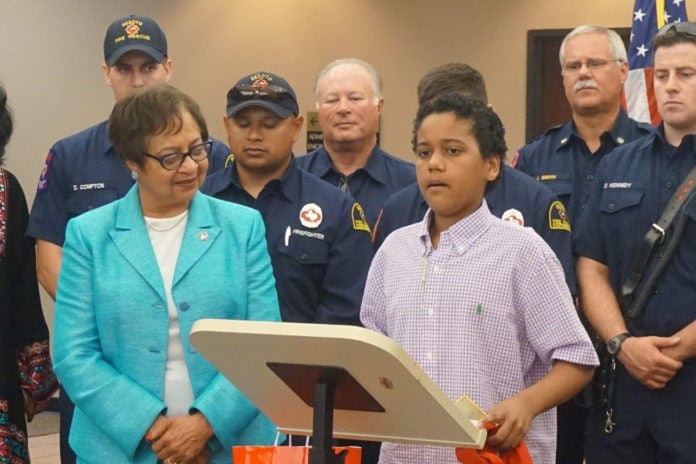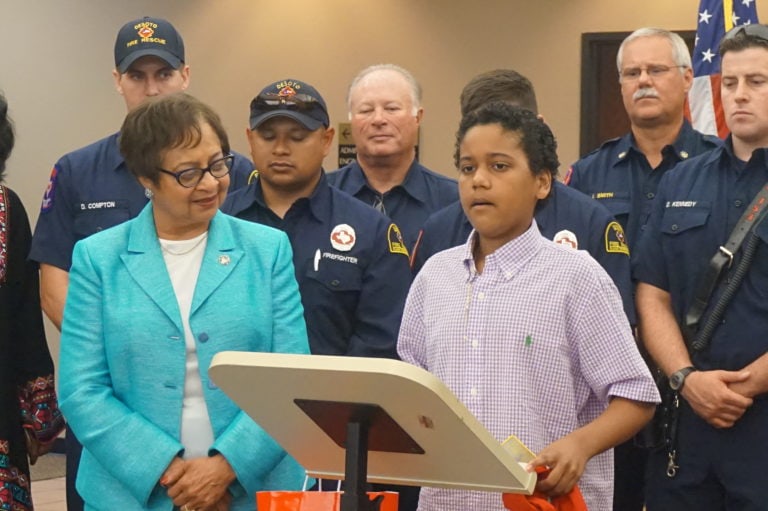 Hector Montoya Makes A Difference In DeSoto
DESOTO—Two years ago, 11-year-old Hector Montoya saw the news of a fatal fire in Fort Worth that claimed the lives of a woman and one of her twin daughters. They did not have a smoke detector in their house. He decided it was time to do all he could to insure that this wouldn't happen again.
It was a sacrifice many adults wouldn't make; much less a pre-teen. He used $300 that he'd been saving for a new Play Station 4 to buy 102 smoke detectors. He then donated them to the Fort Worth Fire Department.
"I THOUGHT THAT EVERY HOUSE HAD A SMOKE DETECTOR. I HAVE ONE," SAID HECTOR, WHO WAS 8 AT THE TIME. "I ASKED MY MOM, 'WHY DIDN'T THEY HAVE A SMOKE DETECTOR?' SHE SAID SOME PEOPLE DO, SOME PEOPLE DON'T."
Since that day, he has donated more than 6,000 smoke detectors to Grand Prairie, Irving, Dallas and elsewhere, with the help of local fire departments and community groups.
Hector's largess has drawn attention nationwide with his story having been featured on local and national news and in Woman's World and Parents magazines. He was a guest speaker at the International Association of Fire Chiefs Conference in Dallas. He has been presented with awards and gifts by groups and people touched by his generosity.
"I want to thank Walmart [his major contributor]. But all donations are accepted," said Hector Montoya. "At home we have tons of boxes of smoke detectors."
Now Hector's generosity has expanded to DeSoto, donating 124 more brand new smoke detectors to the DeSoto Fire Department.
In recognizing Montoya's contributions, DeSoto Mayor Curtistene McCowan remarked ""Today we are here because of one person and the support of his family, and the kind and selfless gesture that you made at the age of 8 when this all started."
"We were so moved to hear about your story," said McCowan. "You were willing to give up on something very special that you wanted."
DeSoto Fire Chief Jerry Duffield was on hand and echoed the Mayor's sentiments.
"As a father of four kids as much as I love them I could see any of them at the age of 8-years-old having the heart to do what you are doing. We just can't say how much we appreciate what you are doing," said Chief Duffield.