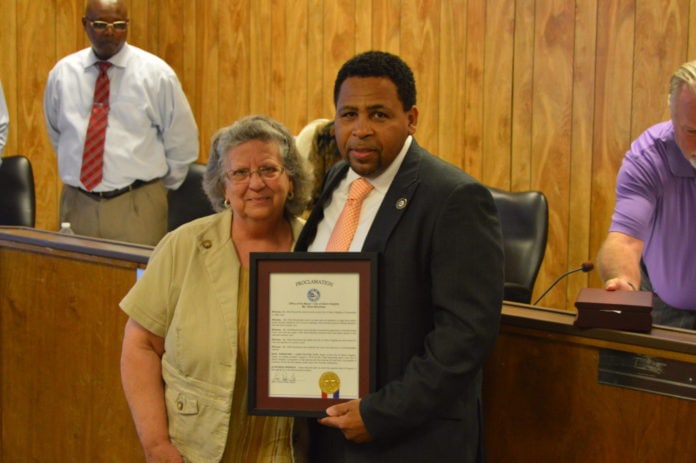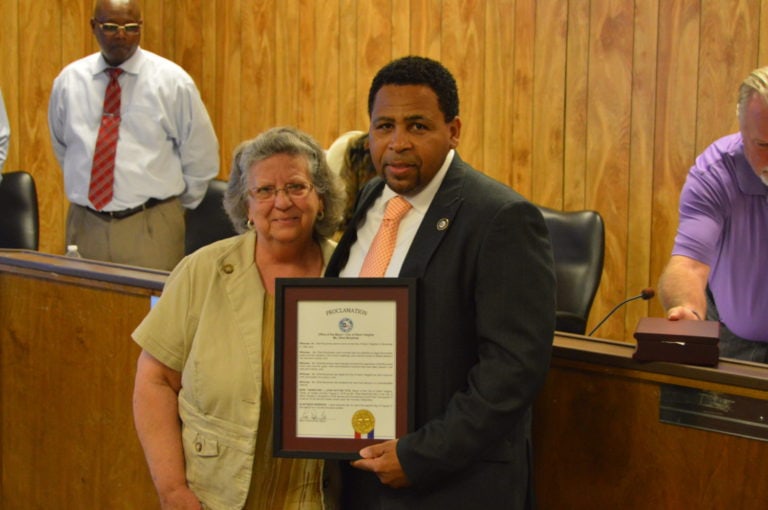 Othel Murphree Retires After 25 Years
GLENN HEIGHTS—Tuesday marked the end of an era in Glenn Heights, when long-time City Secretary Othel Murphree was bid farewell at a retirement reception.
After serving as Glenn Heights' City Secretary for a quarter of a century, Murphree's official last day was Wednesday. In honor of the longest serving City Secretary in the Best Southwest area, Glenn Heights Mayor Leon Tate proclaimed August 3, 2016 as Ms. Othel Murphree Day.
"Ms. Othel Murphree is a City of Glenn Heights Giant," Tate said. "She has contributed beautifully to the tapestry and legacy of our city. As a dedicated and loyal city servant employee she adopted our city as her work home and for 25 years she been a mentor, leader, friend and champion to so many people who have interacted with the City Secretary's Office."
Murphree came to work at the City of Glenn Heights on November 5, 1990. The proclamation declaring it her day read ,"Ms. Othel Murphree's work involves care and attention to legal documents, public records, elections, City Council meetings, and a whole myriad of details placed in her care and custody."
Murphree was also involved in the supervision of the Municipal Court and, led other administrative functions that were placed in her capable hands over the past two and a half decades.
"She's a walking wealth of professional knowledge filled with unlimited stories about the history of Glenn Heights," Tate added. "Under her charge, I was delighted to take the Oath of Office and be sworn in as Mayor."
Glenn Heights City Manager Aretha Ferrell-Benavides calls Murphree's parting 'bittersweet.'
"As Ms. Othel departs for the City of Forest Hill to begin the next chapter of her life as City Secretary I know this is bittersweet. On one hand, we lose someone whose influence spans decades while on another, we are happy to see her continue her public service close to her home."
She Will Be Missed
Murphree's time with the city means over the years she witnessed a huge transition in the City of Glenn Heights over the past 25 years.
"I am thankful to have had the pleasure to serve with Ms. Othel," Ferrell-Benavides concluded. "During her tenure she has witnessed and been a vital part of the transformation of the City. Her knowledge of the City and its history are invaluable and we will miss her and respect the commitment she has for the City of Glenn Heights."
Focus Daily News Publisher Marlon Hanson notes that he will miss Othel, and her ability to help in any matter. "She is valuable to the newspaper as a storehouse of local knowledge and has always gone far beyond her position in being helpful when we needed any information at the newspaper," he related. "There is no one I can think of in city government I will miss more than her."