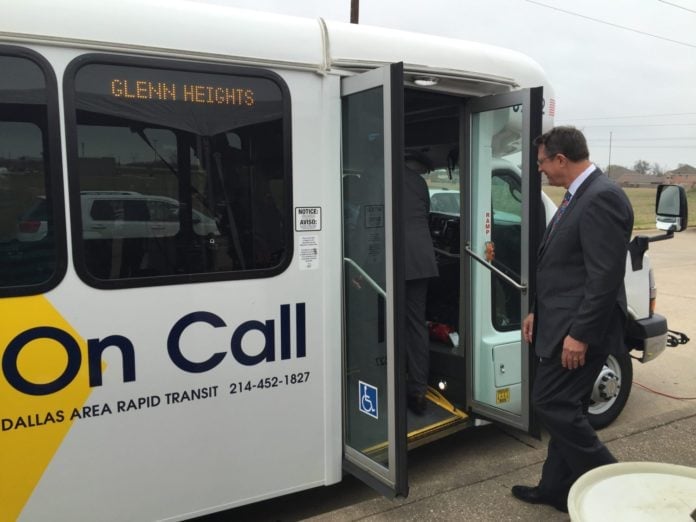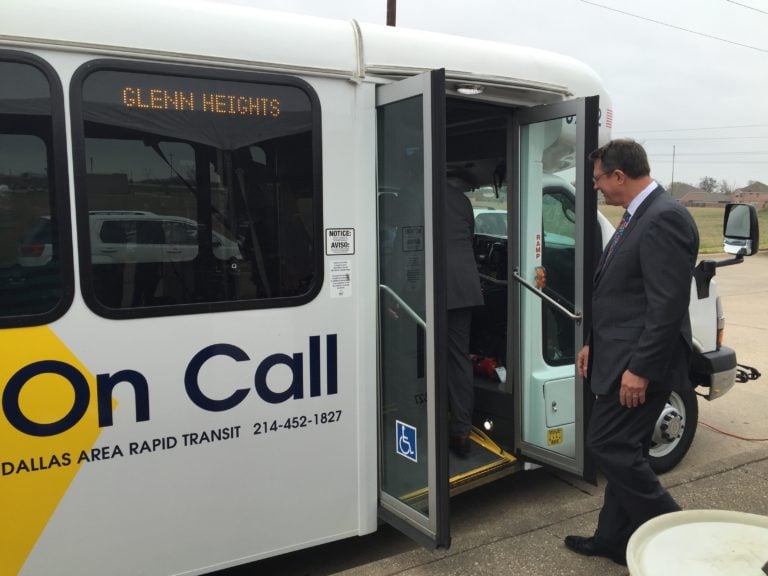 Glenn Heights Bus Service Topic Of City Council
GLENN HEIGHTS —Participation in the Dallas Area Rapid Transit [DART] System was the main topic of discussion at this week's Glenn Heights City Council meeting. A number of Dallas area cities have discussed changing the way DART receives funds from the cities. Glenn Heights felt the time was right to examine the issue, although talks at the meeting did not result in any vote to change the current DART support structure at this time.
Mayor Leon Tate said "As it relates to DART, the City of Glenn Heights is operating in good faith with our DART partner, but our priorities cannot get lost in their interest to grow. We have waited patiently for the DART Board and our DART Board member to call a meeting to discuss a plan to reestablish fixed bus routes in our city."
Tate said citizens are asking for an increased service level. "… a level they expected when voting to be a member of DART 30 years ago," he said.
North Texas Cities Consider Elections to Authorize Reallocation Of DART Sales Tax Funds
Council is analyzing the city's legal position to insist DART reestablish the bus routes within city limits. Officials are also looking into the idea of joining other DART member cities to leverage recent state legislation passed to support and strengthen Glenn Heights' demands.
During the recent session of the Texas State Legislature, Governor Greg Abbott signed HB-157 into law. The bill authorizes a city to hold an election to restructure sales tax revenue use. By doing so, it allows a city to determine whether dedicated sales taxes should be increased, decreased or reallocated to better serve its needs.
In a memo dated July 12, University Park Mayor Olin Lane Jr. suggested to Mayor Tate, University Park and possibly Highland Park might consider legislation that considers cities without DART service being able to call an election on even-numbered years based on HB-157 passed at the last session.
This would allow cities to reallocate two cents of sales tax and reapportion the money in 1/8 cent levels, according to the memo. In essence, if DART doesn't acquiesce to member demands, their respective sales tax contributions could be cut or rescinded wholly.
In the even number year's elections, 0.25 cent would go to DART to keep these cities as members, 0.25 cent returned to citizens as an ad valorem tax relief and 0.25 cent would be used by cities for crime control, economic development and street maintenance.
The memo also stated, "If DART refuses to accept our election and withdraws its service then we are absolved of all accumulated debt that DART has apportioned to the individual cities."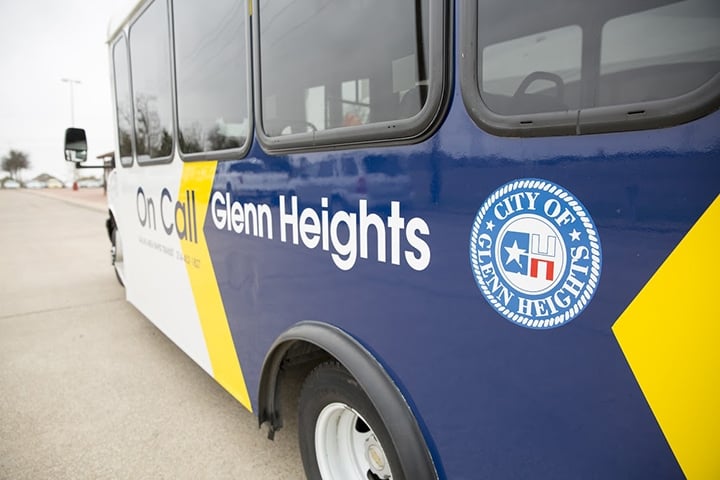 DART operates 90 miles of bus and light rail routes with 62 stations throughout North Texas. Currently, DART operates a weekday express route [206] which travels from the Glenn Heights Park and Ride to Downtown Dallas during morning and afternoon rush hours.
According to a 2014 survey, Route 206 is the busiest express route, carrying 962 weekday riders on its 56 trips each weekday. This requires a total of 11 buses operating as frequently as every eight minutes during peak period.
The only bus service within city limits is the DART On-Call. The service operates in short one way trips operating within peak hours Monday through Friday from 5:15 a.m. to 9:00 a.m. and 2:00 p.m. to 7:30 p.m. Non-stop trips can be scheduled between 9:00 a.m. and 3:00 p.m. from anywhere in the On-Call zone to the Wal-Mart on Wheatland Road and Interstate 20 West, and vice versa.
The DART On-Call vehicle can be boarded at the Glenn Heights Park & Ride located at 1200 E. Bear Creek Road at :25 and :55 past the hour during peak hours of operation.
Tate has been working with DART to increase DART's service in the city for some time.
Recently, officials from DART and Glenn Heights introduced a new "wrapped bus" designed to highlight expanded On-Call service in the city. The fanfare event, held this past March was thought to usher in a new era of expanded bus service within the 7.5 mile city limit.
"The city of Glenn Heights has been a partner since 1983," said DART President Gary Thomas during the ribbon cutting. "You saw the vision then and we appreciate that. Glenn Heights has grown ten times the size since that day in 1983. It's one of the fastest growing cities in our entire region. The opportunities are unlimited."