The Duncanville Lions Club has a long history of service to our community. Living up to their motto "We Serve," they can be found working quietly behind the scenes at most local events. They also contribute funds to help sponsor events like the city's annual Independence Day Parade on July 4 and the Sandra Meadows Classic. Visitors to the three-day varsity girls' basketball tournament each December learn to look for someone in a gold vest with a Lions emblem for assistance.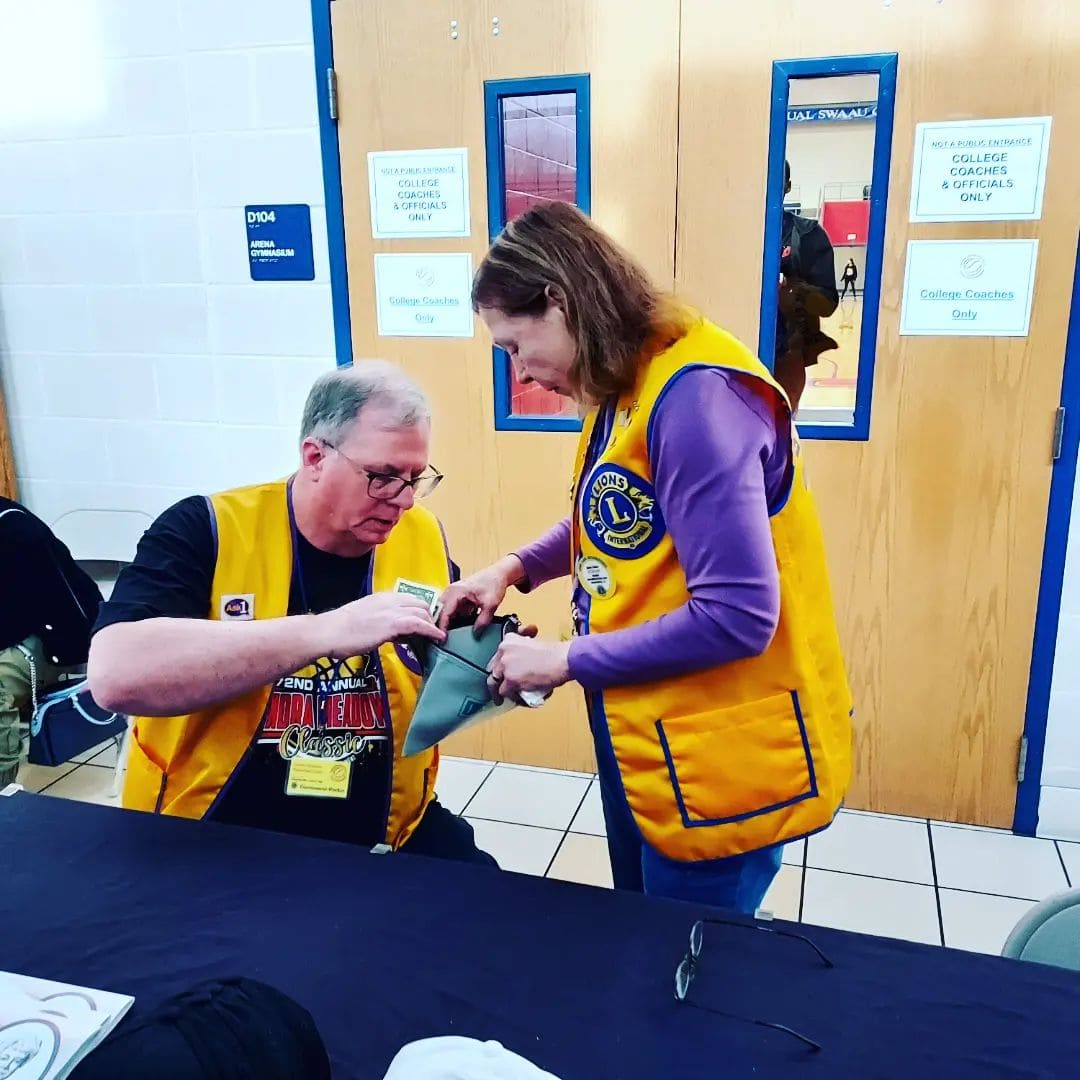 Duncanville City Councilman/Lion Don McBurnett and club secretary Betty Doller helped to sell souvenir programs and Meadows Classic logo caps at the tournament. The economic benefits from the tournament are extremely beneficial for the city, the school district, area businesses, and the entire community. This year's tournament drew 32 teams, with 9 of them attending from other states.
Visitors are always welcome to attend Duncanville Lions Club meetings, which include informative programs and a catered lunch. Meetings are held each Friday at 11:45 a.m. at the Lions Club Building, 210 Lions Trail in Duncanville. Ray Pursley is President of the Duncanville Lions Club. For more information, please visit duncanvillelionsclub.com.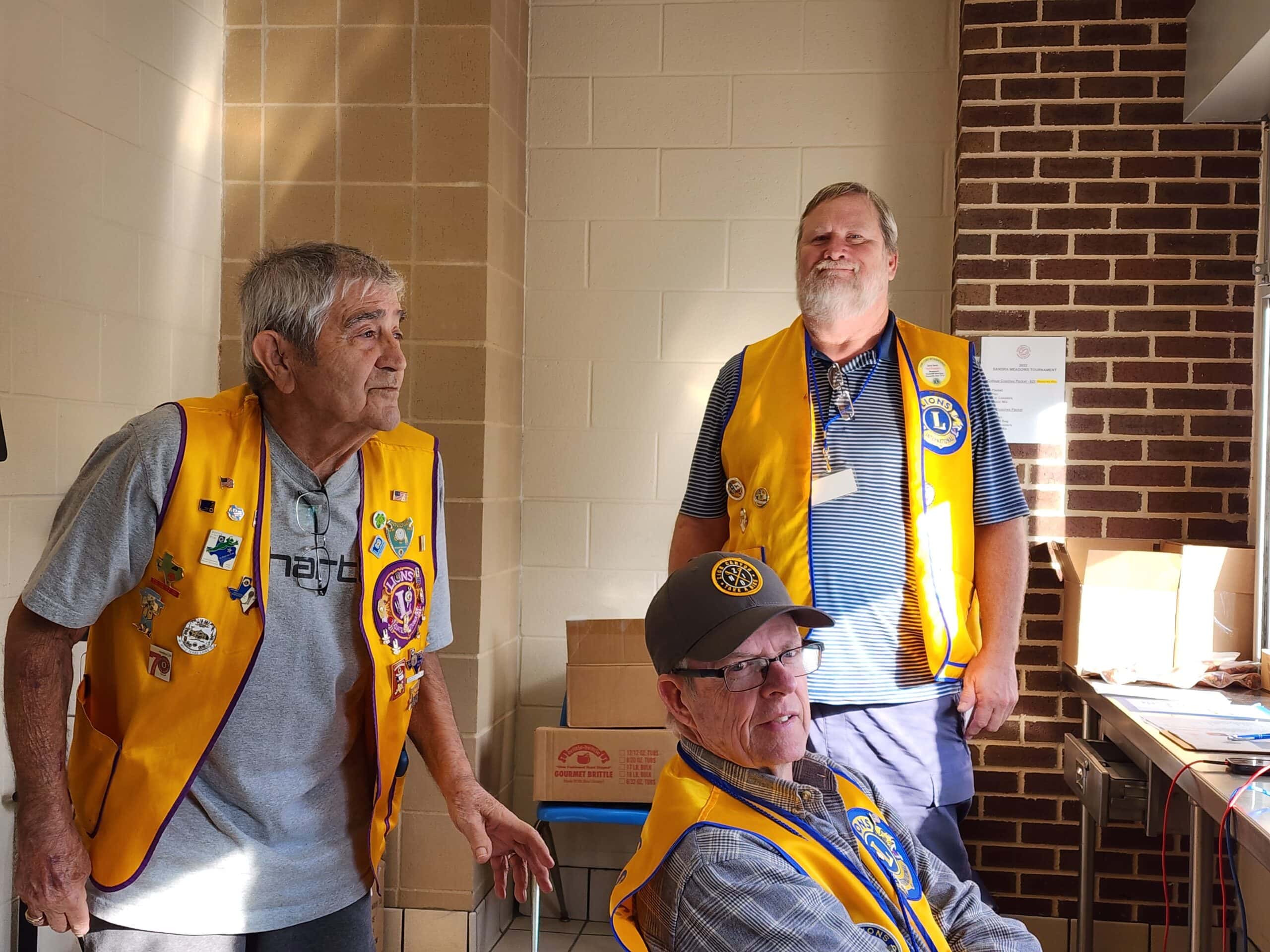 When Duncanville Chamber of Commerce President Steve Martin became the girls' basketball tournament director 18 years ago, he moved the tournament to the state-of-the-art Sandra Meadows Memorial Arena at Duncanville High School. At that time, the tournament was renamed the Sandra Meadows Classic to honor the legendary Pantherette Coach who died in 1994.
Duncanville Lions Motto "We Serve"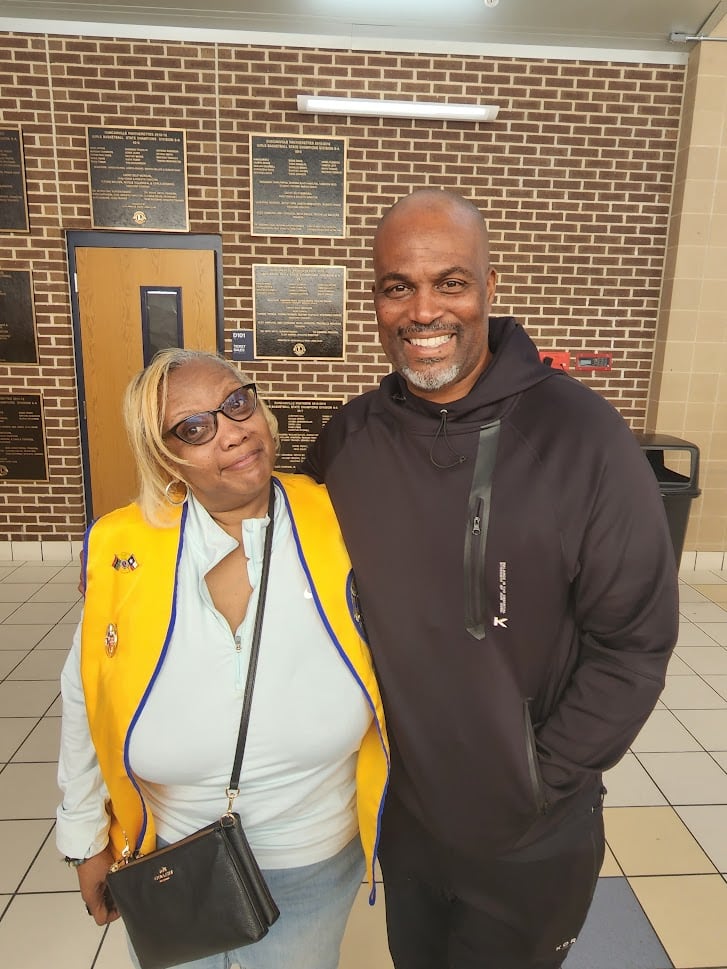 Lion Carolyn Greer is relatively new to the club, but has already become one of their most dedicated volunteers. At this year's tournament Lion Greer received an unexpected reward for her service. She met Hollywood and TV star Chris Spencer, a popular comedian, actor, writer and producer. Spencer was attending the tournament to watch his daughter, Bella Spencer, play for the Harvard Westlake CA team.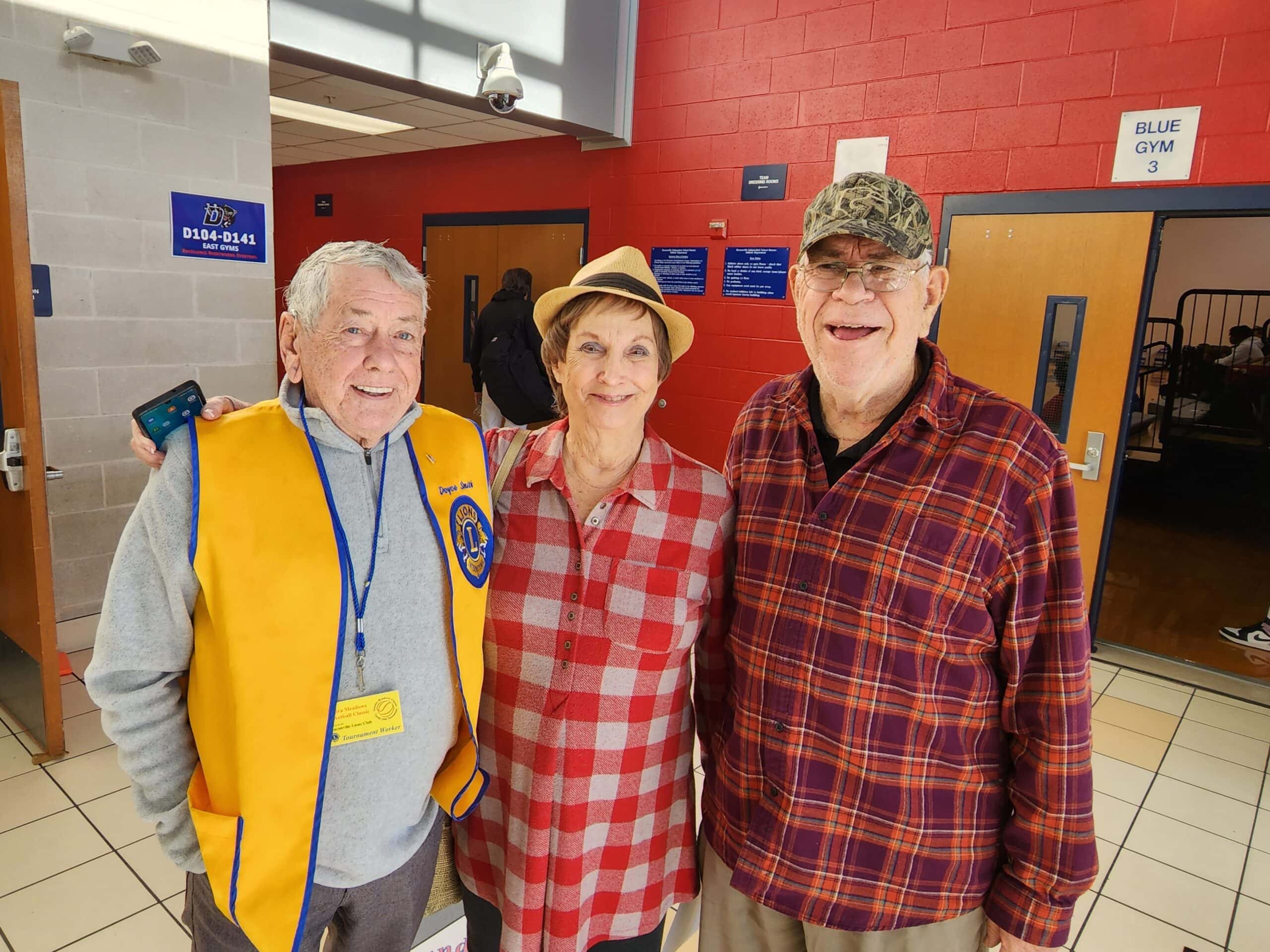 A longtime member of the Duncanville Lions Club, Doyce Smith, visited with Focus Daily News writers Jo Ann Holt and Durhl Caussey. Lion Smith recalled how he paid for admission to the Duncanville girls' basketball tournament in the early 1950s. At that time the tournament was still held in the old high school gym (the building that now houses Central Elementary). As an underclassman on a limited budget, Smith managed to convince the officials in charge of the tournament to let him sweep and mop the gym in exchange for his ticket.
While he's no longer required to handle a mop or broom at the Meadows Classic, Lion Smith is still volunteering to work at the tournament.