Duncanville played their first tournament game against Incarnate Word winning 89-18. The victory obviously announced to future opponents that "The Big Dog" was back. Mariah Clayton led the team with 18 points followed by Jasmine Gipson with 14. Incarnate never scored more than 6-points in a quarter.
In their second game Duncanville continued their winning streak defeating feisty Fayetteware TN 68-26. Mariah Clayton led all players with 16 points, followed by Kaylinn Kemp with 14 points.
Duncanville's third game, while a 61-51 victory against Parkway LA found some challenging competition. In fact, they were outscored 18-8 in the third quarter. Kaylinn Kemp led all scorers with 19 points followed by Mariah Clayton's 14 points.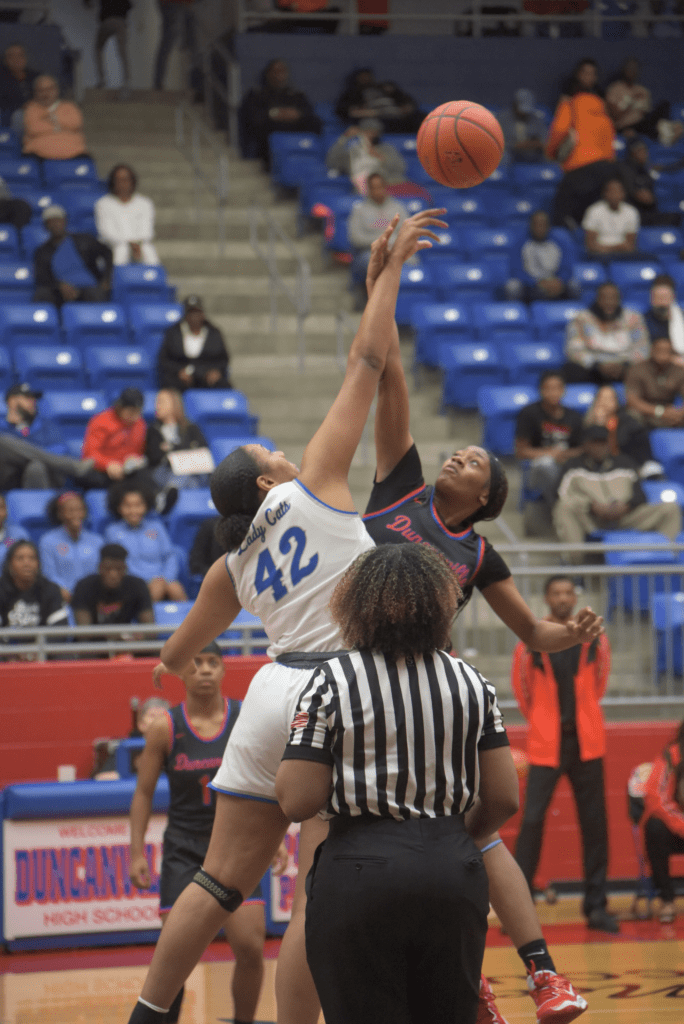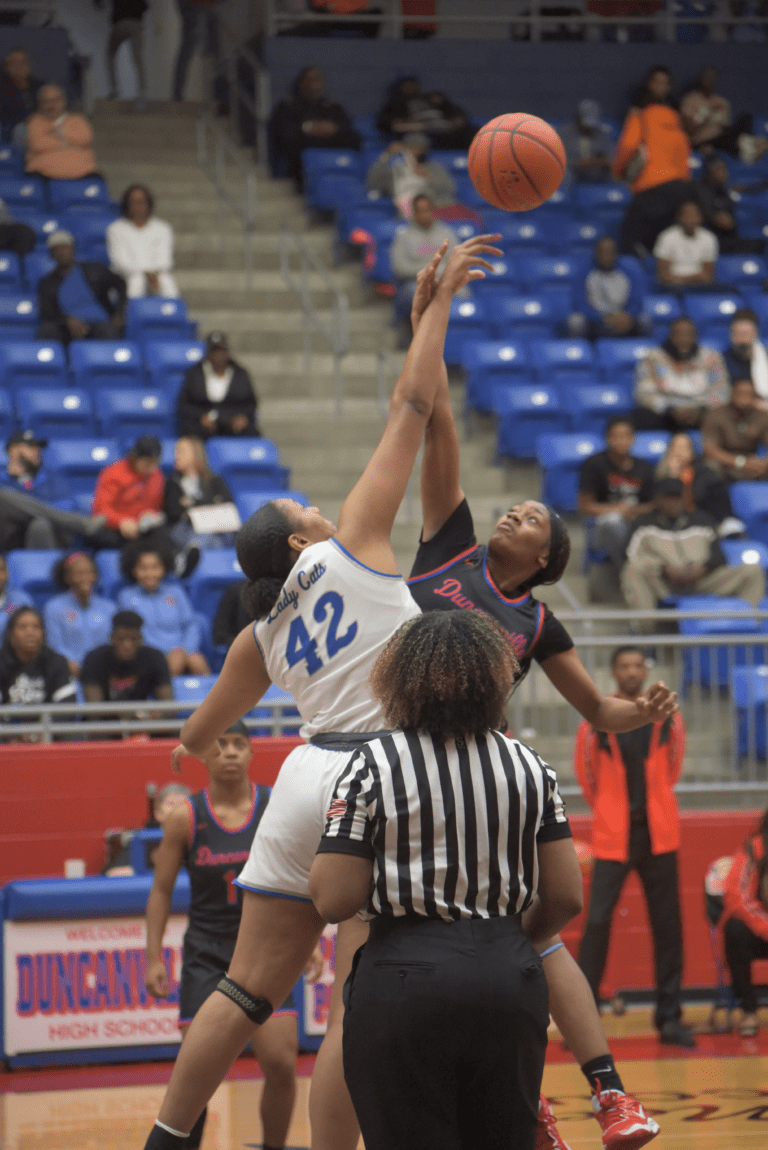 This year's tournament game was a repeat from last year's championship face off. Duncanville (14-4 ranked #14 nationally) played Conway, Arkansas (13-2 ranked 21 nationally).
The victory was Duncanville's 26th championship win in tournament history.
The final game was filled with excitement, even though Duncanville led at the half 33-25. The Pantherettes were never behind in the fourth quarter, eventually winning the game. Free throws and clutch rebounding were the tools in the box that led to victory for the Duncanville team, who won the final game 68-66.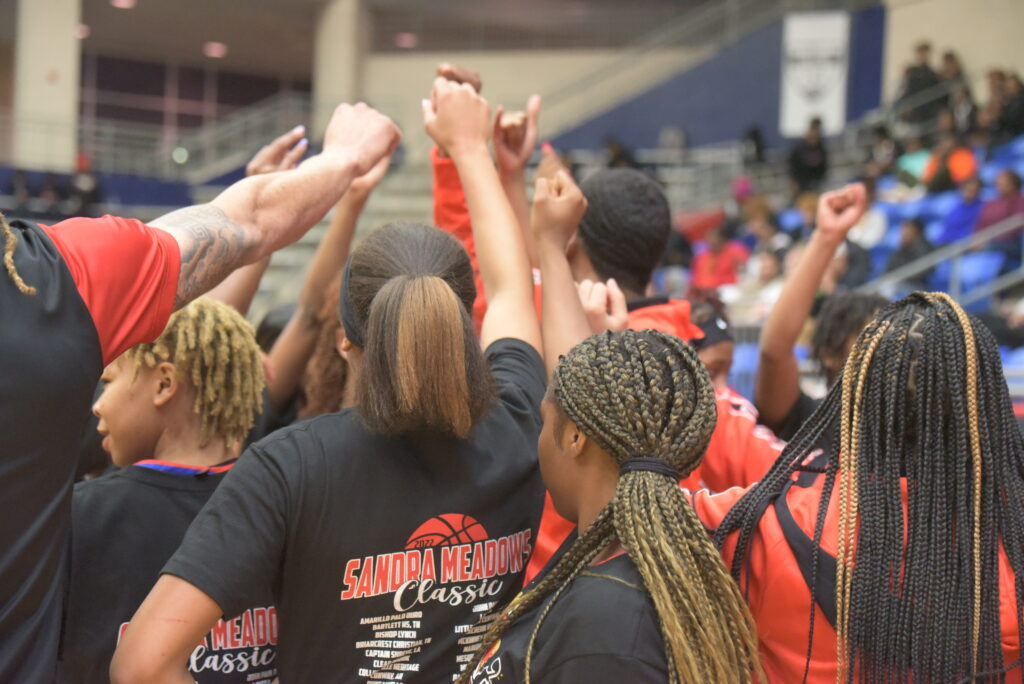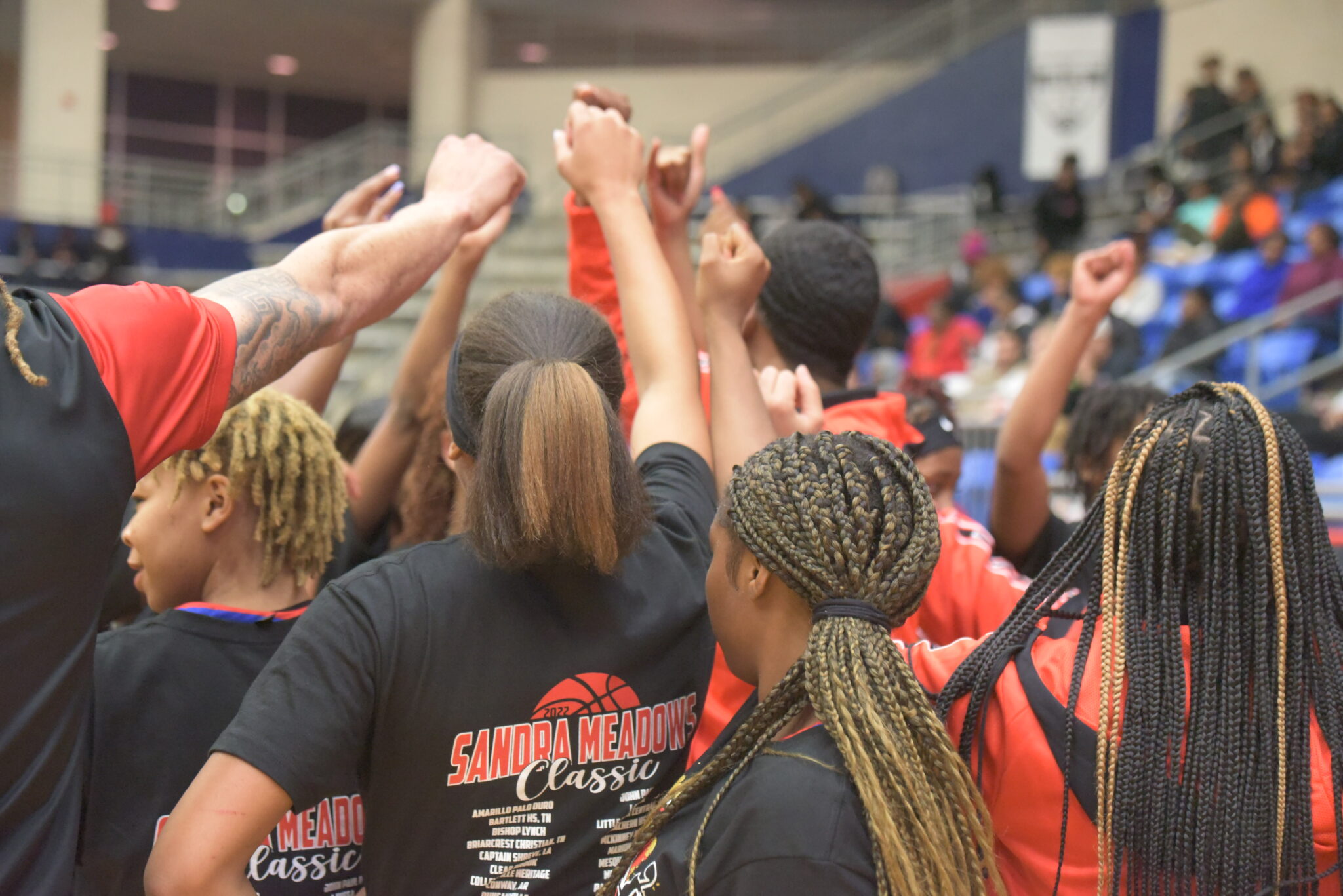 Mariah Clayton scored 23 points, and she was selected MVP for the tournament.
Kaylinn Kemp had 13 points in the game, and also led in steals.
After the game interim Coach Jason Rogers was asked what he told the team.
"You have to buckle up or go home with nothing," he said.
Meadows Classic Trophy Winners
First Place – Duncanville
Second Place – Conway, AR
Third Place – Parkway, LA
Tournament Outstanding Defensive Player-Tristan Taylor-Duncanville
Tournament Outstanding Offensive Player-Chloe Clardy-Conway
MVP of the 72nd Annual Sandra Meadows Classic-Mariah Clayton-Duncanville
All Tournament Team
#42 Mallory Collier – Bartlett
#5 Kendall Sneed – Hardin Jefferson
#24 Taylor Haggan – John Paul II
#2 Kiyleyah Parr – La Vega High School
#10 Kaelyn Hamilton – McKinney North
#12 Mikaylah Williams – Parkway High School
#23 Crislyn Rose – Sachse High School
#10 Caitlin Travis – Walker High School
#22 Rylee Grays – Pearland High School
#25 Kadia Ward – Midlothian High School
#5 Keyera Roseby – Liberty High School
#24 Bella Spencer – Harvard-Westlake High School
#12 Kaylinn Kemp – Duncanville
#42 Savannah Scott – Conway