Duncanville Fire Truck Pull, a benefit for Special Olympics, will take place May 27 at Armstrong/Kidsville Park in Duncanville. It is the largest fire truck pull in Texas, and draws teams from local first responder agencies. Duncanville Fire Department, Duncanville Police Department, and Grand Prairie Police Department each sent a team to participate in last year's Fire Truck Pull.
The Dallas Police Department sent two teams to the event last year, and the Dallas Sheriff's Office also sent a team. Dallas Police Department's SWAT team is the one to beat this year, since they were winners of last year's competition with a time of 13.75. Grand Prairie PD came in second, at 14.53; and Duncanville Fire Department took third place with a time of 15.
The Fire Truck Pull is a Law Enforcement Torch Run(R) event for Special Olympics. It's not only their largest grassroots fundraiser, but also helps raise public awareness. Special Olympics athletes and Law Enforcement Torch Run officers carry the "Flame of Hope" at the Opening Ceremonies for Special Olympics competitions around the world.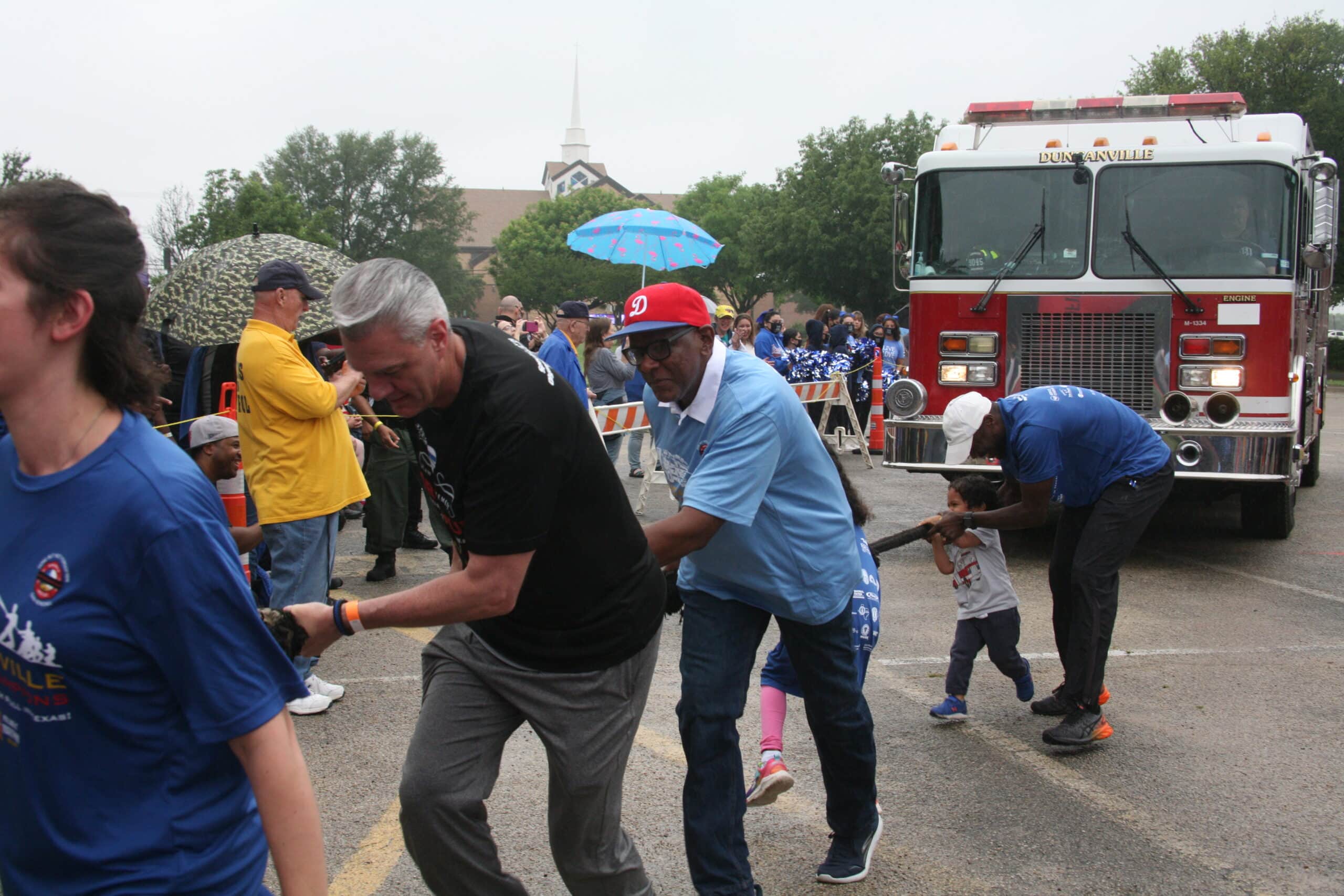 Special Olympics
The mission of Special Olympics is to provide year-round sports training and athletic competition in a variety of Olympic-type sports for children and adults with intellectual disabilities, giving them continuing opportunities to develop physical fitness, demonstrate courage, experience joy and participate in a sharing of gifts, skills and friendship with their families, other Special Olympics athletes and the community.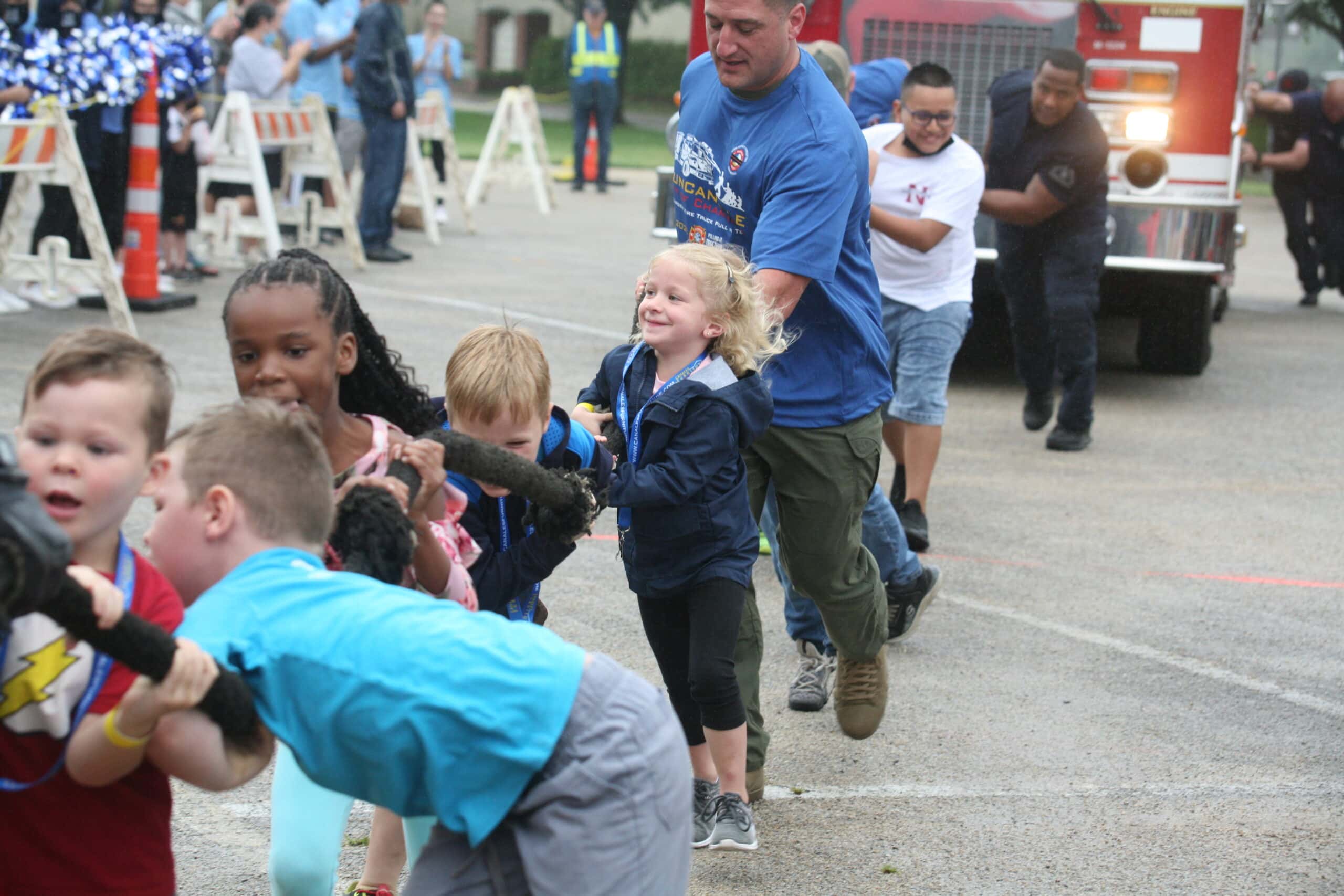 Retired Duncanville Police Officer Doug Sisk, who is now with the Dallas Sheriff's Office, has been a longtime volunteer organizer for his favorite fundraising event. Along with his successor, Duncanville Police Department Crime Prevention/Community Relations Officer Michelle Arias, Sisk has been seen at area civic groups like Rotary Club and Lions Club. The officers drum up community support by handing out flyers and selling logo tee-shirts. They also offer applications for the civic groups to form their own team, and/or make donations to the Duncanville Fire Truck Pull.
Duncanville Fire Truck Pull
For more information about the Duncanville Fire Truck Pull, please call Doug Sisk at 972-780-5027, or email him at dougsisk093@gmail.com.  On site registration starts at 9 a.m. Saturday, May 27 at Armstrong/Kidsville Park, 100 James Collins Blvd. in Duncanville. Opening ceremonies will start at 10 a.m., with the first pull at 10:15 a.m. The largest Fire Truck Pull in Texas is hosted by Duncanville and Dallas County, with presenting sponsor W&B Service Company.