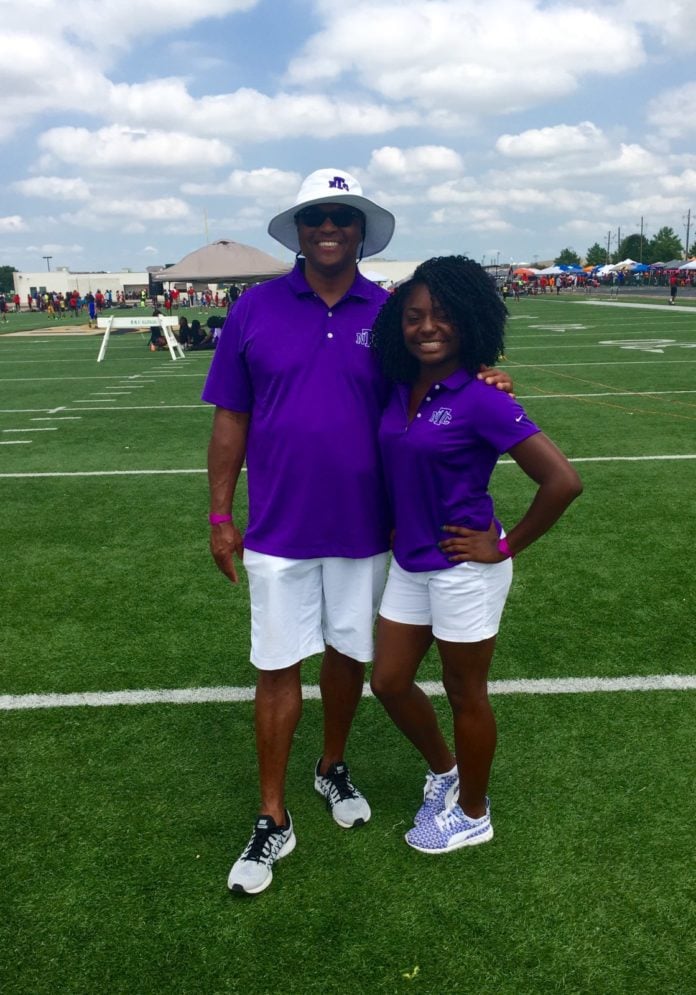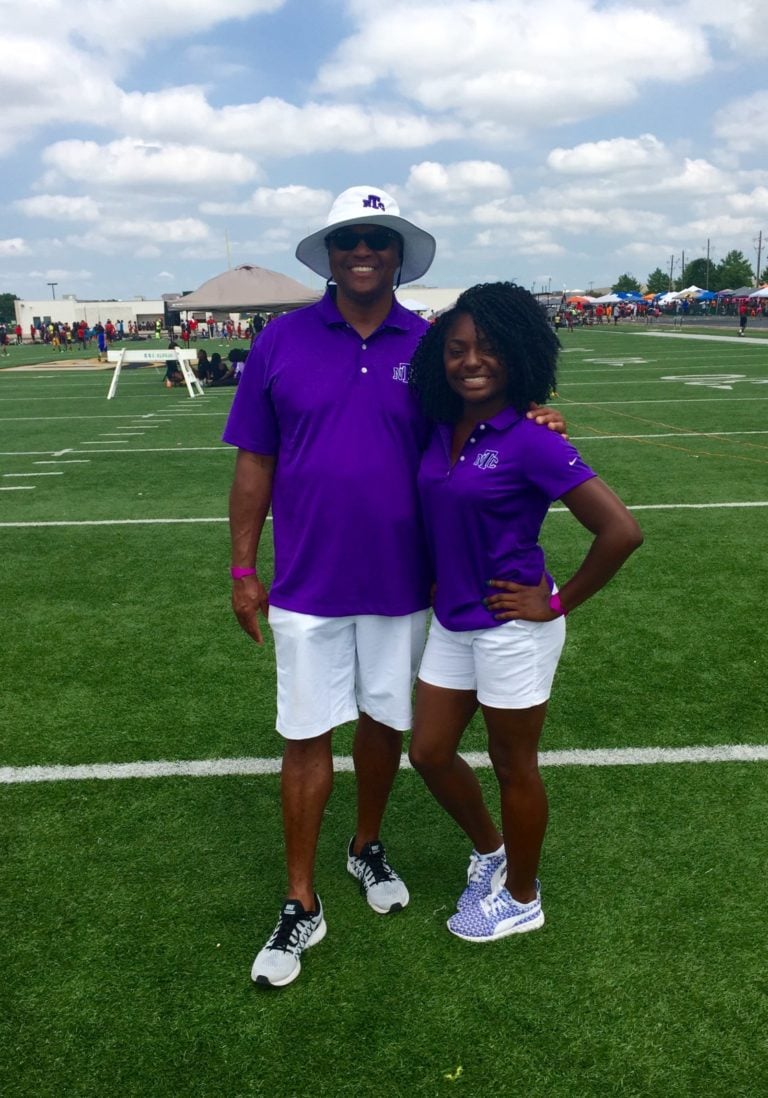 COVID-19 Is Deadly
COVID-19 does not care how great someone is at their chosen profession or what a great human being a person is.
Novel coronavirus proved that again over the weekend, when it took the life of 59-year-old Orlando McDaniel of DeSoto.
The former Louisiana State University track standout (second in the nation in the 110-meter hurdles in 1980) who had a cup of coffee in the NFL (three games with the Denver Broncos in 1982) was also the founder of the North Texas Cheetahs Track Club. More than all that, however, he was a devoted husband, father of two, and, according to anyone who met him, one of the finest individuals ever to grace the sports world – or the world in general.
"You don't meet many people who just genuinely care with no ulterior motives whatsoever, but Orlando was one of those people," said Ebony Cuington, his assistant coach and former participant with the Cheetahs, who first met him at age 14.
More than a coach
Under McDaniel's tutelage, Cuington went from a successful youth career to success in college at Southern Methodist University. But more than that, he was there at a time in her life when she needed a friend more than a coach.
"I grew up in an abusive household, and running was a way out. Orlando knew this, and he turned a shrimpy kid into a college track athlete. He was always there for me," Cuington, now 30, said. "I learned so much from Orlando. I could hear him from the stands, yelling, 'Get back up. Finish!' You realize he wasn't just coaching, he was teaching us about life."
Chloe Shaw, a 16-year-old at DeSoto High School, has been on the Cheetahs for seven years. She said McDaniel was a close confidant who had the ability to not only read and understand athletes, but their parents as well.
"It would take three people and a five-minute conversation to answer something he would know in a heartbeat. Coach Orlando spoke so far into the future with such certainty, I forgot for a moment that he was still human, not just a living legend," Shaw said.
To those who knew him, he was a legend for much more than his track endeavors. Of course, his record as coach of the Cheetahs since 2003 proves he knew how to get the most out of his athletes, spurring many on to be among the best in their event. But he also knew how to get the most out of them in life.
"Not only did he support us on the track, but he came to school events as well. When I got accepted into the Junior Honor Society a couple years back he came to my school and supported me," said 16-year-old Sydnee Stewart of Duncanville, who has been on the Cheetahs for 10 years. "To a lot of girls, he was a father that they didn't have. He cared about everyone, even if you weren't a part of his team."
Worked to get scholarships for athletes
Like many coaches, McDaniel did all he could to help his athletes garner scholarships to compete in college. But his help wasn't limited to his own athletes, Stewart said.
"I recently went on an official visit to the University of Oklahoma, and I ran into an athlete who went to school with his daughter in high school. She told me how he helped her get into Oklahoma. She wasn't a part of our team, but he just wanted to help her get into a university," she said.
A Midlothian High School athlete, 17-year-old Madison Morgan, began running track under the guidance of McDaniel when she was only a handful of years old in 2007. She said he's the reason she continued running – and doing so as a Cheetah.
"He was so passionate about my success, not only as an athlete, but as a young woman. He pushed me harder than anyone else in my life, other than my parents," Morgan said. "He had tough love, and that's why I'm able to be strong and face diversity.
"He never gave up on me even when I got hurt and gave up on myself for two years. He was more than a coach he was like a papa. He wanted me to be great."
Morgan's coach, Joey Foster, knew McDaniel for seven years. He said not only did McDaniel influence athletes, he made an impact on other coaches as well.
"I've seen the impact he's had on young people's lives, and other coaches, especially younger ones," Foster said. "Just from that you can tell how special the guy was."
Made an impression
McDaniel even made an impression on people he never met.
"I did not know McDaniel personally, but I do know he was important to many of the student athletes we serve in Mansfield. He obviously built many strong relationships with students, parents and coaches," Mansfield ISD Athletic Director Philip O'Neal said. "In the end, the relationships you build affects the influence you have on others. I am hurting for his family, friends and those he shared his influence with."
Other coaches and other teams benefitted from McDaniel's work ethic.
"It has always been evident that he required greatness and hard work from the young ladies in his organization," said Duncanville girls track coach Yvette Green. "Since those are core principles of what we aim to do at Duncanville, it's helped make our jobs a little easier when coaching athletes that were and are a part of his organization. Track and field has truly lost one of its great ones. He will be missed."
Keondra Mallard, a coach at Mansfield Lake Ridge High School, spent her youth competing for the Cheetahs and McDaniel. She recalled some grueling workouts, along with some equally strong love from her former coach and longtime friend since she was 13 years old.
Pushed athletes to do their best
"You had to truly understand what the purple and white (Cheetah team colors) really means because we laid the foundation from running the hill on (Interstate) 45 and knowing that if everyone wasn't crying then he didn't run us hard enough," she said.
"He pushed me out of my comfort zone a lot. He taught me to stop caring what people think, because you are you, and nobody can come between that. I loved him for simply loving me for who I was, and he never expected that to change. Oh how I miss him so much."
Cuington said everyone who knew him thought he was immortal. Even in dying he taught others a lesson – that no one is.
"I feel like everybody should have somebody in their life like Orlando. He was my hero," she said. "He was heaven-sent, and now he's earned his wings and has gone home."