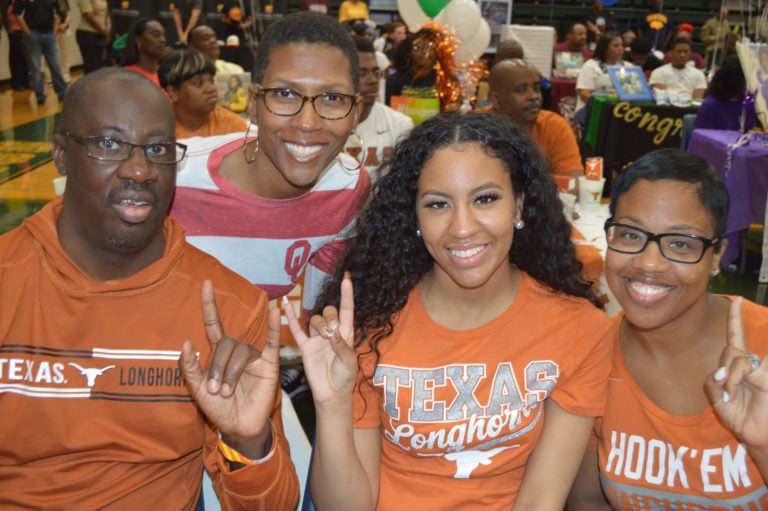 Academic Signing Day Celebrates Full Scholarship Recipients
DESOTO—On May 18, DeSoto High School hosted an Academic Signing Day for the Class of 2018. Sixty-eight DHS scholars accepted full academic or military scholarships for college. The Class of 2018 has been a class of champions on the field and in the classroom earning to-date almost $12M in scholarships.
This class has earned numerous athletic and fine arts awards over the past three years including: state titles in football, boys and girls track, and boys basketball and 29 Academic All-State football players; UIL top rankings in band and choir and 20 Music Scholars; Ma'At Step Team National Champions; Eaglettes Drill Team National Champions and much more!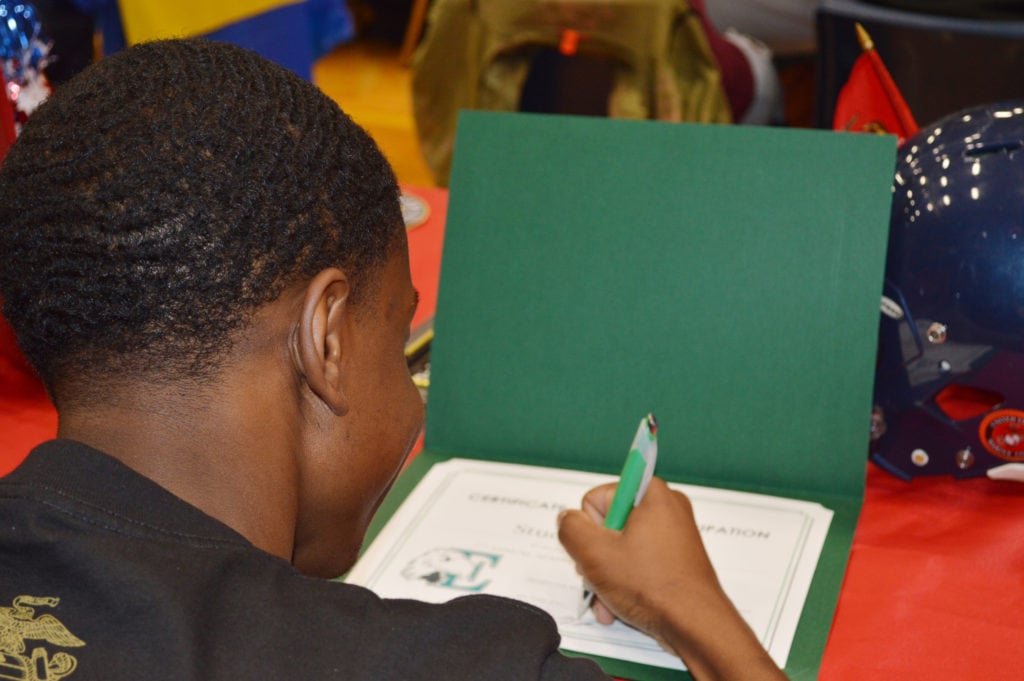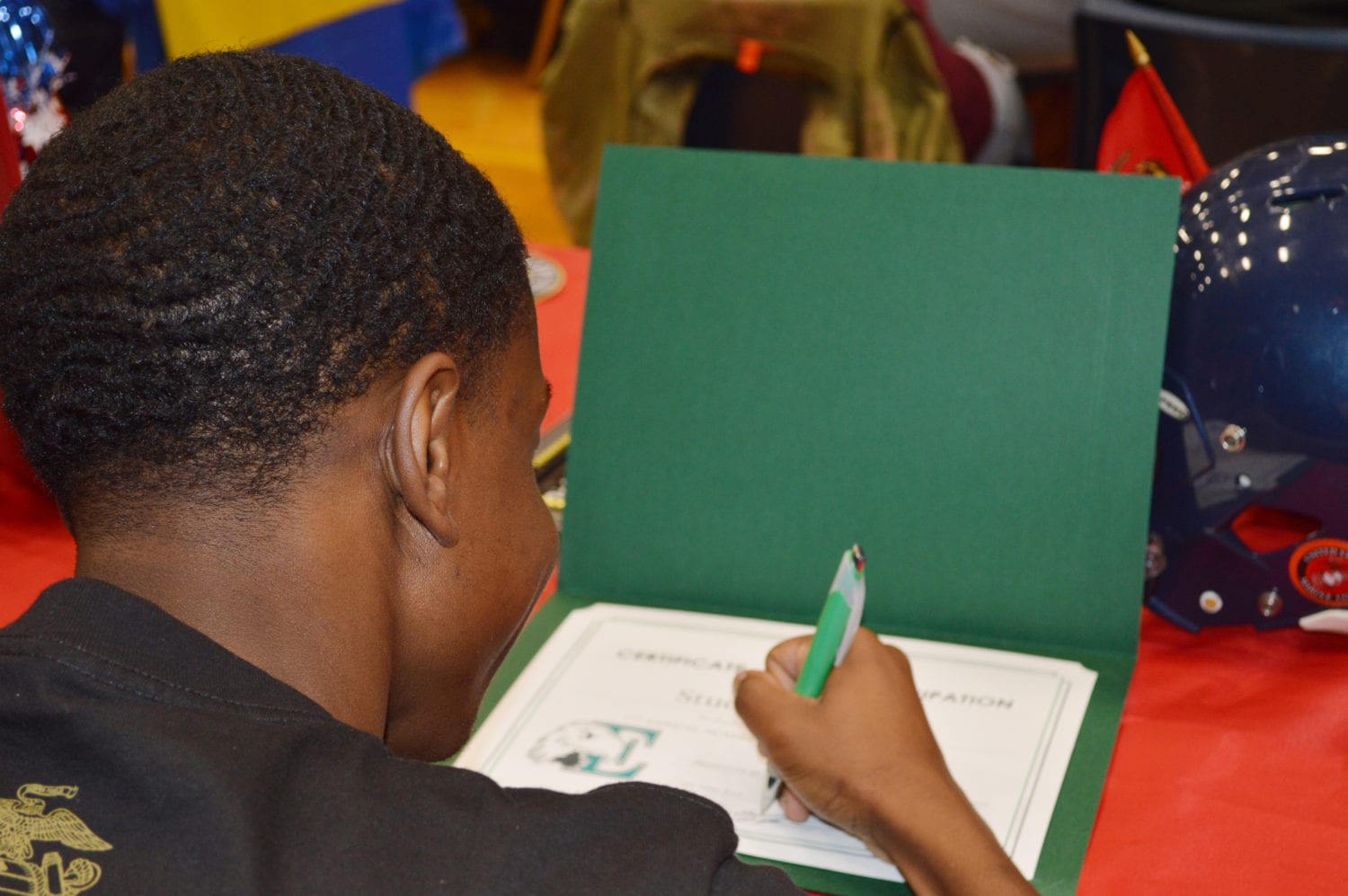 "This is the seventh year DeSoto High School has hosted a special event for academic and non-athletic, full-scholarship recipients," said Arista Owens-McGowan, principal of DeSoto High School. "DeSoto High School is sending students into the world prepared for college and a bright future – students are attending premier schools across the country to pursue their dreams. These young men and women have earned their 'free' education – and will no doubt make the most of this opportunity."
The students featured in the May 18 Academic Signing Day event will have their tuition covered through several different avenues such as; scholarships, grants, Hazelwood/GI Bill funds, and/or Tuition Exemption for Current or Former Foster Care Students under the Conservatorship of the Texas Department of Family and Protective Services (TDFPS).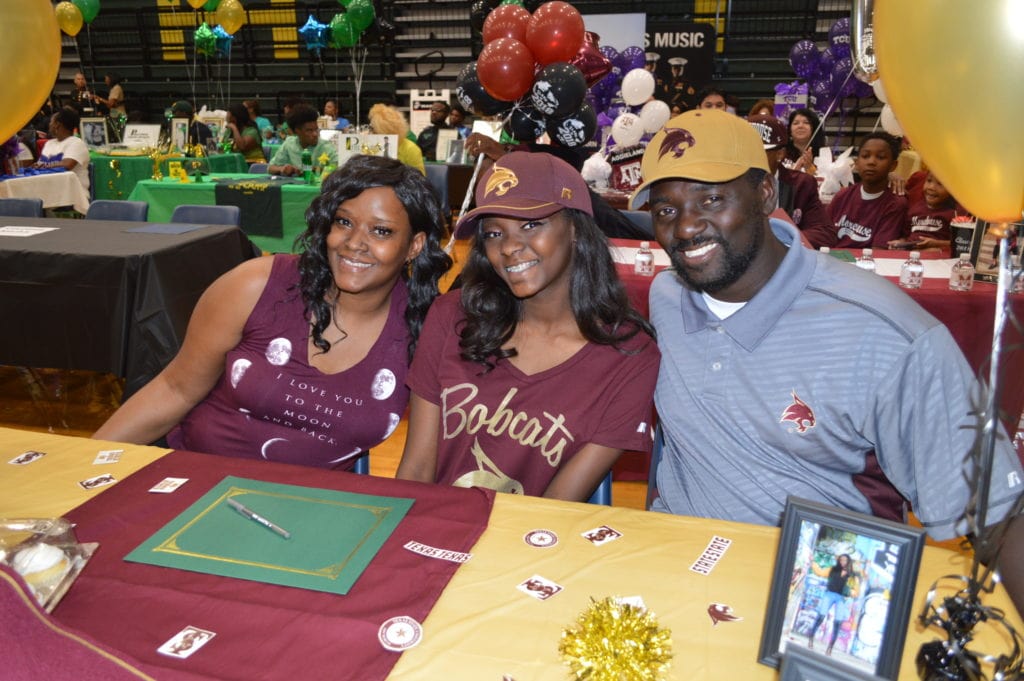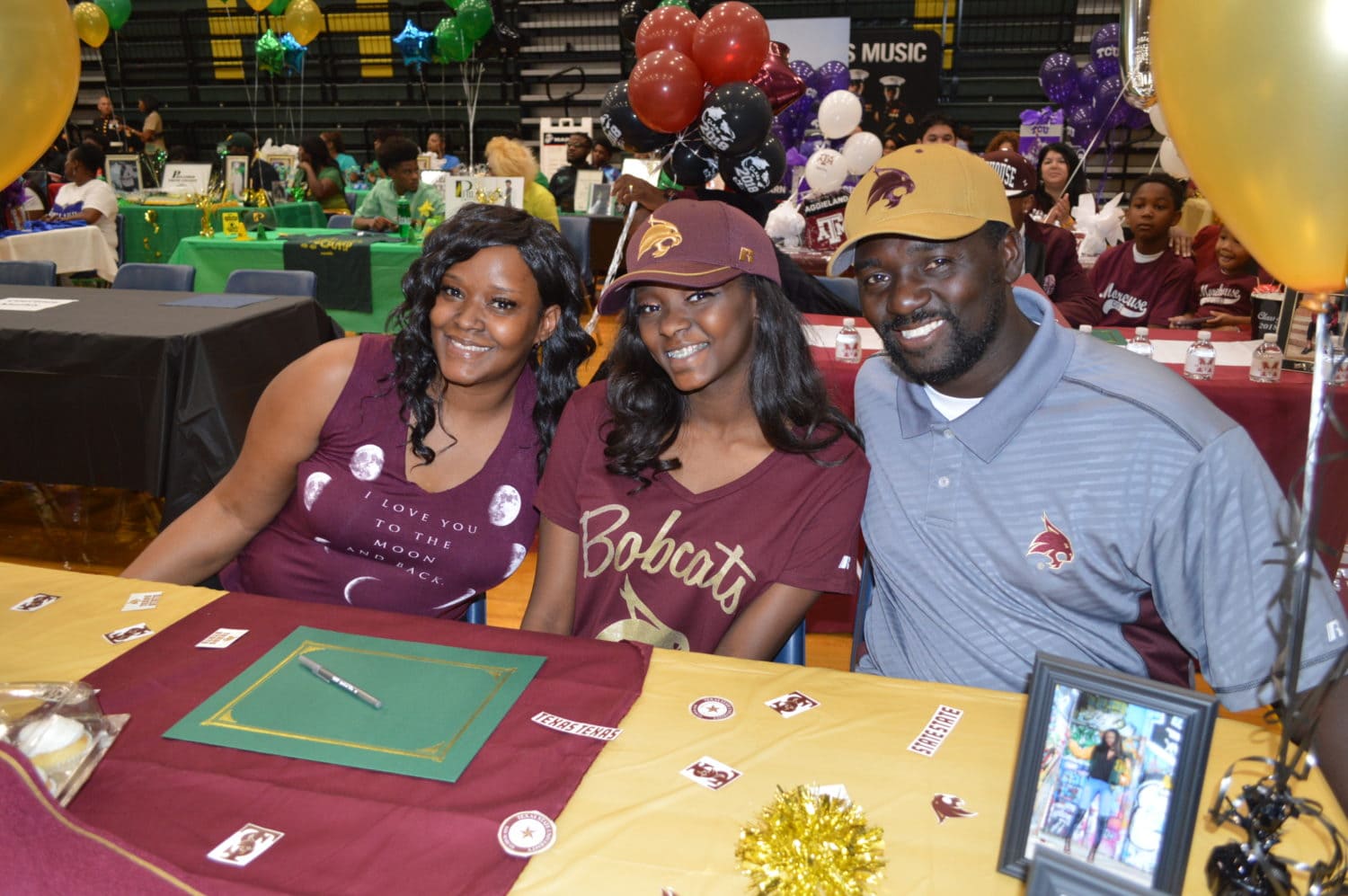 68 DeSoto Seniors Accept Full Academic Scholarships
Additionally, 12 students will be enlisting in the military and approximately 10 student-athletes signed National Letters of Intent, due to their inability to sign on Athletic Signing Day in December. The total amount of scholarship money reported for the Class of 2018 is $10,189,743.44 (number does not reflect all athletic scholarships), which could boost that total more than $12M; however, those eligible to participate in the academic component of Signing Day have a total of $8,986,601.44 (number reflects all possible avenues listed above).
"For these students to earn a full-tuition scholarship based on their hard work over the past four or even 12 years, is truly an honor worth recognizing," said DeSoto ISD Interim Superintendent Dr. Larry Watson. "We applaud all our students and always want to ensure we give them their deserved time in the spotlight."
DeSoto ISD is a public independent school district serving more than 9,800 students and 1,200 employees. The district is comprised of 13 campuses serving students from early childhood through graduation.