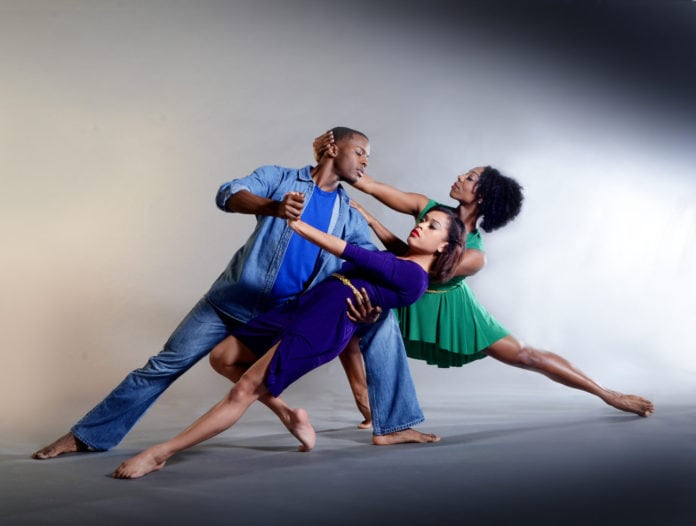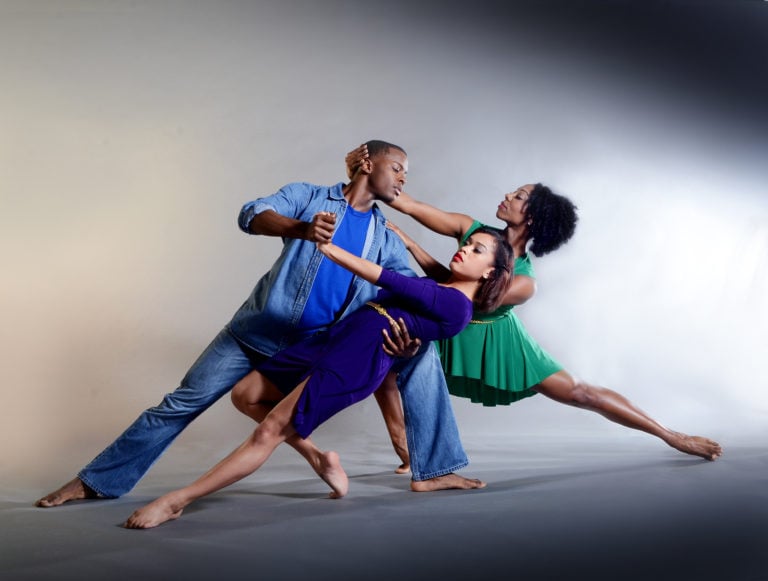 Friday night, February 24th, Dallas Black Dance Theatre will bring an enthralling dance performance to DeSoto High School. The DeSoto Arts Commission will present the performance at 7 p.m. at the DeSoto High School – Fred Nickels Auditorium. The award-winning DeSoto High School A Capella Choir will also be featured on the program, sponsored by the DeSoto Arts commission, City of DeSoto and DeSoto ISD. Tickets are only $10 in advance, or $15 at the door. Tickets for students and seniors 60 or older are only $5.
DeSoto High School choir director Pamela Dawson said, "This year's performance will be something a little different than the previous years. It's actually going to be a collaboration. DBDT Encore! Director Nycole Ray suggested last time that we should collaborate on a piece together. So we'll do a piece from Shadowland in The Lion King, with our A Capella choir singing 'One by One.' The varsity choir is composed of 28 students, and they will also perform a medley of spirituals in celebration of Black History Month."
Desoto High School A Capella Choir Members Work Hard
Ms. Dawson said the students who audition for the choir have to maintain excellent grades and citizenship. All that hard work and discipline pays off with additional privileges such as the DeSoto High School A Capella Choir's pending tour of London, England. Ms. Dawson said the A Capella Choir is "the premier, auditioned Varsity mixed choir composed of freshman through seniors who exhibit high levels of commitment and dedication."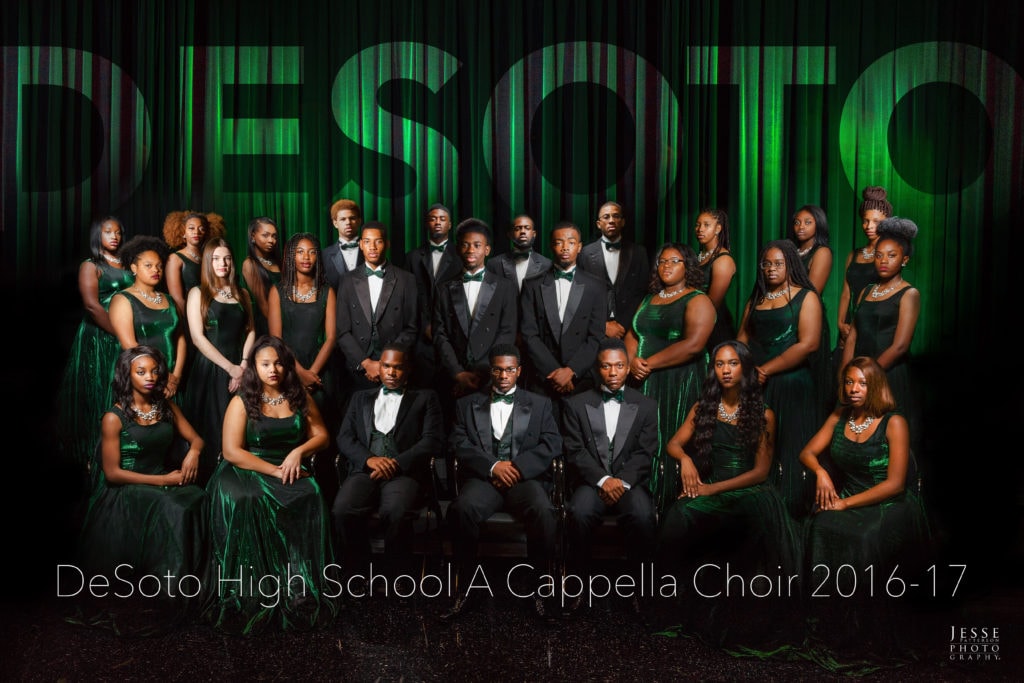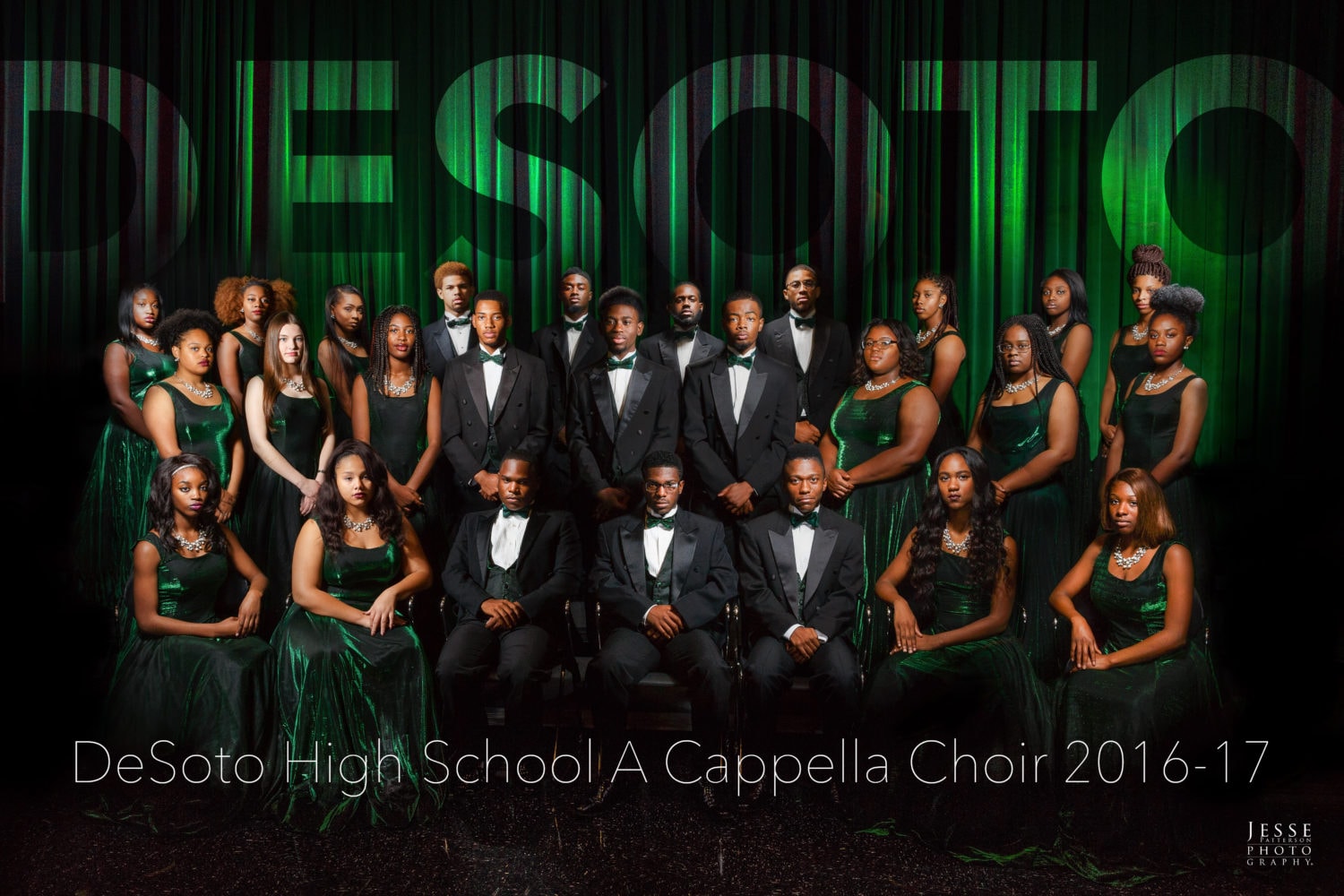 The group will tour England from March 8-16. They will present a "London Experience Concert" in DeSoto this Sunday, February 26, at St. Anne's Episcopal Church. Performances will be at 5 and 7:30 p.m. at the church building, 1700 North Westmoreland Road in DeSoto.
Dallas Black Dance Theatre is comprised of five performing companies plus a training academy. The professional company, DBDT, has 12 full-time salaried dancers performing a mixed repertory of modern, jazz, African and spiritual works by national and international choreographers.
DBDT: Encore! Directed by Nycole Ray, Features Eight Rising Star Artists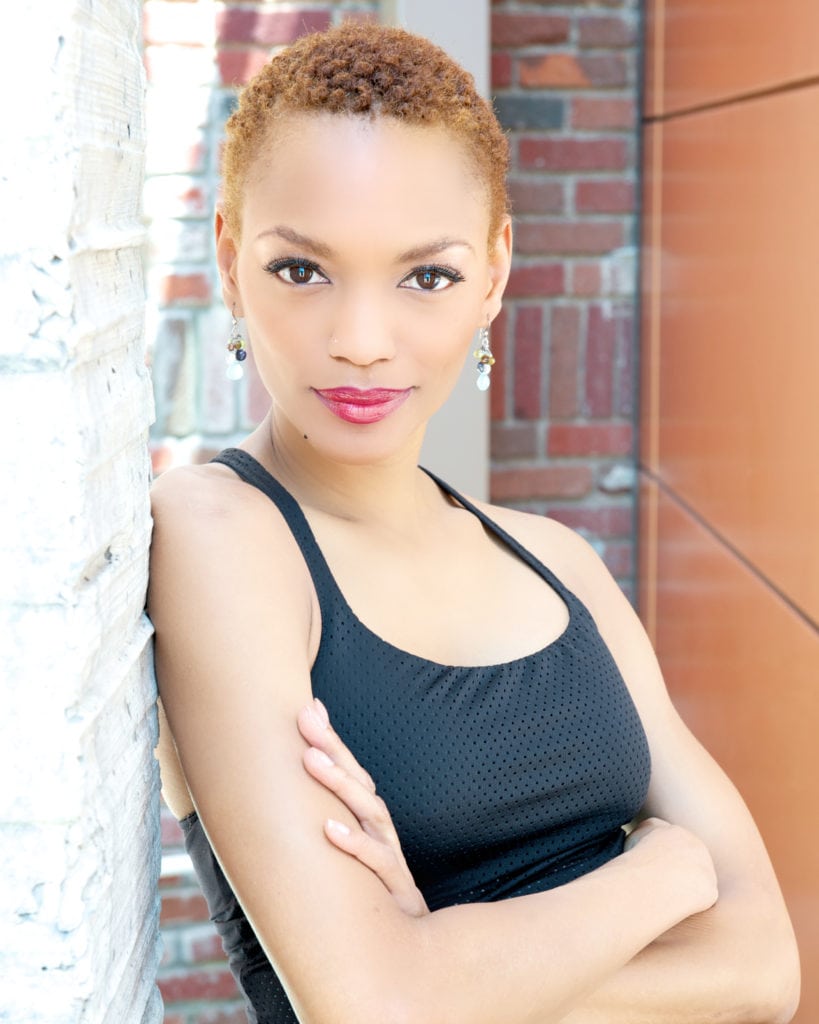 DBDT: Encore! will present the performance at DeSoto High School Feb. 24. Encore! Director is Nycole Ray. After graduating from The California Institute of the Arts with a BFA in dance, she received additional training at numerous other institutions. Ray has performed with such illustrious companies as the Bruce Wood Dance Project and Walt Disney World Entertainment. Ms. Ray received the Natalie Skelton Award for Artistic Excellence from the Dance Council of North Texas in 2013.
"The DeSoto High School choir is fantastic and we knew we wanted to collaborate. We will have our first rehearsal with the choir on the day of the performance. The students and staff at DHS are always so welcoming. Our partnership allows for continued education in performing arts for the students. They get to see and aid in what the theater process is from focusing lights, to watching spacing and warm-up," Director Nycole Ray.
Encore! features eight artists of rising excellence from across the nation. These artists are: Eduardo Castrejon, Lailah Duke, Imani English, Richard Falls, Jr., Herman Houston III, Sierra Jones, Xavier Mack, and Rehearsal Assistant Christen Ashley Williams.
There are three Academy performing ensembles-Allegro, Senior Performing Ensemble and Junior Performing Ensemble. Between the two performing dance companies and the three ensembles, DBDT provides 600 performances a year. Community outreach is a big part of DBDT's mission.
Dallas Black Dance Theatre Receives Texas Medal of Arts
No matter where DBDT tours in the world, the company usually provides some type of educational outreach. That is why DBDT is being honored with the Texas Medal of Arts Award in Arts Education Wednesday Feb. 22 in Austin. State Representative Helen Giddings nominated DBDT for this prestigious honor. The arts gala, held at the Texas Performing Arts at the University of Texas at Austin, celebrates amazing Texans who have made powerful contributions to the arts in the state and around the world.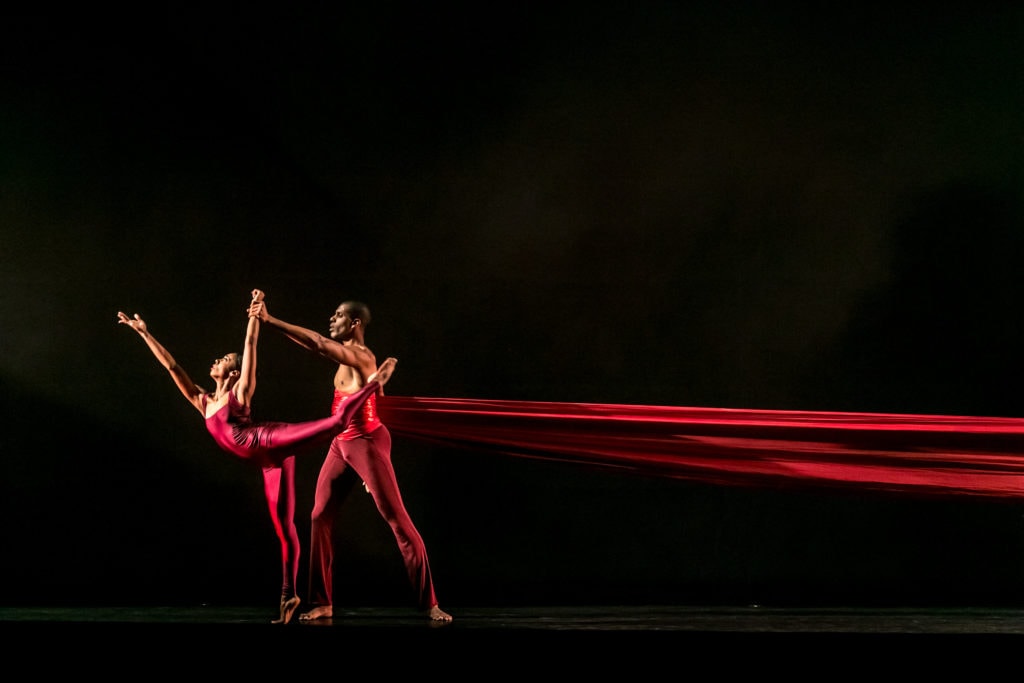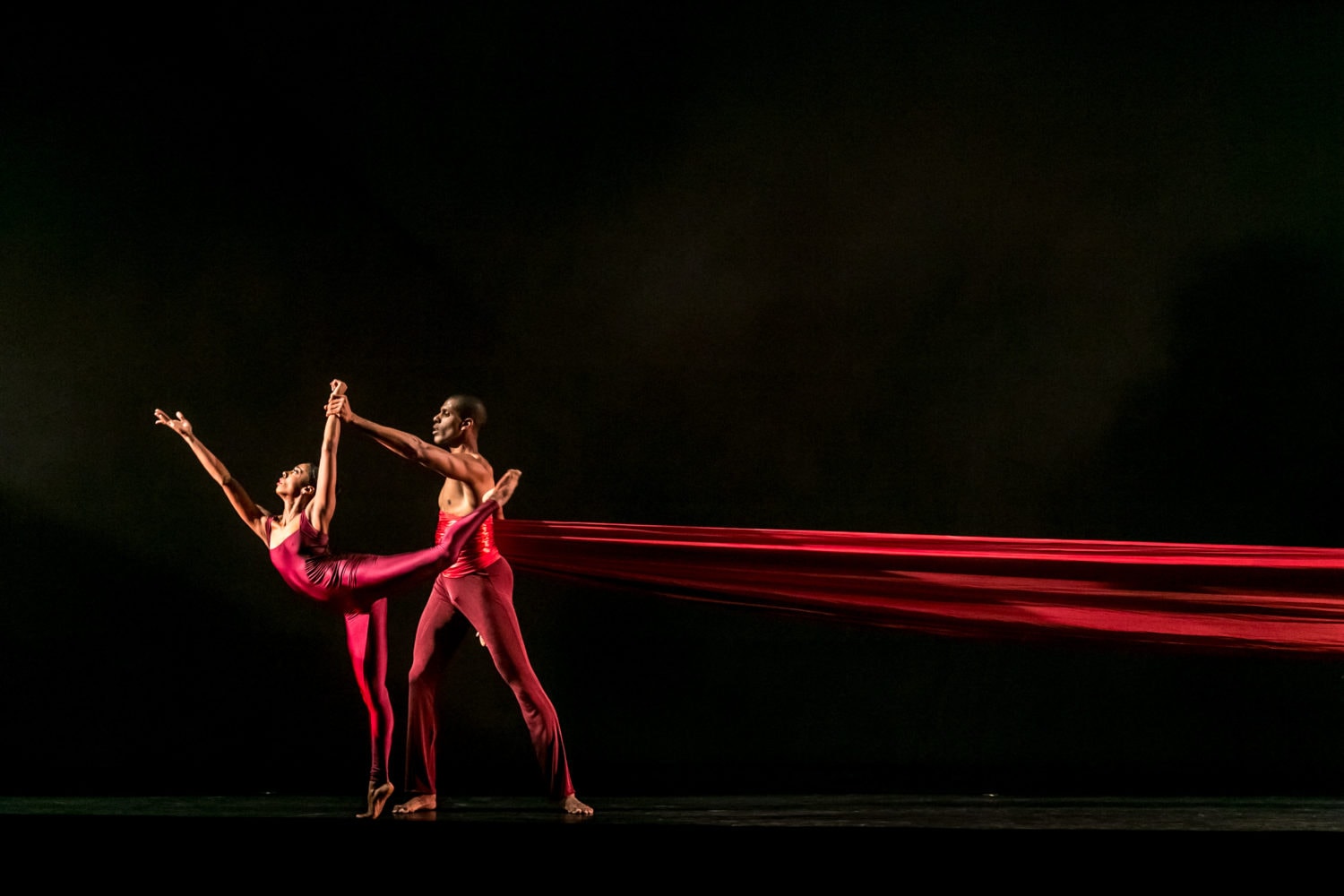 During its 40-year history, Dallas Black Dance Theatre has performed on five continents, in 15 countries and 31 states, including two Olympic Cultural events. Over the years, more than 4 million arts patrons and 2.6 million students, grades K-12, have experienced the dance company's performances and educational outreach programs. DBDT serves more than 100,000 people annually, including more than 20,000 youth in grades K-12 in Dallas-Fort Worth area schools each year.