National Margarita Day is around the corner on February 22, so it's time to start mixing up your best recipes. While you can't go wrong with a traditional margarita, we think National Margarita Day is the perfect occasion to try new margarita recipes.
Gran Centenario Plata is blended in oak to achieve a subtle wood note and an incredibly smooth taste that is unusual for a white tequila. The Plata contains fruit-forward notes of pear, lime, and citrus with a touch of black pepper.
Gran Centenario Plata Margarita
Crafted with Gran Centenario Plata, a tequila made from 100% Blue Agave, perfectly suited for a flavorful Margarita!
Ingredients
2 parts Gran Centenario Plata Tequila
1 part Agavero Orange Liqueur
1 part Fresh Lime Juice
1/8 part Agave Nectar
Garnish: Tajin Salt Rim and lime wedge
Methodology: Add all ingredients to a shaker. Add ice, shake, and strain into a salt rimmed rocks glass. Add garnish.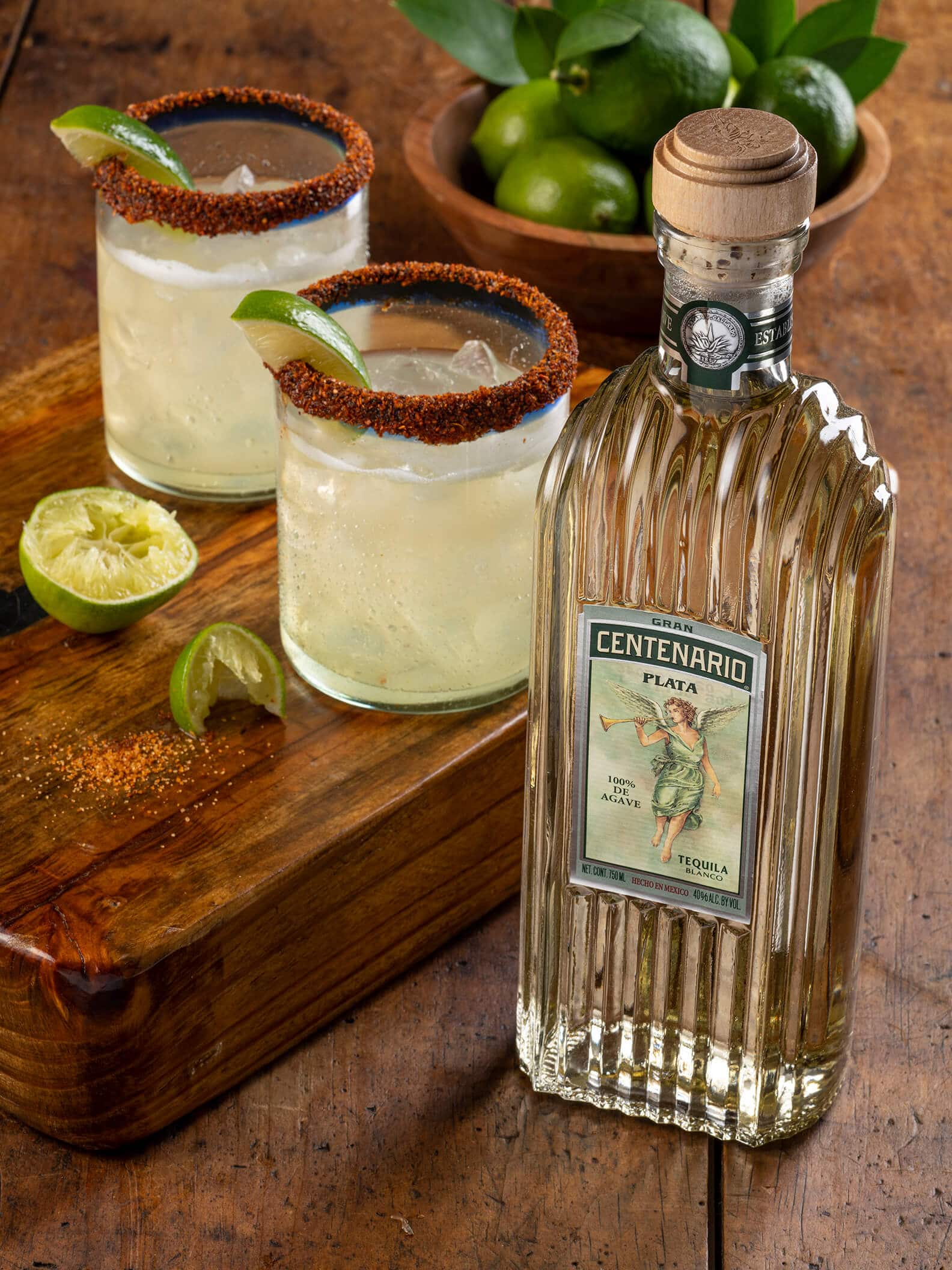 Gran Centenario Watermelon Grape Margarita
Developed by James Beard Award winning chef Pati Jinich, this recipe is a refreshing twist on the classic cocktail
Ingredients:
1 cup Gran Centenario Plata Tequila
2 cups Frozen Watermelon
2 cups Frozen Red Seedless Grapes
3/4 cup Fresh Lime Juice
1 cup Simple Syrup
1 cup Ice
2 slices Seeded Jalapeño or Serrano Chile (Optional)
Garnish: Lime Wedge and Red Grapes
Methodology: Add all ingredients to a blender and blend until smooth. Garnish with lime wedge and fresh red grapes. Recipe serves 4.