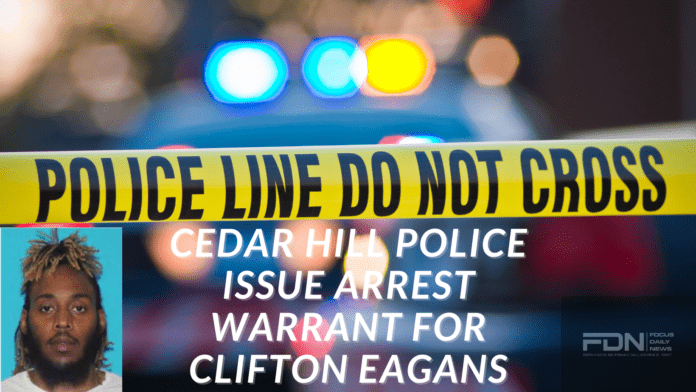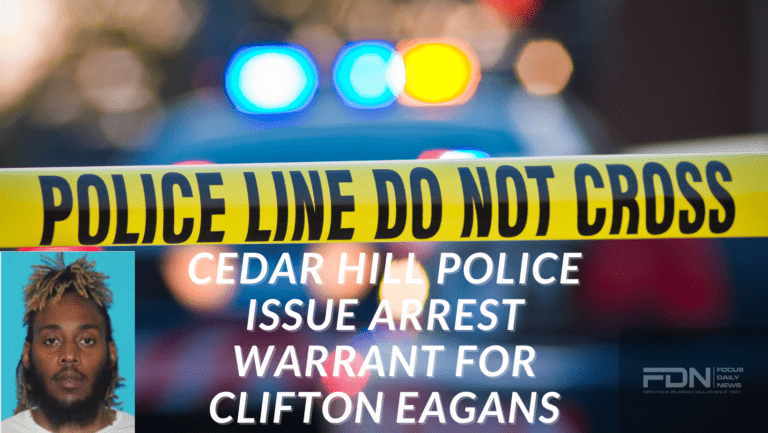 Suspect is Believed To Be Armed & Dangerous
Last night Cedar Hill Police Officers were flagged down around 9pm by a female. The lady said that her ex-boyfriend had just shot at her inside of her vehicle while she was driving on Straus Road.
Officers observed what appeared to be evidence of several gunshots on the vehicle. Officers located the suspects vehicle at his residence within minutes and believed that the suspect was inside the residence.
Wanted For Aggravated Assault-Family Violence
Since the suspect was believed to be armed, a perimeter was established and the Regional Special Response Team was called out to assist. A search of the residence was conducted however the suspect was not located. An arrest warrant for Aggravated Assault-Family Violence has been issued for 31 Year Old Clifton Eagans. Eagans is believed to be armed and dangerous.
Chief Ely Reyes said, "This is the second incident this year involving a domestic dispute like this. Cities across the nation have seen this type of violent crime, but in Cedar Hill we have not seen an increase in our city. I want to remind everyone that when domestic abuse escalates report it and reach out for help as soon as possible."
Please contact the Cedar Hill Police Department if you have any information about this incident (972) 291-5181.
.