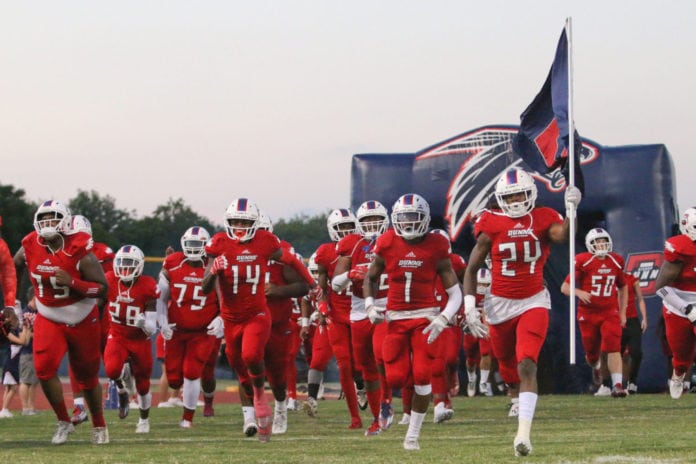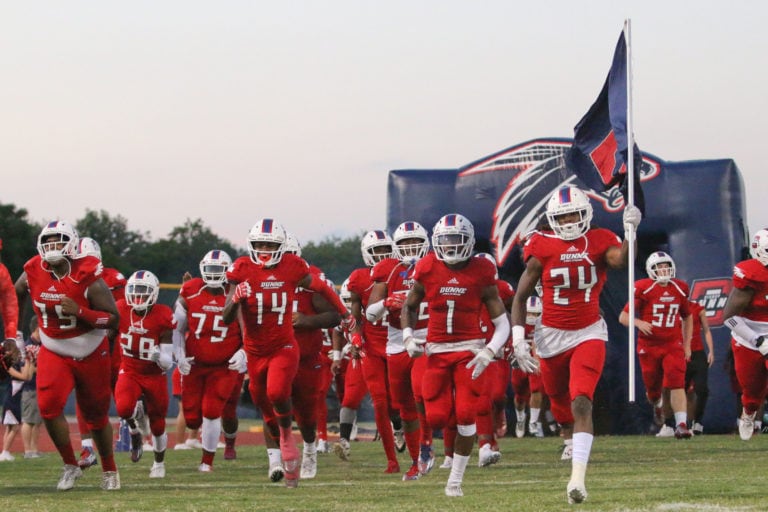 DALLAS—For the third straight year, the Bishop Dunne Falcons are heading to the Texas Association of Private and Parochial Schools (TAPPS) Division I State Championship game.
The Falcons will travel to Waco to play district foe Bishop Lynch Saturday, 7 p.m., at Waco Midway Panther Stadium. This will be the second meeting this season for the Falcons and Friars. In September, Bishop Dunne etched out a 27-21 win over Bishop Lynch.
Last Saturday, Bishop Dunne defeated St. Pius X High School of Houston, Texas, 23-18. Quarterback Junior Stacy Conner was 5 for 11 passing with 23 yards, two touchdowns and one interception.
The Falcons' running game was strong between Jordan Butler and Trey Gamble, allowing them to control the clock and force St. Pius to burn their timeouts with over six minutes left in the game.
Falcons defense pressured the Panthers' quarterback and not allowing them to establish their a running game. Calvin Avery was the standout defender with 3 of the 9 recorded sacks of the game.
Four star safety and University of Texas commit Brian Williams also had some stellar stops. At 6-foot, 185 pounds, Williams is ranked as the No. 1 safety in the country and No. 1 overall prospect in the state.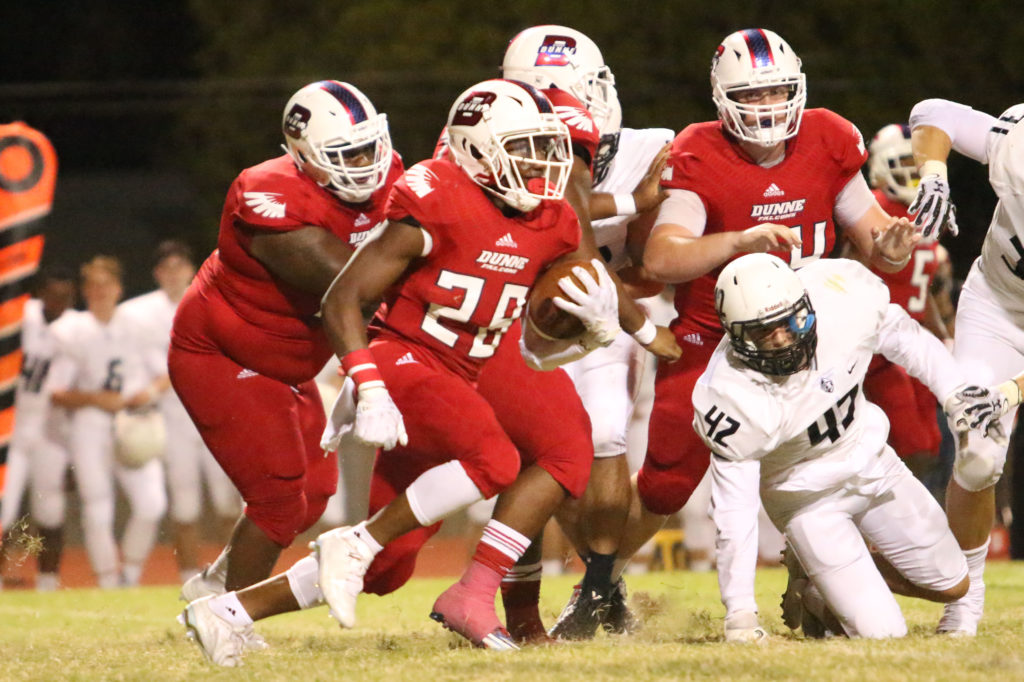 Division I Preps Advance Despite Mediocre Seasons
Bishop Dunne and Bishop Lynch teams finished the regular season 5-5, but have seen major success in the playoffs. Bishop Dunne (8-5) lost four straight games in October, but has since seen a resurgence. They continue to ride high after knocking off undefeated Houston St. Pius X.
Bishop Lynch (8-5) advanced to the final with a 48-43 win over last year's state champ, Plano Prestonwood. With three touchdowns, junior running back Jerek Broussard was a significant factor in the success. Broussard has been a consistent play-maker for Bishop Lynch as this was the 4th standout game in a row from him.
Bishop Dunne won the state title in 2014, and Bishop Lynch last won a TAPPS title in 2003. It should make for an interesting match-up: Dunne's defense is excellent, but so is Lynch's rushing attack.
Prior to the match-up, Thursday, there was a special joint mass at the Cathedral downtown. The joint endeavor to celebrate Catholic schools was presided over by the Bishop of the Diocese. Following mass, Bishop Lynch and Bishop Dunne players shared a meal, in an effort to promote unity and good sportsmanship.