Ford's North American President Out, Kumar Galhotra Named As Replacement
On Wednesday the automotive world was abuzz after Ford announced North American President Raj Nair was out immediately due to reports of inappropriate behavior. While rumors immediately surfaced, and people began asking if this is related to the "Me Too" movement, Ford did not release details. However, the Associated Press reported Ford Motor Co. began an investigation following a recent anonymous complaint about Nair from the company's 24-hour hotline.
"We made this decision after a thorough review and careful consideration," said Ford President and CEO Jim Hackett. "Ford is deeply committed to providing and nurturing a safe and respectful culture and we expect our leaders to fully uphold these values."
"I sincerely regret that there have been instances where I have not exhibited leadership behaviors consistent with the principles that the Company and I have always espoused. I continue to have the utmost faith in the people of Ford Motor Company and wish them continued success in the future." said Raj Nair in a statement included in Ford's press release about the termination.
Raj Nair was named president of Ford North America on June 1, 2017. Prior to that, he served as Ford's head of global product development and chief technology officer.
Things at Ford have been rocky lately with changes in leadership, falling stock prices and reports by the NY Times about longstanding abuses at two of its plants in Chicago. Last spring, Mark Fields was pushed out as CEO, with Jim Hackett replacing him. In recent weeks, Ford announced the resignation of the chief of its operations in China, Jason Luo.
Luo's resignation came as a shock, since who he'd been hired away from an auto-parts maker only five months earlier. A company official said Mr. Luo's departure had been related to 'personal reasons that predate his time at Ford.'
Today, Ford announced Kumar Galhotra will succeed Nair. Galhotra, 52, is a 29-year veteran of the company, most recently leading the Lincoln brand and serving as Ford's chief marketing officer. Starting March 1, Galholtra will be responsible for leading all aspects of Ford's North American business. He will report to Jim Farley, Ford executive vice president and president, Global Markets.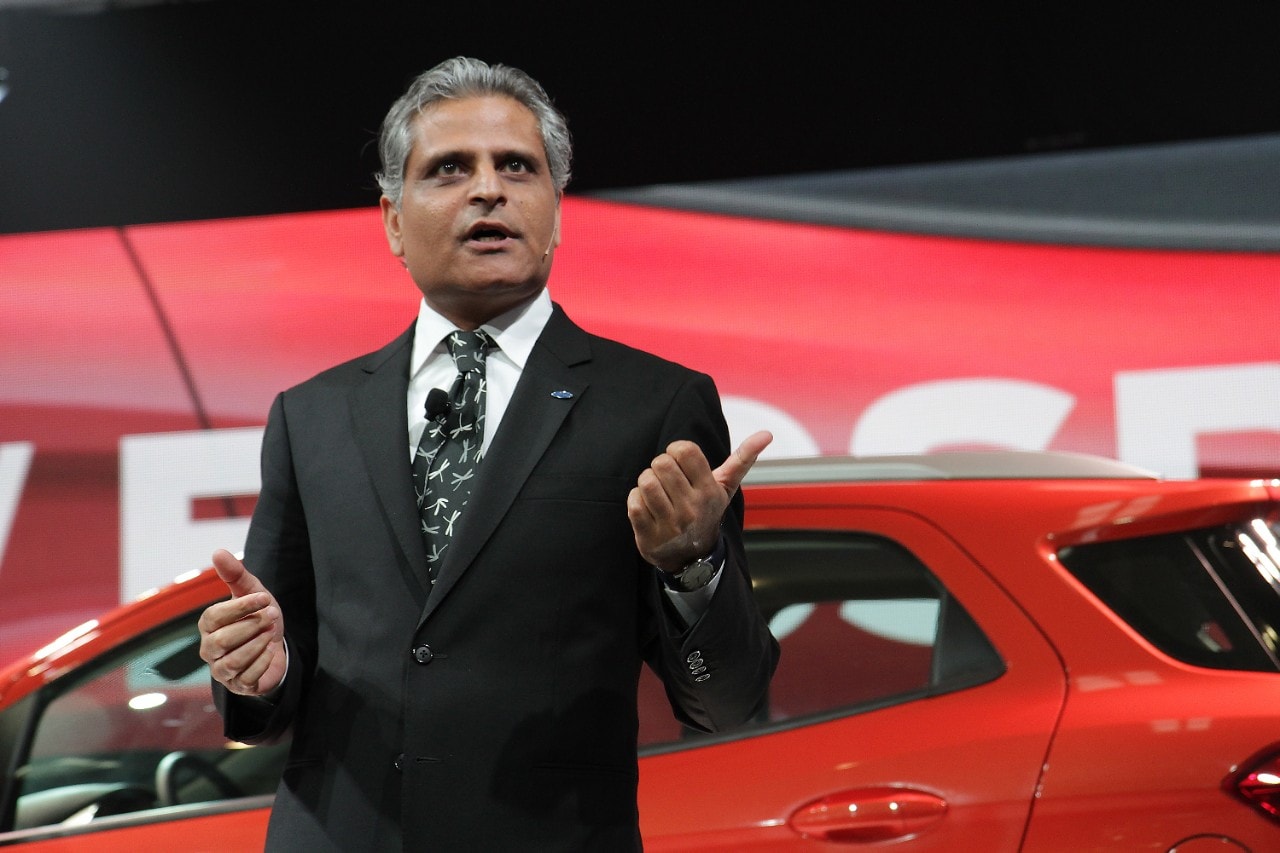 "Kumar is an incredibly talented executive with a special feel for product and brand. He is also a seasoned leader who knows how to drive a business transformation," Farley said. "Kumar is the right person to lead our North American business to new levels of operational fitness, product and brand excellence, and profitability."