"Barefoot in the Park," Neil Simon's delightful romantic comedy about young newlyweds Corie and Paul, who live in a brownstone on 48th Street in NYC in the 1960s, opens tonight. Duncanville Community Theatre was forced to cancel Thursday's opening night performance due to icy road conditions.
Tickets are still available for the 8 p.m. performances Feb. 3 and 4, and Feb. 9-11, but the 3 p.m. matinee performance Feb. 5 is sold out. Tickets are priced at $15, and available by calling or emailing the box office at 972-780-5707 or boxoffice@dctheatre.org. For more information, please visit Duncanville ticket information, please visit dctheatre.org.
Duncanville Community Theatre Executive Director Amy Jackson is directing the show, featuring Kathleen McNamara and Chip Morris as the young couple. Christopher Murray, Juanda Tate, Dawn McCallum, and Joe Skrivanek are also featured in the production.
Barefoot in the Park Crew
Stage crew for this production includes Wendy Acosta, Production Manager and Sound Operator; Anson Horton, lighting operator; and Joe Skrivanek, master carpenter. Set work by Wendy Acosta, Erin Golden, Elisa Guse, Dawn McCallum, Kathleen McNamara, Chip Morris, and Joe Skrivanek.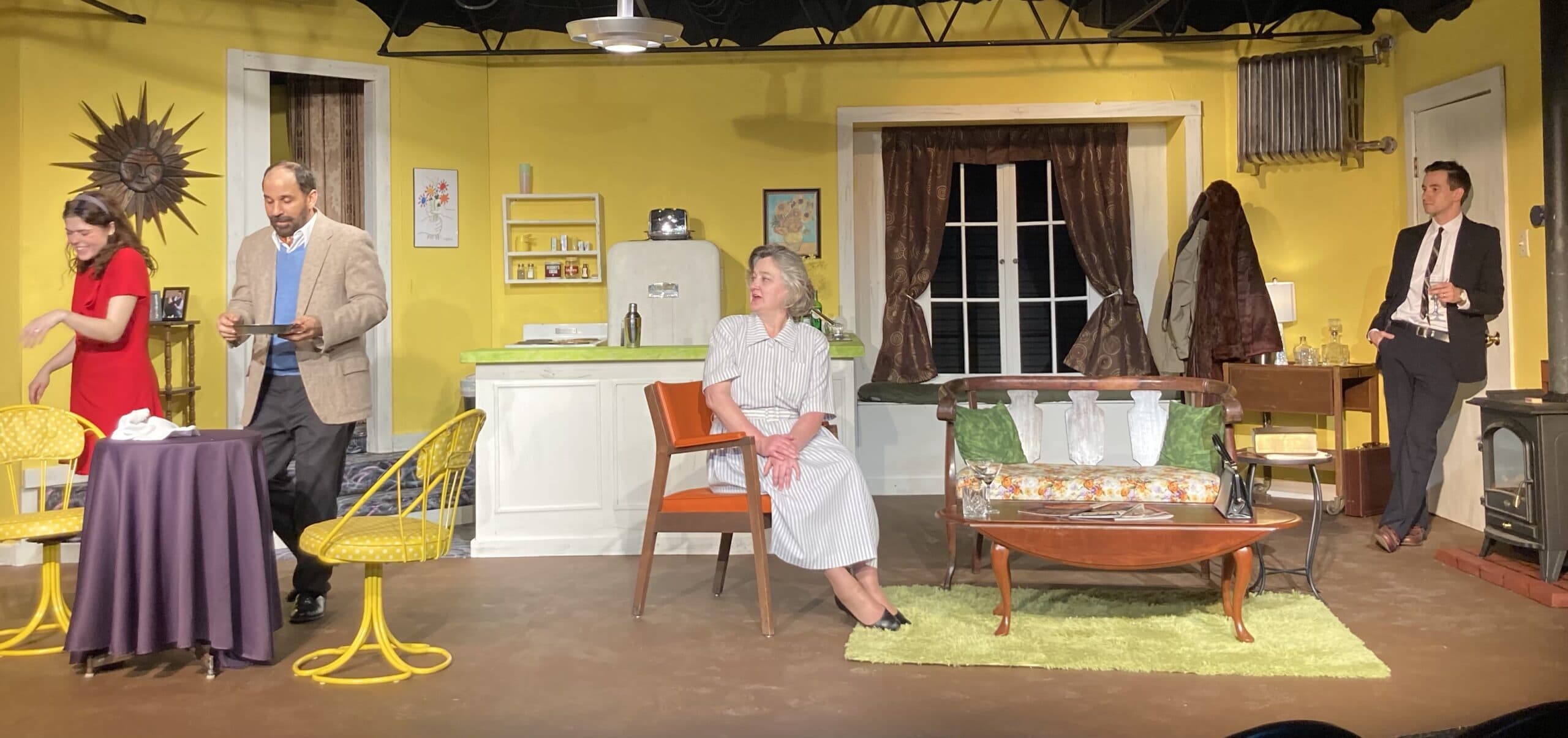 Interested in getting involved in Duncanville Community Theatre productions? Auditions will be held at 7 p.m. Feb. 5 and 6 for the next show, "Spreading It Around," which runs March 23-26 and 30-April 1. Adult roles are available for three males and two females. The hilarious show features a wealthy widow living in an upscale retirement community who tires of giving money to her unappreciative children. Hilarity ensues when her greedy son cooks up a scheme to have her committed for handing out funds to needy people.
Even if you aren't ready for the limelight, there are often positions available for crew members and backstage workers. Auditions are held at the Rita K. Annex, 226 W. Daniel in Duncanville. For more information about the audition process, including character details for "Spreading It Around," please call 972-780-5707 or visit dctheatre.org.
"Barefoot in the Park" performances are held at the Duncanville Community Theatre, 106 S. Main Street in Duncanville.