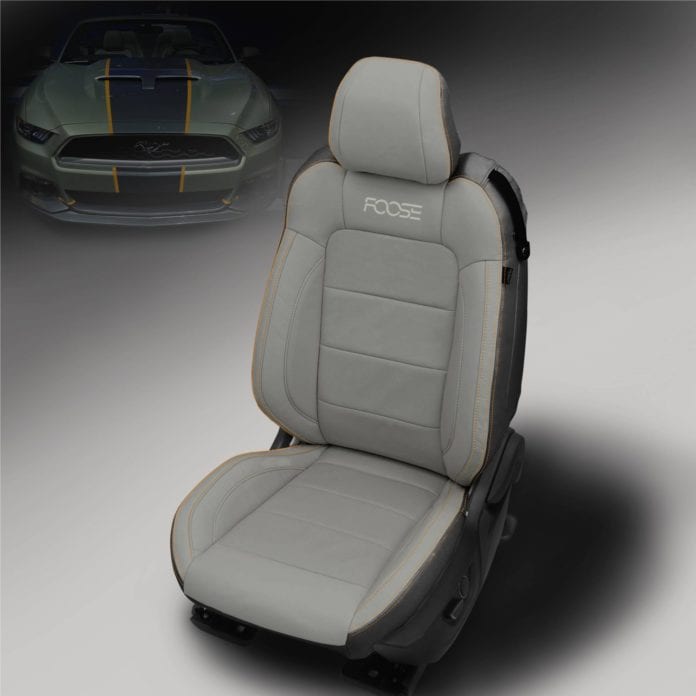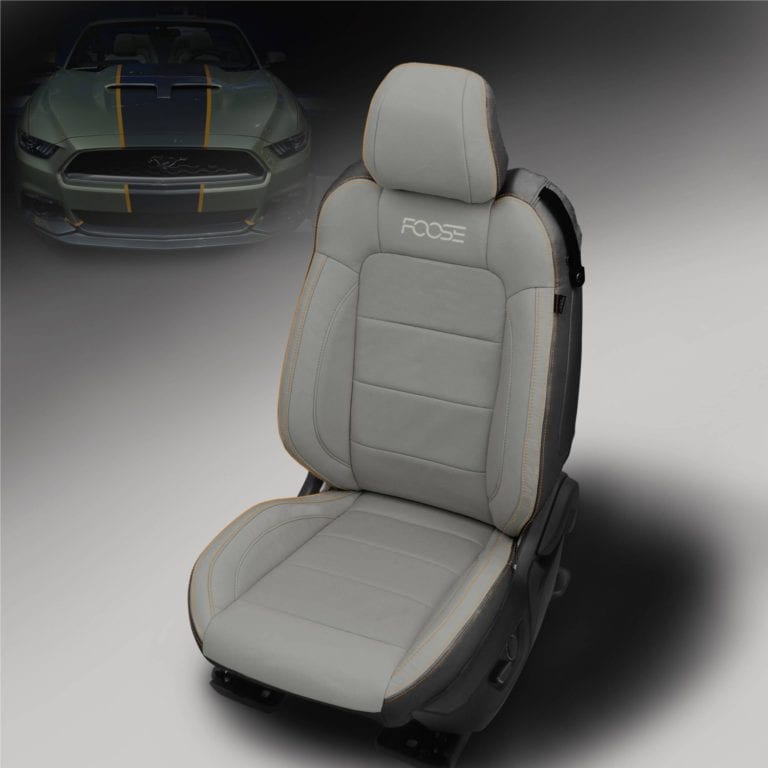 When T & M Motors president Mike Milazzo wanted to start a re-do of the interior of a 2010 Jeep Wrangler he is upgrading, the outdoorsman began with Katzkin leather seats—and added heat for the front seats. Milazzo, who grew up in the automotive business, in northwestern Massachusetts, runs the full-service automotive center, along with other family members; Milazzo also has a body shop for collision repair.
When he's not busy at work, he spends time as a pilot, hunter, and backcountry adventurer, as well as with his family. So, the 5-seat Wrangler Unlimited was his choice for an everyday and off-road vehicle and Katzkin impressed him with the quality of their craftsmanship and the wide selection of materials, colors and patterns that he could choose from for the Jeep.
It's Not Just the Cat's Pajamas…It's the Cat's Skin!
Katzkin says they are the industry-leader in providing custom upgraded interiors for both new and used non-luxury vehicles. According to Tim Clyde, CEO of Katzkin, with over 30 years in the business, there are more than two million vehicles both on and off-road today with Katzkin custom interiors.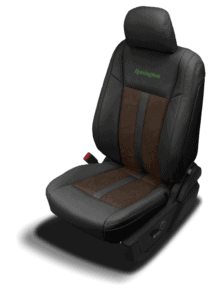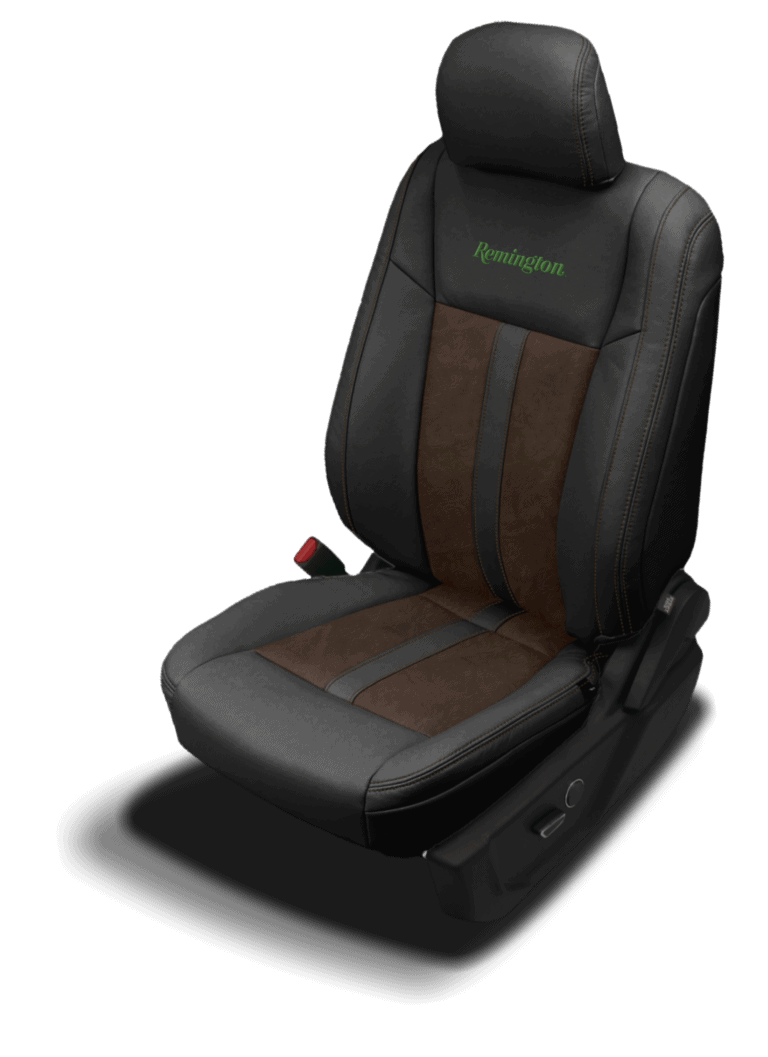 Offering a wide range of aftermarket leather interiors, costing less than factory-installed, Katzkin says new vehicle customers turn to them for leather upgrade or personalization of their new ride with custom designs (Katzkin's or their own) that include single or two-tone color options, accent stitching or piping and even unique embroidery.
Trucks and Jeeps, both new and used, are the most accessorized vehicles in the market today, say Katzkin officials. In recent years, sales of pickup trucks and the Jeep Wrangler have skyrocketed. Accordingly, more of their market focus is on those types. Data shows that about 70 percent of pickup trucks have cloth seats creating more opportunity for premium leather upgrades. Pickup truck and Jeep owners, when adding custom wheels, bumpers, racks, lighting or other features, most often also want to upgrade the interior to custom premium leather.
There are more than 3,000 vehicle seat patterns on file at Katzkin enabling them to quickly provide custom-tailored leather packages for the most popular trucks, Jeeps and cars in the market. Katzkin upgrade orders sent via car dealers for new vehicles or at one of more than 4,000 reseller/installer shops across the country are factory cut, and hand sewn generally within 24-48 hours.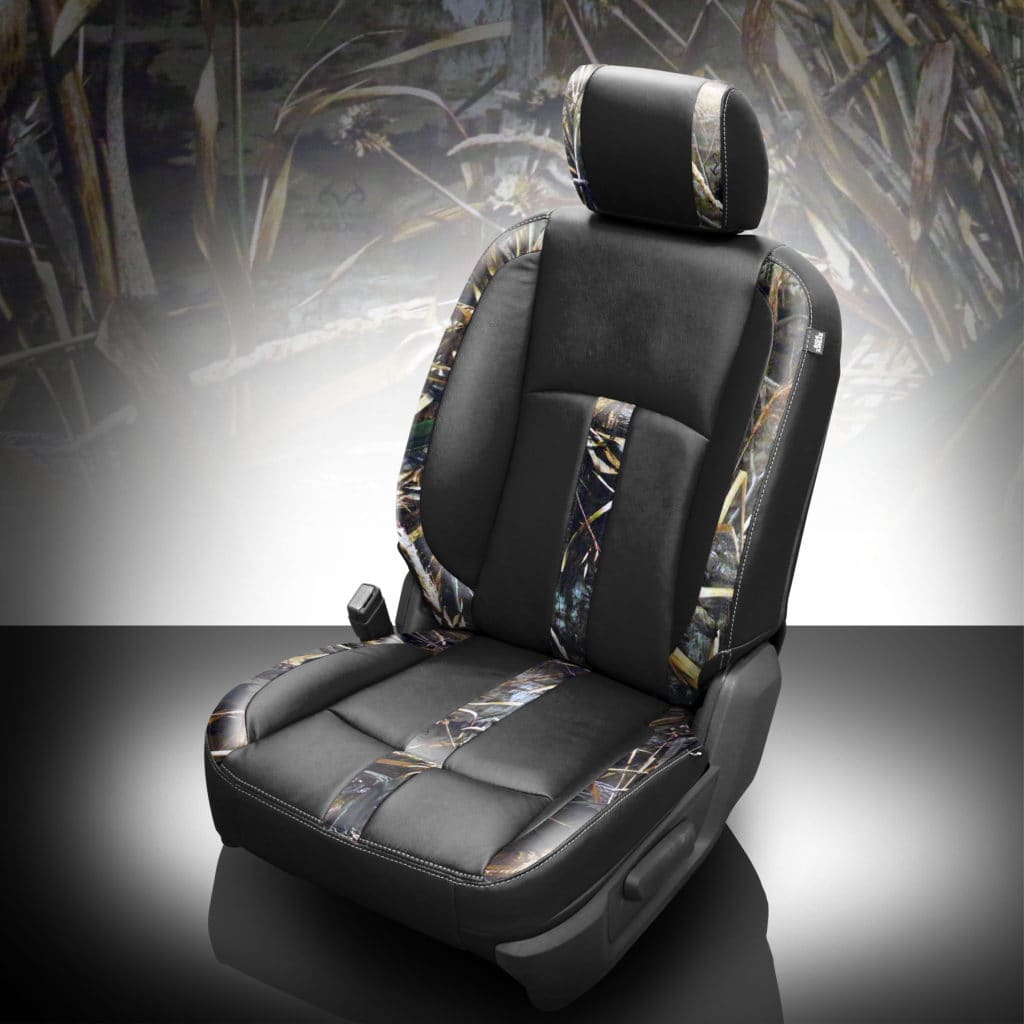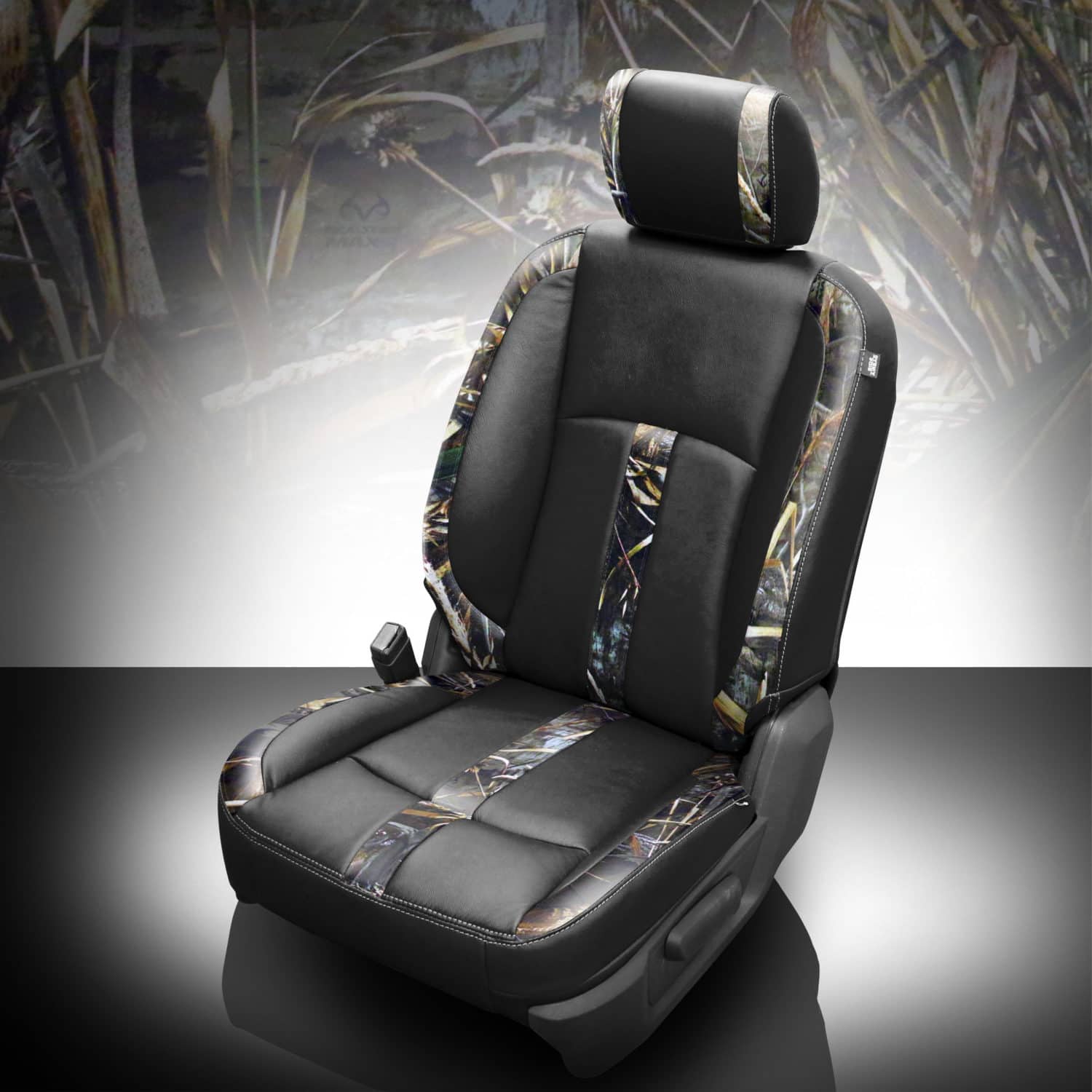 Katzkin Designs
The value proposition for a Katzkin interior transformation has multiple elements. For new vehicles, a premium quality leather interior from Katzkin is cheaper than a comparable factory installed option. A typical interior retrofit package costs around $2,200.
Katskin interiors also provide flexibility for both dealer and buyer if the vehicle is already on the lot without leather or the trim level does not offer a leather option. In either case, installation and vehicle delivery can happen in a couple of days. For used vehicles, an owner can inexpensively upgrade a vehicle with a high quality premium leather interior it may not have had to start with.
Katzkin interiors come in three levels. Factory Design recreates the original manufacturer's design replacing the cloth surfaces with premium leather. Katzkin Design offers a range of standard colors, patterns and stitching design combinations pre-created by in-house designers. 'Design Your Own' gives owners an opportunity to design their own using an online configurator in consultation with Katzkin design staff. There are over 140 available colors, materials and patterns for the customer to select from in creating their own interior package.
In addition, Katzkin offers a range of uniquely designed interior packages from the likes of Rawlings, Realtree, Remington, Foose and Outlaw that include propriety logos, colors, materials and patterns including camouflage.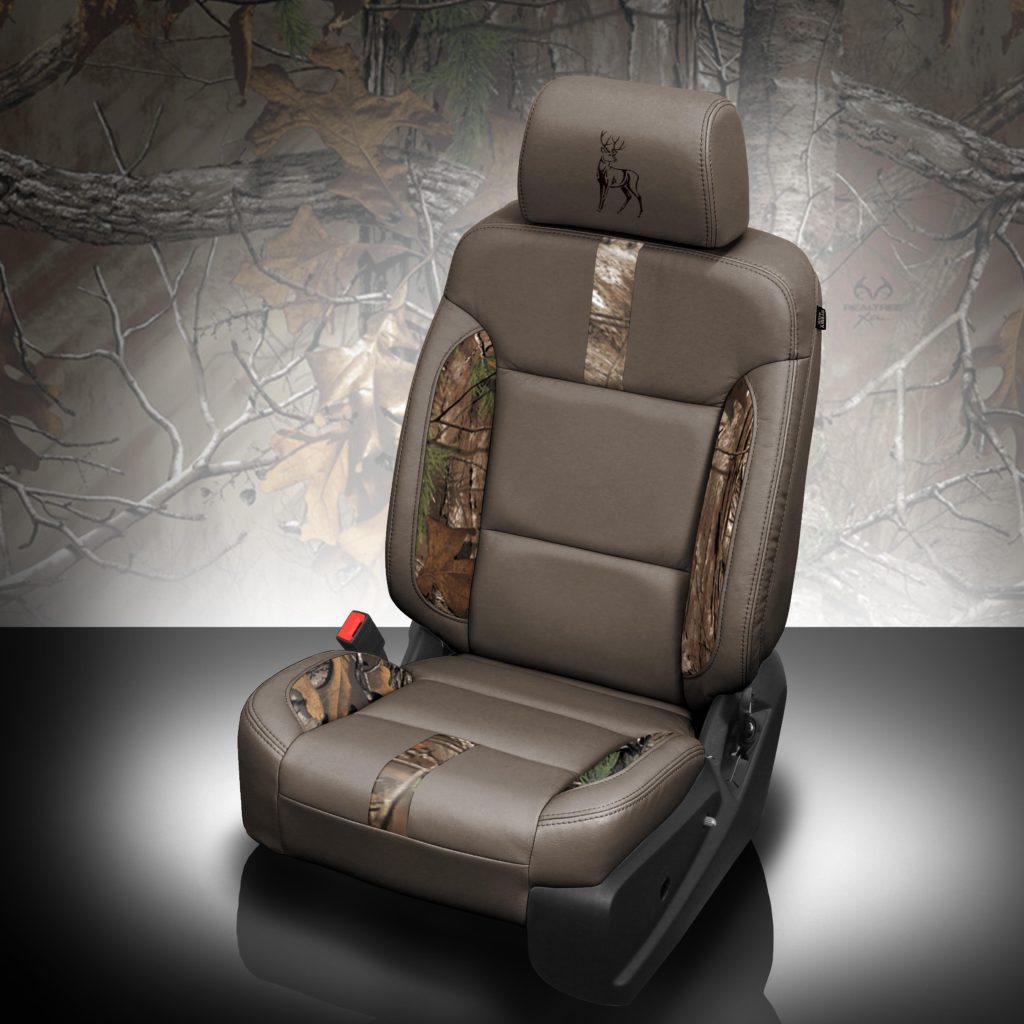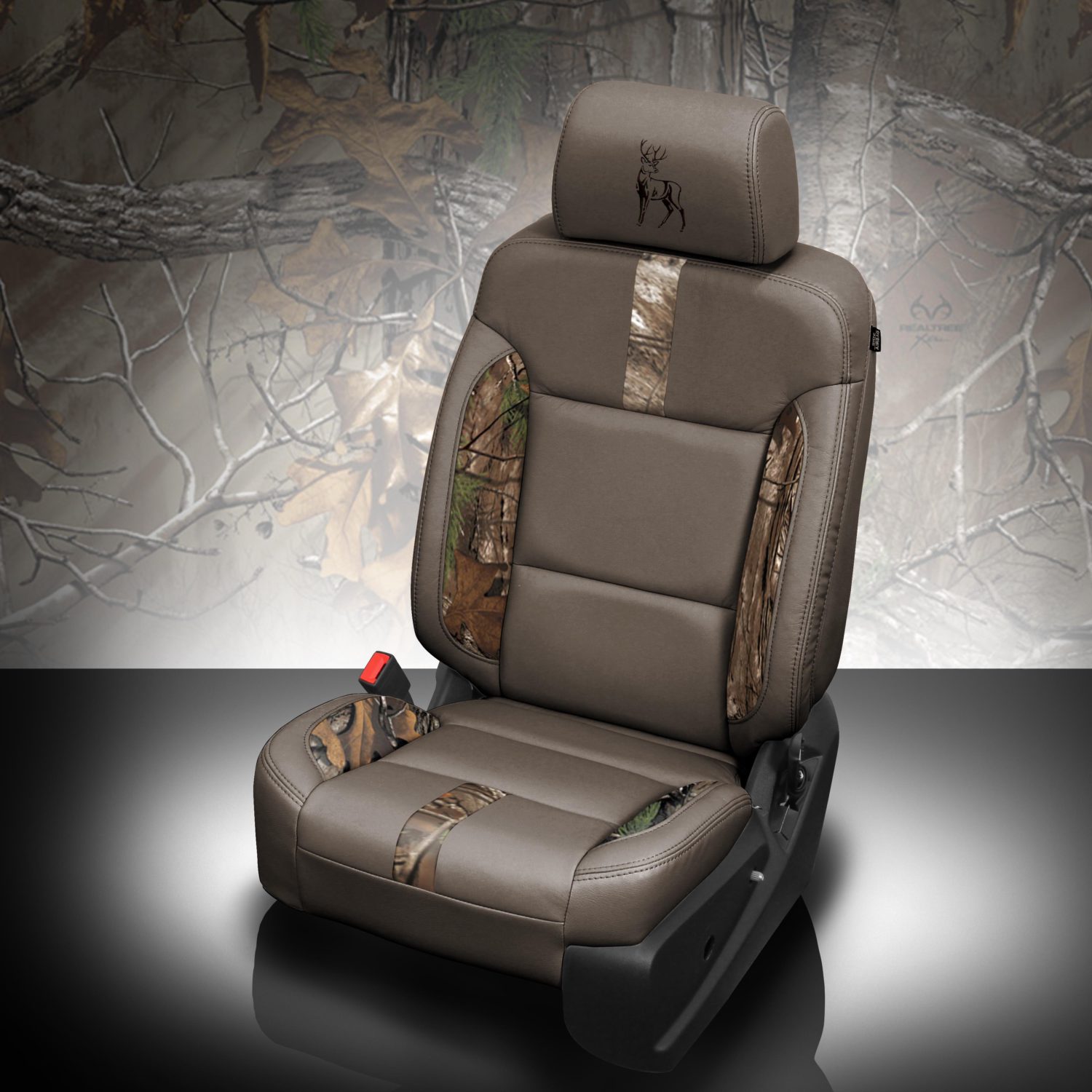 Heated/Cooled Seating
Additionally, consumers can add heated or heated/cooled seating to the front row of any package. The installation includes the heating and/or cooling unit for each seat plus wiring and custom installation of switches. The MSRP for heated/cooled seating installed in $2,195 for the row. Adding a single heated/cooled seat is $995. A single heated seat only is $399.
"We get a lot of people who come in that purchased a new vehicle with cloth seats, because leather often comes as part of a package and can add up to $7,000," said Scott Abbott, of American Auto and Plate Glass, the company that completed Milazzo's install. "People are always surprised at the price of the Katzkin leather interior and many opt for heated seats, as well."
For more information, visit the Katzkin website.