Two local artists have entered pieces in the CC Young Senior Living "Spirit is Ageless Art & Writing Contest and Exhibition." The exhibition and competition is open to the public, now through Oct. 27.
Celestine Todd is a 69-year-old Desoto resident, and a graduate of South Oak Cliff High School. After retiring in 2016, Todd says she had "grand plans with friends to travel the world and have a lot of fun," but that didn't pan out. She said that ever since the COVID quarantines, most of her neighbors don't even come outside any more.
Local Artist Celestine Todd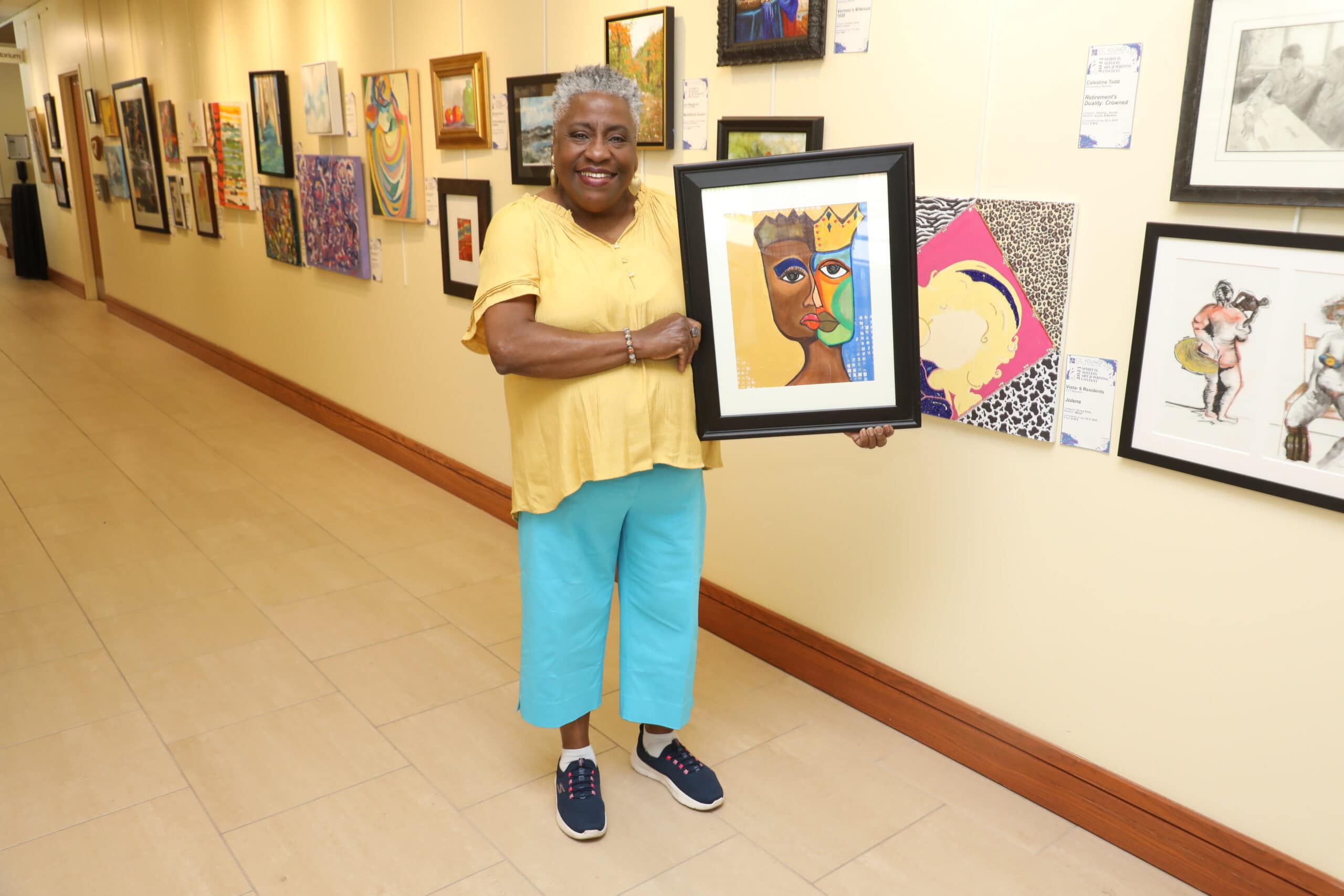 Todd started painting for the first time after her retirement, and her granddaughter encouraged her to enter the CC Young "Spirit Is Ageless Art & Writing Contest and Exhibition."
"I didn't even know I could draw or paint until I retired," she said. "This has become freedom to me."
"Retirement's Duality: Crowned" is Todd's artwork that's now on display in this year's Spirit Is Ageless Exhibition. The painting depicts what Todd thought it would be like to retire and what it actually ended up being. Since discovering her artistic talents, Todd has become a local celebrity, with a one-woman show of her work at a local community center.
Todd encourages other retirees to consider embarking on their own art adventure. She advises them to "just get some watercolors and start making marks or circles on the page."
Midlothian Artist Vickie Ratlif
Vickie Ratlif is a 67-year-old resident of Midlothian, and a graduate of Thomas Jefferson High School in Dallas. After raising her two daughters, Ratliff said she started working with glass because she enjoyed the detail and structure involved in that work.
She then moved to painting, which she says seemed like the next challenge. The subjects of her art helped inspire her attention to detail, she notes, because she wanted to get their facial expressions "just right."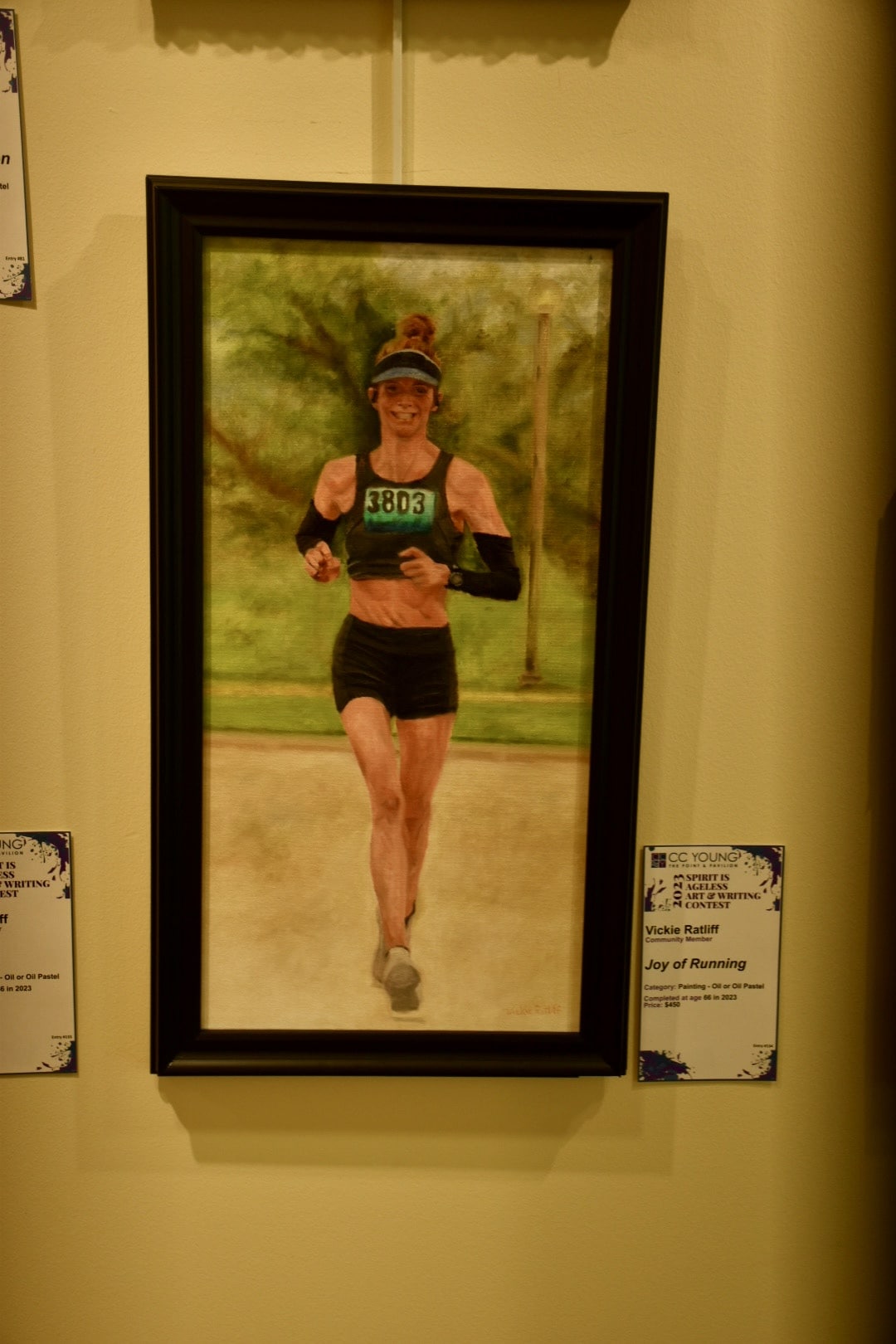 Ratliff has two pieces in this year's Spirit Is Ageless Art & Writing Contest and Exhibition. "Trail Ride" depicts her grandchildren on horseback, and her "Joy of Running" painting shows her daughter running.
"My daughter really loves to run, and I wanted to make sure I captured the joy on her face when she is doing it," Ratliff said.
This was her eighth time to enter the CC Young exhibition, Ratlif said, adding "It's cool to see what everyone still can do, and it inspires you to keep going."
The exhibition runs now through Fri., Oct. 27 at The Point on the CC Young campus, and is open to the public. CC Young Senior Living is located at 4847 West Lawther Drive in Dallas, phone 214-949-1926. Their mission is "To foster premier environments where every life at every stage is valued and enriched." For more information, please visit ccyoung.org/.