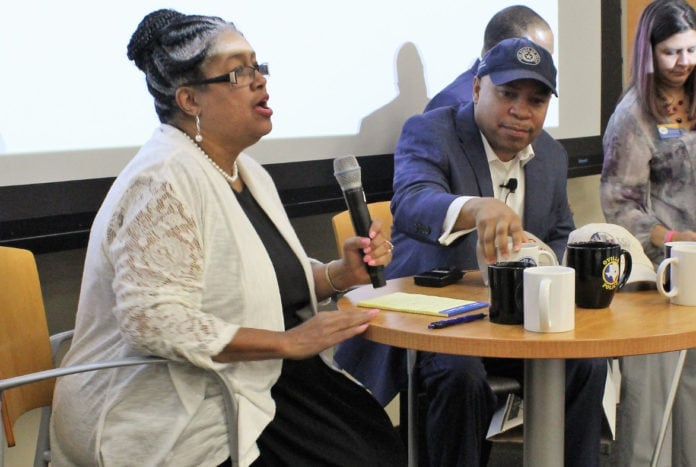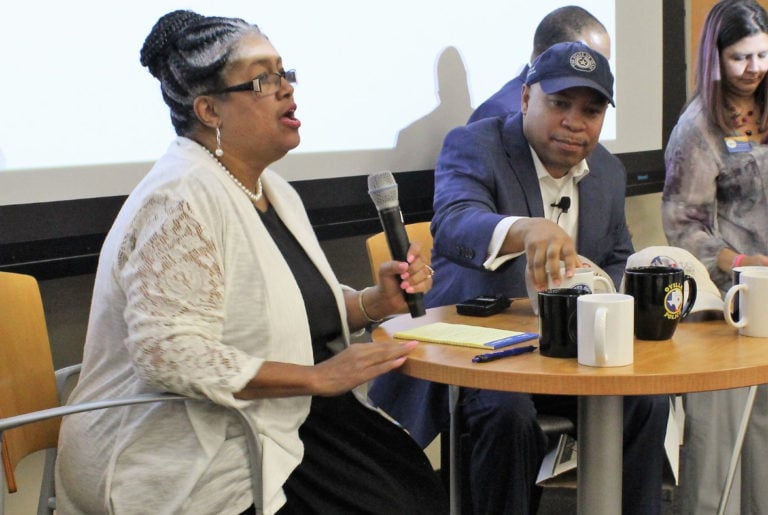 DESOTO—According to Best Southwest Partnership Executive Director Joe Johnson, Texas House Representative-elect Carl Sherman Sr. led one of the most attended breakfast talks in recent history.
In fact, Chairperson Cynthia Mickens-Ross stated in her opening statement to the packed event that it was the largest number of attendees ever for the Best Southwest TGIF Breakfast series.
Johnson said those attendees not only enjoyed a free hot and delicious breakfast, but guests were able to visit with friends and co-workers from adjoining communities while hearing Representative-elect Sherman's thoughts and goals for his first year as a Representative from District 109.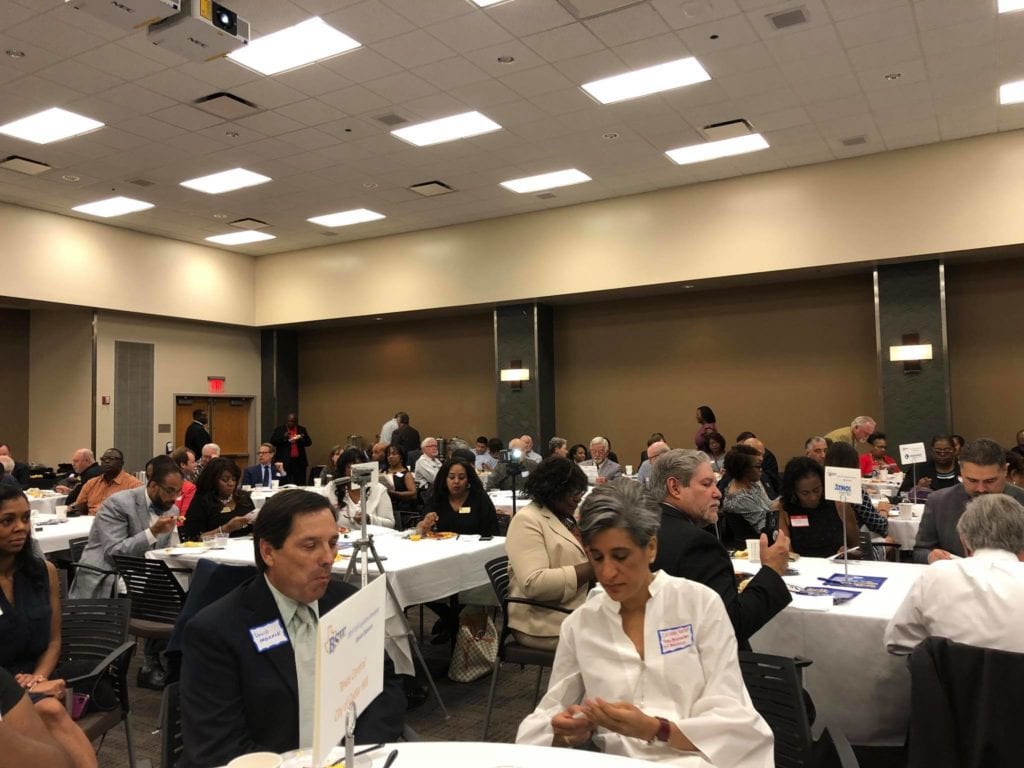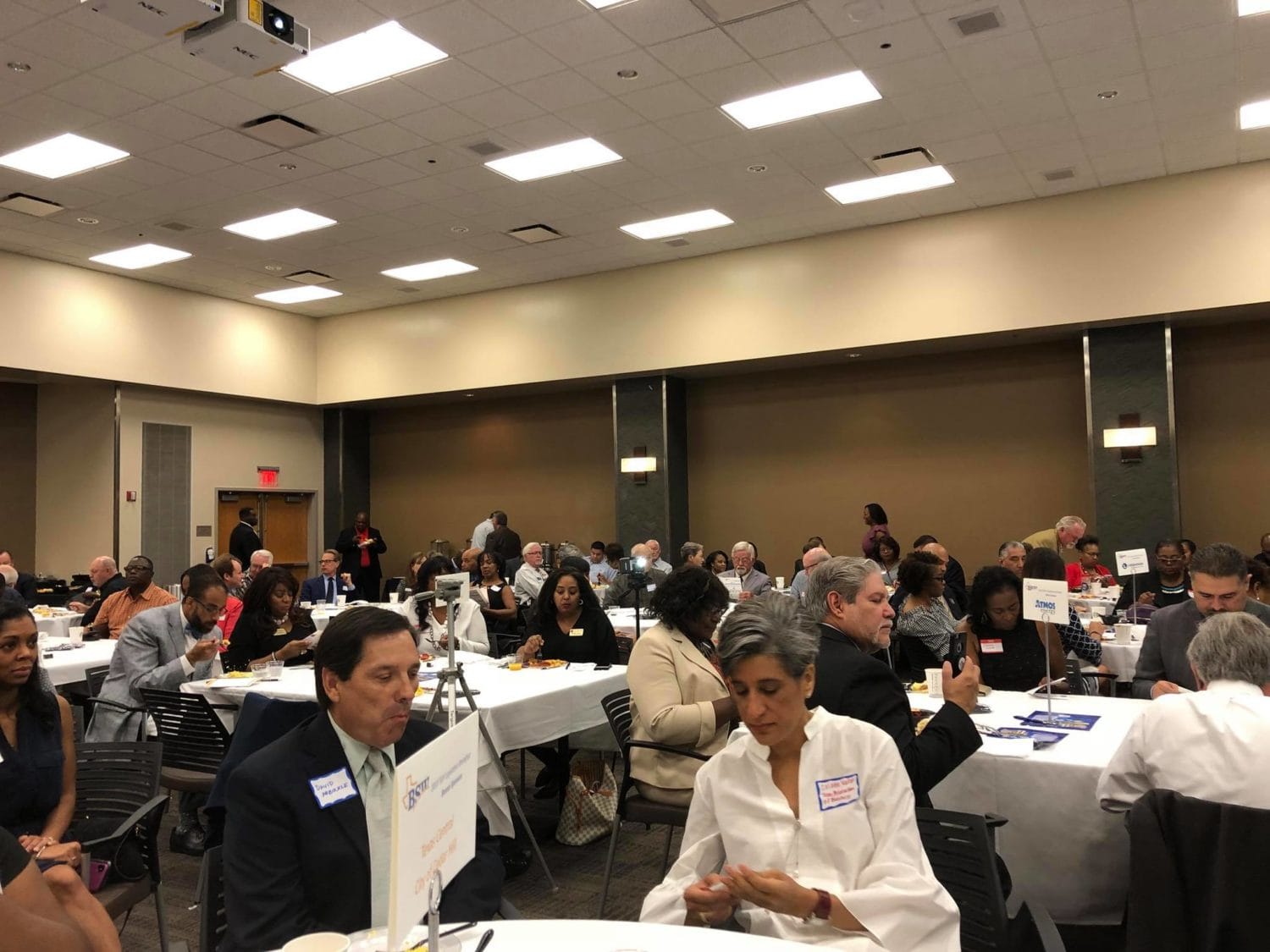 Tackling School Fiance Reform
During the question and answer forum, Sherman discussed items from the environment of politics to school finance reform.
"I stated that we are in need of real school finance reform that is fair and equitable," says Sherman. "I am appreciative that the Governor has appointed an education committee to present a proposal that has a results component. This report is due at the end of the year prior to the 2019 legislative session."
Sherman contends that the state must get back to providing much needed funding to educate Texas children.
"We can do better," he said. "We have done better. Historically, the State of Texas use to account for approximately 67% of school district funding, but now the state's portion is approximately 38%. This is unacceptable, and our children deserve better."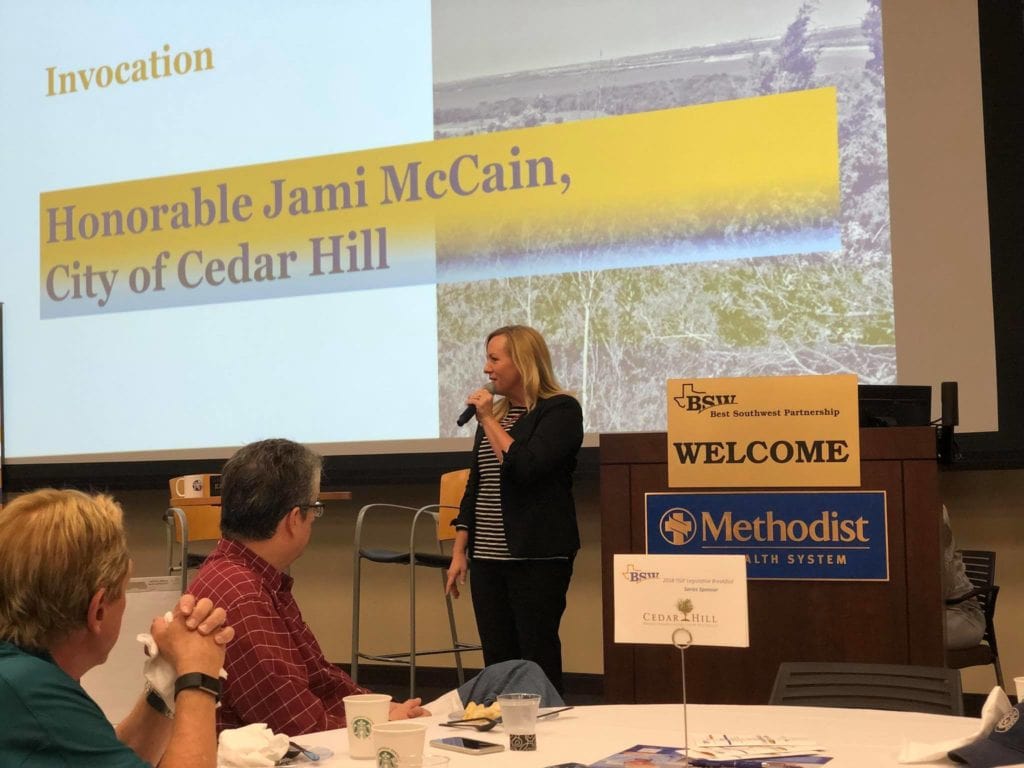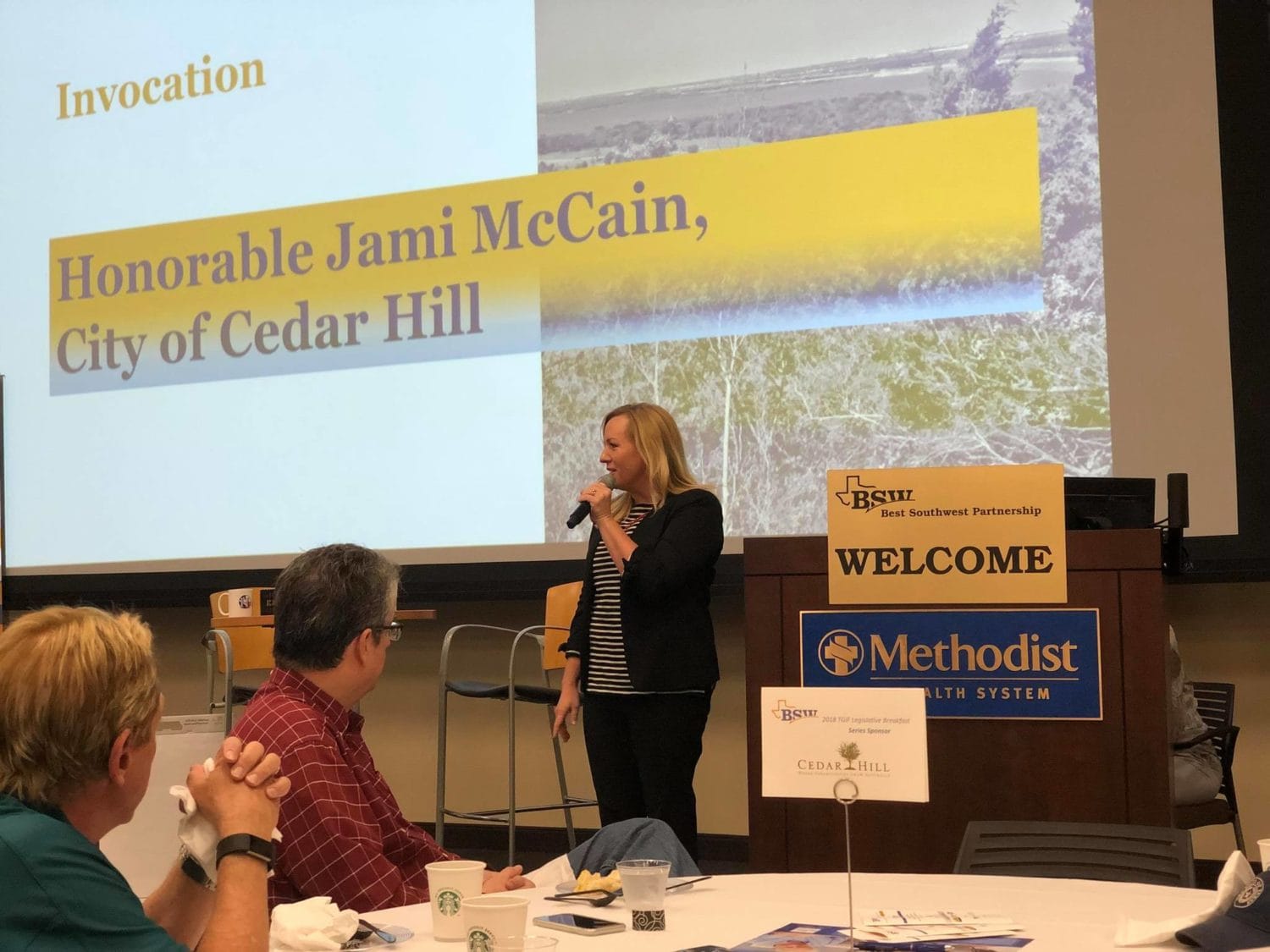 Transportation
Transportation is another topic Sherman believes is critical is to the economic development in the region. Already Star Transit, a benefit to the area that Sherman was instrumental in making happen, is doing what it can to keep the lines of transportation open in an area that has not been serviced as well as other sections of Dallas county.
Currently, routes in the southern area go to Charlton Methodist hospital, Cedar Hill, DeSoto, Lancaster and Hutchins.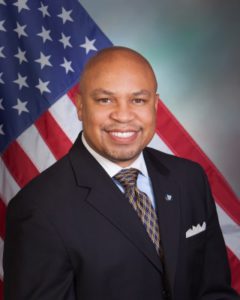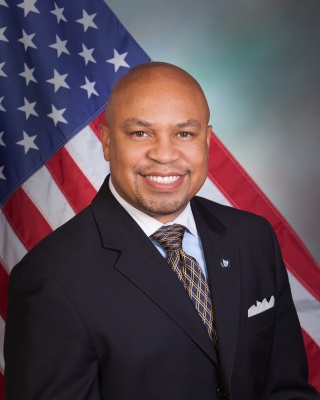 "The system went from 25 riders to now 2,500 riders," Sherman said. "Paid for 100% by the private sector. In creating this system, we built it on addressing the needs of the private sectors challenge of workforce mobility and citizen mobility. By signing a government to government contract City of Hutchins with Star Transit we qualified for a 10.4% discount, which allowed for all senior citizens in Hutchins to ride free. Hutchins residents must be 60 years old or older to ride free and we were able to add Hutchins Gateway apartments and Amazon with the initial corporate partner FedEx, which lowers the cost of all corporate participants. This business model also ensures that the city's general fund is not impacted and therefore the citizens of Hutchins are not footing the bill for this transportation system."
Funding for Mental Illness
A question on mental illness came from the audience. Sherman notes that not only mental illness but drug abuse is on the rise throughout Dallas County.
"… We must allocate more resources to help heal. We must appropriately fund in this area. After all, I believe the state's budget is a moral document communicating our priorities and values. For too long, Legislators have insisted that we must live within our means, but they have forgotten that they have intentionally reduced our means with revenue diversions and tax reform."
Sherman's words were met with applause from the appreciative crowd. The issue of revenue cap was also discussed, and he expressed his concerns about the state imposing its control on local matters.
"I pointed out how examples of other states imposing revenue caps on municipalities [and how] that resulted in increases in fees and fines on the very citizens who can least afford it."
There are two more TGIF events left this month. On August 17 there will be a featured reception for all elected officials in the Best Southwest Partnership Region and on August 24 TGIF features a Candidates Forum with Dallas County Sheriff Marion Brown and Aaron Meek, facilitated by DeSoto Mayor Curtistene McCowan.
"I am excited about the greater potential in creating increased opportunities for livable wages for the citizens in district 109 that live in Dallas, DeSoto, Cedar Hill, Lancaster, Glenn Heights, Ferris, Ovilla, Hutchins, Wilmer and Seagoville," Sherman concludes.