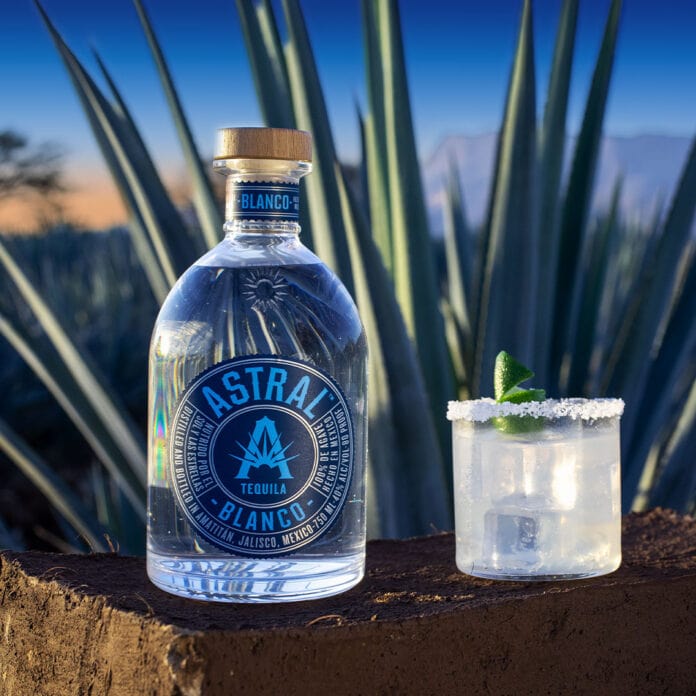 Astral Tequila is focused on sustainability and customers support their efforts with every bottle purchased. Astral Tequila upcycles distillation waste into adobe bricks. Rather than dispose of our tequila production waste in landfills, the team, overseen by Civil Engineer Martha Jiménez Cardoso, combines spent agave fibers (bagazo) with earth and liquid runoff from distillation (vinasa) to create Adobe bricks.
Hispanic Heritage Month (9/15 – 10/15) is a time to celebrate the history, contributions, and flavors of Latin and Hispanic cultures. And what better way to toast to the occasion than with a margarita that does good and tastes good: the Real House Margarita.
Every sip of an Astral Tequila Margarita helps build homes in Mexico through the brand's Adobe Brick Project, making it a 'Real' House Margarita and the perfect way to toast to Hispanic Heritage Month.
'Real' House Margarita
Ingredients:
1.5 oz Astral Tequila Blanco
0.5 oz Lime Juice
0.5 oz Agave Nectar
Club Soda
Preparation: Add Astral Tequila Blanco, fresh lime juice and agave nectar to a shaker filled with ice. Shake and strain into an ice-filled rocks glass. Top with club soda and garnish with a lime wheel or twist.
Garnish: Lime Wheel or Twist
Glassware: Rocks Glass
About The Adobe Brick Project
The Adobe Brick Project combines spent agave fibers from tequila distillation with earth and liquid runoff from the distillery to create Adobe bricks which are then used to build homes for families in need in Jalisco, Mexico. Each bottle of Astral Tequila produced helps create two bricks, so every sip matters. In fact, Astral Tequila is thrilled to announce the completion of 10 houses alongside Habitat for Humanity Mexico, providing homes for families in need in Jalisco.