Sitting by the fire whether its in our Solo Stove Bonfire or a quick fire in our Mesa is one of our favorite ways to unplug and relax.
In September, Solo Stove introduced their tabletop firepit the Mesa, perfect for a quick fire on the table to provide ambiance or roast some s'mores. We've used ours when sitting on the back patio, on Halloween for some extra heat and light, and on nights when the kids want s'mores but no one has time for a big fire.
Since the Mesa was introduced customers have asked for accessories like roasting sticks, a lid and even a scoop for pellets, and today Solo Stove answered with Mesa Toolkits.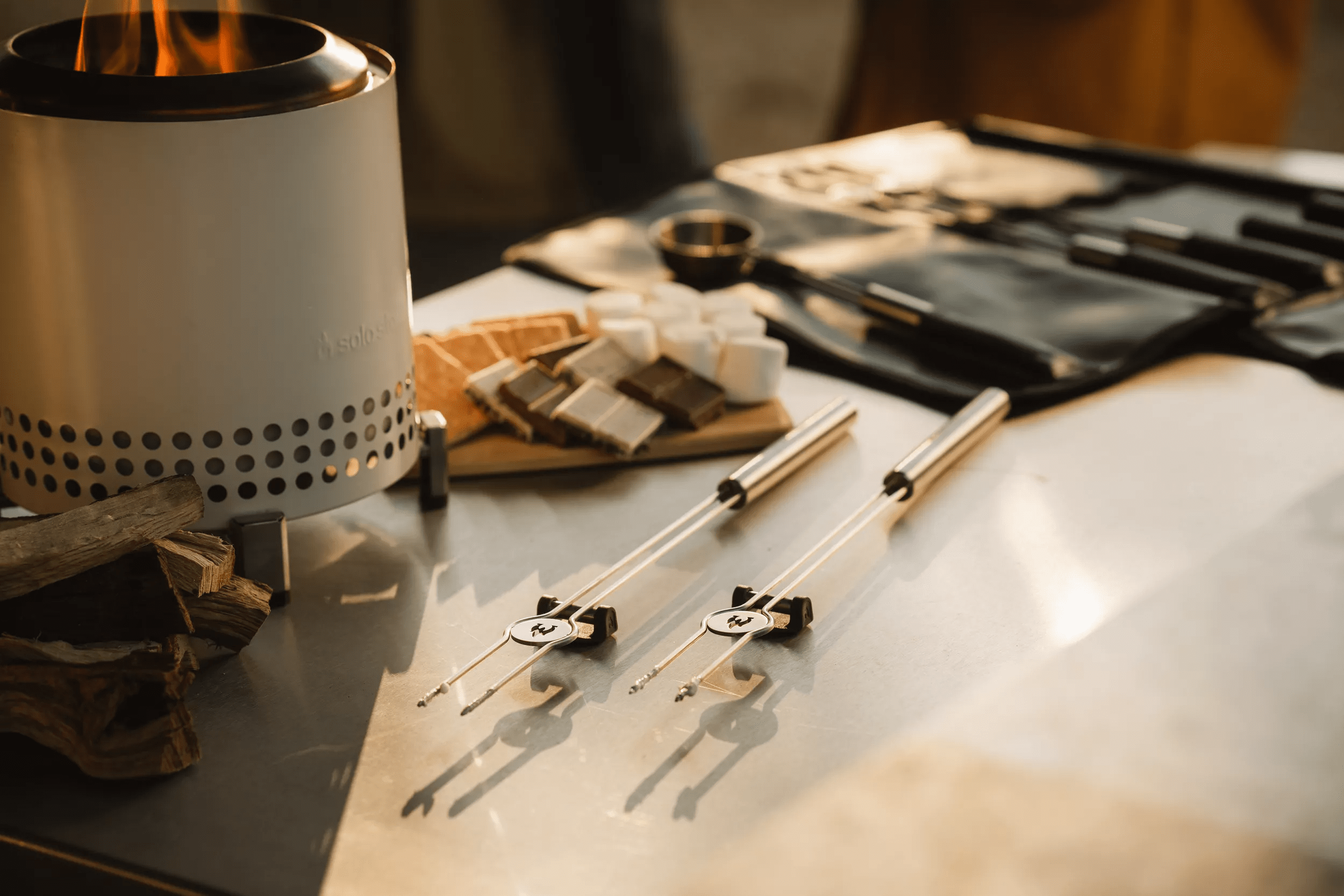 The new Mesa Toolkits sell for $49.99 (available in Mesa XL 2lb 2oz and Mesa sizes 2lb 5oz) include mini roasting sticks, stick rests, a pellet scoop, a lid, and a carrying case. With the new toolkit it's even easier to bring your Mesa to your friend's house, a football game or even just your backyard.
Another request customers asked for was a bigger Mesa that would burn longer, so Solo Stove launched the Mesa XL, a super portable, tabletop firepit that can be fueled by wood pellets or small pieces of wood. Mesa XL disperses more heat and has a longer burn time than Mesa, perfect if you think you want a bigger tabletop option! (Dimensions: Weight: 2lb 4oz. H: 8.6″ Diameter: 7″ Price: $119.99)
The new Mesa XL is available in stainless steel, ash, water, olive, mulberry or bone.
This article contains affiliate links, if you make a purchase we may earn a small commission at no extra cost to you.