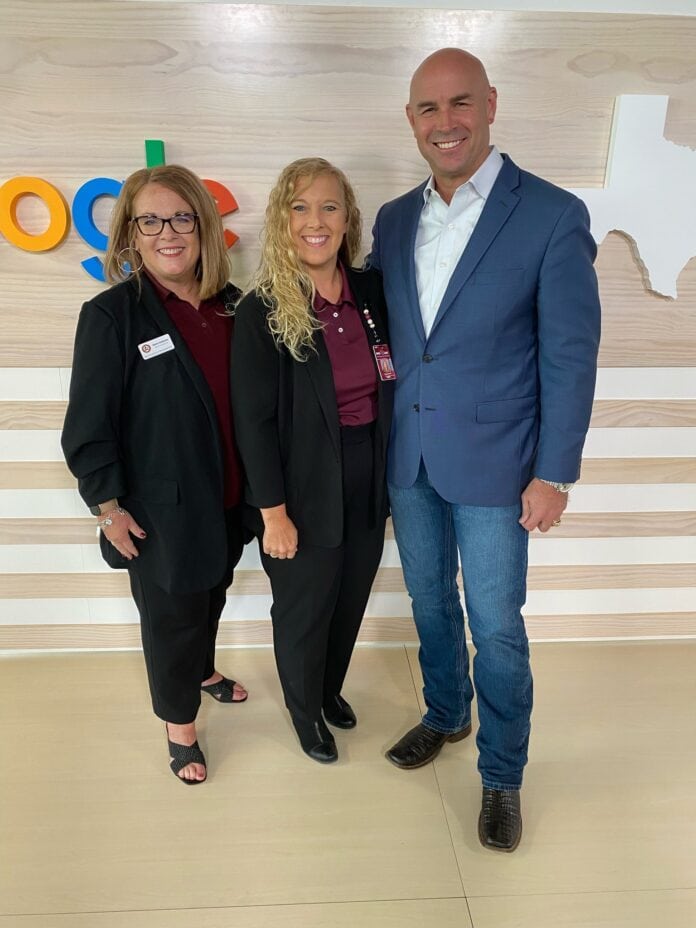 (RED OAK, TX) — Google announced plans to invest $330 million this year in Texas at an event with U.S. Sen. John Cornyn and U.S. Rep. Jake Ellzey at Dallas College Workforce Development Training Center. The investment includes beginning construction on a new data center in Red Oak that will further expand the company's presence in Texas and adds to the $1.1 billion Google has already invested in the state. Google plans to invest at least $600 million to build out its new data center site in Red Oak over multiple years, which will be the company's second site in Texas, complementing its existing Midlothian data center and Dallas cloud region. The new Red Oak data center is expected to create nearly 1,200 construction jobs as well as 30 new full-time operational jobs.
As part of that investment in the community, Google also announced a $150,000 grant to the Red Oak Independent School District. This is building on Google's longstanding commitment to expanding STEM education in the state, including partnerships with the University of Texas and Texas State University.
The Grant, secured by Red Oak ISD Education Foundation Executive Director Karen Anderson, will fund STEM expansion for secondary students including Project Lead the Way engineering, robotics, and science initiatives. In addition, funds will purchase Suite360 which includes lessons on positive behaviors, effective communication, growth mindset, relationship skills, responsible decision-making, and self-management as well as guided interventions for all students across ROISD. Finally, some funds will be allocated for Learning Commons (library) upgrades at Red Oak High School.
"We are extremely grateful for Google supplying Red Oak ISD with funds to propel our students forward, especially in science, technology, engineering, and math – our STEM subjects," stated Superintendent Brenda Sanford. "Plus, our children face different challenges than previous generations, and having the resources for teaching social skills and emotional well-being is important as we teach math, science, language arts, social studies, and more. We appreciate Google's partnership and the opportunities they bring to the community, and look forward to being neighbors here in Red Oak."
Google grants focus on education and workforce development, as well as mental health and income-barrier areas such as food security and homelessness.