My photographer friend Chris Waits and I were recently invited to a PEJU Wine Club members' dinner and program at Musume. The contemporary Asian cuisine restaurant on Flora Street—just across from the Meyerson and AT&T Performing Arts Center in the Hall Arts District—is known for its great sushi and outstanding Sake collection. With its proximity to symphony and theatre performances, Musume has become a favorite destination for performing arts patrons.
Before the wine club members arrived, I talked with Musume manager Khalil Lalani, who orchestrated the five course wine dinner, and winemaker extraordinaire Sara Fowler, a traveling ambassador for PEJU winery. As Vice President of Winemaking & Operations at PEJU, Fowler supervises the farming of the winery's six estate vineyards in Napa Valley. She oversees the winemaking process for the brand's diverse portfolio, and leads the talented cellar and production team.
PEJU Winemaker Sara Fowler
Fowler was raised on a 400-acre family ranch in Northern California, and worked at Kendall-Jackson in the mid-1980s before deciding to study enology at Fresno State. She joined the PEJU team in 2006, and began the transition to organic farming across the 30-acre Rutherford vineyard. With more than 30 Harvests under her belt, Fowler has been named Best Local Winemaker by Napa Valley Life Magazine several years in a row.
I was surprised to learn that the youthful-looking Fowler has two grown sons who are both involved in the winemaking industry. When she's not at the winery, she serves on the Board for the Rutherford Dust Society and can be found traveling, cooking, gardening, walking her dog, and "dancing every chance she gets."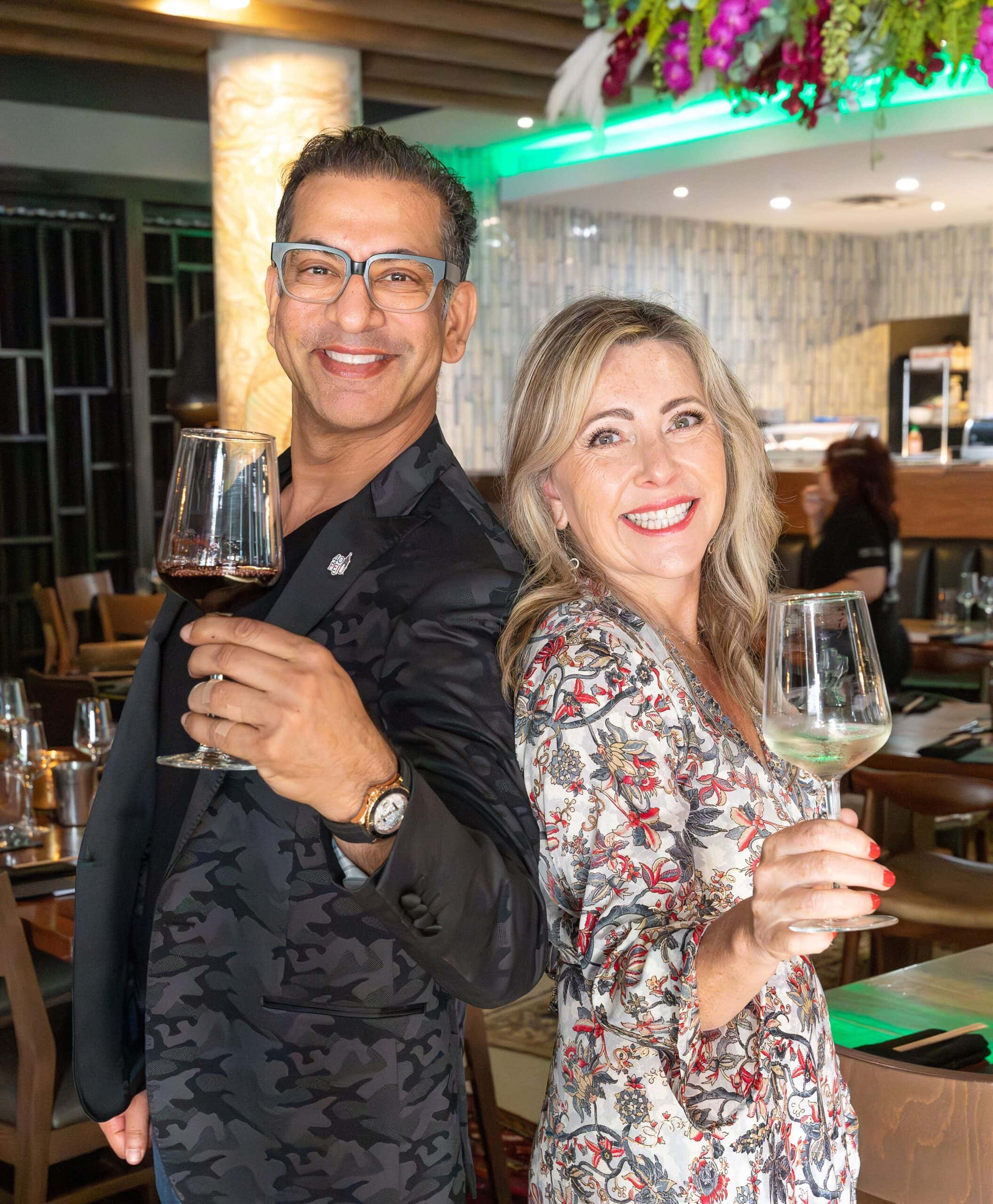 Musume Menu for PEJU Wine Club
Musume's menu for the wine club dinner featured Chef Yuki Sushi Sampler as the first course, accompanied by PEJU's award-winning 2022 Sauvignon Blanc. I'm usually a red wine drinker, but this refreshingly crisp, slightly fruity wine won me over. Surprisingly, this award-winning wine was also listed as PEJU winery's most affordable offering. A delicious Five Spice Duck Steam Bun was the dinner's second course, and the selected wine was a 2019 special offering called Building the Tower. It was comprised of 80% Malbec and 20% Petit Verdot, and was a very accessible wine with special appeal for new wine drinkers.
Thai Basil Lamb Chops were accompanied by a 2019 Fifty/Fifty (50% Merlot, 50% Cabernet Sauvignon). A spicy Udon Bolognese pasta dish was next, accompanied by a 2014 Reserve Cabernet Sauvignon (87% Cabernet Sauvignon, 13% Petit Verdot). This wine was the most expensive offering for wine club members, who were entitled to 10% discounts on bottles and 25% discounts on cases ordered at the dinner. Dessert was a dark chocolate mousse with Miso Caramel, and the wine selection was a Delicias Dessert Zinfandel.
PEJU Winery
The PEJU Province Winery celebrates its 40th anniversary by launching a new philanthropic initiative and community partnership. They also launched a museum experience on the property, and are conducting a series of events at the estate and across the country. The PEJU Wine Club dinner we attended is one of those outreach events.
PEJU founders Tony and Herta "HB" Peju handed leadership reins over to their daughters Lisa and Ariana. An industry trailblazer, Tony Peju redefined Napa Valley four decades ago with the family's garage tasting room—the first of its kind—as he championed the right of grape growers to sell their wine directly to consumers. In founding PEJU Winery, the Peju family broke the mold and created the Wine Country experience that visitors know and love today. With the next generation at the helm, PEJU continues to operate with a hands-on, boutique approach and a "guest first" mentality as the Peju family looks towards another four decades of hospitality.
PEJU announced the formal launch of The Heart of PEJU—a new philanthropic initiative to support local families through the work of The Monarch Justice Center. A new Napa Valley family center, The Monarch Justice Center provides comprehensive care, advocacy, and resources to all survivors of trauma and abuse. On a mission to create a safer, more equitable community where everyone can thrive, The Monarch Justice Center supports the families of Napa Valley and aligns with the PEJU pillars of accessibility, authenticity, and legacy. Through The Heart of PEJU and in honor of the 40th anniversary, the Peju family has committed to a donation of $40,000 in 2023.
The Heart of PEJU
"We are thrilled to announce The Heart of PEJU program and are honored to partner with The Monarch Justice Center in order to give back to Napa Valley and other families in our hometown," said co-owner Ariana Peju. "Family is at the heart of PEJU, and we look forward to supporting and serving our community and customers for generations to come."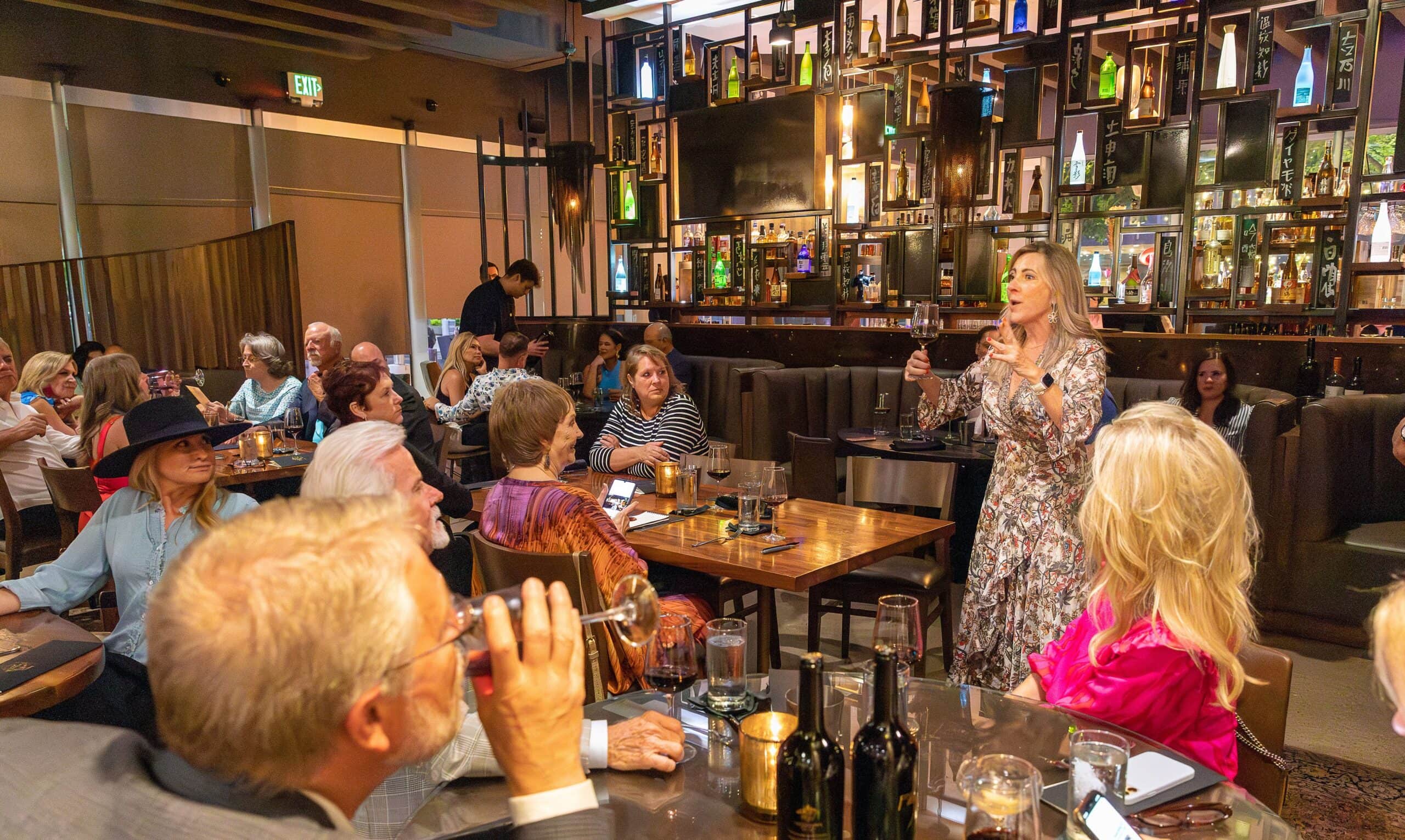 "The support of The Heart of PEJU will allow us to improve and expand our services to survivors of violence in Napa County as we work with a wide array of partners to make systemic improvements and create a safer, healthier, and more just community," said Hayley Pescetti, Director of The Monarch Justice Center. "We are incredibly grateful to PEJU and the Peju family for highlighting our work and joining the cause."
PEJU will launch additional donation channels through other 2023 programming, and will continue to support the important work of The Monarch Justice Center through The Heart of PEJU in the years ahead.
PEJU Wine Legacy Experience
The winery has announced plans for a new, immersive museum: the PEJU Legacy Experience. Housed in the loft of the iconic estate tower—the tallest structure in Napa at the time of its completion—the Legacy Experience honors founders Tony & Herta Peju, the Rutherford estate's notable history, and the family's expansive plans for the future. A self-guided tour, the Legacy Experience will feature family photography compiled by Herta Peju—including archives of co-owners Lisa and Ariana growing up on the estate—vintage memorabilia, trends of the time, and captures the growth and evolution of PEJU across its prominent 40-year history. Slated to open this summer, the immersive timeline will cover PEJU from its inception in 1983 through to present day operations and beyond.
PEJU guests will enjoy a host of new activities, promotions, and collections throughout 2023. For the first time, PEJU Winemaker Sara Fowler will host an intimate Barrel EXP tasting event to share her experimental process and winemaking philosophy, accented by professional cooper demonstrations. PEJU Chef Nicolas Montañez will also prepare a coursed wine and food pairing that explores how cooking with wood can take flavors to new dimensions.
In a new year-long program, PEJU will release a special library Reserve wine each month to commemorate its 40-year milestone. Club PEJU will also be heading out on the road, with member-only events hosted by Lisa Peju and Sara Fowler similar to the one we attended in Dallas.