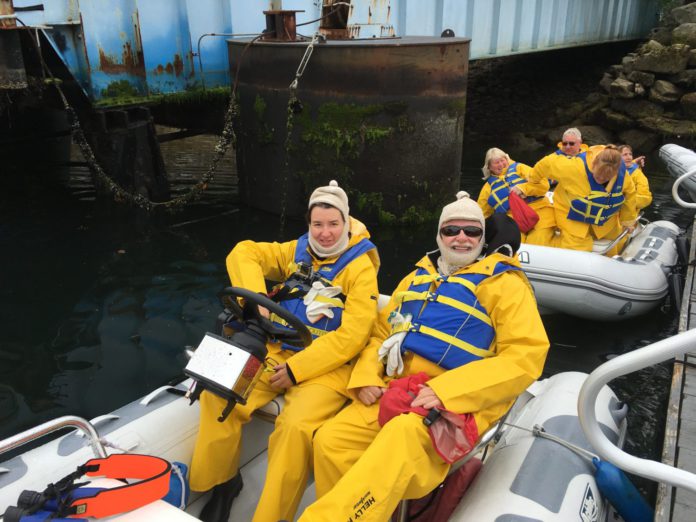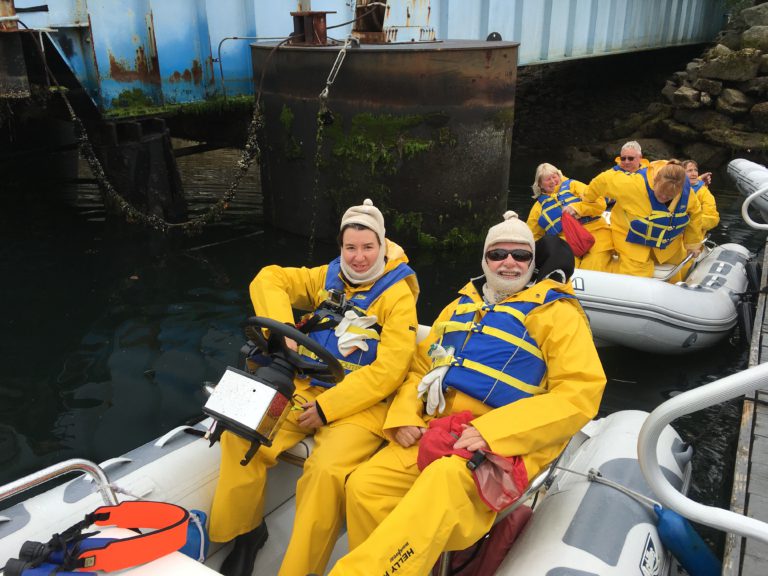 Summertime Excursions In Alaska
My first trip to Alaska was in May of 2013. I found the vistas and the atmosphere of the entire trip completely invigorating. Activities on the Norwegian Pearl and the many shore excursions offered kept me busy the entire time. But there was still so much to see and do, I knew I had to return for more Alaskan adventures.
With the addition of an avid photographer, talented writer and digital expert to Focus Daily News, I was ready to explore more of the Land of the Midnight Sun.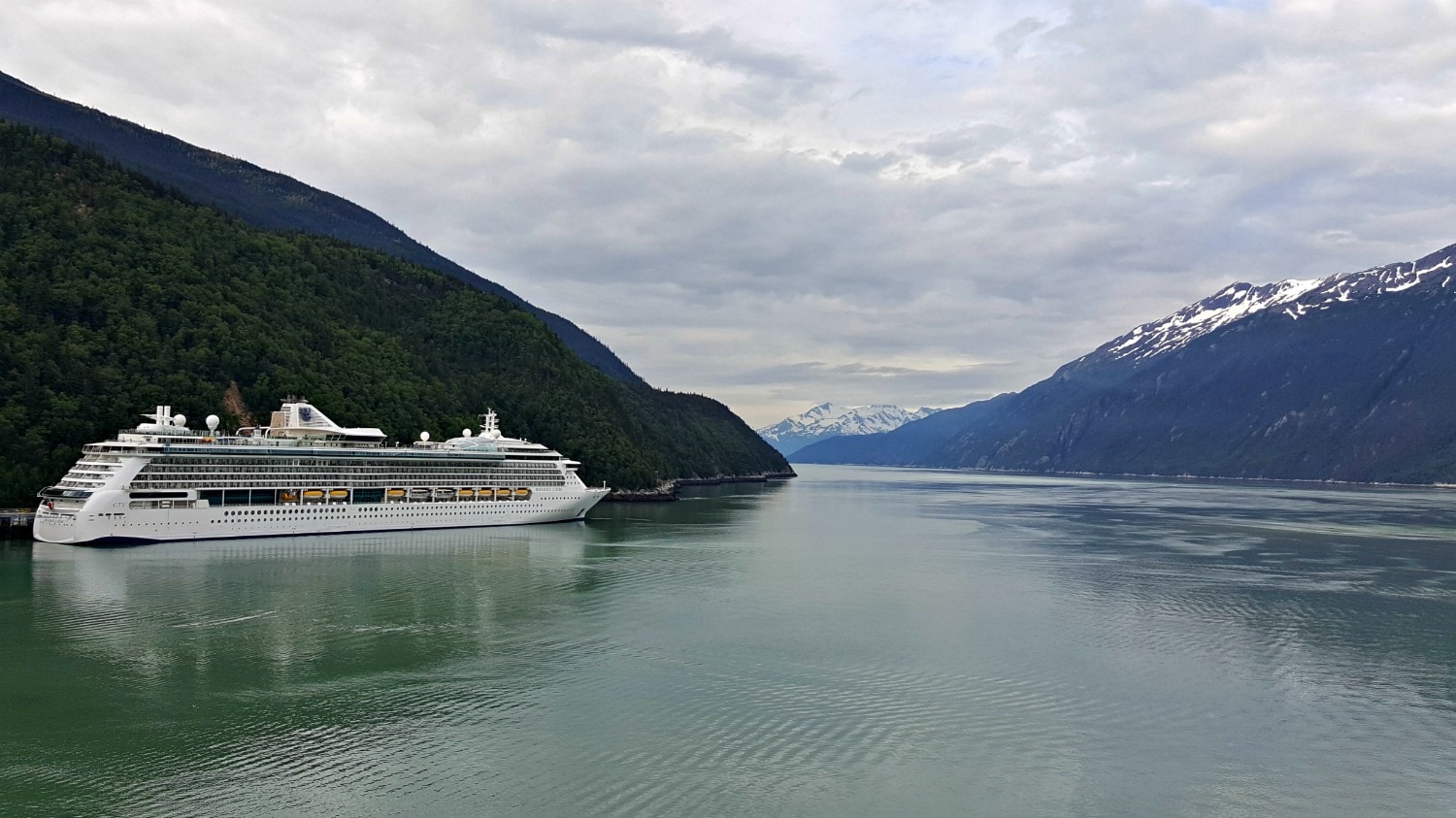 From Seattle to Skagway, NCL Alaskan Adventures
NCL provided an opportunity to head "North to Alaska" one more time on its renovated Norwegian Jewell this past June. Kristin Barclay, the aforementioned addition to Focus' staff, agreed she would make herself available for the trip so long as family obligations concerning her children could be satisfactorily arranged. Fate smiled on her and Focus as the trip was scheduled.
On June 18, we departed Seattle on board the NCL Jewel. Our expeditions would include a Zodiac adventure along Ketchikan's coast, a whale watching expedition, and a Jeep trek into the Klondike. Of course along the way, we'd enjoy a lot of great food and entertainment on the ship, giving us time to recover from our calorie burning adventures.
Whale Thar You Go!
NCL promised we would see a lot of whales and other sea life on a special trip through the Stephens Passage on a small glass-windowed boat with open areas at the front and rear for photo opportunities. Promises fulfilled! We encountered dozens of whales on our excursion, "Mendenhall Glacier and Whale Watching Photo Safari."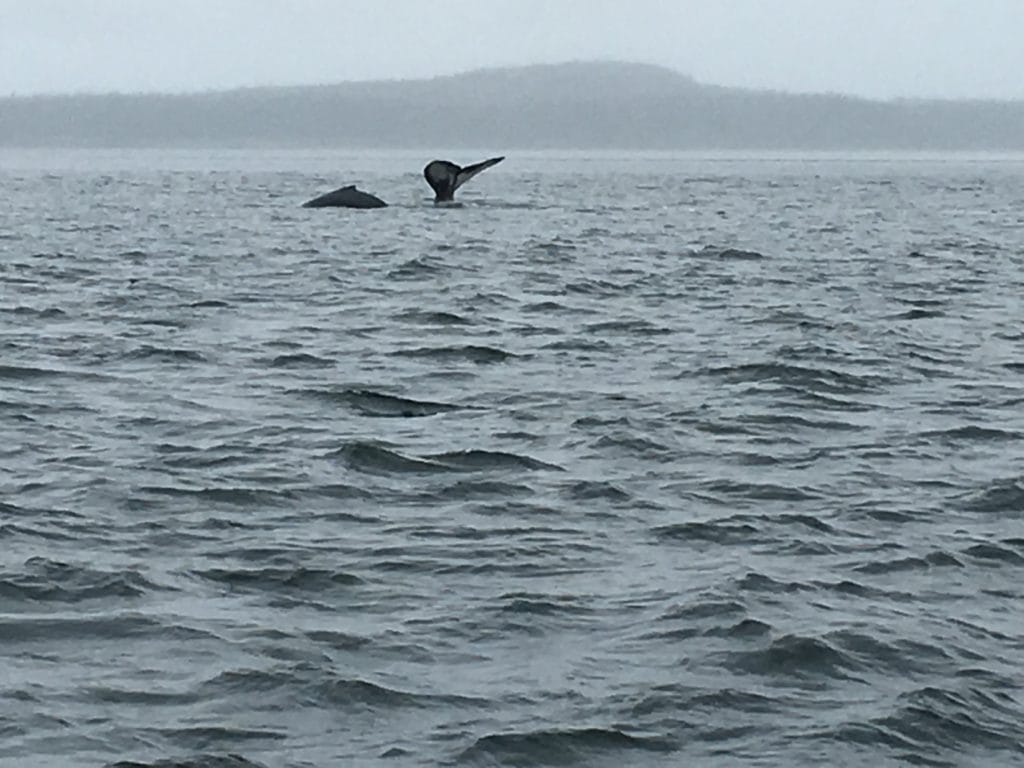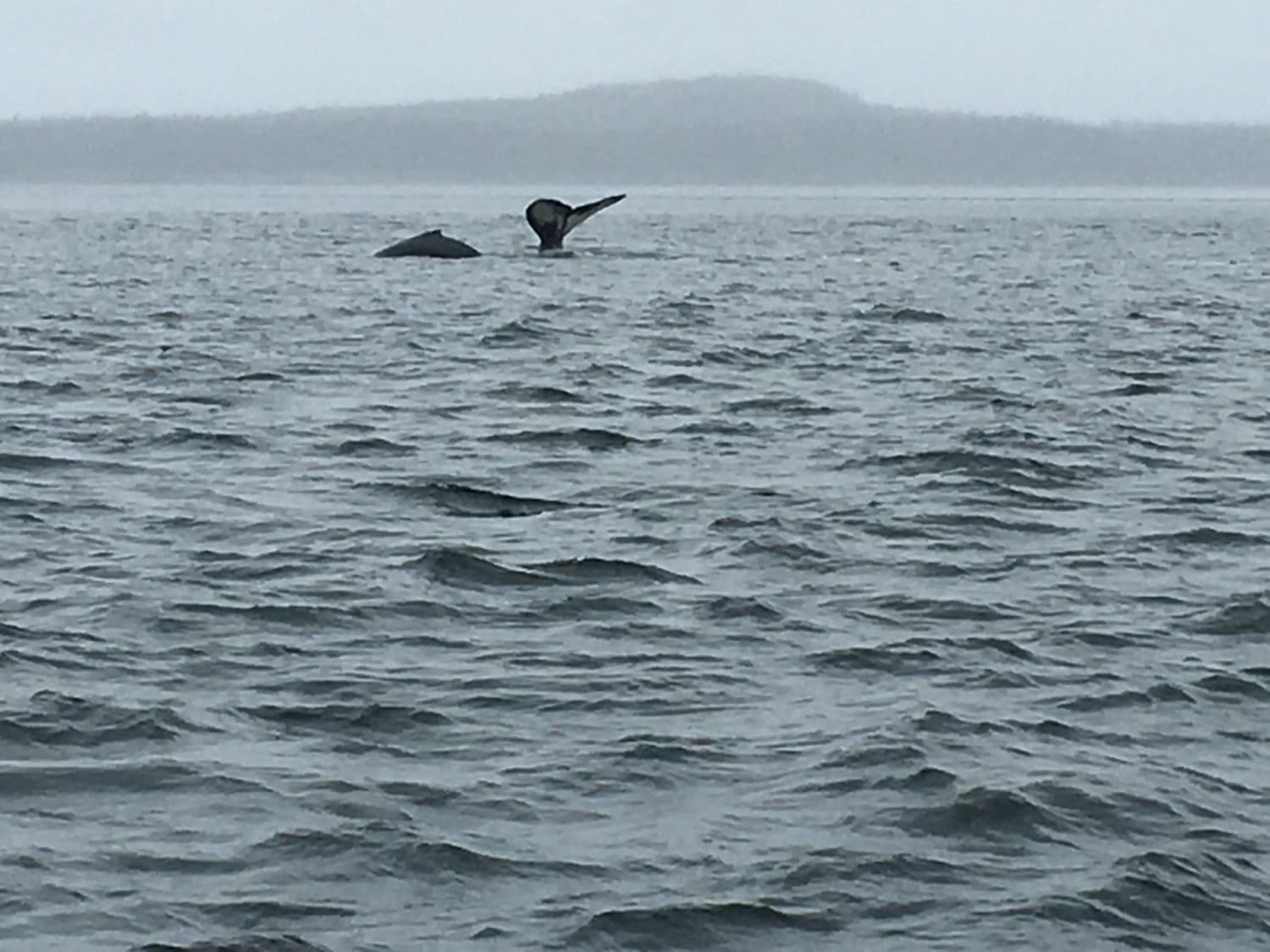 Not only did we get to see dozens of whales, but sea lions, otters, seals, and other sea life on our half day cruising through the passage. The remainder of the day we hiked through a rain-forest and witnessed how time shaped the topography in the forming of the Mendenhall Glacier.
Small Boats Equal Big Adventures
I had never seen large sea-life "up close and personal" before. Who knew I was about to experience an exciting adventure on the coast in a small zodiac? This fun and intimate expedition (only 6 total in our group) booked with Shorex was my favorite expedition. On June 20, Kristin and I cruised the coastline in a two-person inflated Zodiac from Ketchikan, Alaska.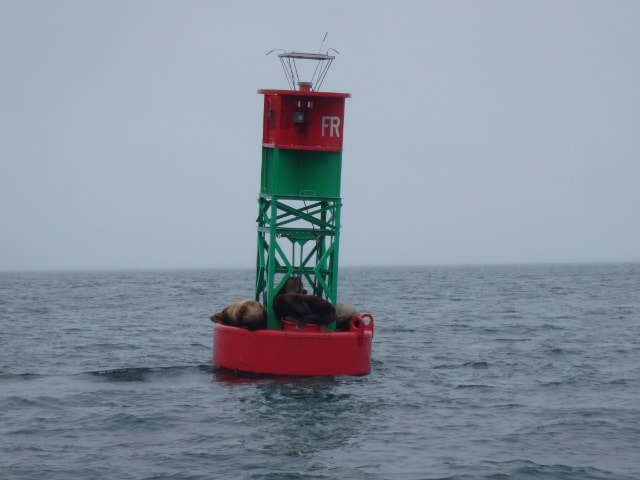 I sat in front of our small "pontoon", bundled up, hoping I wouldn't fall out and be devoured by one of the large whales we had seen in the seas of Juneau earlier. Fortunately, Kristin was an expert driver and kept us both safe as we zoomed across the water. During frequent stops near the shorelines we learned about other types of sea life that were abundant in the area. We even saw numerous bald eagles and their nests. Our guide tossed out a fish, and we had a "close encounter" with one lucky bird.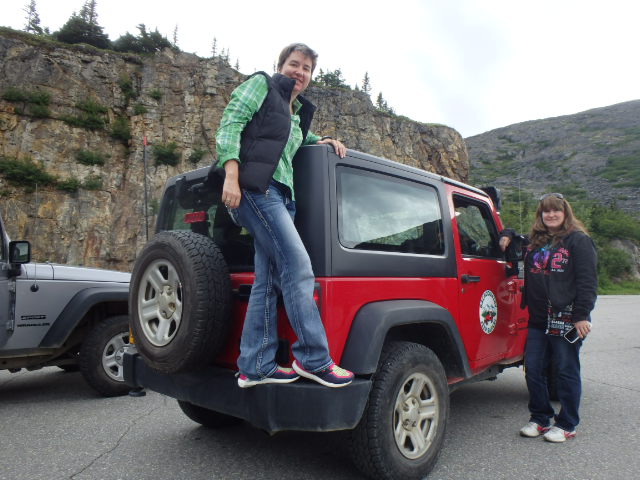 Off-Road Adventures In A Jeep
Alaskan adventures must include a trip into the Klondike in the only type of vehicles specifically made to master such off-road adventures, a Jeep. During our stop at Skagway, we spent nearly the entire day driving deep into the Klondike in a four-person Jeep.
Deep canyon walls provided a constant threat with narrow roads. We worried about others in our Jeep caravan who did not have the off-road driving expertise of David Hanson and Kristin. Both carefully negotiated their way along trails that no vehicle other than a Jeep would dare tackle.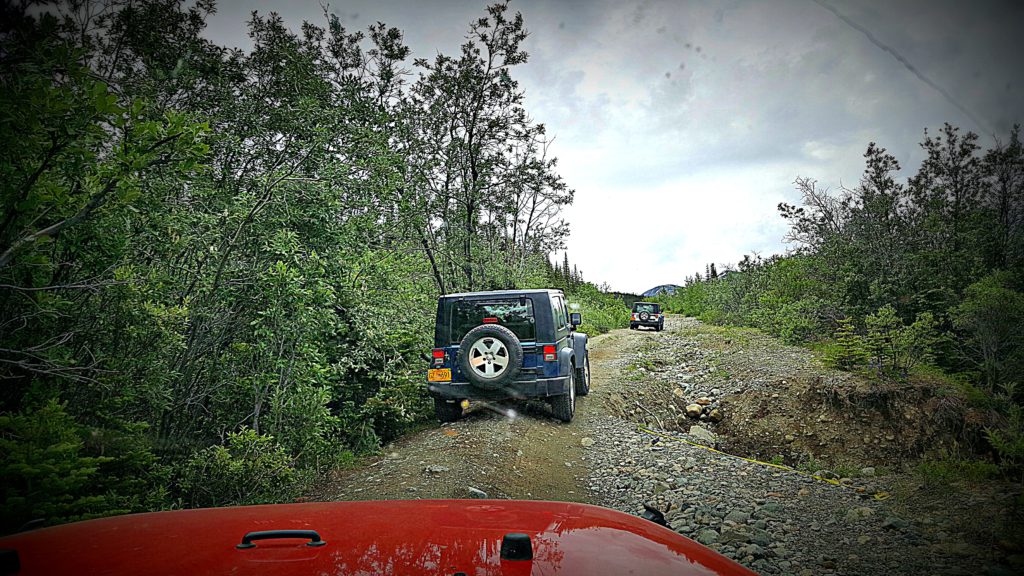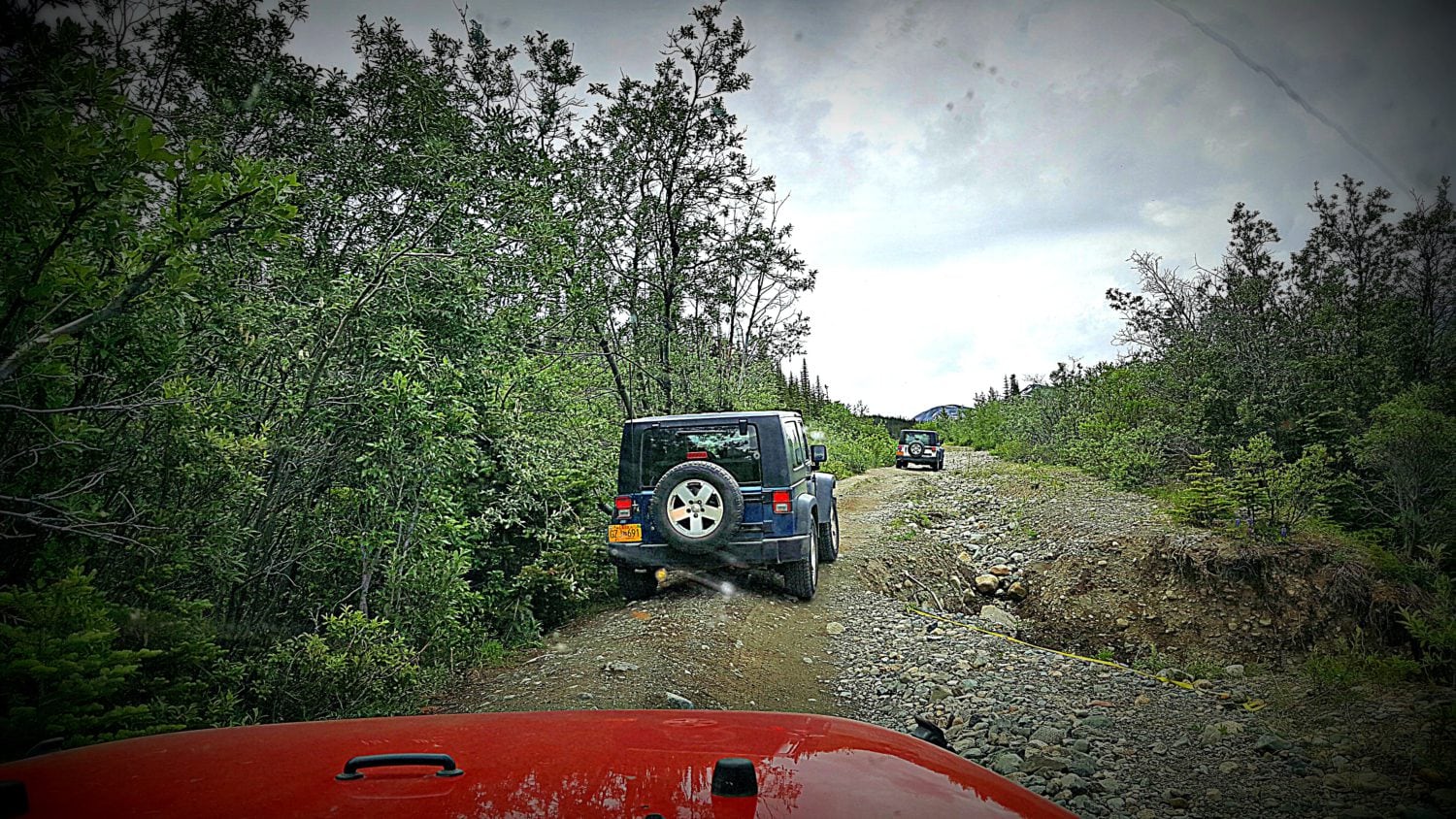 Once back safely on-board the NCL Jewel, we had many opportunities to enjoy Cagney's Steak House, Teppanyaki, LaCucina and many other fine offerings aboard. And in between meals, we explored the ships Shopping Center at sea.
Will there be a third expedition with more Alaskan adventures? That is very likely – Especially since Norwegian just announced another new mega-ship, the Norwegian Bliss will be taking over their Alaskan cruises in 2018. It will be hard to wait that long!