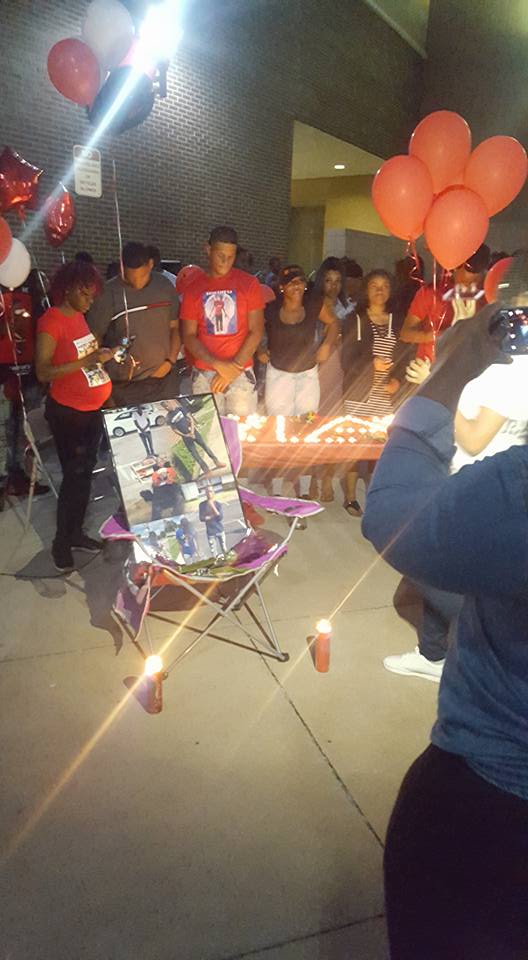 LANCASTER—After two weeks, the Lancaster Police Department  released the name of the driver who died earlier this month after a police chase. Police were in pursuit after reports of a stolen vehicle and an aggravated robbery.
LaMarcus Washington, 17, was killed when he lost control of the car he was driving. According to reports, the Honda Civic struck a guard rail on Interstate 35 at a high rate of speed.
Lancaster Police responded to the call after Washington; Desmond Carter, 18, and Jamal Carson,19, were involved in an aggravated robbery in Duncanville around the same time in which the Honda Civic was stolen.
A low jack hit within city limits alerted police a little less than eight minutes after the Civic was stolen. Police had also been warned the occupants of the vehicle were armed and dangerous.
Lancaster Police were quickly able to identify the stolen Honda Civic and attempted to stop the vehicle as it was travelling northbound on Interstate 35 East.
During the chase with Lancaster patrol officers, Washington attempted to take the exit ramp off Interstate 35 onto Interstate 20 East at a high rate of speed.
Ongoing Investigations in Lancaster and Duncanville
Carter was seriously injured and transported to a local hospital after the accident. Carson suffered only minor injuries.
The driver's name wasn't released immediately after the accident due to pending notification to the family.
The Duncanville Police Department is still investigating the Aggravated Robbery and car theft. The case is considered an active investigation.
While police were advised the suspects were armed and dangerous, the police report failed to mention if weapons were recovered from the scene of the accident.
Details are still being released as the investigation unravels. It is unknown if Washington died on impact, or if he succumbed to his injures after being transported to a local hospital.