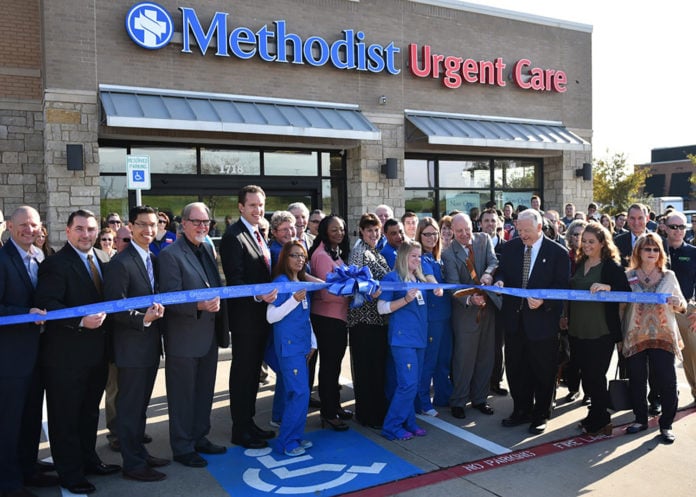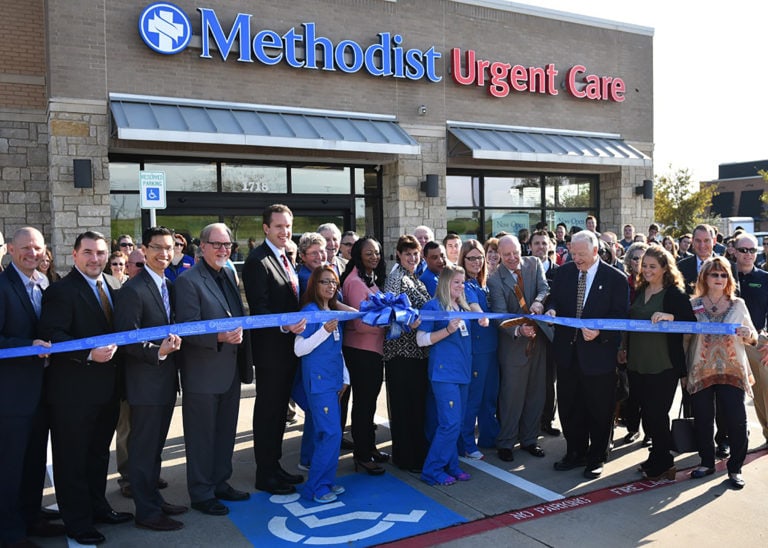 Methodist Health Opens Mansfield Location To Serve 'Urgent' Needs
MANSFIELD—Recognizing the differences between 'emergency' and 'urgent' care can be confusing. Both imply a medical need that needs to be addressed quickly.
Urgent care clinics fill a vital gap when you're sick or injured, and your regular doctor is not available.
For this reason health officials continue to see a demand for urgent care centers throughout North Texas.
This week Methodist Health System opened its fourth Methodist Urgent Care Center at 1718 Highway 287 Frontage Road, Suite 100.
However, there are distinct differences between hospital emergency rooms and traditional urgent care centers, including the level of care that can be provided at each.
Urgent care centers are a great resource if your symptoms come on gradually or you already know the diagnosis. For example, you have repeat urinary tract infections, or you recognize when your child has come down with an ear infection a trip to the emergency room is not necessary.
The Methodist Urgent Care Center medical staff is led by Mansfield resident and board certified family medicine physician Laura Rizzo, MD. The urgent care center offers a wide range of healthcare and occupational medicine services to individuals suffering from non-life threatening injuries and illnesses.
The facility is open 365 days a year, Monday through Friday 8 a.m. to 8 p.m. and Saturday and Sunday from 9 a.m. to 7 p.m. No appointments are necessary. Urgent Care co-pays (usually $25-$75) are typically substantially less than those charged by freestanding emergency departments.
Things To Know Before You Go
Whether you're going to an urgent care clinic, the ER or your primary care physician's office, it's a good idea to bring a list of all the medications you take, including over-the-counter medicine, vitamins and supplements. This list should include how much of each medication you take as well as how often you take it.
Also keep with you a list of any allergies (including medication allergies) and any medical procedures or surgeries you've had. When listing procedures and surgeries, note the dates and the names of the physicians who treated you.
Methodist Urgent Care accepts all major insurance plans including Medicare, UnitedHealthcare, and Blue Cross Blue Shield. Doctors are able to treat a number of maladies including broken bones, respiratory illnesses, animal/insect bites and more.
Services include:
•Lacerations and wounds: dressings, stitches, staples or Dermabond (skin glue).
•Sprains, strains and fractures (including onsite digital X-rays).
•Diagnostic capabilities: electrocardiogram (EKG), CLIA-certified lab capabilities including rapid flu, rapid strep and pregnancy tests.
•School and sports physicals and flu vaccinations.