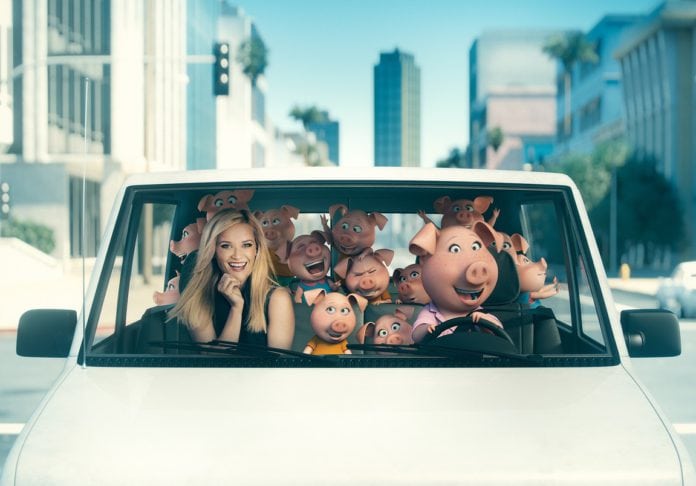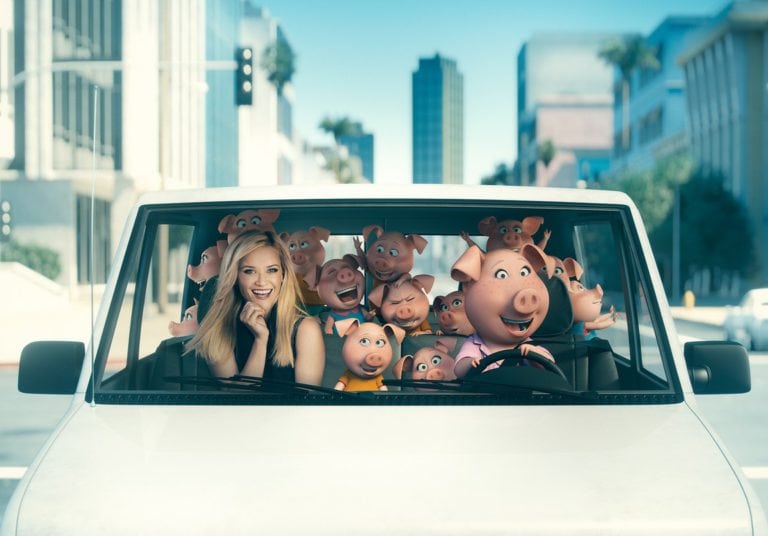 Illumination Entertainment, Universal Pictures and AMC Theatres have a Thanksgiving surprise for families. Sing Saturday will bring an early look at their new animated feature "Sing" (which opens Dec. 21) for free early screenings at selected AMC venues Nov. 26.
"Sing" features the voices of Matthew McConaughey and Reese Witherspoon along with Seth MacFarlane, Scarlett Johansson, John C. Reilly, Taron Egerton and Tori Kelly.
Tickets for "Sing Saturday" are free, available on a first-come, first-served basis to the first 200 moviegoers in line at participating AMC Theatres on November 26 at 10 a.m. local time. All participants must be in line to receive a ticket for the screening. North Texas venues offering the free screenings are AMC Irving, AMC NorthPark, AMC Firewheel in Garland, AMC 30 in Mesquite, AMC Frisco and AMC Grapevine.
"We are so proud that 'Sing Saturday' marks the biggest advance-screening program in the history of Universal Pictures and are honored to join AMC as we kick off the holiday season with Illumination's gift for moviegoers of every generation," said Nick Carpou, President of Distribution, Universal.
"For the past several years, Sing has been a labor of love for everyone at Illumination, as well as the tireless performers who have poured their hearts into this movie," said Chris Meledandri, Founder and CEO of Illumination. "We know audiences of all ages will embrace the heart and the humor of this extraordinary film and can't wait for movie lovers to experience Sing over Thanksgiving weekend, throughout the holiday season and beyond."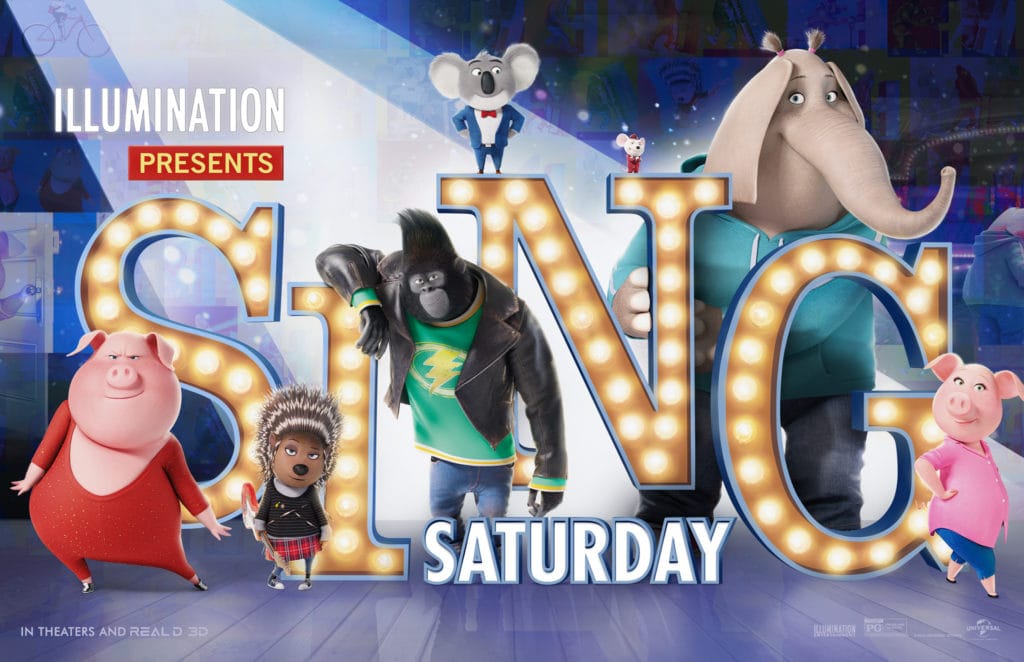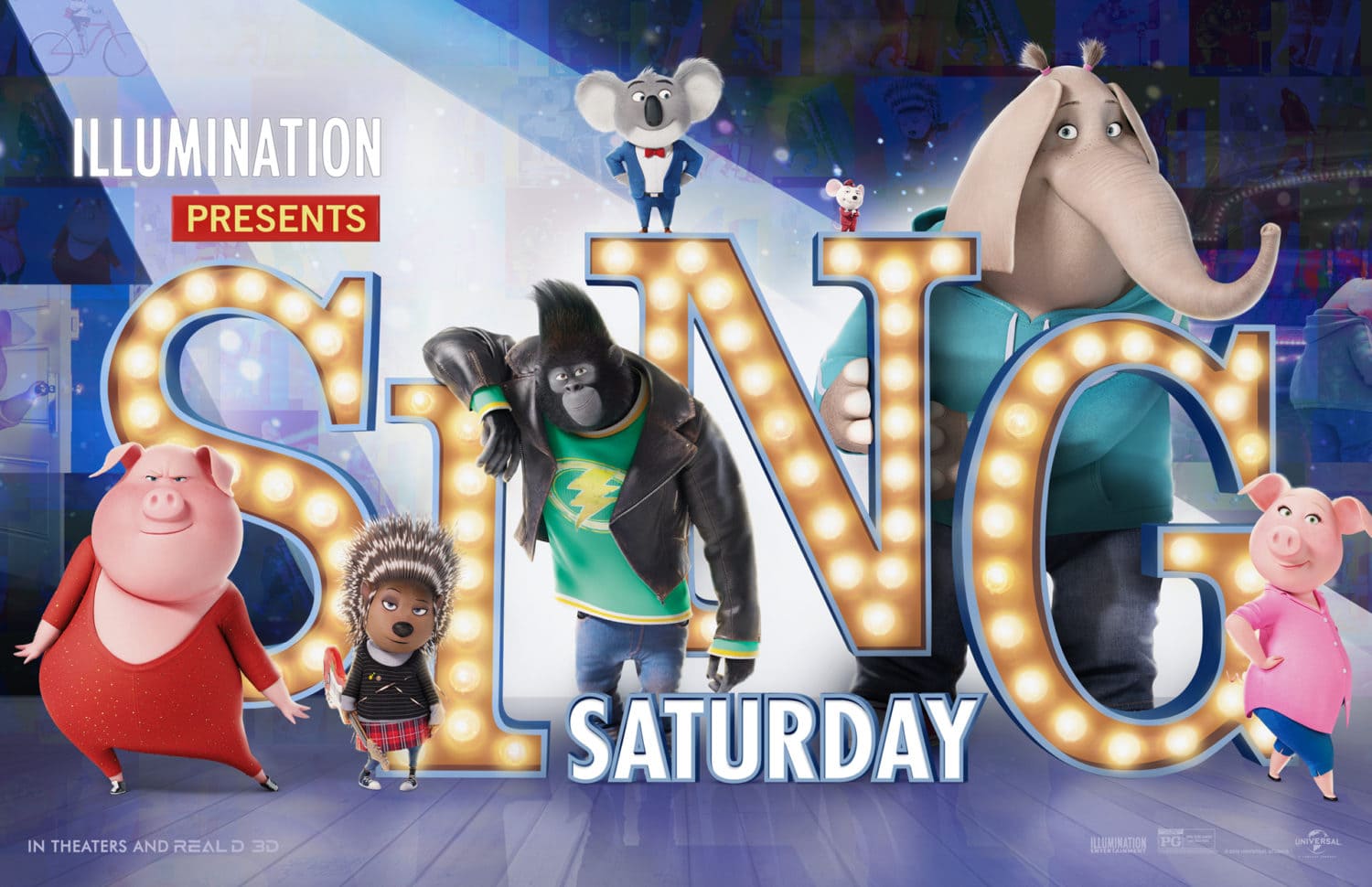 "For AMC movie-loving audiences of all ages who have cooked through Thanksgiving Thursday and shopped through Black Friday, AMC is thrilled to offer a holiday-entertainment treat with Sing Saturday," said Elizabeth Frank, EVP and Chief Content and Programming Officer, AMC Theatres.
Set in a world like ours but entirely inhabited by animals, Sing stars Buster Moon (McConaughey), a dapper koala who presides over a once-grand theater that has fallen on hard times. Buster is an eternal—some might even say delusional—optimist who loves his theater above all and will do anything to preserve it. Now faced with the crumbling of his life's ambition, he has one final chance to restore his fading jewel to its former glory by producing the world's greatest singing competition.
Five lead contestants emerge: Mike (MacFarlane), a mouse who croons as smoothly as he cons; Meena (Kelly), a timid teenage elephant with an enormous case of stage fright; Rosita (Witherspoon), an overtaxed mother run ragged tending a litter of 25 piglets; Johnny (Egerton), a young gangster gorilla looking to break free of his family's felonies; and Ash (Johansson), a punk-rock porcupine struggling to shed her arrogant boyfriend and go solo.
Each arrives under Buster's marquee believing that this is their shot to change the course of their life. As Buster coaches each contestant closer to the grand finale, he starts to learn that maybe the theater isn't the only thing that is in need of saving.
Featuring more than 65 hit songs, Sing is produced by Meledandri and his longtime collaborator Janet Healy.