Meet Dr. Snow, Finalist For Cedar Hill ISD Superintendent
A longtime educator with a passion for Title I schools, Billy Snow, Ed.D. has been named the lone finalist for Cedar Hill ISD Superintendent. A special Dec. 30 meeting of the board of trustees named Snow as sole finalist for the position, vacant since Superintendent Orlando Riddick left to take Midland's top job last July.
Dr. Larry Watson had served as interim superintendent since June, while the board searched for a new superintendent. After a state-mandated waiting period of 21 days, Snow is expected to sign a contract and assume his duties Jan. 22.
A Leader With Experience
Snow comes to the district from Dallas ISD, where he had recently been named Chief of Transformation and Innovation. He held a similar position at Caddo Parish Public Schools in Louisiana, where he led underperforming schools to double-digit gains in achievement and graduation rates.
Dr. Snow says, "My whole journey has been on purpose. As the son of a single parent mom, who was my hero and inspired me to do my best, I was first in the family to graduate from college. I have received encouragement from so many people along the way."
After graduating from East Texas State University, Snow was hired to teach third grade students in Mesquite. In his first year of teaching, he was awarded Sallie Mae Teacher of the Year, a national competition that recognizes one teacher from each state, for Mesquite ISD.
As a principal in Corsicana, Dr. Snow led a Title I campus, with large numbers of students from low-income families. His team increased academic performance, earning the state's highest ranking at that time. In 2008 he won the H-E-B Excellence in Education Award, Elementary Principal of the Year in Texas. In 2011 he was a National Distinguished Principal finalist.
At Mansfield ISD, Dr. Snow was promoted from principal to area superintendent. He led 12 Title I campuses while also coaching and supervising school leaders and leading district initiatives.
Dr. Snow was selected as one of 25 educational leaders from across the country to be a part of the Leverage Leadership Institute in 2015. He has served as a motivational speaker and consultant to other school districts and education organizations nationwide.
Cedar Hill ISD Offered Job Opportunity
When asked what led him to come to Cedar Hill ISD, Dr. Snow says, "I had been looking forward to working with DISD Superintendent Michael Hinojosa and his team, and doing innovation work. That had allowed me to move back to North Texas so I could be close to my mom; she lives in Mesquite and had been very sick. Thankfully she's much better now."
"Then, when I was a speaker for CHISD Convocation last summer, I felt the immense pride, spirit and unity of the district. When I learned there was a superintendent opening, I prayed about it and gave it careful consideration before deciding to apply for the position. I believe this is where I am being called to work."
"This work is my calling and my mission," Dr Snow said. "I have a passion for Title I schools, empowering teachers, staff and leaders, and engaging parents and the community; that's what drives me."
Cedar Hill ISD Challenges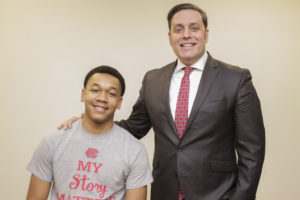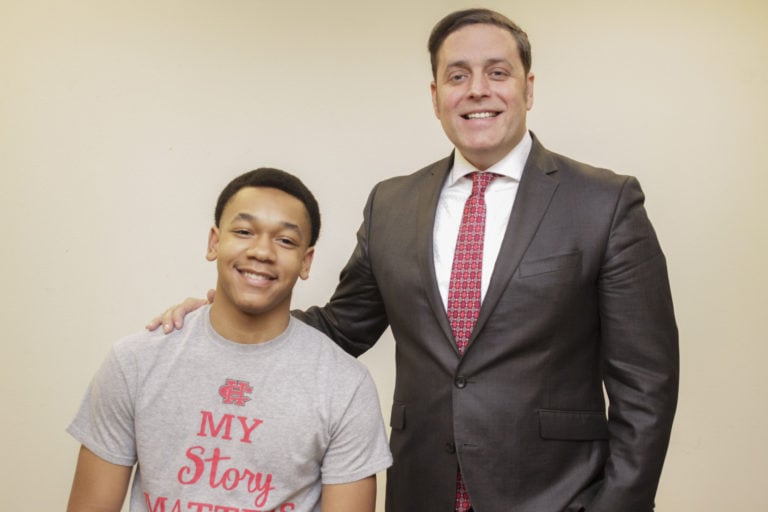 Dr. Snow said his first big challenge after taking over as Cedar Hill's Superintendent will be trying to resolve the problems created by dissolution of Dallas County Schools. DCS had handled transportation needs and also supplied additional personnel such as crossing guards and security officers for a number of school districts, including Cedar Hill. He said a meeting is being scheduled with Kelly Spencer, Dr. Watson, and superintendents of neighboring school districts like DeSoto and Lancaster to discuss the situation. In addition, he said listening and engaging stakeholders is on his agenda.
"Great things are in the works at Cedar Hill," Dr. Snow said, "with programs like the Collegiate Academy and the Gear-Up challenge for middle school students. I'm looking forward to helping take them to the next level, and seeing the community continue to come together and be engaged in our schools. All kids need us to fight for them."
Dr. Snow is married to a fellow educator and they have three children. His family will remain in Shreveport LA until his 17-year-old daughter graduates from high school in May. He also has a 22-year-old son in Austin, and a 15-year-old daughter who will be a student at Cedar Hill following the family's relocation here.