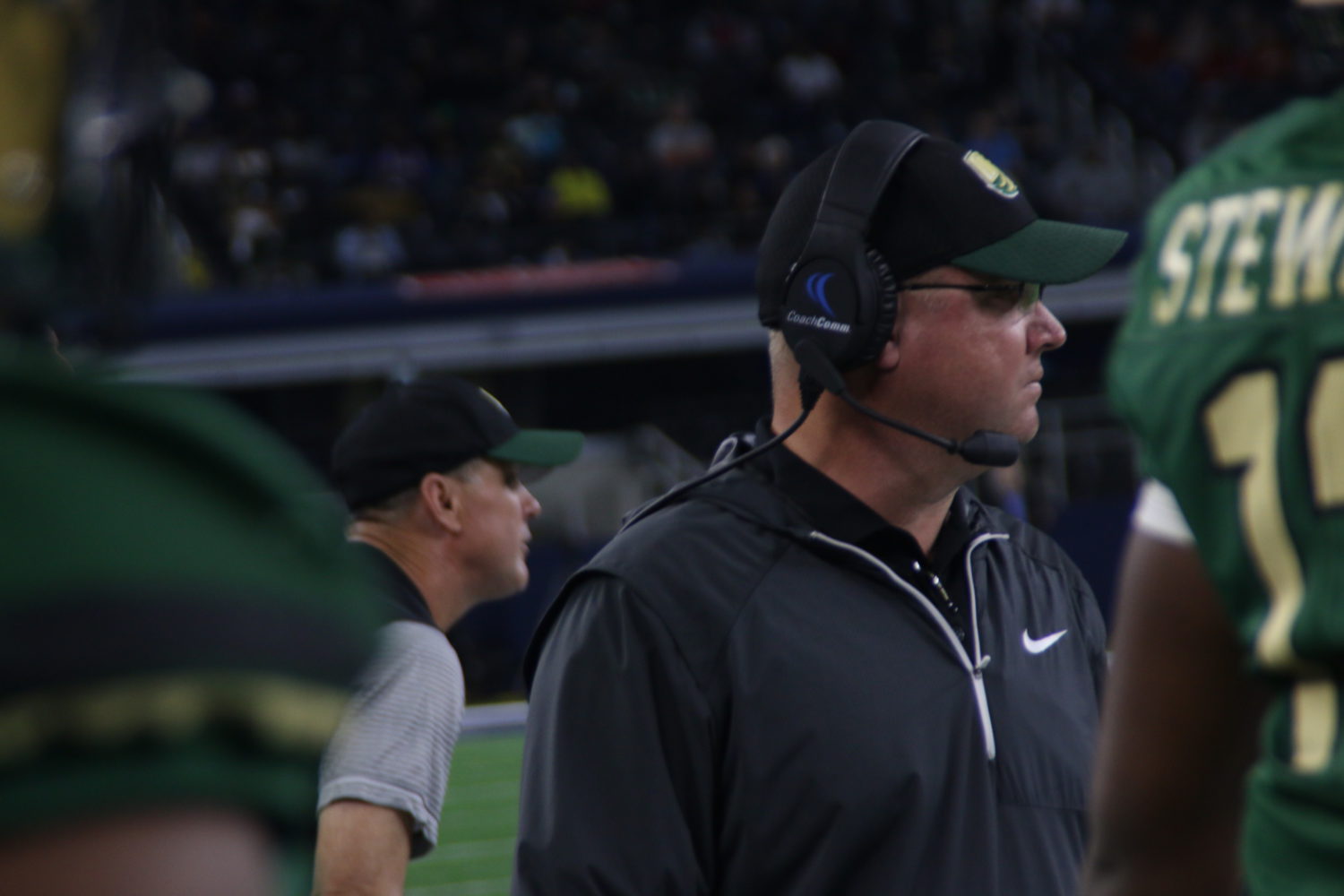 Three and Out For Desoto Football Coach Todd Peterman
DESOTO—After three seasons and a 32-8 record, Todd Peterman is stepping down as Head Coach of the DeSoto Eagles.
Early Thursday afternoon Peterman met with DeSoto ISD Superintendent Dr. David Harris and delivered his letter of resignation.
Following Peterman's decision to step down, DeSoto ISD Superintendent Dr. David C. Harris expressed his thanks and gratitude to Peterman for his service to students and student-athletes in DeSoto ISD during his tenure in the district.
"I would like to thank Superintendent David Harris, Associate Superintendent Gabrielle Lemonier, Athletic Director Larry Davis, Mayor Curtistene S. McCowan, the community of DeSoto, my football staff, the parents and athletes for the support and opportunities you have given me," the letter read.
Peterman has been with the district for over 9 years. In that time he served as assistant coach, and mathematics teacher. Peterman has been Head Coach and Assistant Athletic Director for the last three years.
His resignation is effective at the end of his current contract, which is June 30, 2018.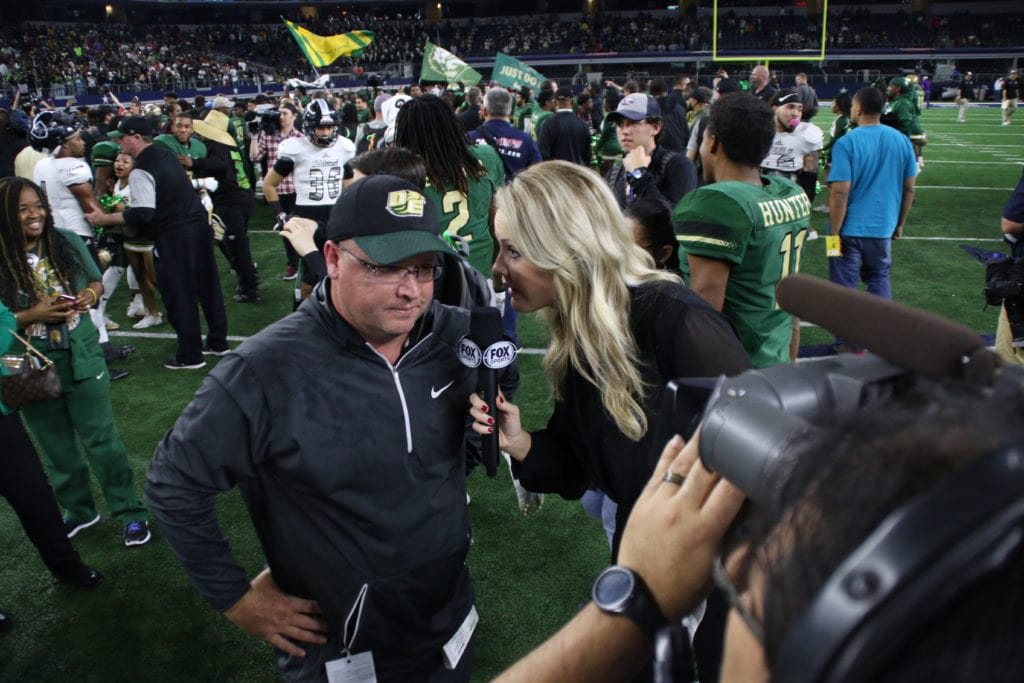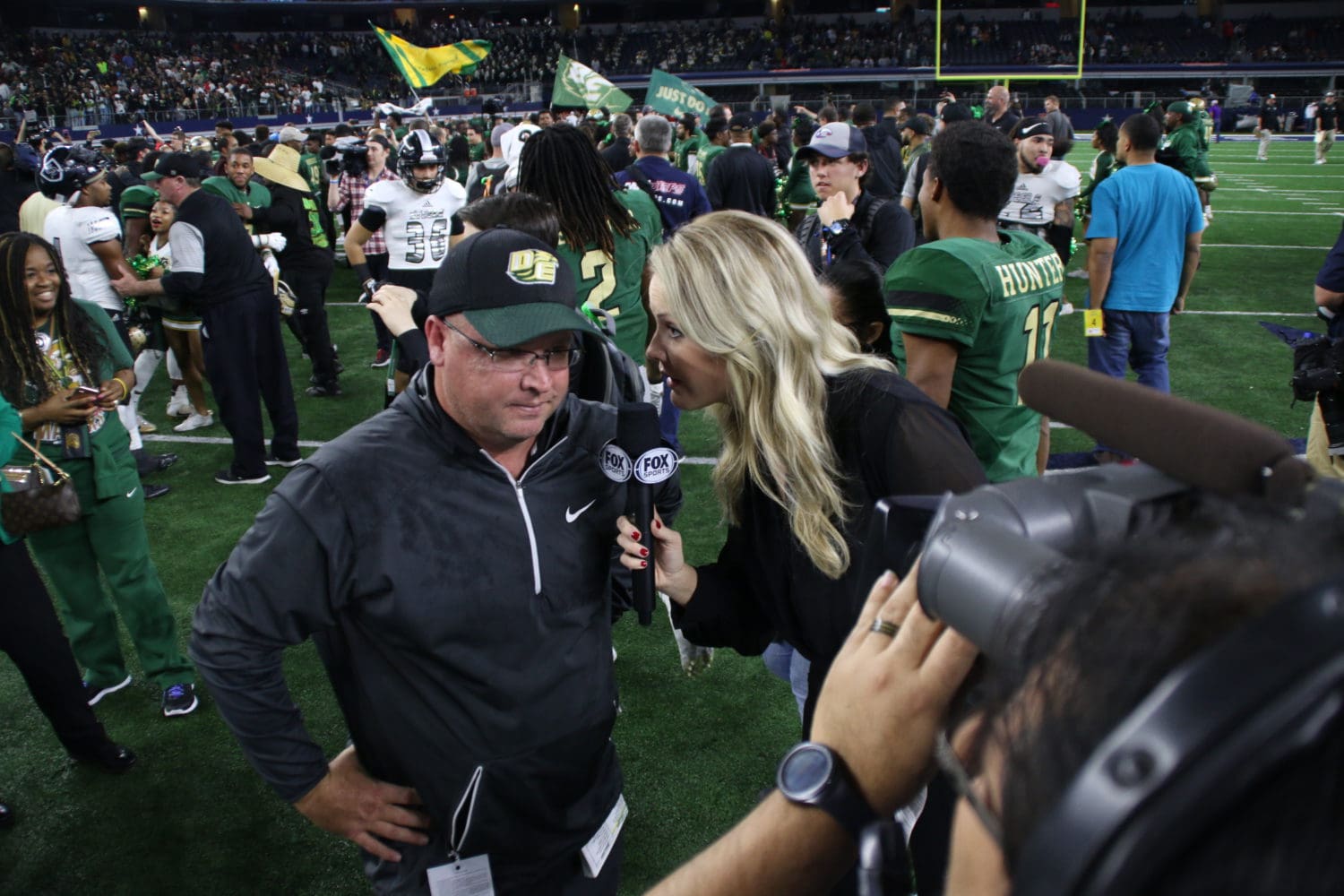 Championship Coaching
Peterman rose to fame during his second season as head coach, when he lead the 2016 Varsity Eagles to their first state football title in school history. In front of 40,000 screaming fans the DeSoto Eagles pulled pass Cibolo Steele 38-29 at AT&T Stadium.
After taking home the 6A-Division II State Football Championship not only solidified the DeSoto Eagles ball club as a powerhouse. The title catapulted the district and city into the national media spotlight.
Quelling Controversy Rumors
After the initial news broke several fans and pundits alike immediately dredged up the recent allegations of wrongdoings by Coach Peterman.
In April 2017 DeSoto ISD Trustees debated terminating Peterman's contract in closed session meetings. Publicly rumors of racism and impropriety were rampant for almost a month.
"Let me be clear – no decisions that we make are ever motivated by race. That is not the way we do business in DeSoto. Never has been and never will be. And for anyone to suggest otherwise is disgusting and unacceptable," said School Board President Carl Sherman, Jr. "Our board is extremely diverse and we've considered deliberations regarding all administrative positions as a team."
In the end, the allegations were discovered to be unfounded and Peterman remained to serve his third season as head coach.
Peterman was not terminated or asked to step down. Furthermore, district officials affirm that Peterman remains in good standing with DeSoto ISD.
While unavailable for comment at press time, Peterman indicated in his letter that he would be pursuing other coaching opportunities.