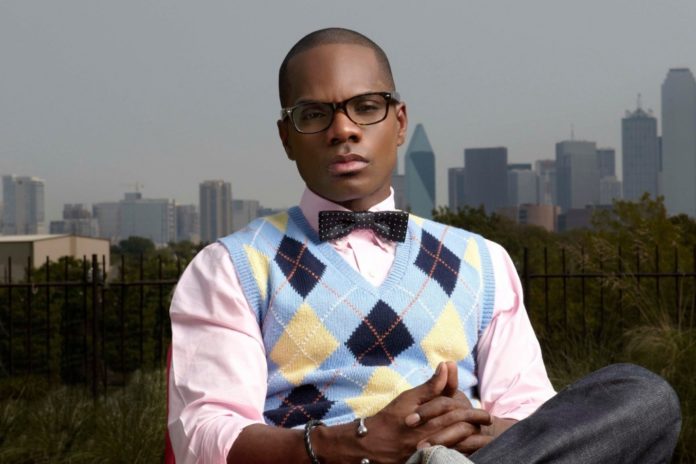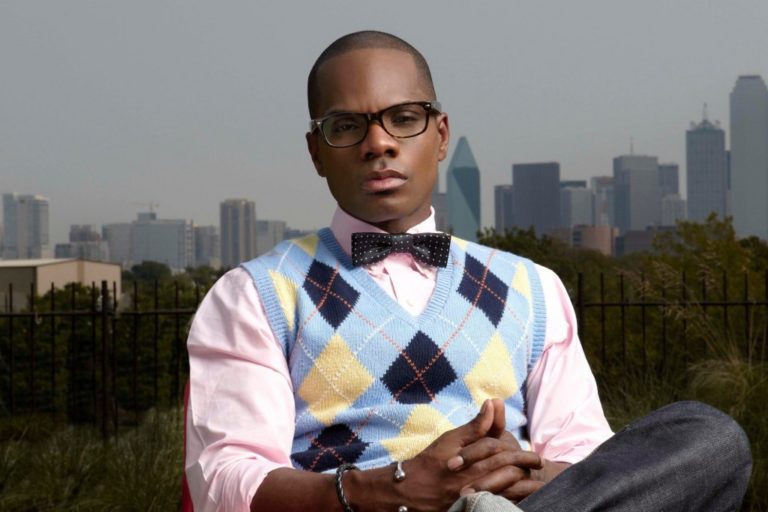 Gospel Artist Kirk Franklin Headlines Leadership Seminar
DESOTO—The 4th annual DeSoto ISD Male Leadership Symposium will be held on Saturday, April 21 at DeSoto High School. Over 700 young men are expected to attend this amazing event.
Speakers include Gospel Artist Kirk Franklin, CBS Survivor castaway Wendell Holland, GQ The Style Guy Mark Anthony Green, speed painter D. Westry, and an athletic panel featuring DeSoto Alum and former NFL player Patrick Crayton, former NBA player Stephen Howard, Rhodes Scholar and football player Caylin Moore, and more.
The event, founded by Board Trustee Aubrey C. Hooper, provides a day of exposure to career fields, networking with professionals, development of leadership skills and lessons learned by others.
This year will also include a special pre-symposium session on Title IX by a collegiate compliance officer. Plus, the announcement of the DeSoto ISD Young Men of the Year Awards for Intellect, Leadership, Style, Athleticism, Creativity, and perseverance, plus middle school Rising Stars.
Speakers List
Keynote – Kirk Franklin, National Gospel Artist. He's known as an incomparable artist, speaker, a New York Times best-selling author, businessman and humanitarian. After more than 20 years as the top selling artist of inspirational music, multiple Grammy award winner, Kirk Franklin, shows no signs of slowing down. In 1993, Kirk revolutionized Gospel Music and bridged the gap between the faith community and mainstream Urban Music culture.
Speaker – Mark Anthony Green, GQ The Style Guy Editor. Green is the poster boy for fashion journalism's new wave of blending social media and fashion into the culture. He has been The Style Guy since 2015.
Speaker – Wendell Holland. After earning his law degree, Holland began designing and creating his own line of custom furniture. Later he pursued his dream of being on Survivor as a castaway on the current season, Ghost Island.
Guest Speaker – Ryan Bowman. Ryan Bowman currently serves as the Title IX Investigator/ Prevention Coordinator at Abilene Christian University. His role includes cultural sensitivity, conflict management, and sexual harassment training.
Athletic Panel. Patrick Crayton – DeSoto alum, former NFL Cowboys, Chargers
Caylin Moore – TCU Football, Rhodes Scholar at Oxford
Stephen Howard – former NBA, ESPN Analyst, UNTDtv
Dennis 'Coach D' Connor – The Den Sports Performance, trainer
Darrell Devaul – PoweringU, agent, athlete social media
Emcee – Tim Jackson. Realtor and author of The Real Dope, Tim Jackson also founded a male mentoring program to empower youth to be productive citizens.
Online Registration Extended To April 16
DeSoto ISD will host the annual Male Leadership Symposium for young men in grades 6-12 on Saturday, April 21 from 8 a.m. to 2 p.m. Business professionals and field experts will be leading industry-specific workshops for the student participants. The event will provide relevant conversations for participants that will ensure success academically, professionally and socially through development in the areas of: STEM, Business, Law/Government and Public Service, Arts & Entertainment.
The Male Leadership Symposium is the premier leadership development program in the DFW Metroplex for young men. It is an extraordinary event designed to empower, energize, and educate one of the world's greatest assets, minority males, which sometimes squandered because of real, involuntary, and sometimes self-imposed barriers.
"We bring in top names as well as local industry professionals to speak with our students and relate to them through a platform to help young men of color to reach their full potential," said Board Trustee Aubrey C. Hooper, one of the founding members. "We believe our young men deserve exposure to what courageous leadership looks like in every aspect of their lives – from school and work to everyday activities, teams, and home life."
With an emphasis on courageous leadership, attendees will enjoy powerful speakers and informative workshops. We have presenters in career fields across the four areas of focus. Change is possible, and our young men can learn at a higher level if we support and create a framework for If I Ruled the World: Globalizing Opportunities.
The goal is to encourage and support our young men as they pursue their dreams through attaining a degree from a college or a trade school, contributing to society and learning how to go through life earning respect by respecting themselves first.