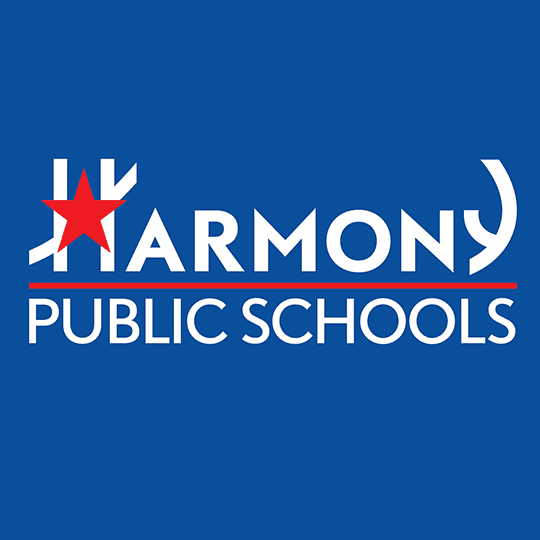 [TEXAS] – Harmony Public Schools, the largest STEM-focused charter public school network in Texas, opened applications for free enrollment for the 2024-25 school year on Wednesday, Nov. 1.
Harmony offers a free public education with special emphasis on project-based STEM Learning, College Prep, Career Readiness, and Character Education to PreK-12 students at 60 campuses statewide. U.S. News & World Report named 23 Harmony Public Schools campuses to its prestigious list of Best High Schools in America. Harmony's rankings were the most of any public charter school system in Texas. The 42,000-student school system was also the third most-awarded school system of any kind in the Lone Star State.
Families new to Harmony can apply for enrollment at HarmonyTX.org/Apply or at their nearest Harmony campus. (To find a school near you, visit HarmonyTX.org/Schools)
Any Harmony campus that receives more applications than there are seats available will randomize all applications and select students via blind lottery. Each campus will set a date for their lottery within two weeks of the application deadline. Parents will be notified in the spring if their students have been selected for enrollment or placed on a waiting list.
The 2024-25 school year is expected to be a big year for Harmony. The 60-campus school system will be opening its first campus in Midland (Harmony Science Academy-Midland) as well as opening doors to major expansions at three others in Beaumont, Fort Worth and Katy.
Harmony Public Schools is a Texas-born, Texas-wide public charter school system with campuses serving PreK-Grade 12 students in 23 cities across the state, including Greater Houston, DFW, San Antonio, Austin, El Paso, Waco, Lubbock, Odessa, Bryan, Beaumont, and the Rio Grande Valley. Harmony also has one online-only campus: Harmony Virtual Academy. Harmony's curriculum places a heavy focus on STEM skills, Character Education, project-based learning, and college readiness.
Harmony Public Schools also is currently accepting applications for the 2023-24 school year for students and team members.
About Harmony Public Schools
Harmony Public Schools is a network of 62 high performing PreK-12 college preparatory charter schools throughout Texas. Harmony blends the highest standards and expectations with a rigorous math- and science-centered curriculum and dedicated and engaged teachers and families to cultivate excellence and prepare students to succeed in college, careers and life. At Harmony Public Schools, we believe every child can succeed, and we are committed to helping them realize their full potential. To learn more about Harmony Public Schools and our 62 campuses across Texas, please visit: www.harmonytx.org, and follow us on Twitter at @HarmonyEdu and 'Like' us on Facebook: www.facebook.com/HarmonyTexas.