GRAND PRAIRIE – The Grand Prairie Police Department saw another successful car, truck and bike show last week. According to Grand Prairie Police Chief Daniel Scesney, they raised $20,000 for Children First Counseling Center.
"Another one in the books," Scesney said after last week's event.
It was the GPPD's 4th Annual Car Show and in addition to the cars and trucks on display there was also a vintage aircraft flyover, a car smash, food vendors, and music to add to the entertainment for the day.
The last show was held in April 2020 at the Grand Prairie Municipal Airport to assure ample social distancing. On Sunday, the fourth annual event took place at the Epic Waters Parking lot.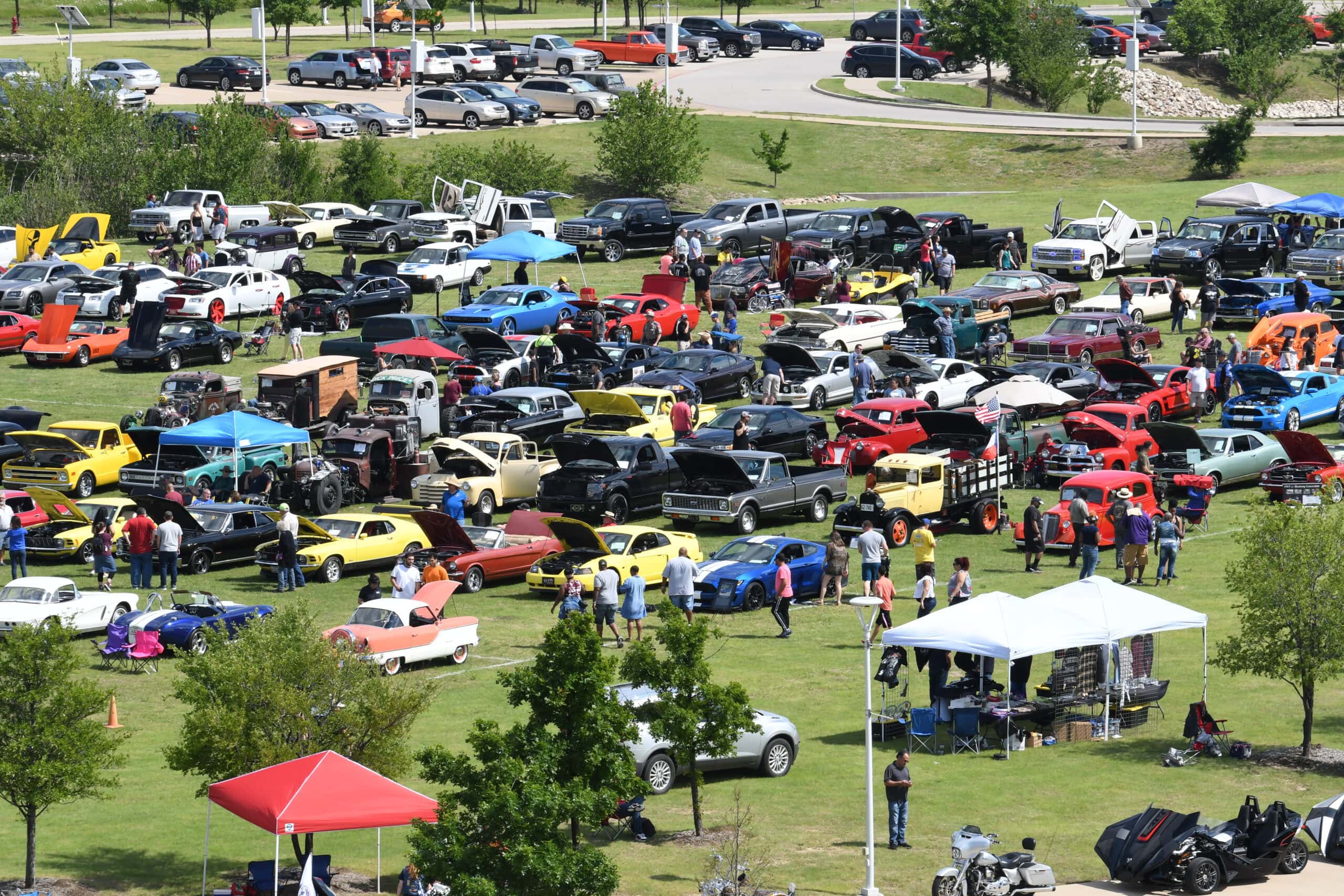 "Too many children need counseling after traumatic abuse," Chief Scesney said of the event's main reason for raising money.  "Our hope is that this event can help raise enough revenue to eliminate the Children First Counseling Center's waiting list and get those kids on the road to recovery."
In the past, and not including September 2021, the Grand Prairie Police Department has helped generate nearly $30K to Children First Counseling Center.
All the vehicles were judged by GPPD officers. The winners received a handmade trophy made by none other than the Grand Prairie Police Officers.
Children First Counseling Center is a 40-plus-year-old Grand Prairie charity organized as a Family Outreach in 1977 that was originally a volunteer organization performing case management for the Texas Department of Protective and Regulatory Services.  As a Family Outreach, the organization received a 501(c)(3) in 1978.
By 1985, the mission had evolved from volunteer-based case management to professional counseling and therapy services for victims of abuse including children.
According to a spokesperson for the Grand Prairie Police Department the money raised at the car show is an attempt to get kids off of the waiting list as victims of sexual, mental, and physical abuse and into counseling as soon as possible.