Grand Prairie Parks, Arts & Recreation Department is busy planning an all-inclusive playground they believe will be a destination park, especially for families living with special needs. The free, open to the public playground will feature play equipment designed for all ages and abilities.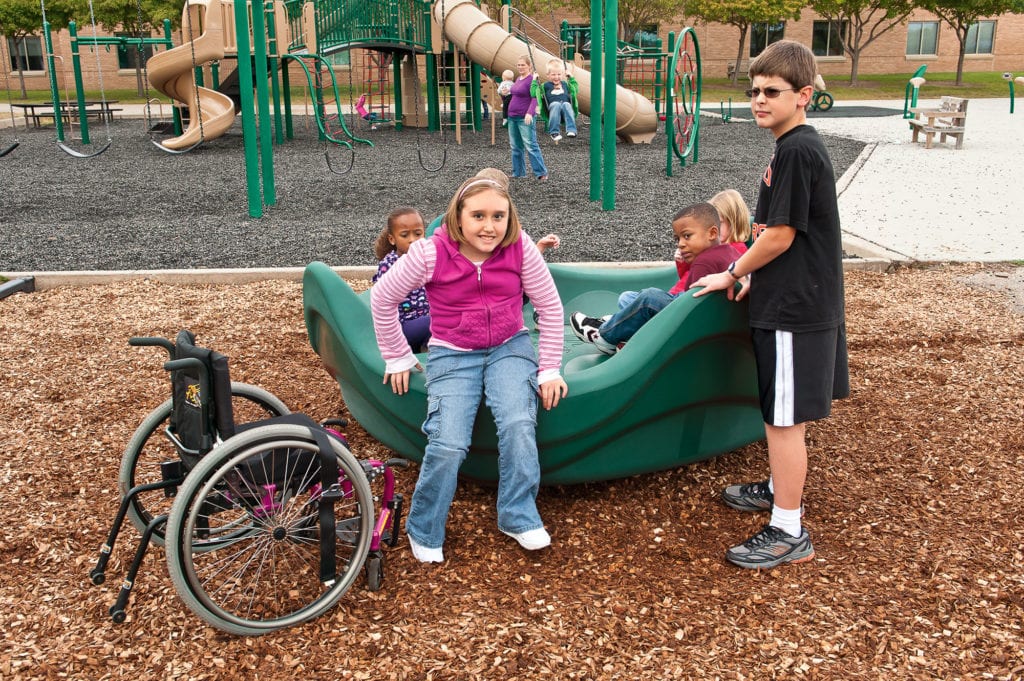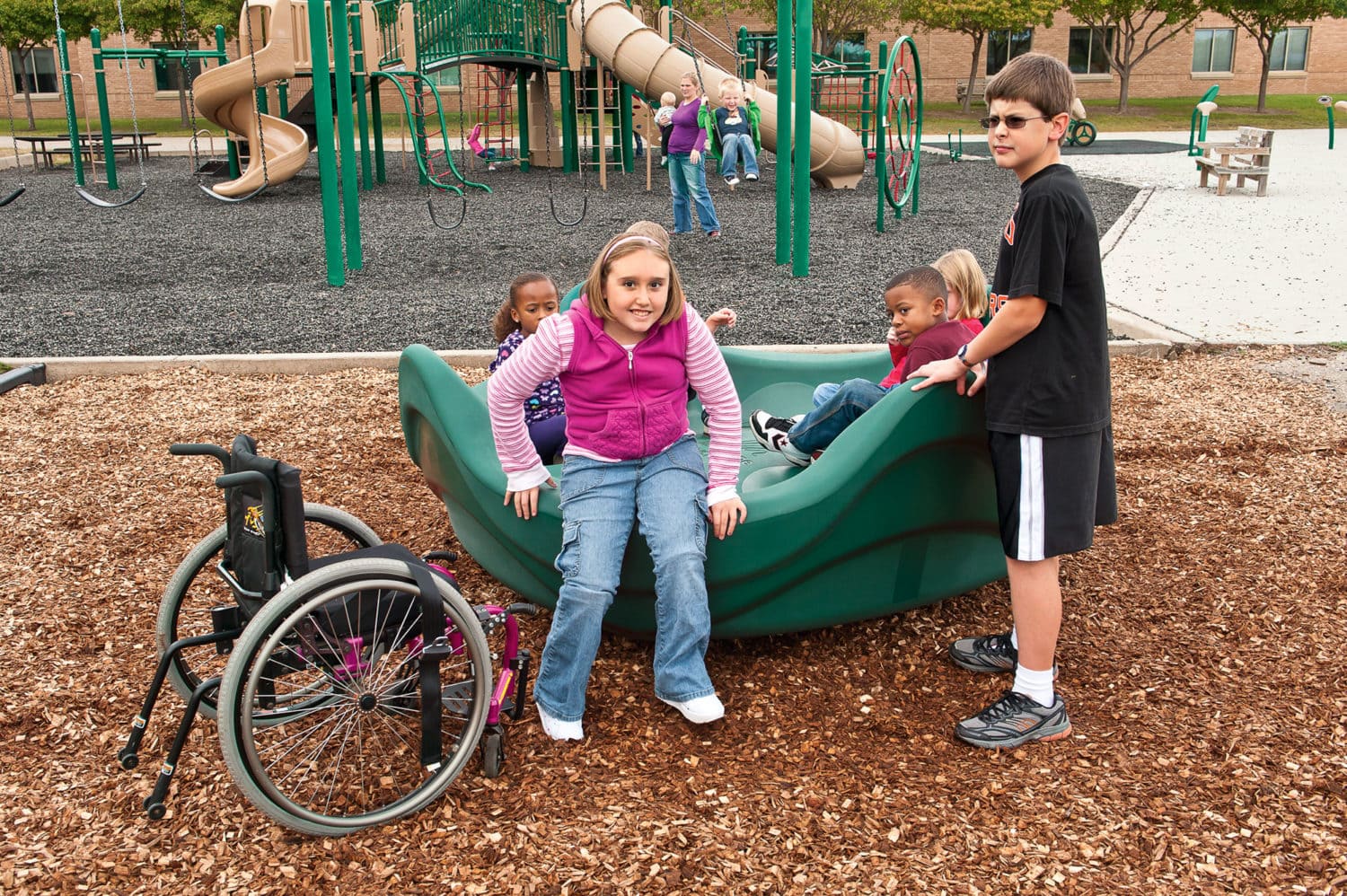 PlayGrand Adventures is a unique, ten-acre playground with adventure play zones designed to stimulate, challenge and encourage development of several skill sets. PlayGrand will provide social interaction, sense of discovery, creativity, and exercise, among other benefits.
Steven Plumer PLA, ASLA, Senior Parks Project Manager for Grand Prairie, said "North Texas residents will have a place where families can play together. Brothers and sisters can play side-by-side, even if one has a special need, and grandparents can play with their grandchildren in a safe, free park."
With 30 years of experience as a landscape architect and a certified playground inspector, Plumer says the park's benefits will include and promote social interaction, sensory discovery, physical activity, and imaginative play. Grand Prairie citizens voted to use a portion of their tax dollars for the construction and operation of Epic Recreation Center (set to open this fall), popular Epic Waters indoor-outdoor water park that opened in January, and an all-inclusive PlayGrand Adventures playground.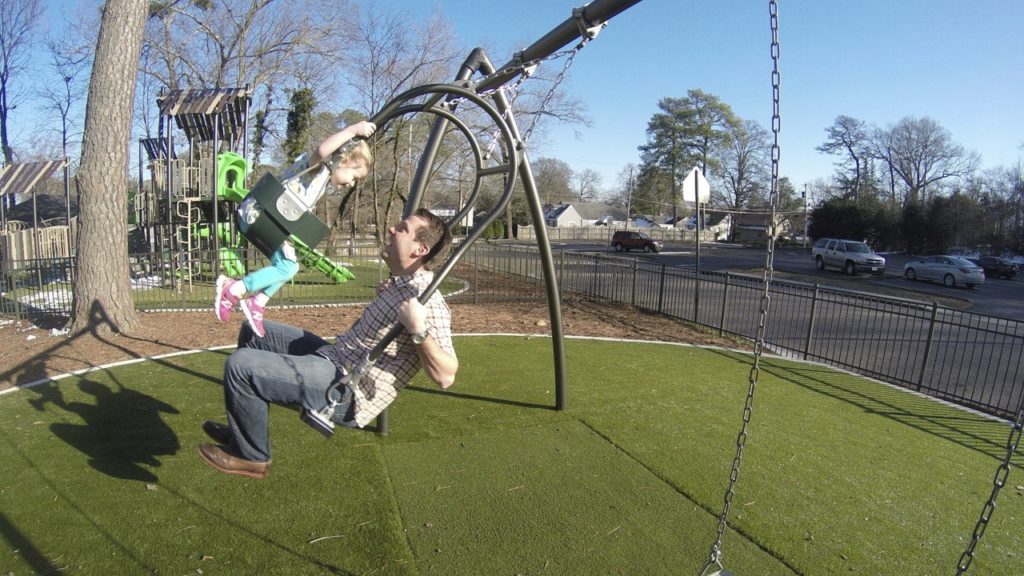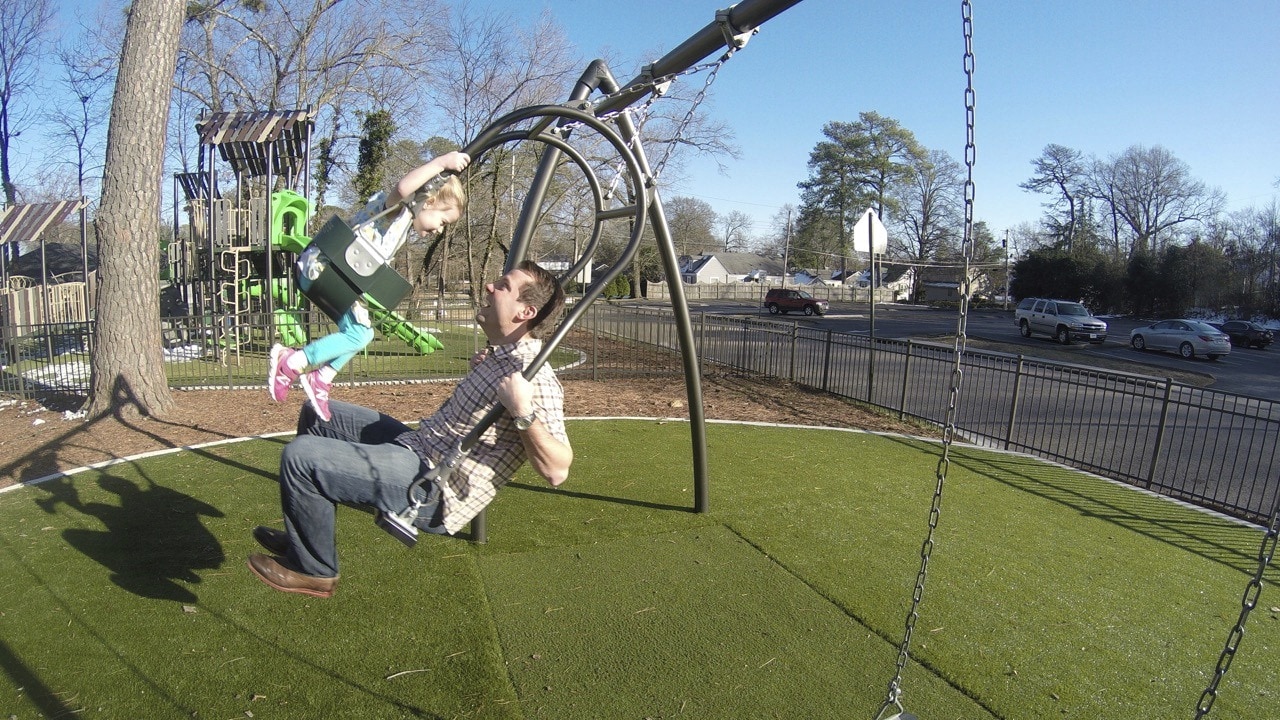 Phase I The Adventure Zone Set For Fall 2019 Opening
Plumer says PlayGrand Adventures Phase I will be completed in the fall of 2019 with tentative grand opening events scheduled for October 2019. Phase I will include The Adventure Zone, offering high intensity play for all ability levels. The zone will feature vibrant and whimsical play equipment, with a wide variety of play opportunities such as climbing, swinging, and spinning. Abundant shade and areas to socialize will be spaced throughout the play area. This zone also includes a play area specifically designed for toddlers with separated activities on a miniature scale.
Phase I also includes Adventure Hill, allowing visitors of all abilities to experience varying heights and physical challenges at new levels. A fourteen foot elevation change from the bottom to the top, with a twenty-five foot observation play tower will provide the visitor views of EpicCentral and downtown Dallas. This zone will elevate and give access to park visitor's activities high above the rest of the playground, and will accommodate spinning, sliding, climbing and learning activities in ways traditional playgrounds cannot offer. Multiple climbing and sliding features are contained in this zone.
Phase I also features Tranquil Adventures, providing a passive place for gathering and repose. In this area, over-stimulation and excitement can be calmed with imaginary play, within a tranquil and separated zone, while maintaining a social atmosphere that might encourage personal interaction. This zone will offer whimsical play houses, a sensory art wall, spinning, and a play hill that will allow an individual to maintain attention to their tasks which is so important in play.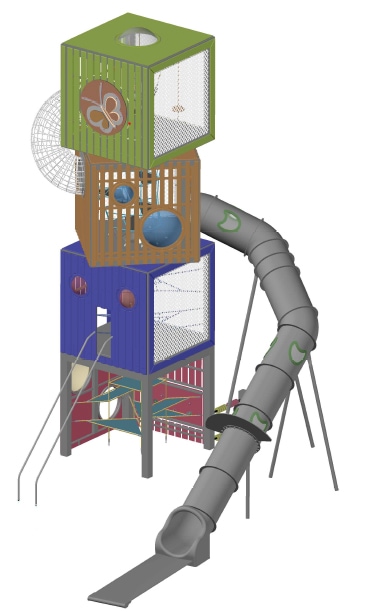 Phase II Adds Adventure Sports
Phase II will add Adventure Sports (a recreational hub for a variety of sports where everyone will have an opportunity to experience and participate in hitting a baseball, making a basket, or scoring the winning goal in soccer) plus a Challenge Course with ninja-type fitness equipment for all ages and abilities. Also added will be Adventure Challenge, which provides extreme challenge such as zip-rails and other aerial challenges. Play experiences geared to those age two-five will also be featured in this zone.
Also in Phase II, Adventure Stars, dedicated to music and stage play, offers a variety of outdoor musical instruments, a stage venue and seating area for daily concerts. Adventure Village, featuring miniature everyday life venues and destinations mimicking historic city features, promotes learning about safety. Woodland Adventures focuses on connecting participants to nature. A treehouse provides elevated views while natural surface trails encourage exploration.

Phase III Adds Natural Adventures
Phase III will add Natural Adventures, featuring interactive water features that teach children and adults about hydrology, and wetland environments. An aerial pedestrian bridge will connect the Woodland Adventure zone to Natural Adventures over Warrior Creek.
Each phase depends on the necessary sponsorships and funds being raised by PlayGrand Adventures Foundation. Their primary goal is to encourage physical activity, motor development, abstract thinking, and sensory exploration for all ages, offering a geographically unique recreational experience that will change lives through empowerment in DFW and beyond.
Plumer said, "Hundreds of thousands of visitors are expected to visit the park annually, therefore upkeep and maintenance is vital to assuring a safe and clean environment for all who visit. As well as keeping the park safe and clean, future sponsorships and donations will enable the Foundation to replace equipment when necessary, and to keep the latest inclusive equipment available to all who visit."
"More than $800,000 has been received to date, and additional sponsorships are available," Plumer said. These levels range from sponsoring a unique piece of equipment up to the Title sponsor. For more information on how to get involved or to donate to PlayGrand Adventures, please visit playgrandadventures.com."
Grand Prairie Parks, Arts & Recreation Department Awarded NRPA's National Gold Medal
Grand Prairie Parks, Arts & Recreation Department is a two time winner of NRPA's National Gold Medal honoring communities throughout the United States that demonstrate excellence in long-range planning, resource management and innovative approaches to delivering superb park and recreation services with fiscally sound business practices. Winners in 2008 and 2017, this award details the commitment of the city's leadership to improving and enhancing the quality of life for the citizens of Grand Prairie. The effects of an outstanding park system results in people wanting to live near these parks and facilities. The extension of the George Bush Tollway, the Epic development, and the Grand Prairie park system is attracting commercial and residential development to the area.