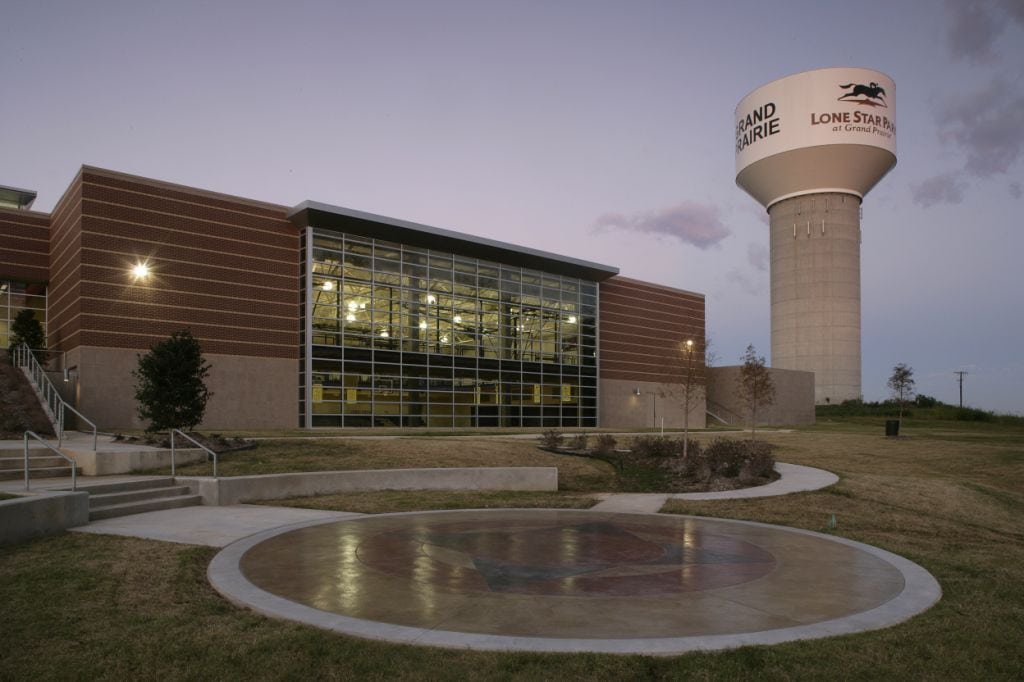 GRAND PRAIRIE—Grand Prairie Parks is in the running for the National Gold Medal for Park and Recreation Management.
Other finalists are Arlington Parks and Recreation; Metro Parks of Tacoma and Tualatin Hills Parks and Recreation in Beaverton, Oregon.
The Gold Medal Awards, are presented by the American Academy for Park and Recreation Administration (AAPRA) and the National Recreation and Park Association (NRPA). Their emphasis is on excellence in parks and recreation through long-range planning, resource management, volunteerism, environmental stewardship, program development, professional development and agency recognition.
Grand Prairie's long range planning is certainly remarkable.
Kelly Eddlemon, Grand Prairie Parks, Arts & Recreation Department Spokesperson said, "This year's finalists will compete for Grand Plaque Award honors this summer."
The six Grand Plaque recipients will be announced live during the General Session at the 2017 NRPA Annual Conference in New Orleans, LA on September 26, 2017.
However this isn't Grand Prairie's first appearance in the big show. The Parks, Arts & Recreation Department has previously been finalists in 2007, 2008 and 2016. Their efforts in 2008 won the Gold Medal.
"A panel of five park and recreation professionals reviews and judges all application materials," Eddlemon explained. "Judges are chosen for their considerable experience and knowledge in parks and recreation on both local and national levels."
What's So Special About Grand Prairie Parks?
Eddlemon said he believes there are many reasons the Grand Prairie Parks, Arts and Recreation Department stands out.
For example, "Parks, Arts & Recreation is a community celebration," he explained. "Despite passing a perpetual 1/4 cent sales tax exclusively for parks, citizens demanded more. Passing two 1/8 cent sales taxes and in 2015. Then a 1/4 cent sales tax for "The Epic", a first-of-its-kind recreation center. And "Epic Waters" largest retractable roof water park in America."
The department also strives to create community traditions. In fact, the department works every single day of the year to offer a variety of events to engage residents. With citywide events like Cinco de Mayo, Dr. Martin Luther King Day, Diez Y Seiz, Prairie Lights and over 25 other major free or low cost events.
"Department venues host 3 million people annually," Eddlemon said.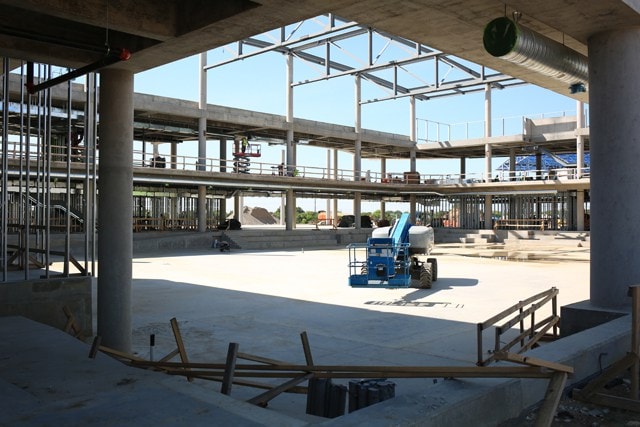 World Class Facilities
Since 2012, the department has created a "myriad of world class-facilities," said Rick Herold, Director of Parks, Arts & Recreation. These include: Alliance BMX/Skate Park, The Summit, Loyd Park Lodge, Farmers Market and Uptown Theater.
There are also over $110 million dollars in park improvements, which include "The Epic"/"Epic Waters," opening in November 2017.
The City of Grand Prairie Parks, Arts & Recreation Department is also currently in the process of becoming one of only 155 accredited park and recreation agencies in the United States.
"The department has recently completed three days of accreditation evaluations with visitors from Wichita, Kansas, Roswell, New Mexico and Roanoke, Virginia," Eddlemon explained. "Department representatives will attend a final hearing and interview at our National Congress in New Orleans, Louisiana in late September. This hearing is where the official accreditation decision will be made by the Commission."
Grand Prairie boasts 52 parks that cover more than 5,000 acres. There are three Recreation Centers, one Active Adult Center, 31 playgrounds, three outdoor swimming pools, one indoor swimming pool and one Conference Center – The Ruthe Jackson Center.
Upcoming developments include Grand Central, a 172-acre development that will also be home to Epic Waters Indoor Waterpark, The Epic recreation center, PlayGrand Adventures, additional trails and an amphitheater.
"We are extremely proud to once again be named as a finalist for the NRPA Gold Medal Award. We hope that this serves as a reminder to the citizens of Grand Prairie that the Parks, Arts & Recreation Department is committed to enhancing the quality of life and creating community through our "gold medal" staff and facilities," concludes Herold.