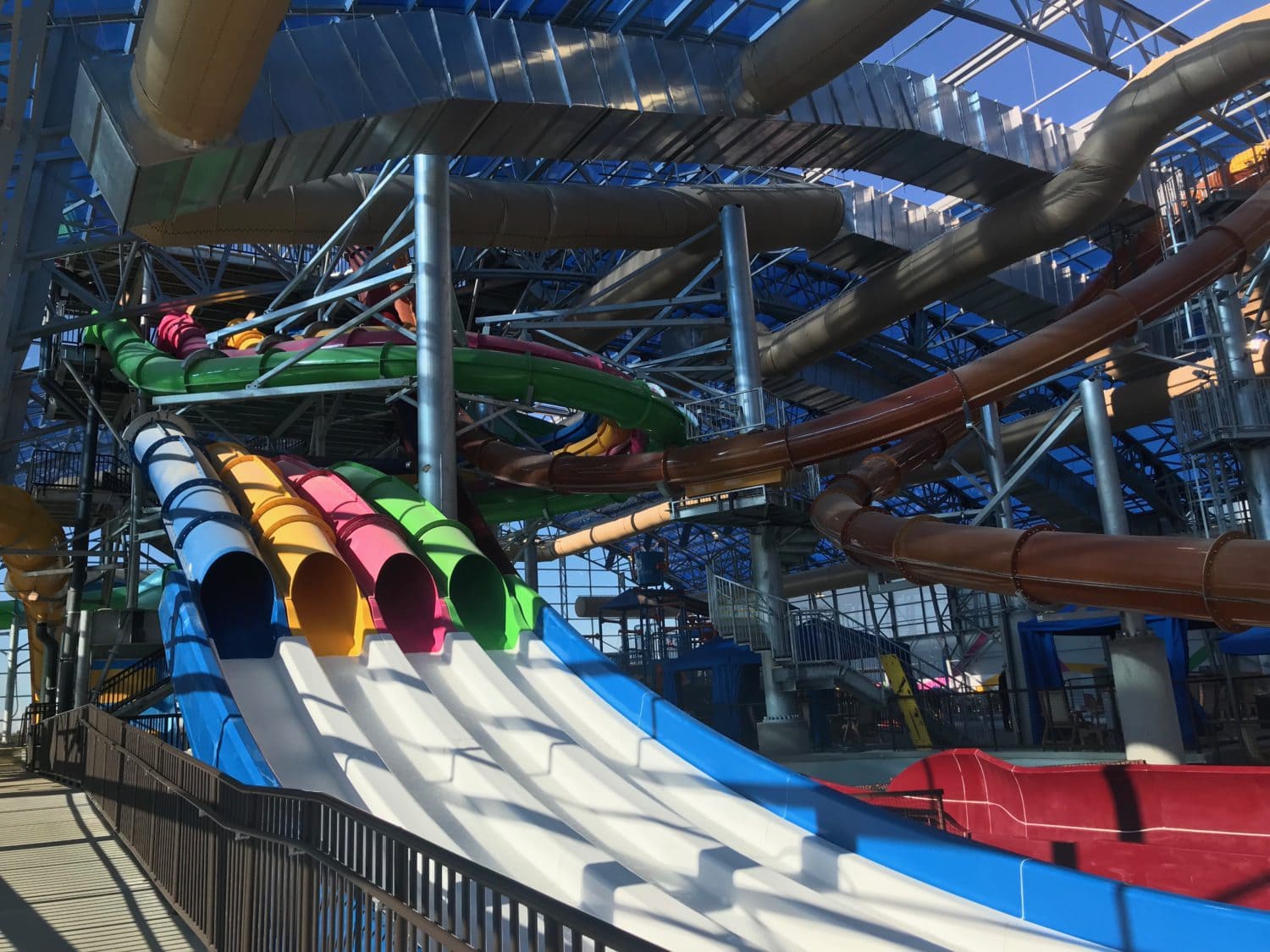 Epic Waters  Boasts Cruise Ship Style Fun On Shore
GRAND PRAIRIE—After a month of hovering around 50-degrees the lure of a 80-degree climate controlled water park sounds like heaven. Friday, Epic Waters, the newest addition to the Grand Parks and Recreation family will open to the public.
Billed as a "cruise ship on land", Epic Waters will offer attractions and amenities for the entire family, including three "first-in-the-industry" slides, a climate controlled-interior, and a café and full-service bar, just to name a few of the water park's noteworthy features
The grand opening event is the realization of a City of Grand Prairie dream almost five years in the making.
"I've been wanting a water park here ever since," said Mayor Ron Jensen. "When I got on the council, we reached out to some parks. Told them we'd give them some incentives to come but with the big one in Arlington and Hawaiian Falls poised to go to Mansfield we were kind of left out."
City officials anticipate that the water park will prove a major boon for Grand Prairie tourism as well as the city's continued development spurt.
"After I was elected mayor. And I realized that our eight cents sales tax for our beautiful Summit was about to pay off. The eight cents tax for our baseball field was about to pay off and that would give us a quarter cents. At seventy million dollars per year they could finance if the citizens approve," said Jensen. "So I got with staff and I said, 'Let's build our own water park.'"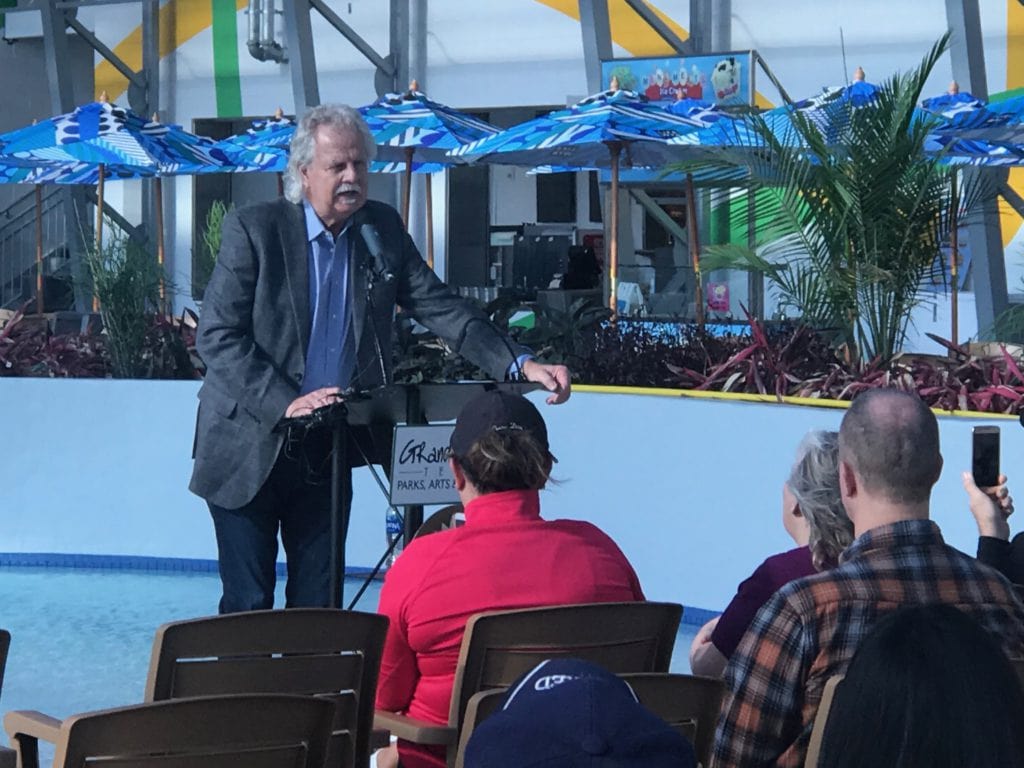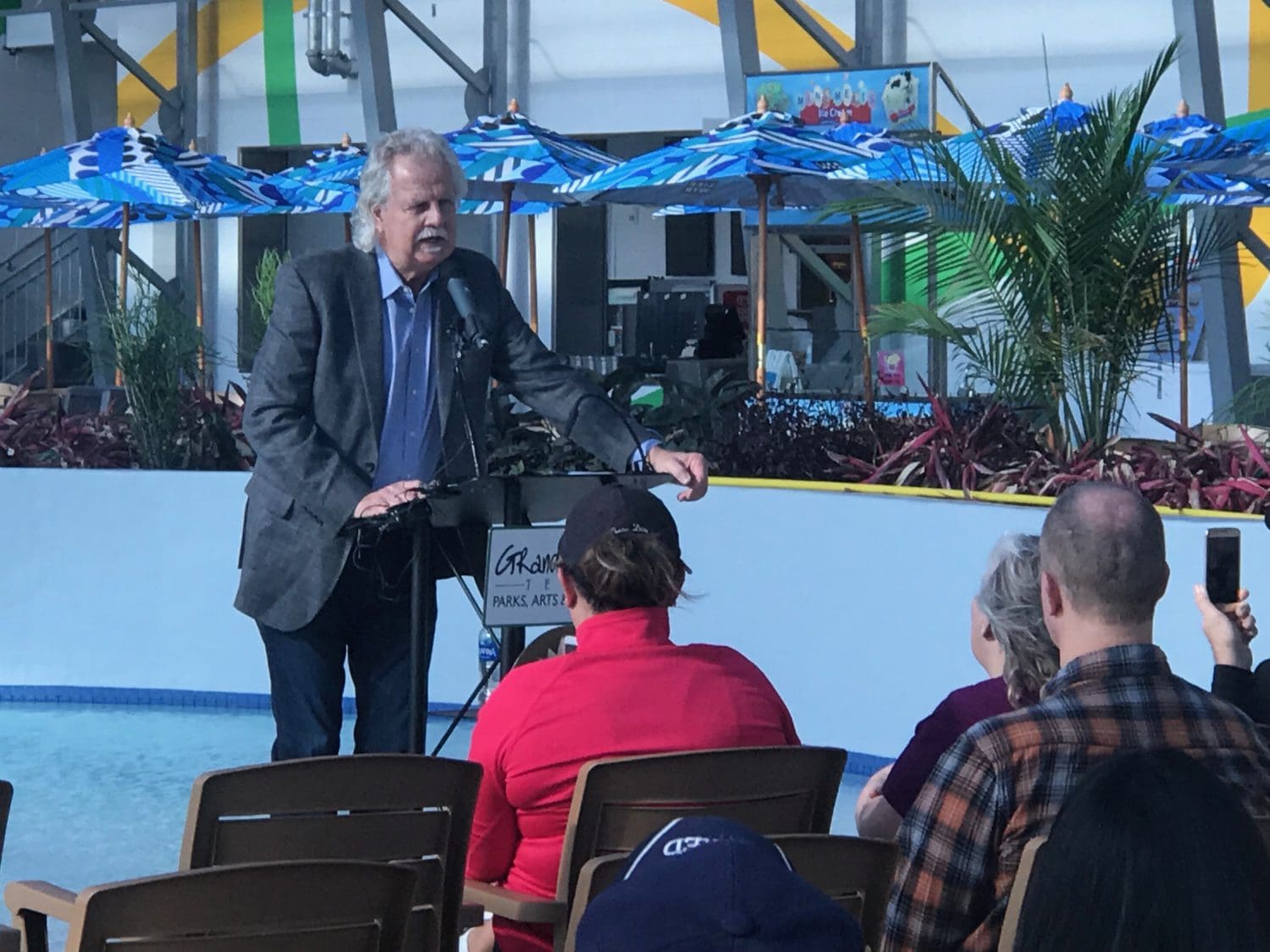 An Epic Collaboration
Epic Waters sits west of Highway 161 between Arkansas Lane and Warrior Trail in the southwest sector of Tarrant County. The 80,000 square foot indoor-outdoor water park features year-round operations in a climate-controlled environment.
One of the water park's most distinctive elements is a curved, retractable roof—making it the largest indoor water park under a single retractable roof in the USA—that's 160 feet wide and 384 feet long (about the size of a football field) and 83 feet at its tallest point.
"We wanted to offer a year-round water park experience that's available even when it's cold or rainy. That people can enjoy in the height of summer and still stay out of the sun if they want to." Explains Richard Coleman, principal for American Resort Management, the water park's operator.
"It's a public/private partnership," says Mayor Jensen. "The city's paying for it. We are spending the money. But we hired someone that knows what to do and how to."
"I'll say this also I've been in the hospitality industry for over 10 years and there are no other water projects like this in the county," boasts Coleman. "This is a city with vision. You have a resort quality in the water park. It is municipally owned will be affordable to everybody. Another thing is in the off season that you know in the summer there's lots of competitors from other water parks. In the winter when you need a roof over you to enjoy the aquatic facilities. We do not require you to have a hotel room to come and enjoy Epic Waters."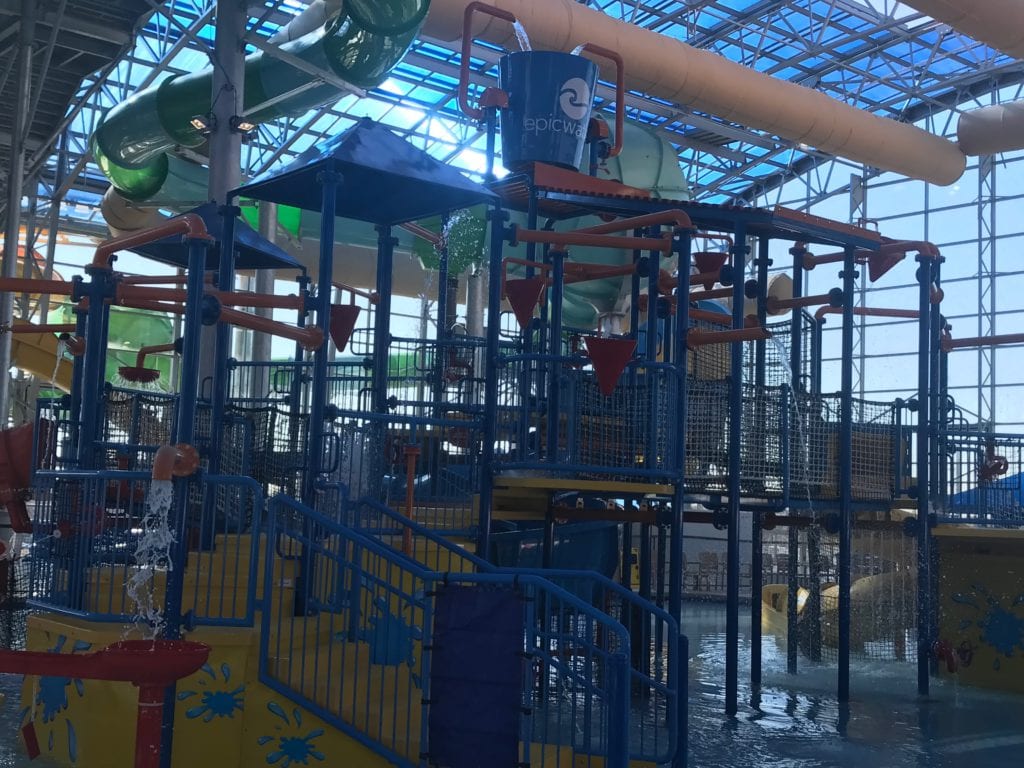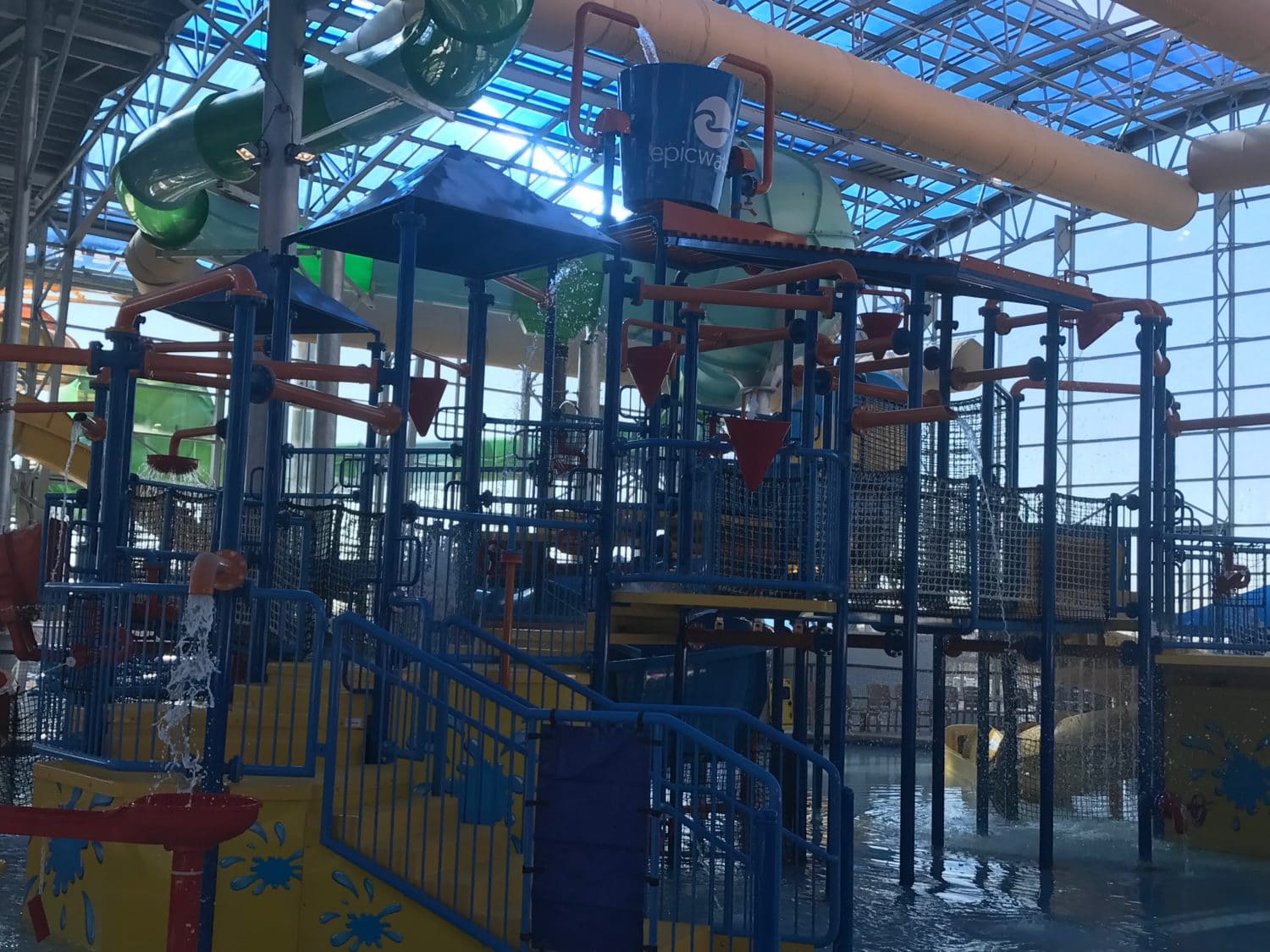 Water Park Offerings
Doors open to the public Friday at 5 p.m. Customers are expected to start lining up around 8 a.m. Guests will have the opportunity to take part in activities and enjoy live entertainment while they wait. The first 50 guest in line will win annual passes good for an entire year. The second 50 guest will take home $100 Epic Waters gift cards.
The park boasts three "first-in-industry" slides. The Lasso Loop, Yellowjacket Drop, and the Aquanaut. For the youngsters there is the Rascal's Round-Up area. The children's area is complete with geysers, slides, squirters and a 300-gallon tipping bucket.
Epic Waters also has a 600 foot lazy river that encompasses the indoor park. The Rio Grand is the longest indoor lazy river in Texas with wave surge.
Another point of interest is the Zero-Depth Access Pools. These ADA-friendly pools require no ladder access and are open to guests of any physical ability.
Epic Waters is also a prime location for family friendly gatherings, i.e. birthday parties, retreats, churches, reunions, etc.
"Any time the parks are not open for regular hours we will rent this facility out to parties, schools and to church groups," said Coleman, who is fresh from 50 birthday parties held this past weekend during a soft opening event. "We already have many on the books already. This is a great place to be a family friendly environment year round."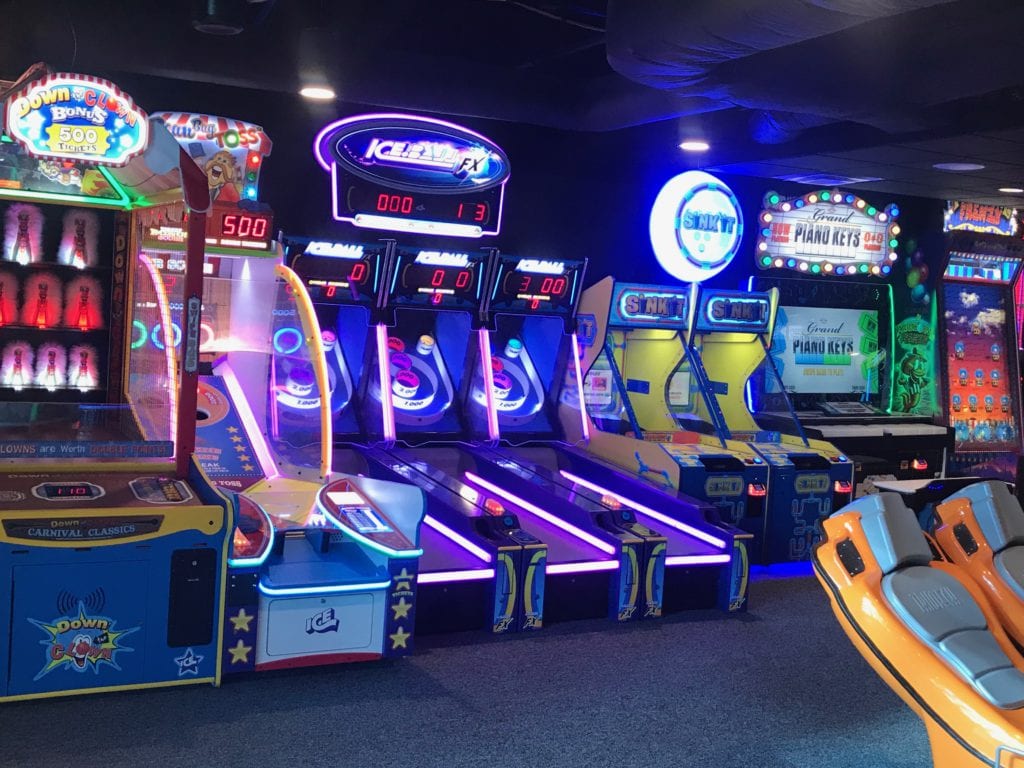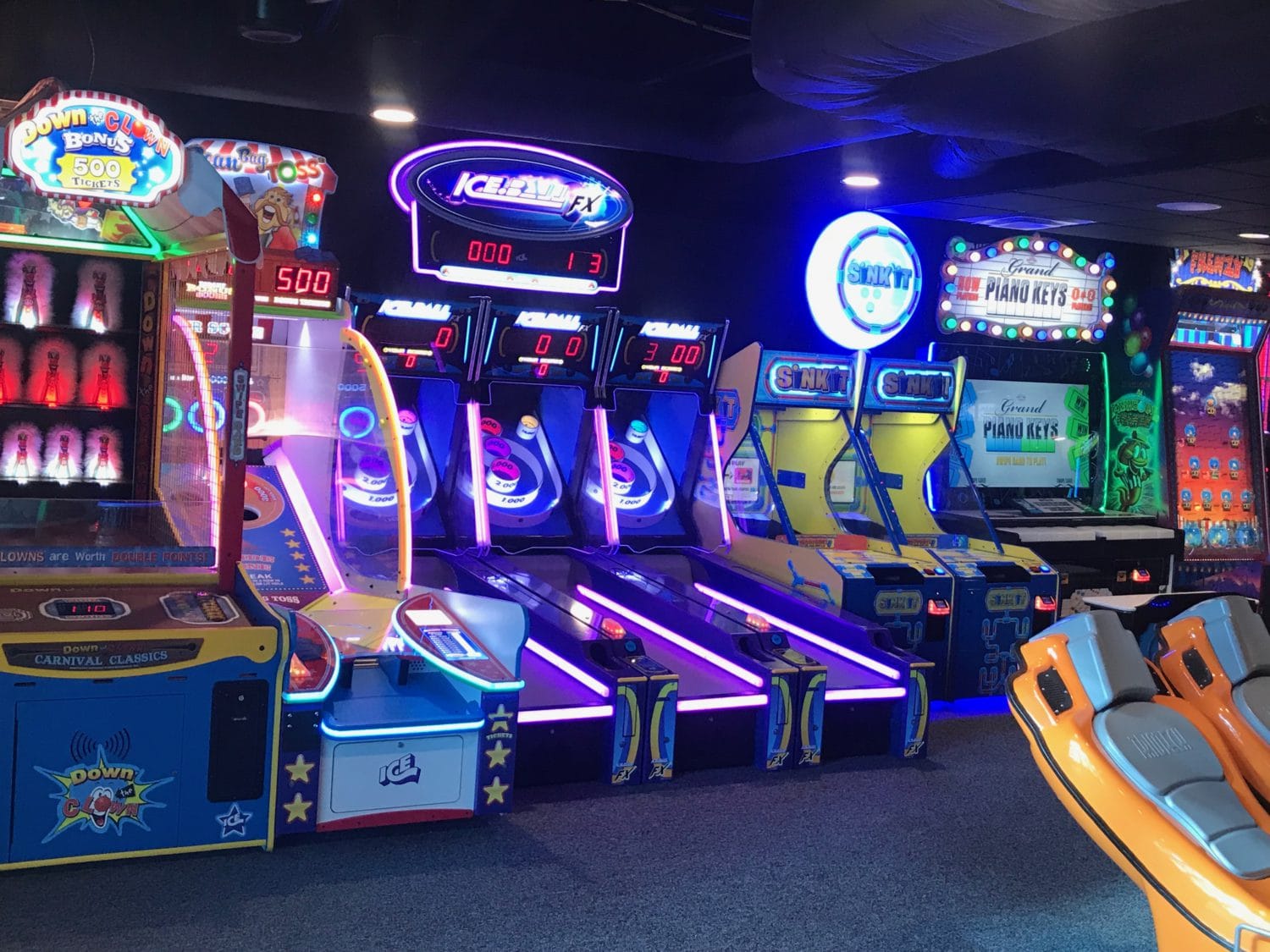 Continued Development For Grand Prairie
Last month the region's second IKEA opened its doors just in time for the holiday season. With megastore anchoring economic development in the area has skyrocketed.
"It's a historic time for Grand Prairie. The one thing that happened was that highway out there," pointed Jensen. "George Bush Turnpike came all the way through our town. Almost cut our city in two. But it also opened up 700 acres of developable land. We're right here on George Bush Turnpike and that's how we got IKEA. The George Bush Turnpike is the single most game changing event that has ever happened to Grand Prairie. Without it we wouldn't have gotten IKEA we wouldn't have been able to create this vision."
The George Bush Turnpike, which southern most extension falls in Grand Prairie opened between 2009 and 2012.
"This corridor right here is going to change the landscape of Grand Prairie forever," said Jensen. "In short there has never been a greater time to live, work and play in Grand Prairie."