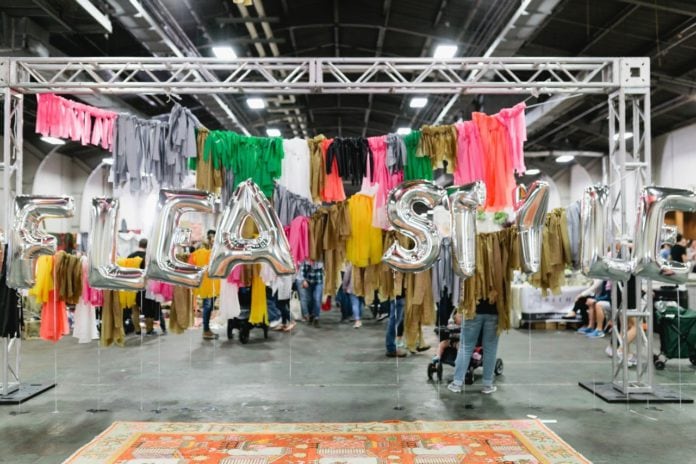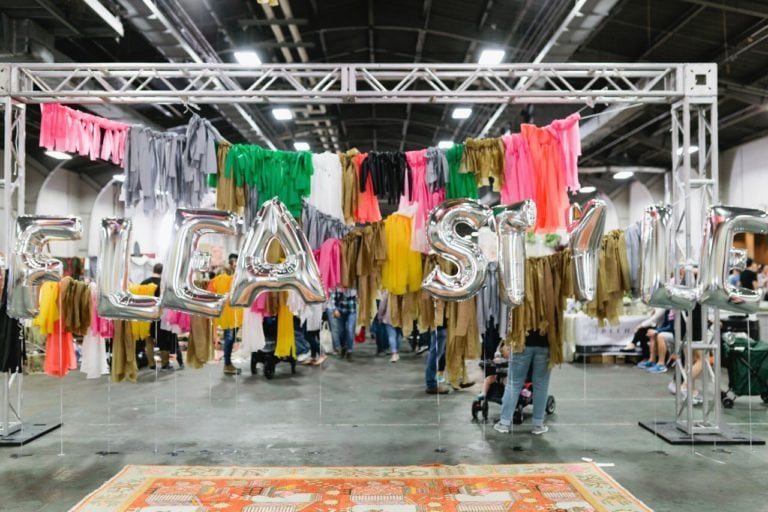 Dallas Market Hall Expects A Crowd For Flea Style
Flea Style's curated shopping event returns to Dallas Market Hall April 6-7. Featuring 220 vendors plus concessions, bars, free crafts, live DJ spins, a photo booths and more, Flea Style is always a highly anticipated shopping experience.
Flea Style takes shoppers to the souks of Morocco this year. Vendors will display their handmade, vintage and one-of-a-kind goods across a range of categories including art, fashion, home decor, jewelry, handbags, pet gear, paper goods, men's products, kids' items and gift-worthy curios.
Vendors hail from all over Texas, with a focus on Dallas-area small businesses and makers like Keeka Collection (gorgeous global textiles), Ramble Apparel (unique screen-printed tees), Breda Watches (beautiful classic timepieces), Piegology Vintage (cool throwback threads), Harris Vintage (eclectic vintage home goods) and The Little Bird Co. (farmhouse-chic hand-lettered signs).
An exclusive VIP night Friday April 6 from 5-9 p.m. kicks off the event, with 300 VIP ticket holders invited to shop early. These early shoppers will enjoy gratis cocktails and Sprinkles cupcakes, swag bags and a free signed copy of Maryam Montague's Marrakesh by Design coffee table book, plus first dibs on all products.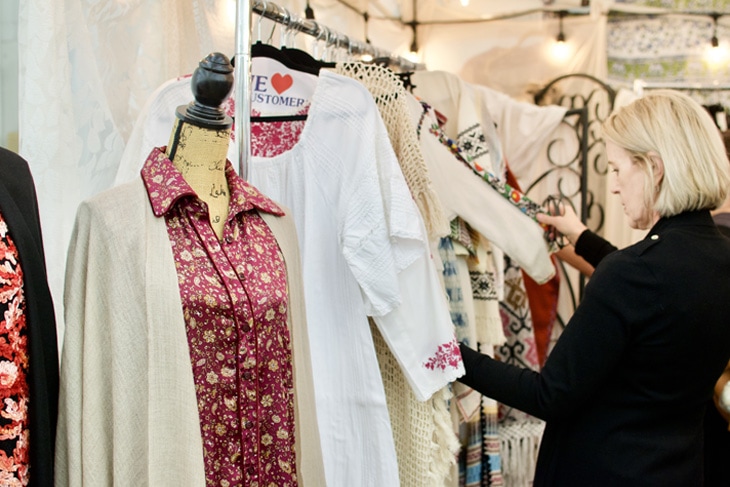 Great Deals on Artisan Goods
Saturday, thousands of eager shoppers descend on Dallas Market Hall for their chance to score great deals on artisan goods. On site there will be a vintage camper photo booth, craft stations and a nail art pop up by Color Street. Scout Design Studio decorates Flea Style bar/lounge with their beautiful mix of bohemian furnishings. Author Desha Peacock will sign copies of her book, Your Creative Work Space. She'll also teach a workshop on creating vision boards for your business and brand.
A Starbucks mobile cart will provide hot beverages all day while concessions will offer delicious food, beer, wine and cocktails. Shoppers won't want to miss the exciting giveaways, which include a two-night stay at the Belmont Hotel; a $2,000 bohemian living room makeover featuring a rug, macramé light fixture, Kantha throw and more; five $100 gift cards plus first access to the new Flea Style store opening this spring; and a three-month WeWork membership.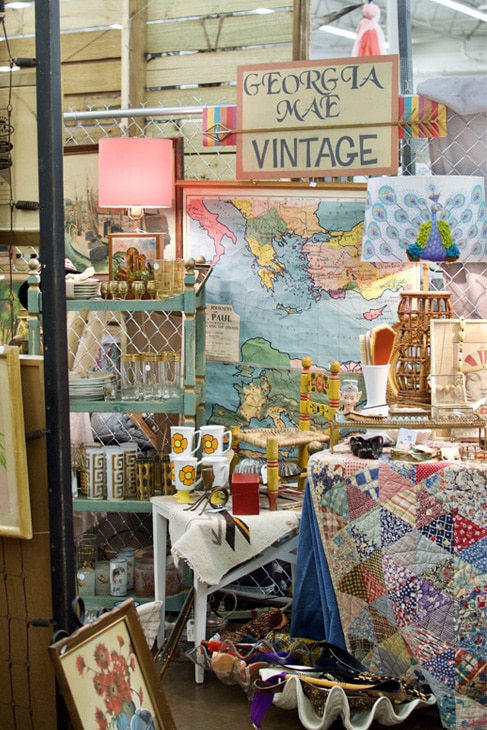 Southwest Preeminent Pop-Up
Flea Style was founded in 2009 by former lifestyle editor Brittany Cobb. She utilized her keen eye and local relationships to feature products from the best artisans in Texas. Nine years later, the Southwest's preeminent pop-up has continued to grow each year. Flea Style offers shoppers the best selection of handmade, vintage and one-of-a-kind goods.
"When I first started Flea Style, I could never have imagined it would take off like it has," said Cobb. "It's a testament to the hundreds of talented artisans across Texas—as well as our state's stylish citizens—that we've been able to expand into twice-yearly shows in multiple cities. We're constantly amazed at what is made right here in Texas, and it's an honor to have the opportunity to showcase it under one roof."
The first 100 shoppers to Flea Style, April 6-7 receive a complimentary tote bag filled with cool swag. General admission tickets are just $5, and VIP tickets run $40. Parking is free. To bypass the entrance line, tickets may be purchased in advance at shopfleastyle.com.
For more information, please visit fleastyle.com, and to keep up with the latest developments, check out the blog at fleastyle.com/blog.