Visiting Ireland is still on my bucket list. I have dreams of driving across the countryside while viewing the beautiful fall foliage. Spending an afternoon in an Irish pub visiting with locals while sipping on an Irish whiskey, and so much more.
But, a trip to Ireland isn't in my immediate future, so instead, I'm going to enjoy some cocktails with Glendalough Irish Whiskey.
Glendalough Distillery's head distiller, Ciarán "Rowdy" Rooney, enjoys the hearty Very Old Fashion on a brisk fall day. Now, we just need Mother Nature to send us some brisk weather to accompany the Very Old Fashion.
Glendalough Very Old Fashion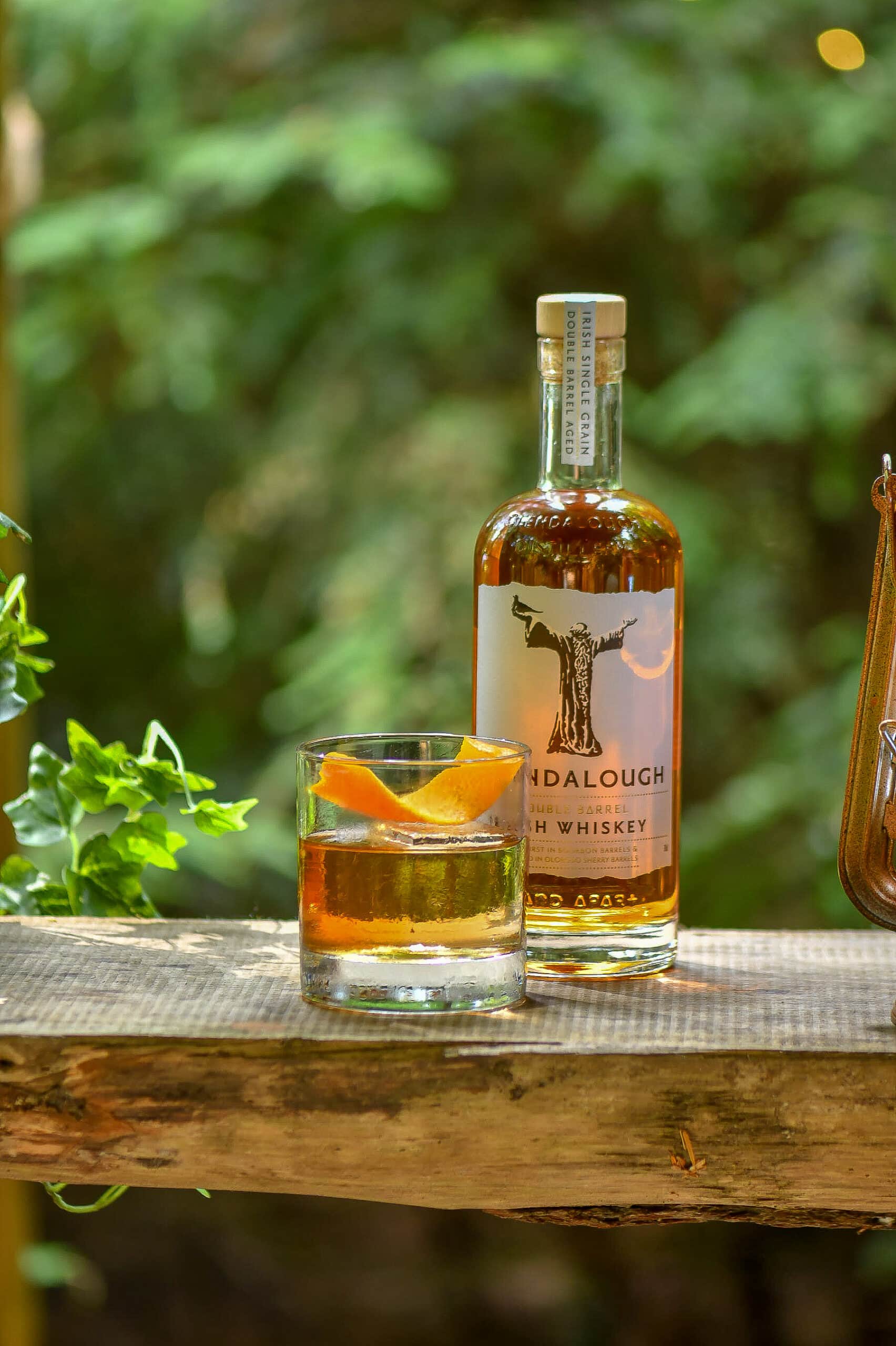 2 oz. Glendalough Double Barrel Whiskey
⅓ oz. Simple syrup
2 dashes of Bitters
Fresh Orange Peel
METHOD: Add all the ingredients to a tumbler and stir. Add ice and stir again. Garnish with a twisted orange peel
Glendalough Boulevardier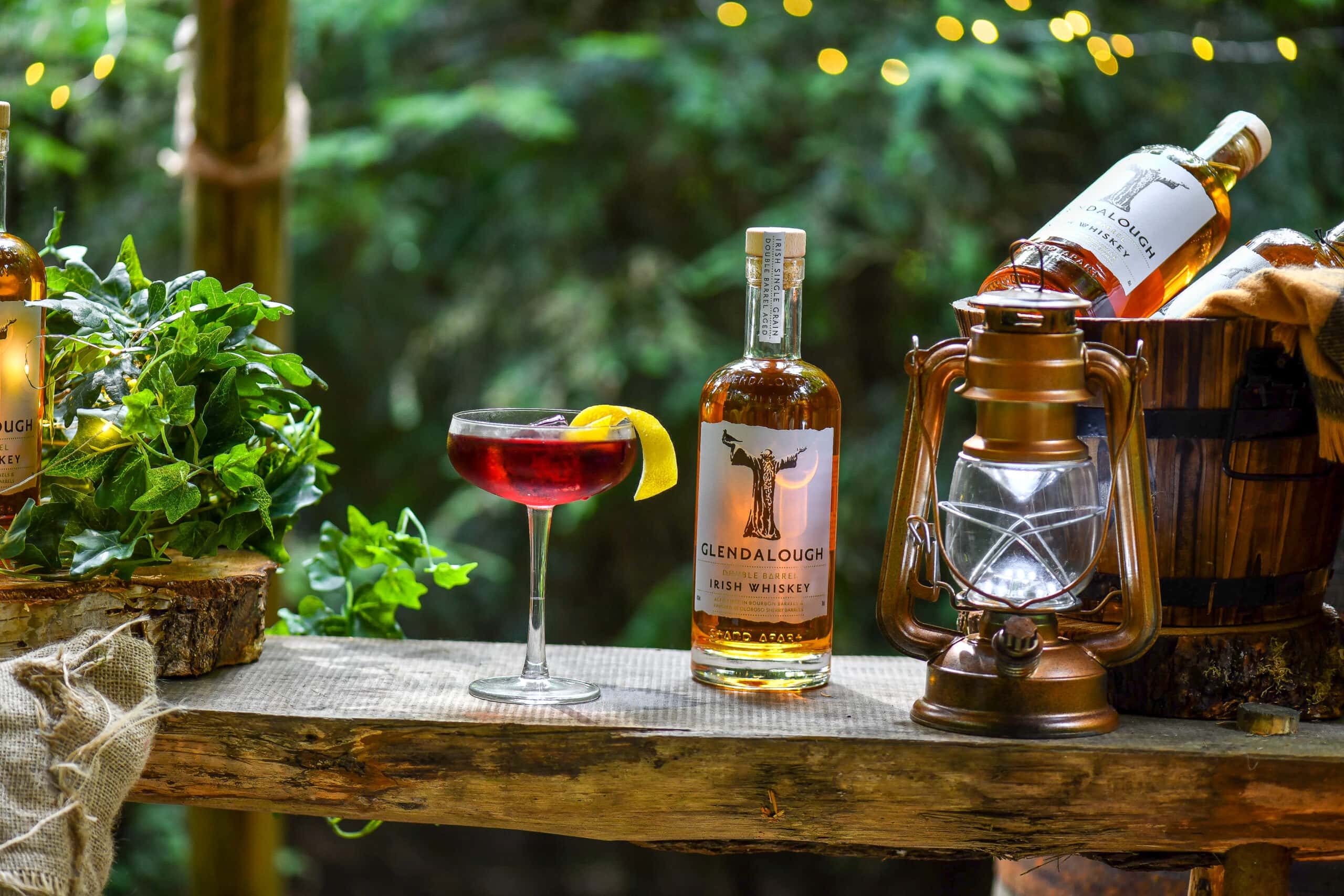 1.5 oz. Glendalough Barrel Irish Whiskey
1 oz. Campari
1 oz. Sweet Vermouth
Orange slice, lemon twist or fresh cherry
METHOD: Stir all ingredients well with ice in a mixing glass and strain into a chilled coupe. Then garnish with an orange slice, lemon twist or fresh cherry.
Glendalough Irish Oak Highball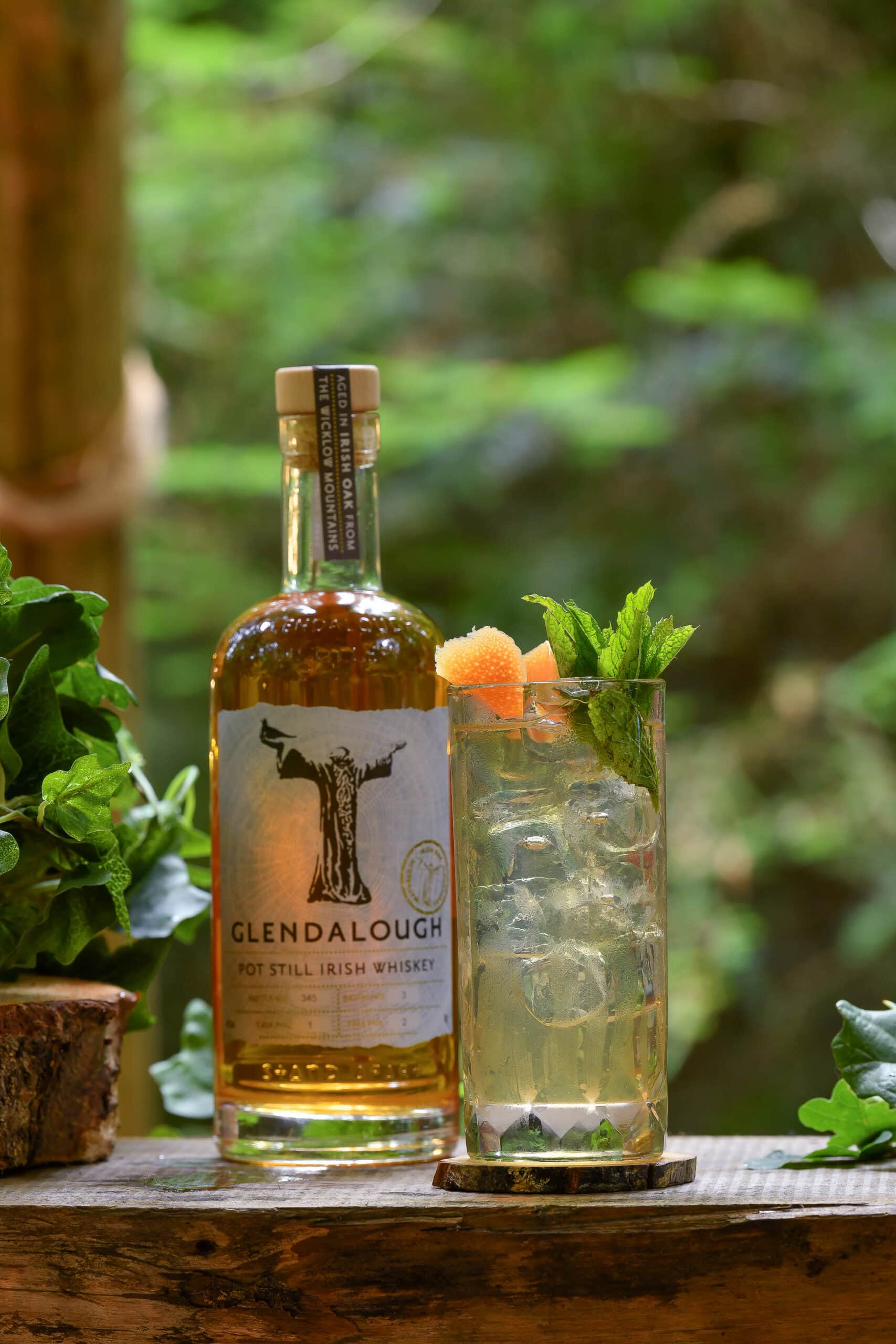 2 oz. Glendalough Barrel Pot Still Irish Whiskey
Soda Water
Grapefruit skin and mint
METHOD: Pour the whiskey into a tall ice filled glass and top with soda water. Garnish with a grapefruit skin and spring of freshly torn & slapped mint.
ABOUT GLENDALOUGH WHISKEY
Glendalough Double Barrel Irish Whiskey
ABV: 46% SRP: $34.99
This globally awarded, single grain whiskey has been
aged twice for twice the taste – first in flame-charred American oak Bourbon barrels and again in slow-toasted Spanish oak Oloroso Sherry barrels. It will make you think twice about Irish whiskey. While the Bourbon barrels bring a sweetness and smooth vanilla notes, the Oloroso casks layer on depth of dried fruit and Spanish oak spices. It is best served neat, on ice, or in a buck with ginger beer and garnish of lime.
Tasting Notes:
The nose: Light but rich with dark fruit – cherry, raisin, fig – Christmas pudding – floral lemongrass and a touch of nutmeg.
The taste: Sweet and smooth on the palate to the front, with butterscotch, honey and peppercorn, with dried fruit returning, maraschino cherries and a pinch of brown sugar.
The finish: Lingering notes of ginger spices with a faint glimmer of almond to end a complex Irish whiskey from start to finish.
ABV: 43% SRP: $54.99
Irish Pot Still. Bourbon Barrel Aged, Irish Oak Finished. A style of whiskey that can only be made in Ireland. It is a mixed mashbill whiskey that was once the largest selling style in the world and is now making a comeback packing in more layers of flavor than other varieties. This one is single cask, aged in one of the rarest, most flavorful varieties of oak in the world – Irish oak. The virgin casks soak in so much whiskey that the liquid can only be finished for a year in them (after spending 3 years in American Oak, ex-Bourbon casks. While the bourbon cask softens and sweetens the whiskey, the higher levels of flavor in Irish oak complement and balance the classic pot still spices. Each bottle is numbered back to the cask, batch and 130 year old oak tree felled in the mountains around the distillery. We like this one neat, over ice, or in a highball (garnished with a grapefruit peel & mint sprig). A truly unique experience in whiskey.
Tasting Notes:
The nose: Sweet and citrus with vanilla, caramel, banana, treacle, with earthy, herbal undertones of oak spices and leather.
The taste: Chewy, warm and buttery, pot still malt and spices, toffeed pears, treacle, cinnamon, nutmeg and distinctive toasted, tannic oak.
Finish: Long with creamy vanilla, almond, forest fruit and toasted Irish oak