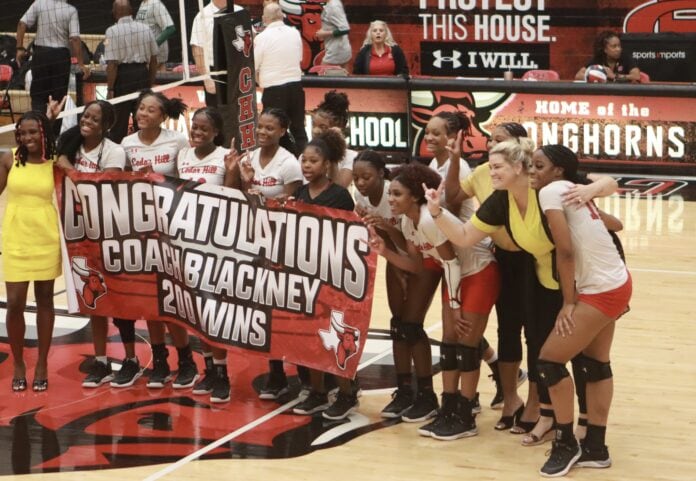 (CEDAR HILL, TEXAS) Friday was an evening of milestones for the Cedar Hill High School Volleyball Program at Milson Gymnasium.
They earned a 3-0 sweep of Waxahachie — their first victory over WHS in more than 15 years.
CHHS head volleyball coach Amanda Blackney earned her 200th career victory.
CHHS and WHS will meet again on October 10 in Waxahachie.
Cedar Hill (21-6, 2-1) won its 21st match of the season. The Lady Longhorns haven't won more than 20 matches in a season, in more than 15 years. The team finished 20-15 last season.
Cedar Hill, which hopes to qualify for the playoffs for the first time since 2018, will host Dallas Skyline on Tuesday.