Fernie's Funnel Cake's dynamic sister act, Christi Erpillo and Johnna McKee, recently unveiled their delicious new cocktail liqueur, just in time for this year's State Fair of Texas. Their family's company has been a favorite State Fair vendor for over five decades, so a large contingent of concessionaires and other friends turned out for the preview party at the Dolph Briscoe Livestock Center Sept. 12.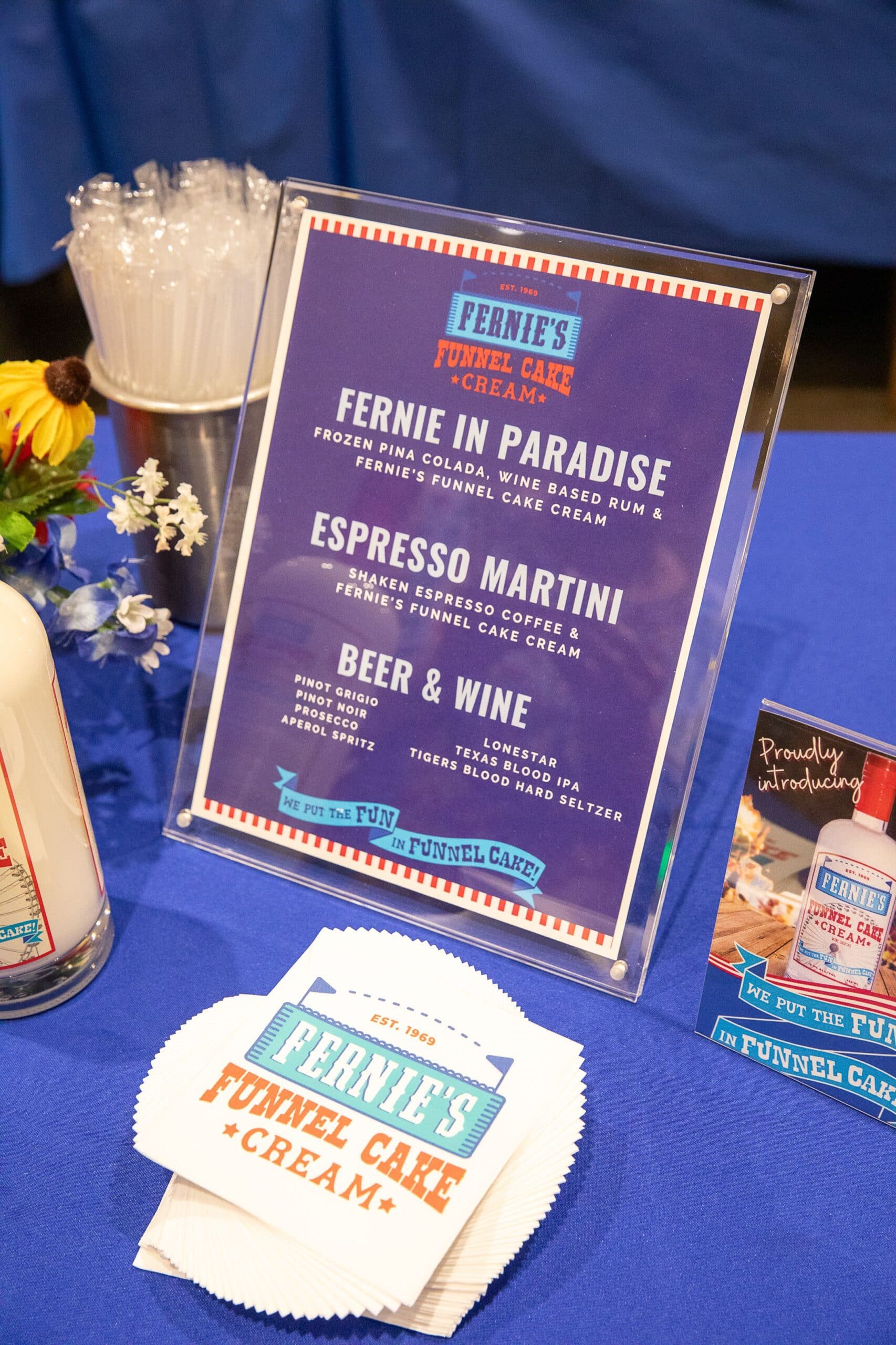 Fernie's Funnel Cake Cream is a wine-based cocktail inspired by their family's iconic carnival offering. Each 750 ml bottle contains 13.9% alcohol volume, and is available at the retail price of $14.99-$17.99 (as retailer prices vary). The first bottles are already available at Central Market locations across North Texas. Deliveries are also scheduled for Goody Goody, HEB, and Spec's in the following weeks.
Fernie's Funnel Cake Legacy
Drawing from their remarkable 54-year legacy of culinary craftsmanship, the sisters' new concoction features a unique fusion of fresh cream, fine wines, and natural flavors. Mildly sweet with hints of vanilla, the cocktail can be savored straight, over ice, or blended into your favorite libation. Mixologists were on hand at the preview event to provide a variety of special cocktails, including an Espresso Martini.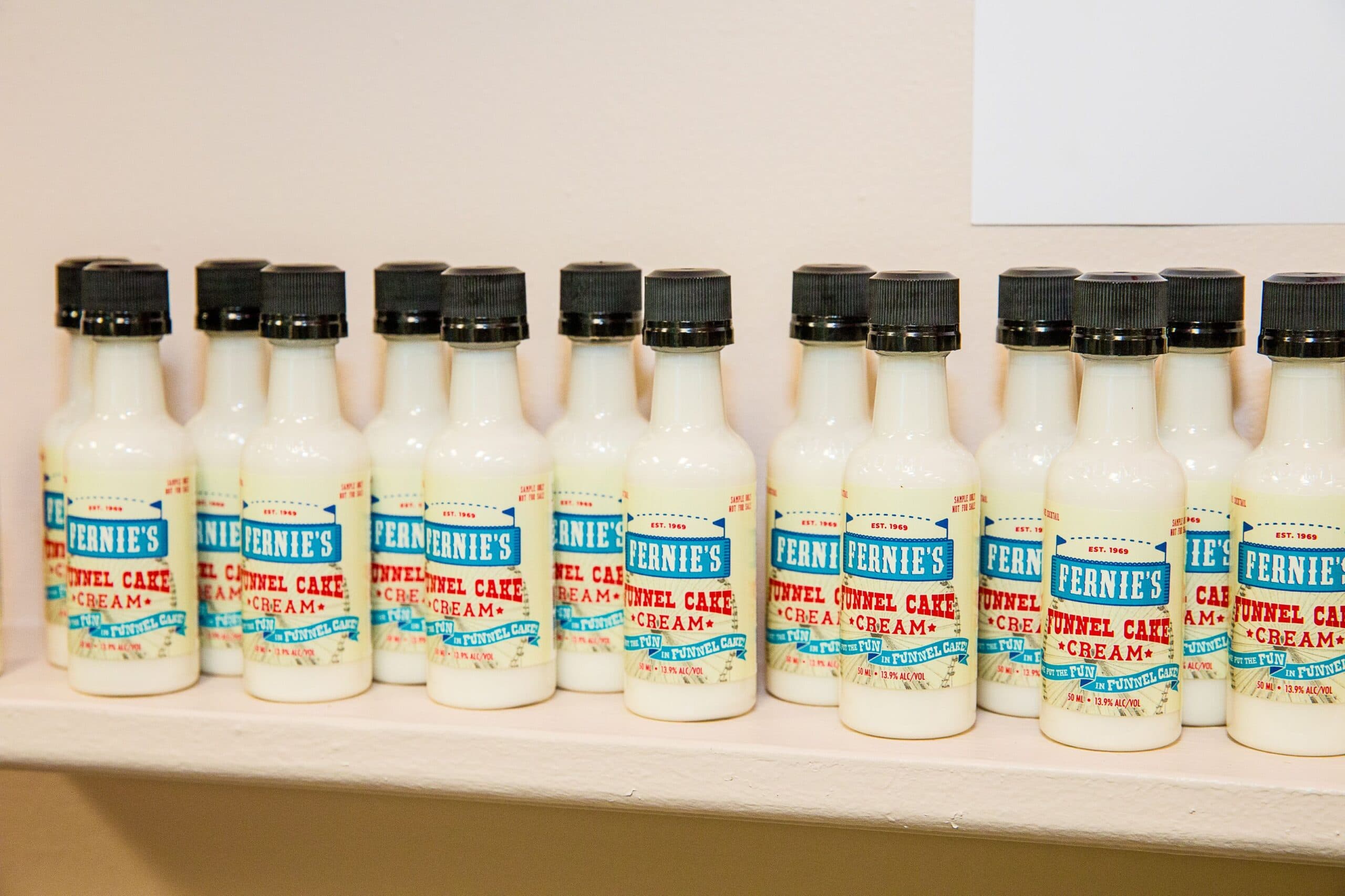 The inception of Fernie's Funnel Cake Cream started in 2022, when Christi Erpillo saw an advertisement for king cake liqueur in a liquor trade magazine. Since people across the world enjoy funnel cakes at year-round fairs and festivals, she reasoned they might also enjoy a funnel cake liqueur.
A Family Venture
Christi had a powerful ally in her husband, Bert Erpillo, a leader in the liquor industry with expertise and a large number of connections as the founder of Beverage Marketing Assoc. He played a pivotal role in the success of iconic brands like Tito's Vodka, Jägermeister, Chambord liqueur, and Pennsylvania Dutch Eggnog. He joined forces with the sisters, working to bring Christi's vision to fruition. Instead of using a traditional spirit such as vodka for the base, the longtime State Fair vendors believed a wine-based product was the way forward.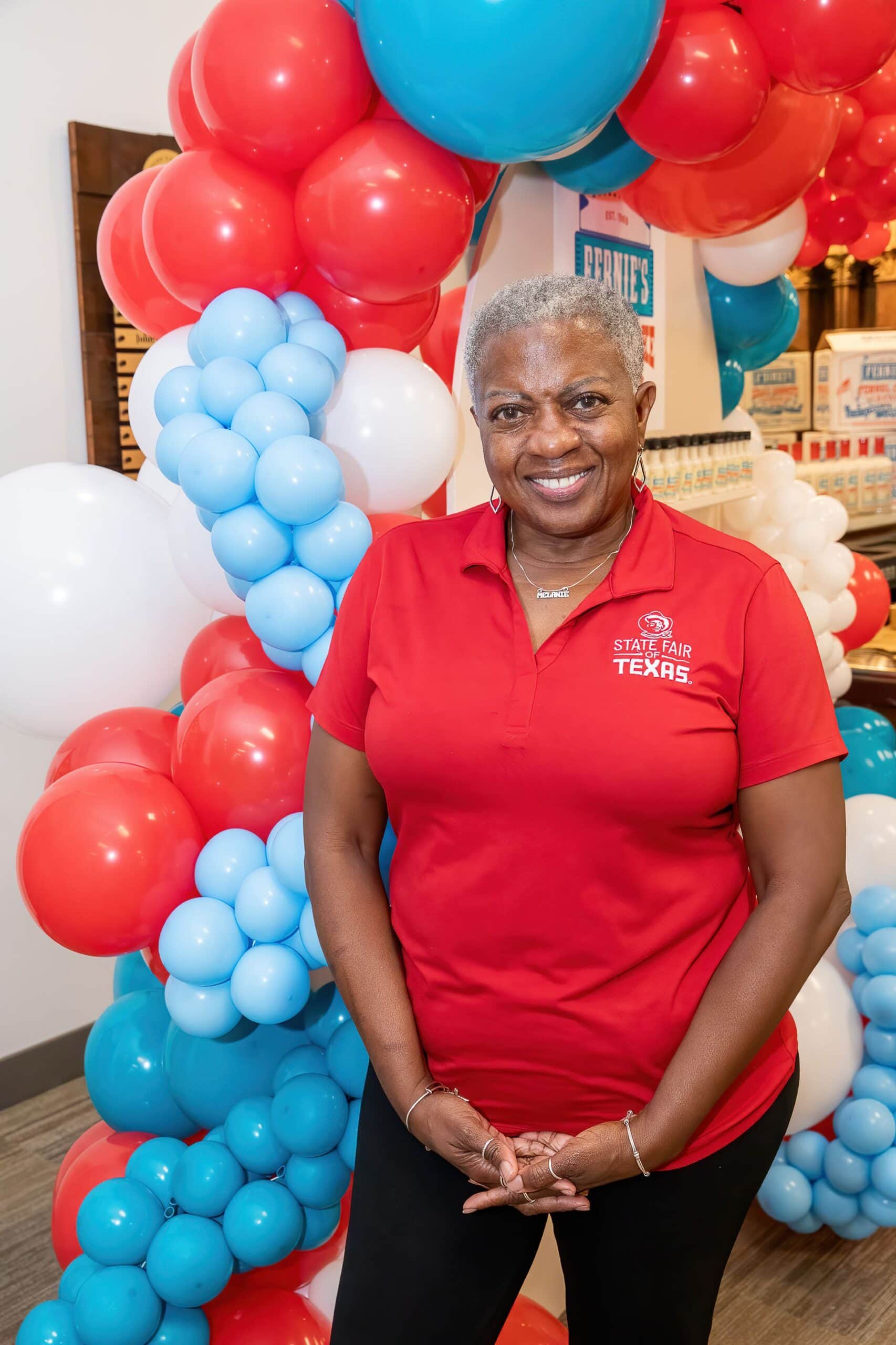 Christi said, "I read that 42 million people annually attend fairs in the United States and Canada, so we wanted to cater to all these diverse venues, from fairs to convenience stores and grocery outlets. There are around 2,500 liquor licenses in the state of Texas, but there are a staggering 50,000 convenience stores. The math was crystal clear to me."
Specialty Blends in Dripping Springs
Since only beer and wine are permissible at the State Fair of Texas, Fernie's found a partner in David Tindol at Specialty Blends in Dripping Springs, Texas. They had collaborated with him for years on the wine-based alternatives used in their margaritas and daiquiris. Convincing Specialty Blends to co-pack and bottle their new wine-based cream was a seamless endeavor.
In addition, they joined forces with Green Light Distribution, headquartered in Coppell. That company had recently clinched the number four spot on the esteemed 2023 Inc. 5000 list. Green Light Distribution has already secured orders from such renowned retailers as Central Market, Goody Liquor Stores, HEB, and Spec's.
For those attending the 2023 State Fair of Texas, Fernie's Funnel Cake Cream and cocktails made with the liqueur will be available at Fernie's Funnel Cake booths. For more information, please visit FerniesFunnelCakeCream.com.