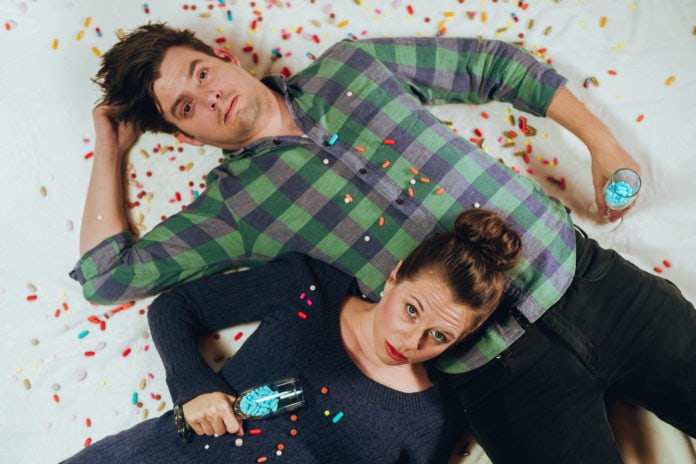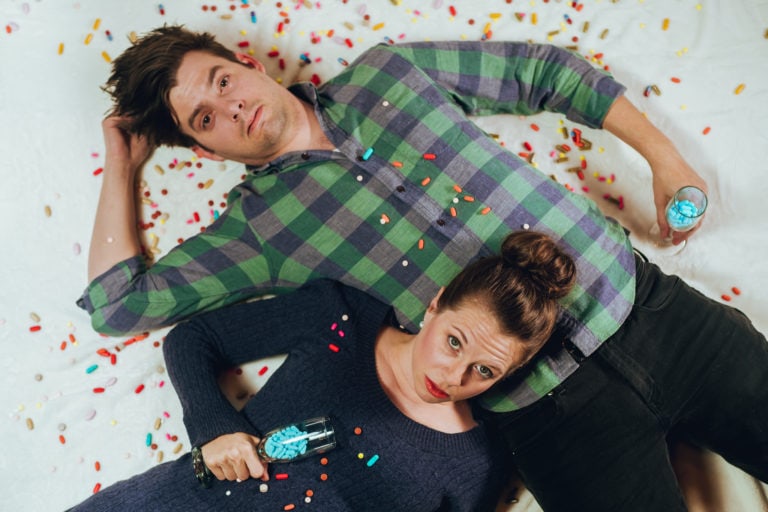 Empathitrax Opens April 4
Second Thought Theatre presents Empathitrax, a play about mental health by Ana Nogueira, April 4-28.The area premiere stars Jenny Ledel and Drew Wall and is directed by Carson McCain. Performances will be in Bryant Hall on Kalita Humphreys Campus, 3636 Turtle Creek Blvd.
"I think it is so important to see mental health depicted in a real relationship because it's something so many people want to hide from," said McCain. "But more than that, I think this play speaks to the action of empathy. In a world where we can scroll past peoples' thoughts and feelings, empathy is passive. We don't have to engage lovingly or feel anything for more than a moment. It takes so much extra effort to actively empathize."
STT Artistic Director Alex Organ said, "When I read this play, it struck me as the most accurate depiction of depression and mental health struggles that I have ever read in a play before. When I thought about who would be the right director to undertake this piece, Carson was the first person that came to mind. She brings intelligence and sensitivity to her work – especially work that deals with the intimacies and complexities of relationships."
What if repairing a broken relationship was as easy as taking a pill? A new drug that users to experience exactly what another person is feeling could be the miracle cure for one couple – but complications arise when medical advice is ignored, secrets are revealed, and one person's struggle with depression threatens to consume them both.
Sharing the stage for the first time since 2015's Belleville, Ledel and Wall star as HER and HIM, a couple so desperate to salvage what's left of their long-term relationship they opt to remove all barriers between them. Enter Empathitrax – a new pill that allows the user to feel what another being is feeling just by touching. Like any drug, there are unexpected side effects, especially when mixed – or NOT mixed with other drugs – and they must re-examine whether boundaries are necessary to make a relationship work.
Aaron Johansen will design lights, and Preston Gray returns to design sound. Amanda Capshaw returns to design costumes, and making her Second Thought debut is scenic designer and SMU graduate student Amelia Bransky. Christopher Llewyn Ramirez, recently named the newest member of Dallas Theater Center's Brierley Resident Acting Company, also has several roles in "Empathitrax."
Empathitrax opens with previews on April 4 and 5 at 7:30 p.m. Opening press night is April 6 at 8 p.m. PWYC performances of Empathitrax will be April 4,5,9,16, and April 23 at 7:30 p.m. PWYC tickets are available at the box office one hour prior to the start of the performance and are subject to availability. Tickets to Empathitrax are $25, on sale now at secondthoughttheatre.com.
Second Thought Theatre (STT) provides an intimate and unique theatrical experience by empowering top local theater artists to take risks, and by showcasing writers who boldly tackle the difficult and demanding questions of our rapidly changing world.