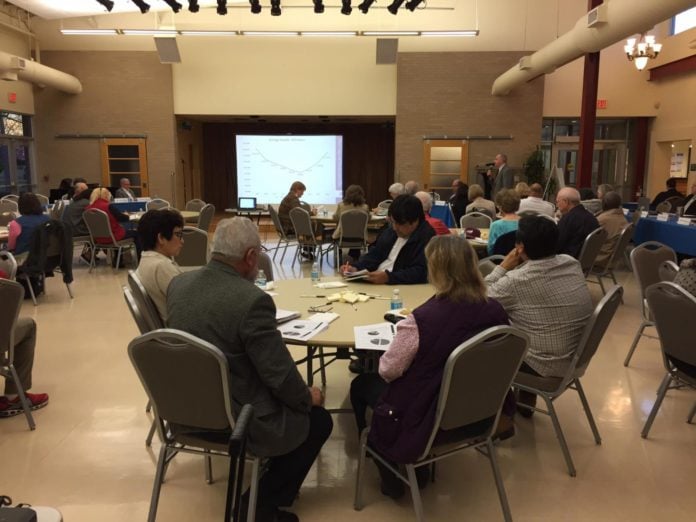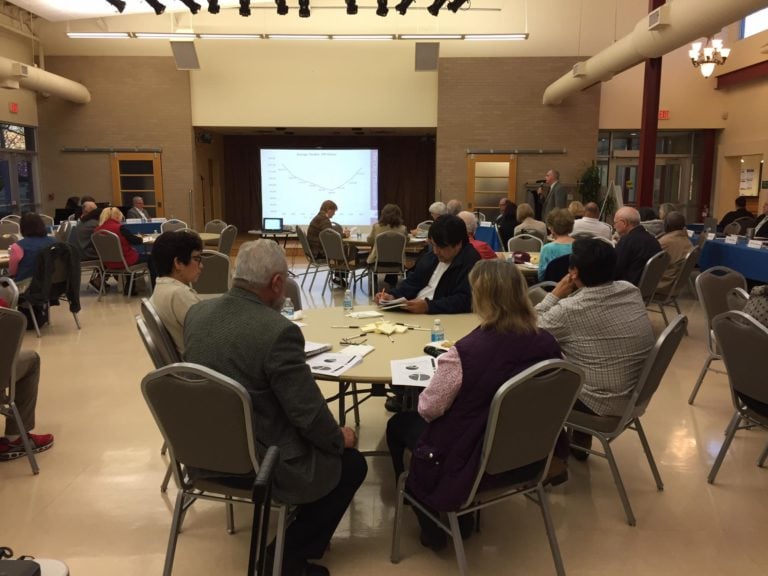 DUNCANVILLE—Every year, cities around the country go through a complicated budget process. Some residents understand the process while some do not. Duncanville council and staff are encouraging residents to take part in information sessions to get an understanding of how these numbers are determined.
Recently, the city held a Town Hall meeting to talk about the 2018 budget.
City Manager Kevin Hugman said the importance of the meeting was, "… to educate the citizens of Duncanville on the City's budget process and obtain their valuable input on what they felt the priorities should be for the FY 2018 budget."
Decisions Are Made By Those Who Show Up
With about 68 people in attendance, Hugman explained the City's budget process via a power point presentation. Following the presentation, attendees were invited to participate in an interactive session. Residents shared their opinions on what they believed the City should spend money on for the upcoming fiscal year at the Town Hall meeting.
City Council and staff were present to answer questions from the citizens.
"Educating the citizens on the City's budget process is a year-round effort," Hugman explained. "The budget process is an important element of the City's overall strategy to provide quality services for the citizens of Duncanville. Utilizing their tax dollars in the most cost-effective way is very important."
Citizen Engagement Impacts Budget Priorities
Hugman said Duncanville citizen input will weighed significantly during the development of the upcoming budget.
The good news is that it's still early enough in the budget process for citizens' opinions to make an impact.
"The development of the budget will begin in the next couple of weeks and continue through the summer," Hugman added. "A workshop on the preliminary budget will be held with City Council in June. Then public hearings will be held in September with City Council consideration to follow."
Citizen input won't stop there during this year's budgeting process.
"An important element of the city's communication plan has been the implementation of a series of town hall meetings. These are geared to engage, inform and educate citizens on topics of interest affecting our community," Hugman said.
The Town Hall meetings focus on topics such as the water rates, a smoking ordinance and the overall budget. There is also an open-topic session, which allows attendees an opportunity to address council and staff about matters that concern them personally.
Hugman said it is the council's desire to continue these meetings indefinitely, providing a forum for dialogue in the community.
"The citizens in attendance were very engaged and provided great input and questions," Hugman added. "Their feedback is important as we face the always-difficult process of balancing the citizens' needs and desires with the available resources."
The next Town Hall meeting date and topic will be determined in the next few weeks. Residents can get more information by visiting www.duncanville.com and by signing up for the City's newsletter.