Planning a Staycation for yourself or your family? Look no further than Irving Texas! Just drive northwest (less than 30 minutes from most Best Southwest cities) and pull into one of Irving's most unique hotels, the Texican Court. You'll be greeted with friendly, Texas-style hospitality at this adorably funky hotel on Las Colinas Blvd. I recently spent several days there attending Southern Travelers Explorer's conference (#STEIrving) and discovered how many great restaurants and fun activities our neighboring city offers.
Staycation at Texican Courts Las Colinas
Having our stay at the Texican Court was an inspired choice by the conference planners since those attending came from many cities across the U.S., and some were first-time visitors to Texas. The hotel provides an ideal introduction to all things Texan. Visit Irving was the primary sponsor of #STEIrving, and they treated conferencegoers to an amazing opening night experience. We enjoyed an outdoor BBQ on the hotel grounds on our first night. Conference attendees were warmly welcomed by Irving's Mayor and Chamber officials, while a Longhorn steer waited patiently for photo ops.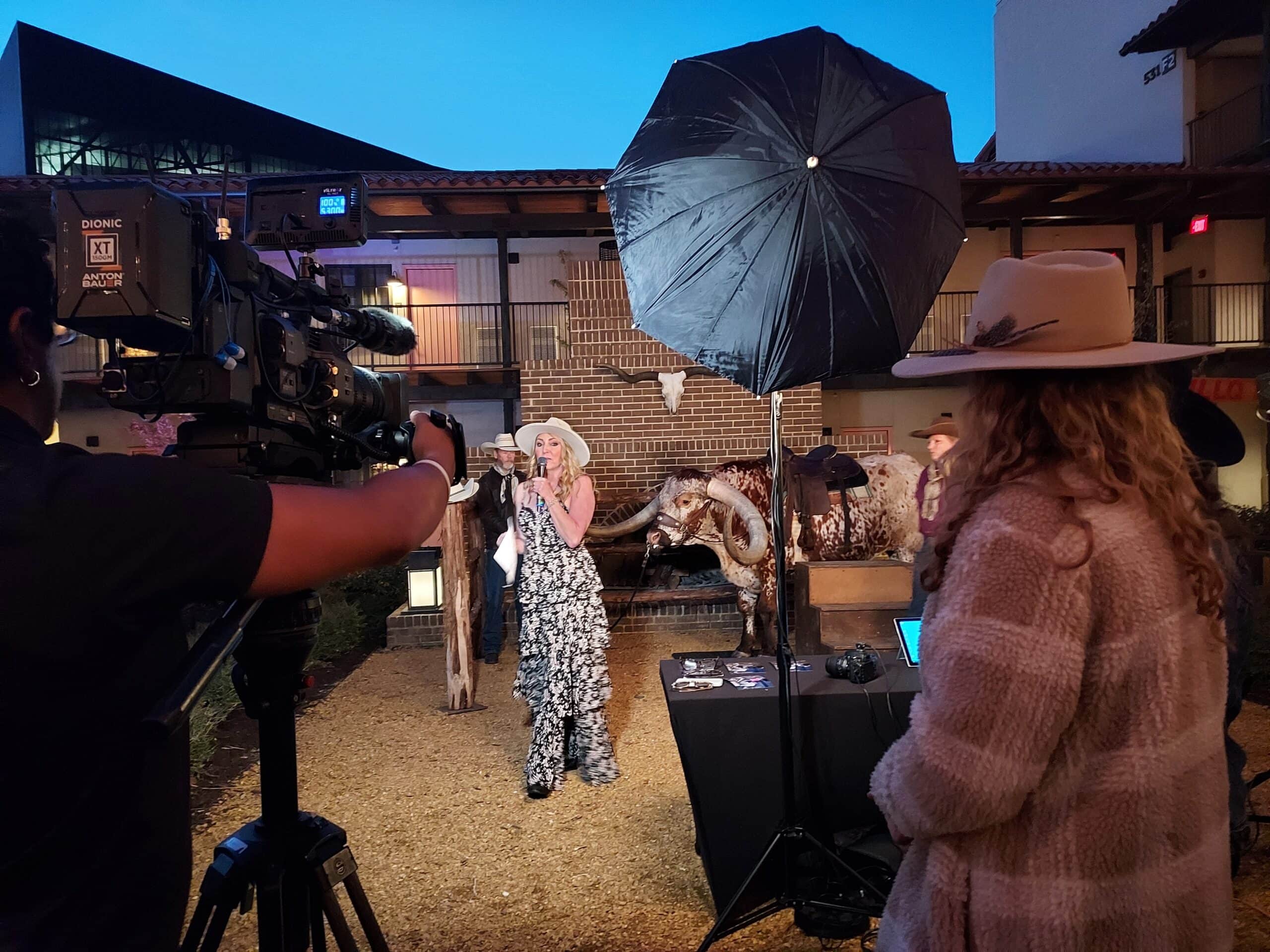 Everyone received a wide-brimmed Stetson hat of their choosing from FleaStyle Hat Bar, after decorating and branding it with their initials. Great idea, since everyone now looked and felt like an honorary Texan. As a native Texan, I loved experiencing "how to be Texan" through the eyes of people who had never visited here. It was fun watching visitors from Kansas, New York, and Wisconsin try boot-scootin', line dancing to country music, and cheer for their favorite at the armadillo racing. The evening ended as we roasted s'mores over the courtyard's firepits.
Texican Court is within easy walking distance from several attractions, and just across from the Toyota Music Factory featuring numerous restaurants and bars. Their nightly entertainment features live music on the outdoor pavilion stage and other activities, including first-run films at the Alamo Drafthouse Cinema. Irving on the Rocks, a new promotion, invites you to "Claim Your Rock Star Kit" for prizes while strolling the entertainment district.
Diners, Drive-Ins, and Dives in Irving
After informative seminars Saturday morning, conference-goers are divided into smaller groups to try local adventures suggested by Visit Irving. As a foodie, I boarded the van for "Diners, Drive-Ins and Dives" offering five "uniquely Irving" venues and a "trip around the world." Irving is justifiably proud of having a large number of ethnic bakeries, markets, and restaurants in the city.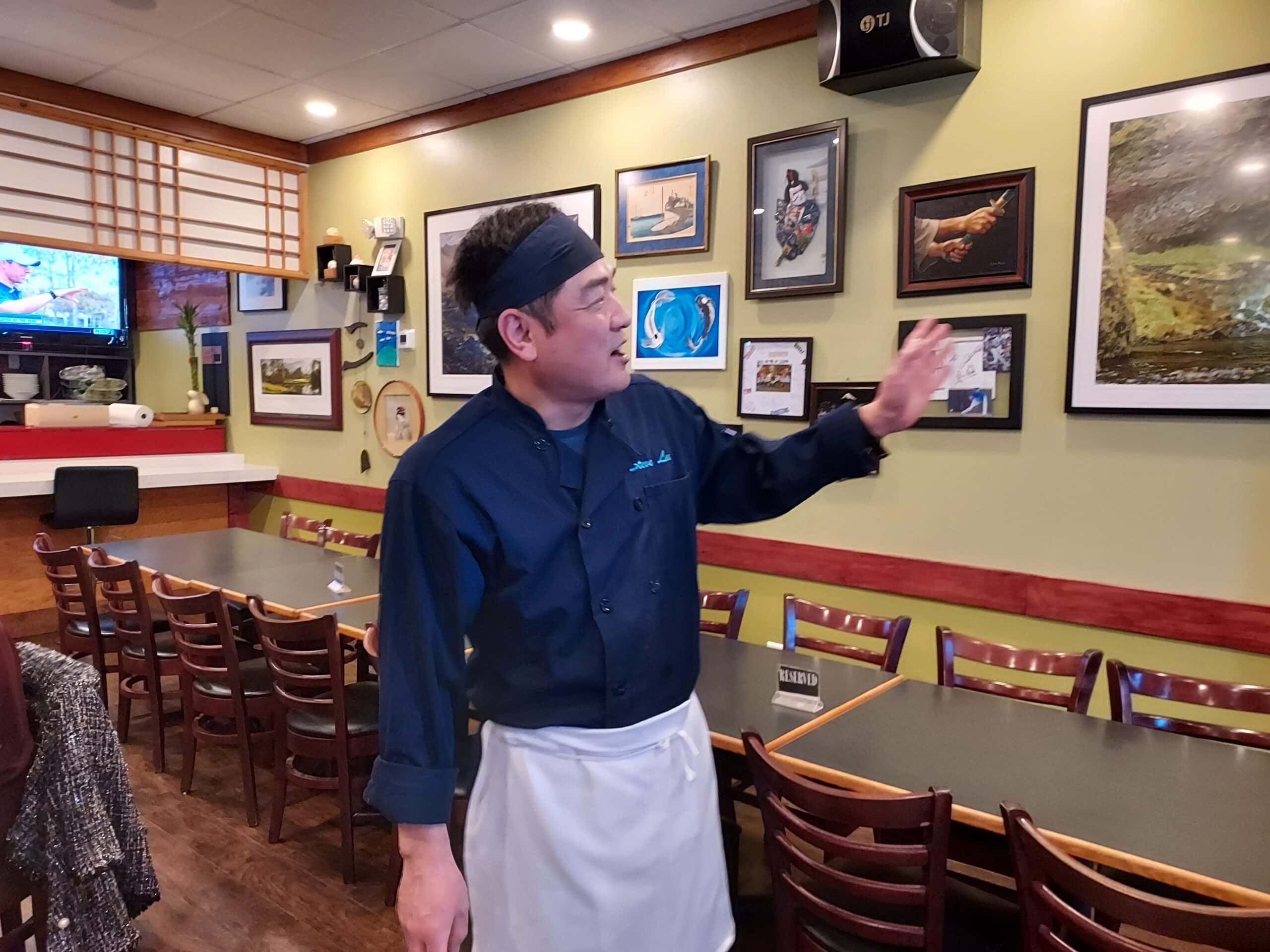 Our first stop was to locally popular Midori Sushi, a Japanese/Asian Fusion restaurant that opened in 1999. Owner/Chef Steve Midori was such a delightful, generous host that some visitors (myself included) couldn't resist eating several plates of his fresh sushi and sashimi dishes. Irresistible, after watching Chef Steve demonstrate his sushi-making skills with a fresh Yellow Fin Tuna. Midori Sushi Japanese Restaurant Las Colinas is located at 4020 N. Macarthur #114 in Irving, phone 972-887 -1818. Visit midorisushi.com.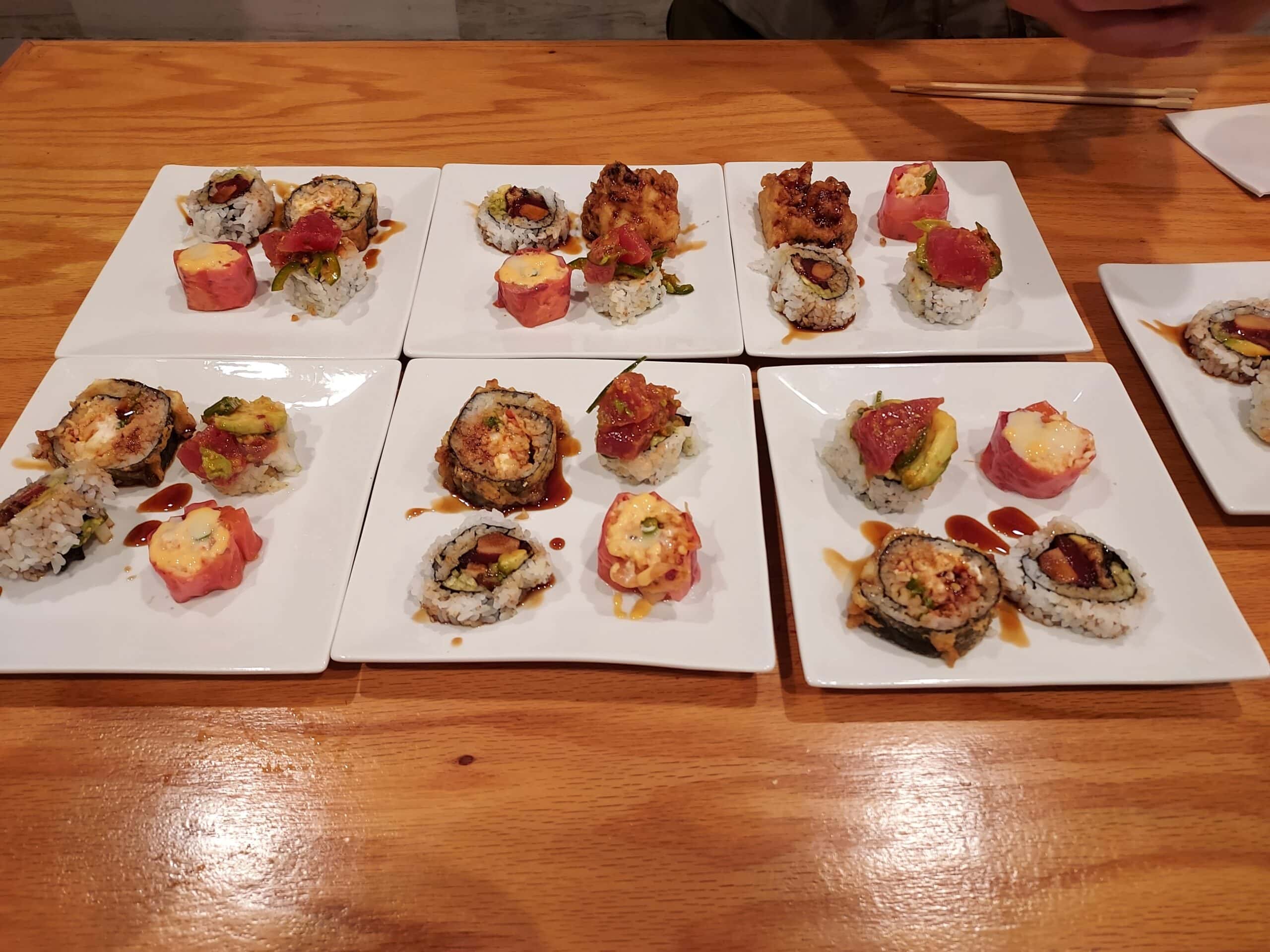 Our next stop: Empa Mudo, a small bakery with Buenos Aires flavors whose specialty is Argentinian gourmet empanadas. The "over-stuffed pillows of gooey goodness in a golden, crispy pastry crust" lived up to their description. Our next restaurant was Po Melvin's, where we were entertained by Brent Rozell. He's a well-known local singer/guitarist whose band, "Brent Rozell and the Soulmates," perform around the country.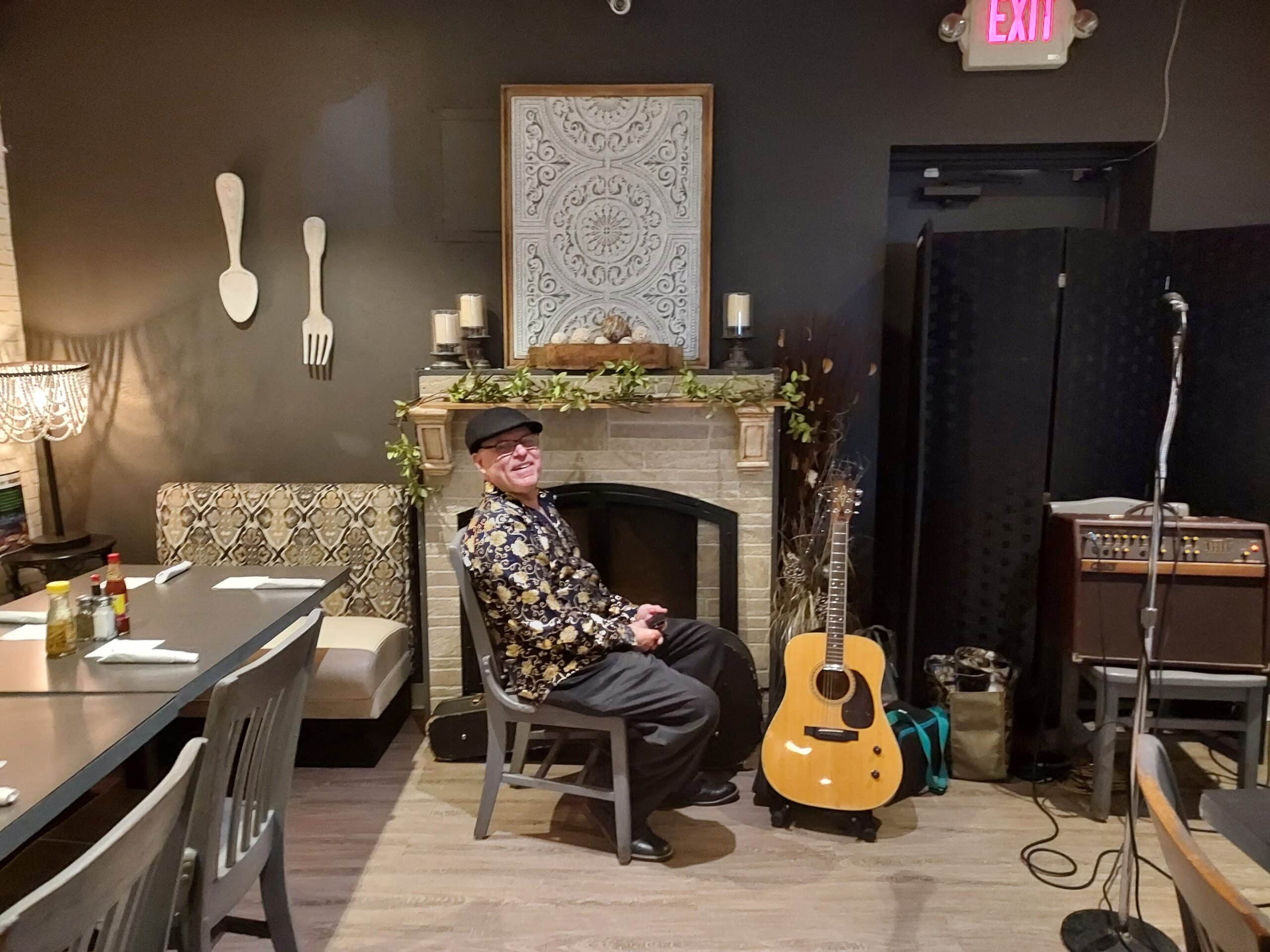 Po Melvin's Cajun Cooking
We were offered a vast array of dishes at Po Melvin's, which "marries Cajun flavors with all kinds of southern favorites," and tried valiantly to sample them all. Wait staff brought out tray after tray of delicious dishes from steaming bowls of NOLA-style file gumbo, fried chicken and seafood, red beans and rice, and so much more. If you plan a Staycation in Irving, please put this place on your must-try list–and please go hungry!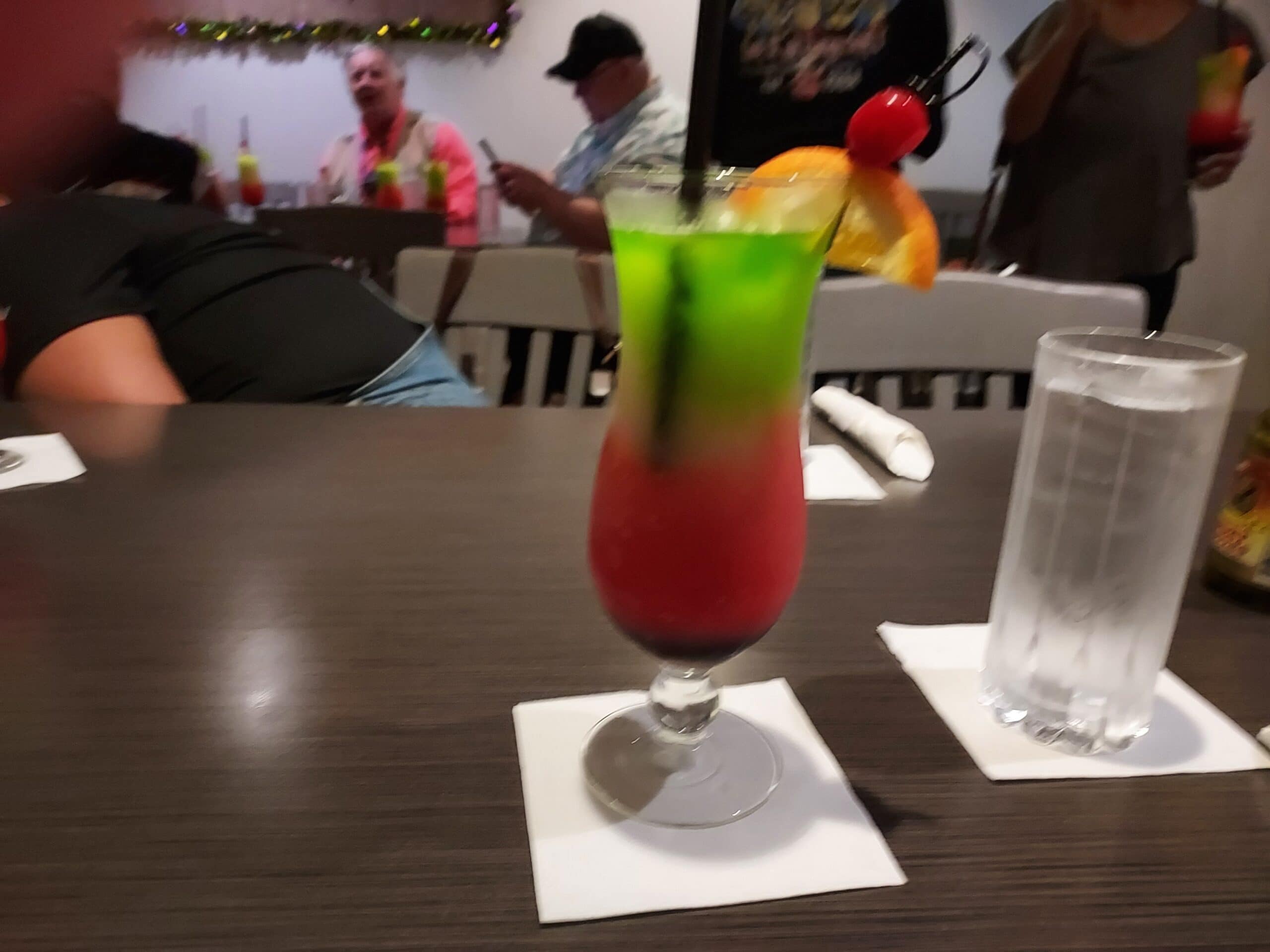 They also brought everyone a rainbow-colored drink called Yo Mama that I doubt my mama would have approved for daytime drinking. As they like to say at Po Melvin's, "Laissez le bons temps rouler" or let the good times roll. Visit pomelvins.com for info.
Our next stop was MoMo Spot, inside a Chevron Station and featuring the flavors of Nepal. The mom-and-pop shop serves a variety of Nepalese dishes, ranging from their flaky momos to my favorite, a spicy noodle dish. Visit MoMoSpot.Shop for information.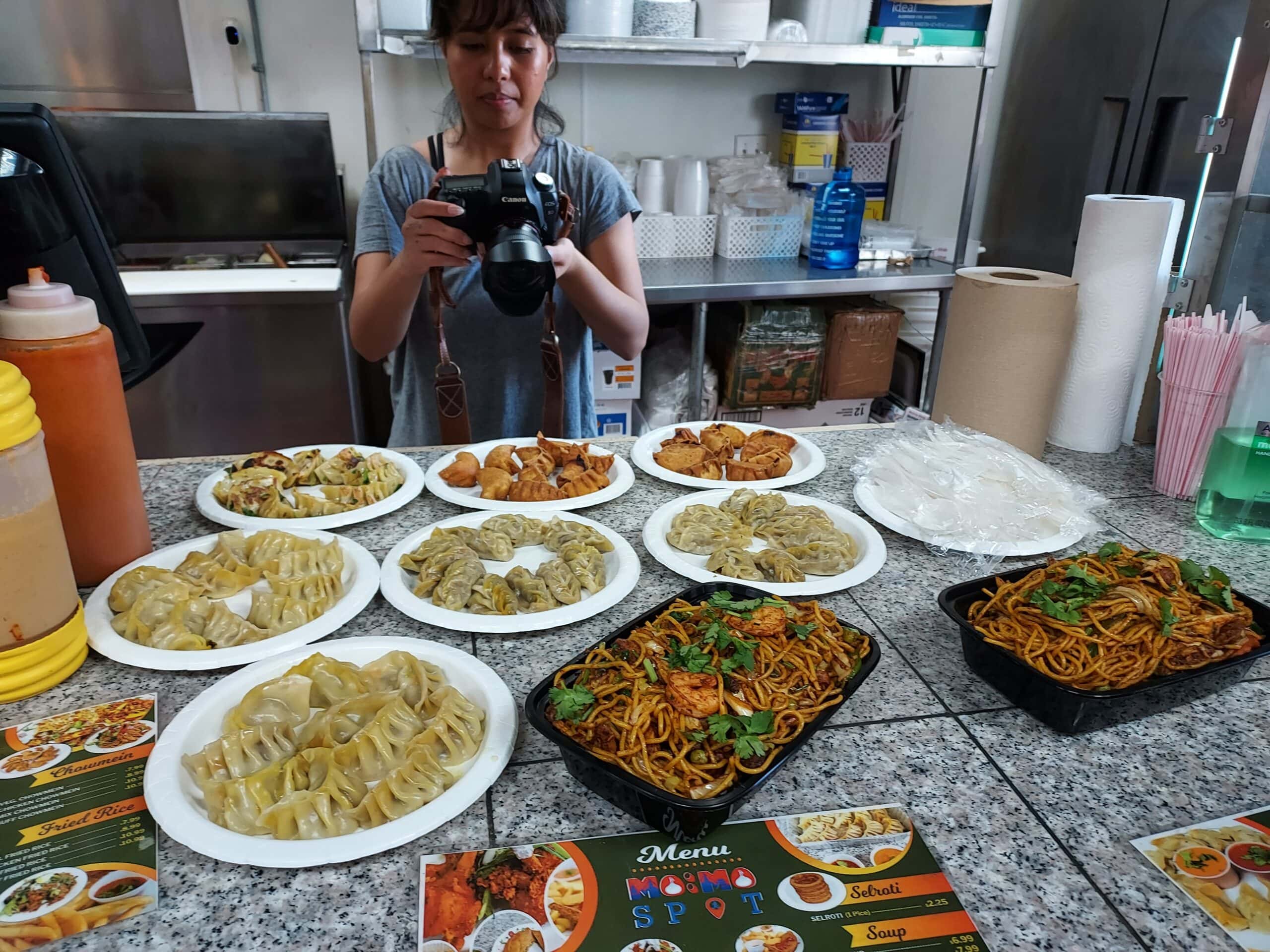 Argentina Bakery
The foodie van's last scheduled stop was at the Argentina Bakery, which I'm told is a popular destination for natives of Argentina and anyone else who loves baked goods. When Argentina won the World Cup, all the locals flocked there to celebrate their country's victory. It's described as "one part coffee house, one part international grocery store, and two parts bakery."
Tantalizing cases are stacked with gorgeously decorated, made-from-scratch cakes and other pastries that look too good to eat but too yummy not to! Another must-do stop for any Staycation plans! Visit ArgentinaBakery.com for info.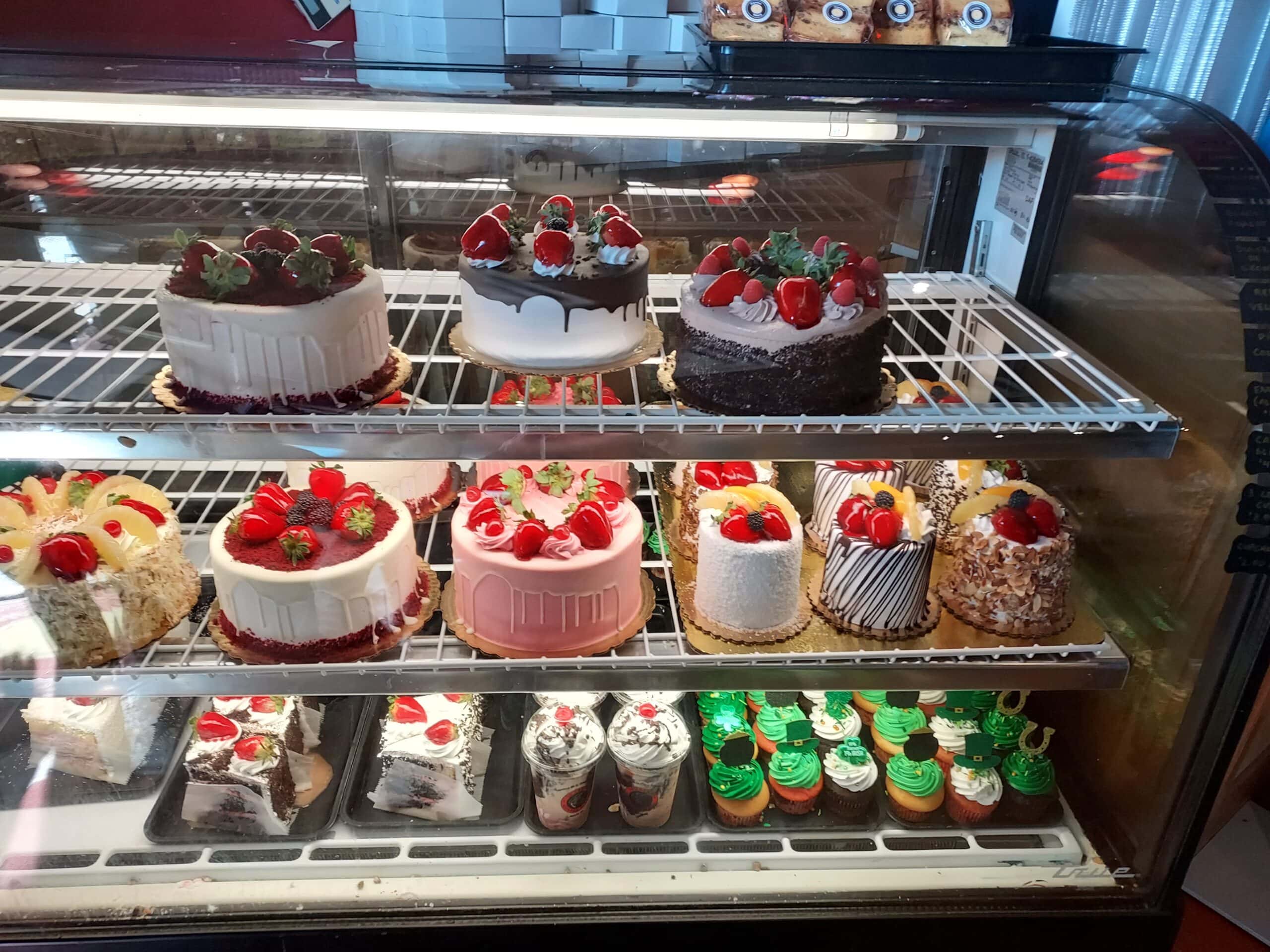 Another surprise was still in store from the creative team at Visit Irving. Our van joined the other groups by the picturesque Las Colinas Canal, where we watched gondolas gliding by. We were invited to board our gondola for a trip around the canal, while each of us received a special lock inscribed with our names. Mine read Jo Ann & Durhl Forever, so they had done their research to personalize these love locks. We were allowed to place them on the Bridge of Locks, a popular local tradition, during our gondola trip.
Staycation for Food Lovers
That evening we divided into small groups again for #STEIrving Dine Around, (maybe not necessary for someone who had been dining around all day like me). But those who had been more active, engaging in water activities, goat yoga, or strolling through the art district, deserved a great meal at one of Irving's fine restaurants.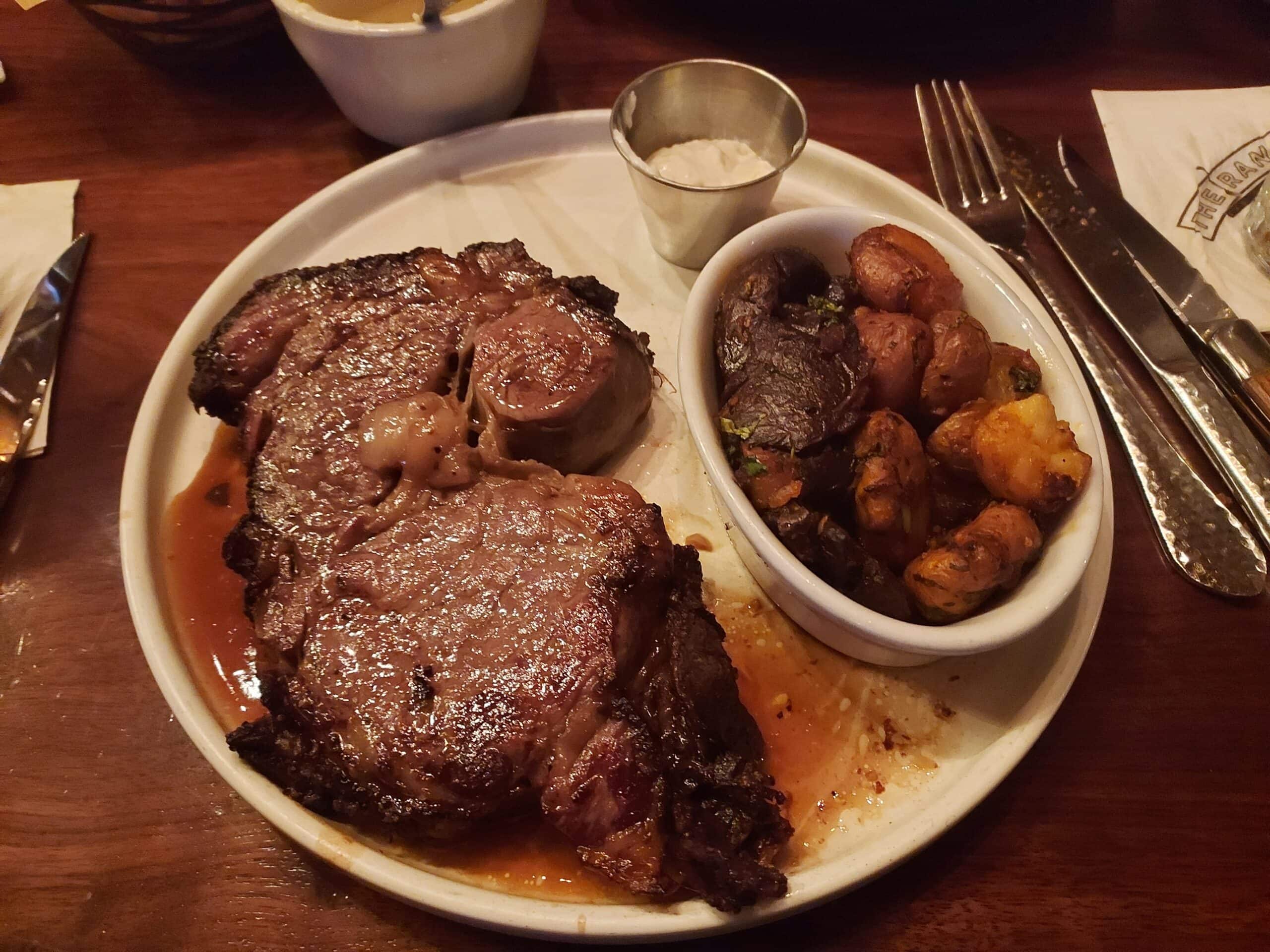 My group enjoyed a true Texas experience at The Ranch at Las Colinas, a sprawling, rustic restaurant with a sophisticated menu. The Ranch boasts a large, covered patio with a fire pit and live music, and the menu features locally sourced, farm-to-fork ingredients. We tried Texas Whiskey BBQ Ribs, crispy fried oysters, Spicy Elk Picadillo Tacos, and Branding Iron Onion Rings as appetizers. Entrees included steaks, seafood, and chicken fried steak. For information, visit TheRanch.com.
There's more than enough to do in Irving to keep you or your family entertained–and exceedingly well-fed–on this Staycation. Just think of the money you'll save on fuel, enough to try more of their great restaurants.