My husband and I recently attended a food tasting for recipes that Executive Chef Patrick Hildebrandt created for new Texican Court's Two Mules Cantina Restaurant. The 152-room retro-inspired Texican Court will open Nov. 15 in Las Colinas.
Chef Hildebrandt's six course tasting menu started with cold appetizers Michi Ceviche (charred shrimp, cherry tomato, grilled onions, michelada sauce) and Border Tuna Stack (citrus and chili marinated Tuna, avocado, escobeche, cilantro).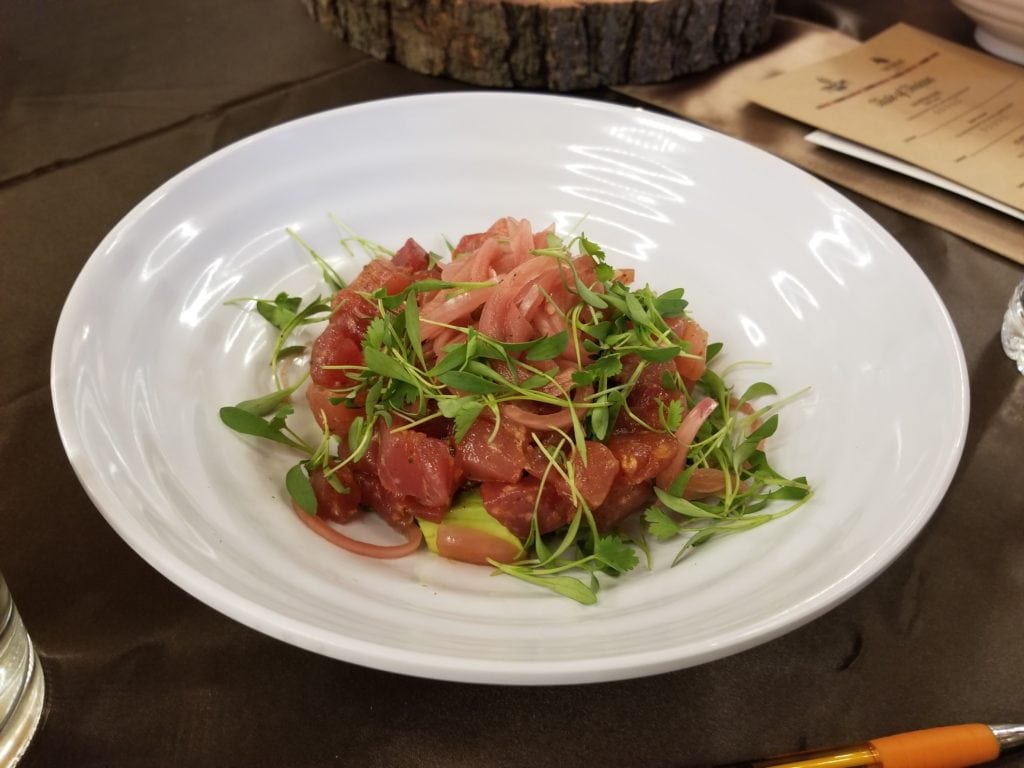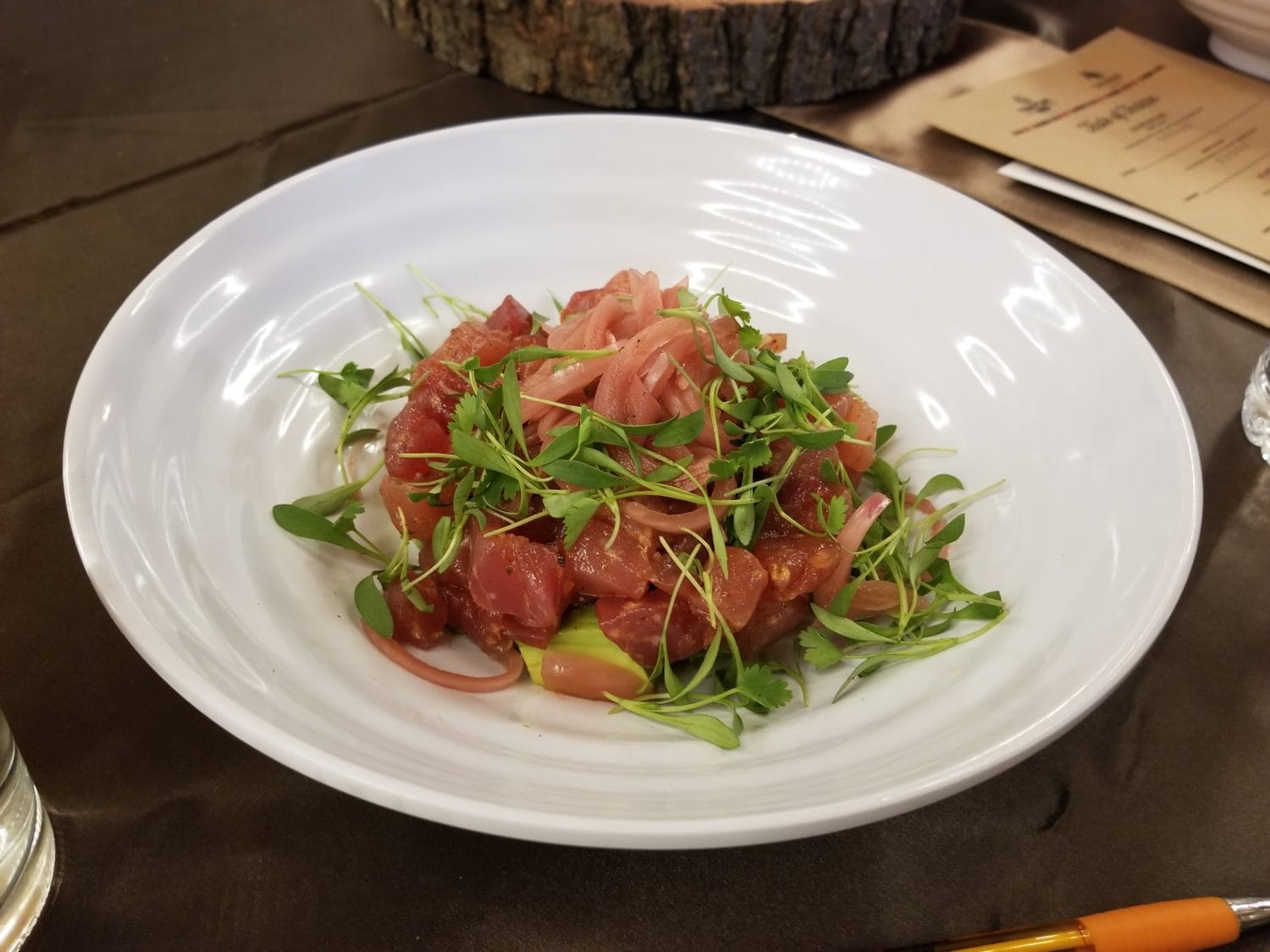 For the hot appetizer course, a succulent barbecued beef tostado with black bean puree, caramelized onion, blistered tomato was one of my favorites. This was followed by another favorite, a savory Elote featuring perfectly spiced and grilled corn on the cob with Queso fresco, de arbol aioli, and smoked chili powder. These were so good I ate two.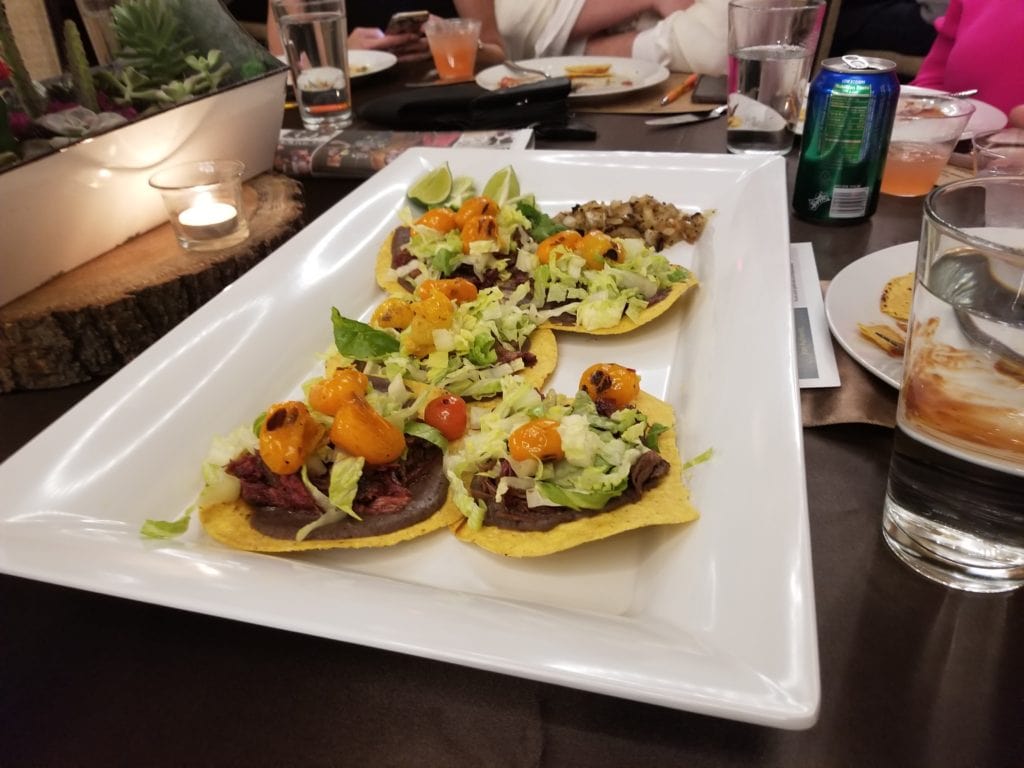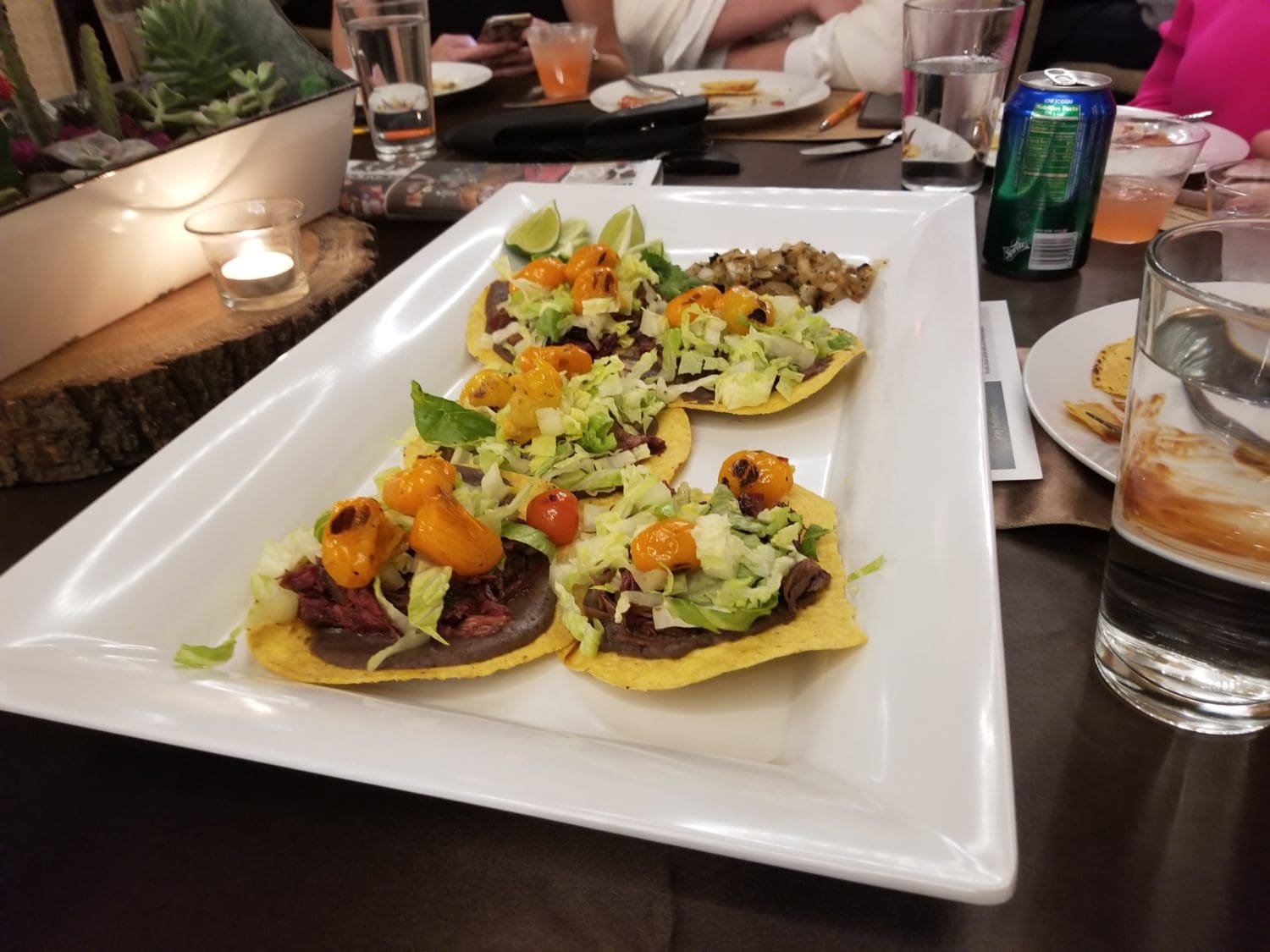 Next on the upscale Tex-Mex menu we were treated to an entrée of Cochinita Pibil (Achiote marinated smoked and sous vide pork shoulder. This dish was so tender it melted in your mouth. Last but not least by any means was a delicious Tres Leches cake that was so moist it should have been eaten with a spoon instead of a fork. Churros were also on the dessert platter.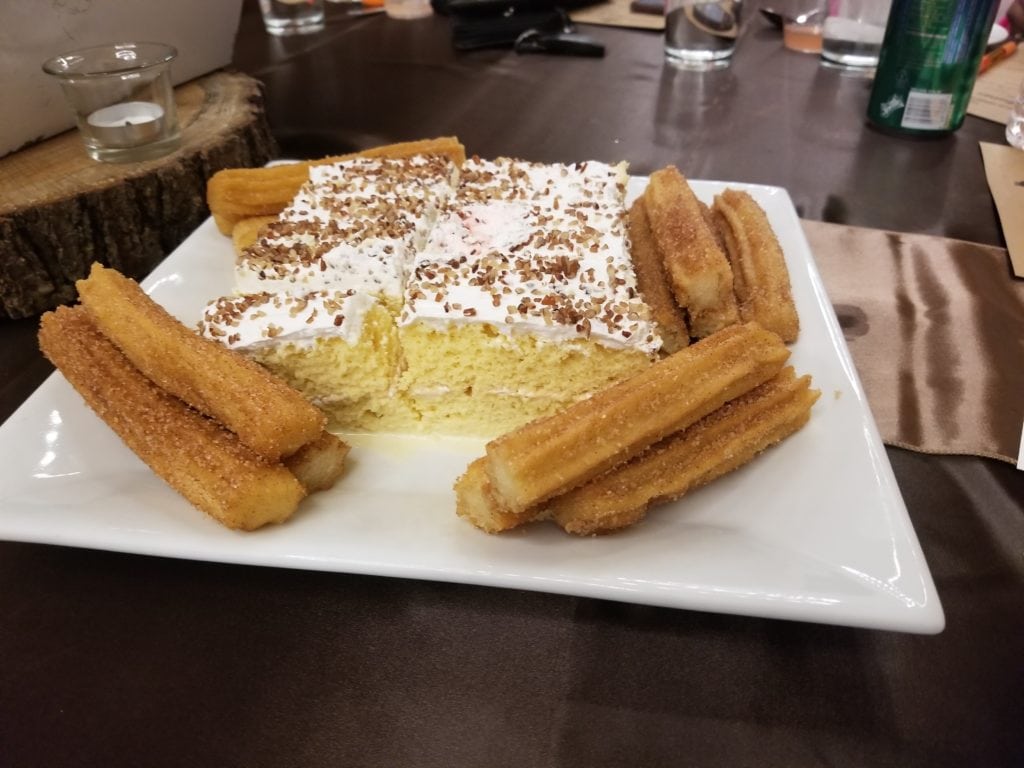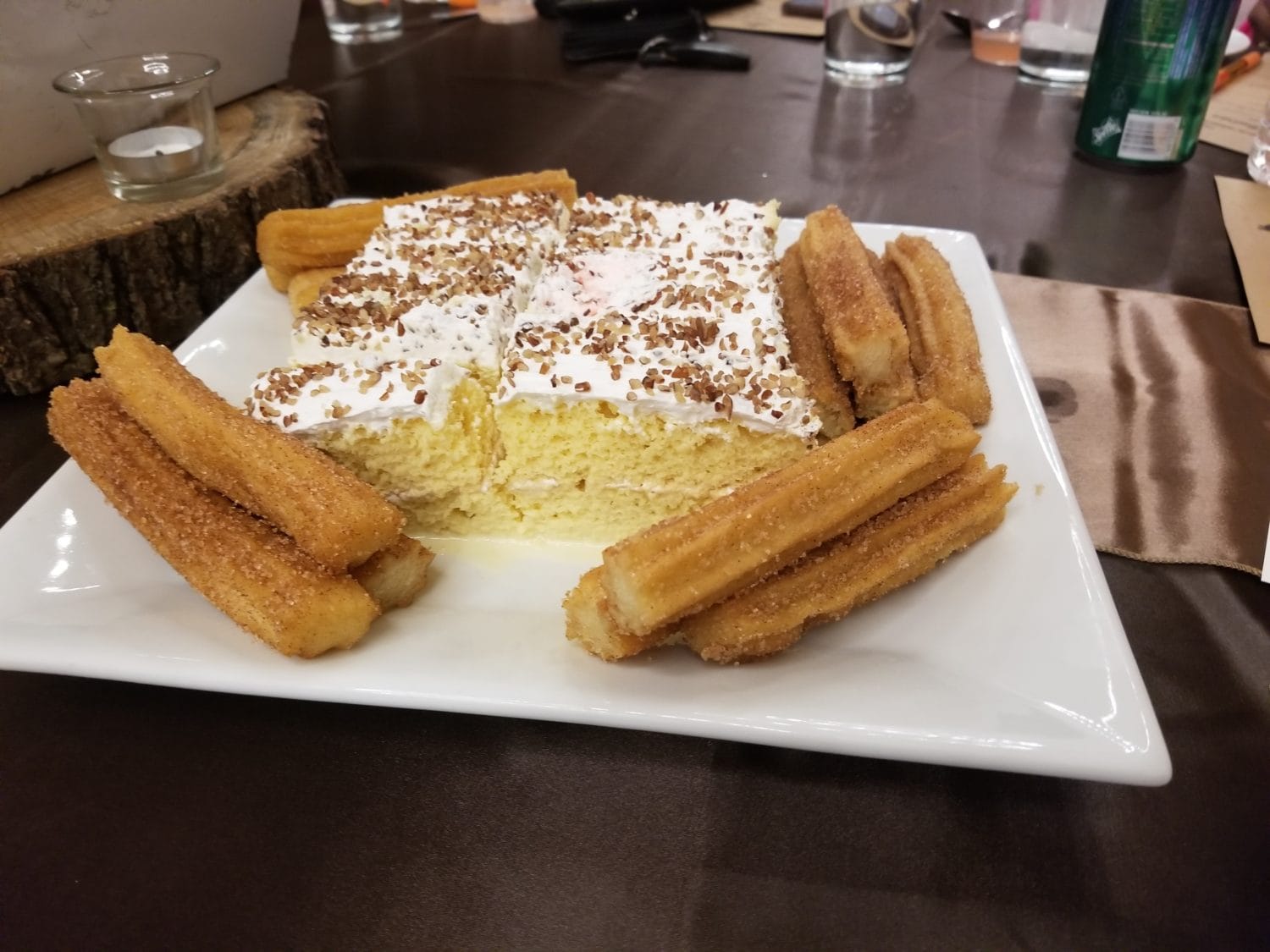 With food this good, Two Mules Cantina Restaurant should be a popular dining destination for locals and tourists alike. I know my husband and I will definitely be back!
Valencia Group's Texican Court: Retro-inspired Concept For Las Colinas
Valencia Group's Texican Court, an old-fashioned motor court concept with nostalgic Texana influence, will open Nov. 15 in Las Colinas. The property is located at 501 W. Las Colinas Blvd. It is directly across from popular entertainment center, Toyota Music Factory. The Irving Convention Center is also across the street.
Texican Court's Spanish mission-style architecture blends Mexican and Lone Star State cultures. They feature 3,500 square feet of indoor meeting and event space, and three distinct courtyards. Also featured are a circular-styled pool, large wood-burning fire pits, rocking chairs, live music, and Two Mules Cantina restaurant.
"We wanted to bring the theme song from the Spaghetti Western film, 'The Good, The Bad and The Ugly,' to life through the design of this hotel," said Valencia Group President Doyle A. Graham, Jr. "When you listen to the song, you can envision the larger-than-life vistas filled with dramatic backdrops and excitement, and we captured the essence of the tension and the drama characterized by this song in the walls of this hotel to create a captivating experience for our guests."
Innovative international architecture and design firm Rottet Studio designed the "home away from home" appeal of Las Colinas' Texican Court. Two Mules Cantina restaurant will be open to hotel guests and the local community. Group accommodations and meeting spaces, along with weddings and receptions, are also available at Texican Court. Their Little Chapel holds up to 160 people, and Serape Boardroom holds up to 18.
Texican Court is led by General Manager John Thomas, Executive Chef Patrick Hildebrandt, and Director of Sales and Marketing Brianna Sepulveda.
Introductory rates for Texican Court start from $99 per night. For more information or to make a reservation, visit www.texicancourt.com or call 833.839.4886.