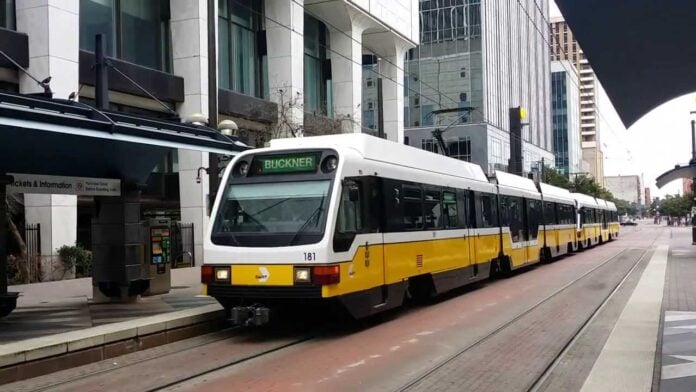 Dallas Area Rapid Transit (DART) is increasing service as well as adding a Trinity Railway Express (TRE) train on Sunday, April 2 for the NCAA Women's Final Four events in Dallas this week.
DART Light Rail Service
Friday, March 31 through Sunday, April 2, Green and Orange line trains, which provide service to DART's Victory Station and the American Airline Center (AAC), will add an additional car to each train to provide for additional passengers. Trains will arrive at each station every 20 minutes.
Trinity Railway Express Sunday Service
The Trinity Railway Express (TRE), which also serves DART's Victory Station and the AAC, will operate its regular schedule on Friday, March 31 and Saturday, April 1. For the National Championship game on Sunday, April 2, the TRE will run one train between Fort Worth and EBJ Union Station.
The train will leave Fort Worth T&P Station at 11:30 a.m., and arrive at Victory Station at 12:29 p.m. The train will return westbound one hour after the end of the Division I National Championship game. Passengers should plan to arrive 10-15 minutes ahead of schedule to be sure to catch this service.
More information is available on the TRE website at Trinityrailwayexpress.org.
Dallas Streetcar Service
The Dallas Streetcar will provide regularly scheduled weekday and weekend service. For more information visit the Dallas Streetcar website at DART.org/dallasstreetcar.
DART staff will be available on the platforms to assist passengers. For more information and trip planning, please visit DART.org, download the DART GoPass app for free, or contact DART Customer Information at 214-979-1111.