Celebrate Easter Sunday April 9 with family brunches, Easter egg hunts, and other fun events. Here are a few DFW restaurants and venues that offer special menus and events to please everyone in the family.
OAK'D is here to handle all the heavy lifting for your family's Easter Brunch, whether you're celebrating here or at home. The casual, chef-driven restaurant is known for its slow-smoked meats, fresh sides and desserts. OAK'D has something special planned for Easter, and the team is cooking up delicious spiral hams for takeout orders. On Easter Sunday April 9 OAK'D is hosting an egg hunt for adults and kids.
Smoked Hams To-Go: Order by 3 p.m. April 7 All the best Easter celebrations begin with a good ham. And this year, the best hams are found at OAK'D. Averaging 12 pounds, the smoked, spiral hams will feed a crowd, giving you one less thing to worry about if you're hosting friends and family. Place order online or call 214-242-8671. Payment ($74) is due when ordering, and orders must be placed at least two days prior to the pickup date to ensure availability.
Adult Easter Egg Hunt
OAK'D is hosting an adult Easter egg hunt from 11 a.m. to 1 p.m. on Easter Sunday. Staff will hide eggs around the restaurant (some harder to find than others), filled with vouchers. They can be redeemed for prizes ranging from gift cards and discount cards to koozies and other merchandise. Adults are limited to one egg each. Kids won't be left out, as candy-filled eggs will be reserved for the little ones. Bring the whole family to OAK'D on Easter Sunday, and enjoy a day of delicious BBQ and wholesome fun.
OAK'D is located at 5500 Greenville Ave., suite 1300 in Dallas. For more information, please visit oakdbbq.com.
Celebrate Easter at Truluck's
They are designed to create memorable dining experiences, offering guests the ocean's finest sustainably sourced seafood, prime steaks, remarkable cocktails and wines alongside the most hospitable service. Truluck's signatures and guest favorites (like Miso-Glazed Sea Bass served with crab fried rice and chilled cucumber slaw, Sesame Seared Tuna, Prime King Crab, and South African Lobster Tails), are on the menu.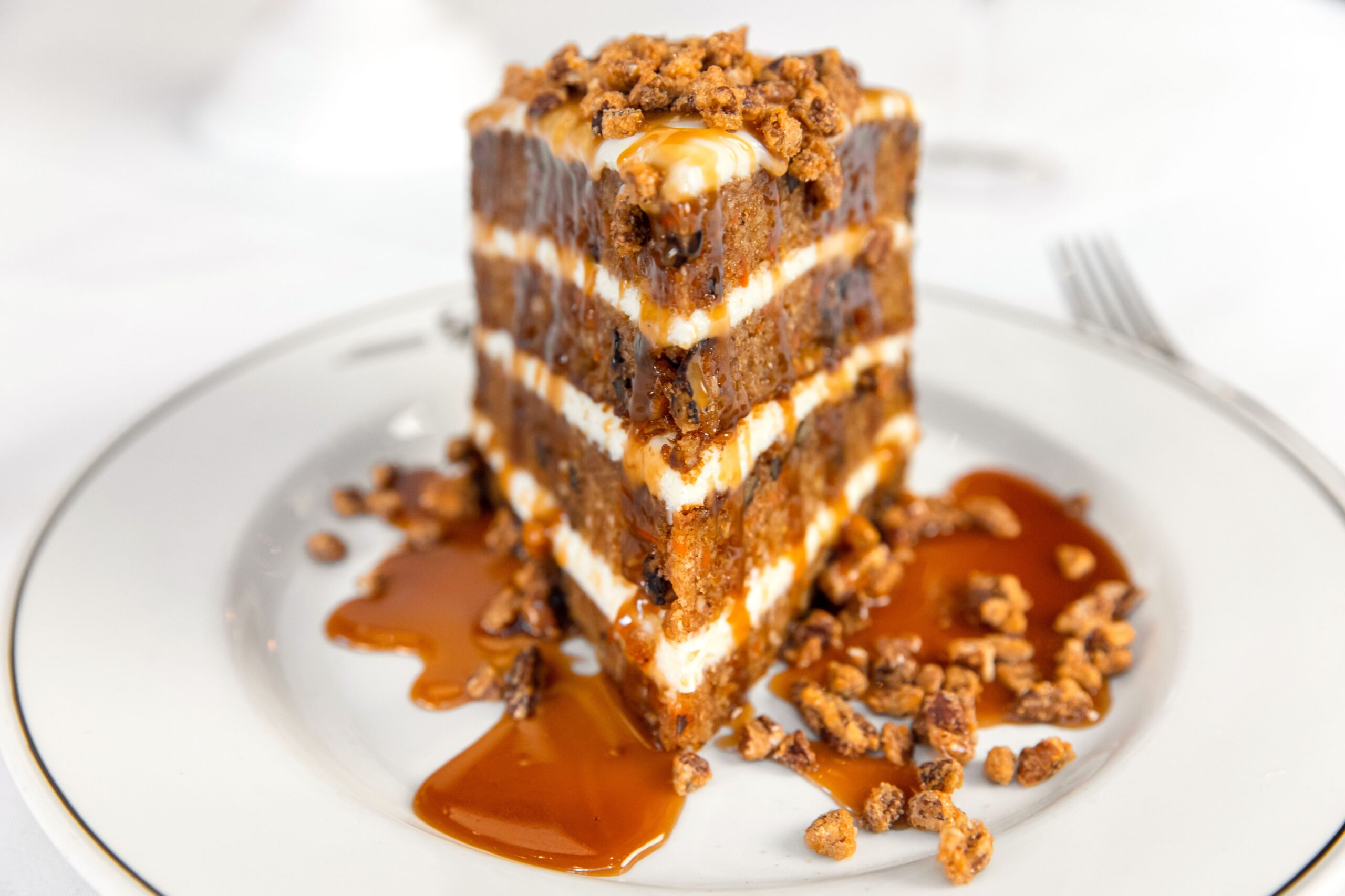 All locations also showcase a specialty cocktail called Spring Fling made with Vodka, Ramazotti Rosato, Cava, raspberries, fresh lime, almond syrup, mint ($15) that will be served Sunday, April 9 for the Easter holiday. Reservations are not required, but are highly recommended, and can be made via Open Table or by calling the location of your choosing.
Hours of Operation for Easter Sunday will be 11 a.m. to 8 p.m. Truluck's Locations: Uptown (2401 McKinney Ave. in Dallas, 214-220-2401; and Southlake: 1420 Plaza Plaza, 817-912-0500. For information please visit trulucks.com.
Chído Taco Lounge
Launching their new brunch menu and shorter operating hours starting March 26, (11 a.m. to 3 p.m.) Chido Taco Lounge promised to give this important meal the attention it deserves. Join them for Easter Brunch April 9 and enjoy a new menu broken into sections: Aperitivos, Tacos, Mains, Sides, Juice and Caffeine. Starters include a salsa sampler, queso and guacamole, as well as Pozole Verde, Elote, Avocado Tostada and Breakfast Nachos. The nachos combine chips, cheese and beans with pickled Fresno chiles, chorizo, bacon, and a choice of eggs. Six tacos are available and can be mixed and matched. Options include chorizo, bacon, barbacoa, steak, brisket and ham. Each also features eggs, and potatoes can be added for just $2.
Main dishes range from brunch staples to Chído favorites, so you never have to choose between Churro French Toast and Huevos Rancheros (get both). Other options include a Croissant Sandwich with scrambled eggs and bacon, Biscuits and Gravy, Migas, a Breakfast Burrito and Birriaquiles—think chilaquiles, but with birria-style beef and consommé. Round out your meal with a side of charro beans, bacon, potatoes or fresh fruit, and get your fill of coffee and fresh juices. Chído's friendly staff will do its part to make each meal memorable.
Chído means "cool" in Spanish, and Chido Taco Lounge embraces a laid-back environment that's focused on informal fun with exceptional service. Located at 6959 Lebanon Road, Suite 123, in Frisco; please visit chidodfw.com for more information.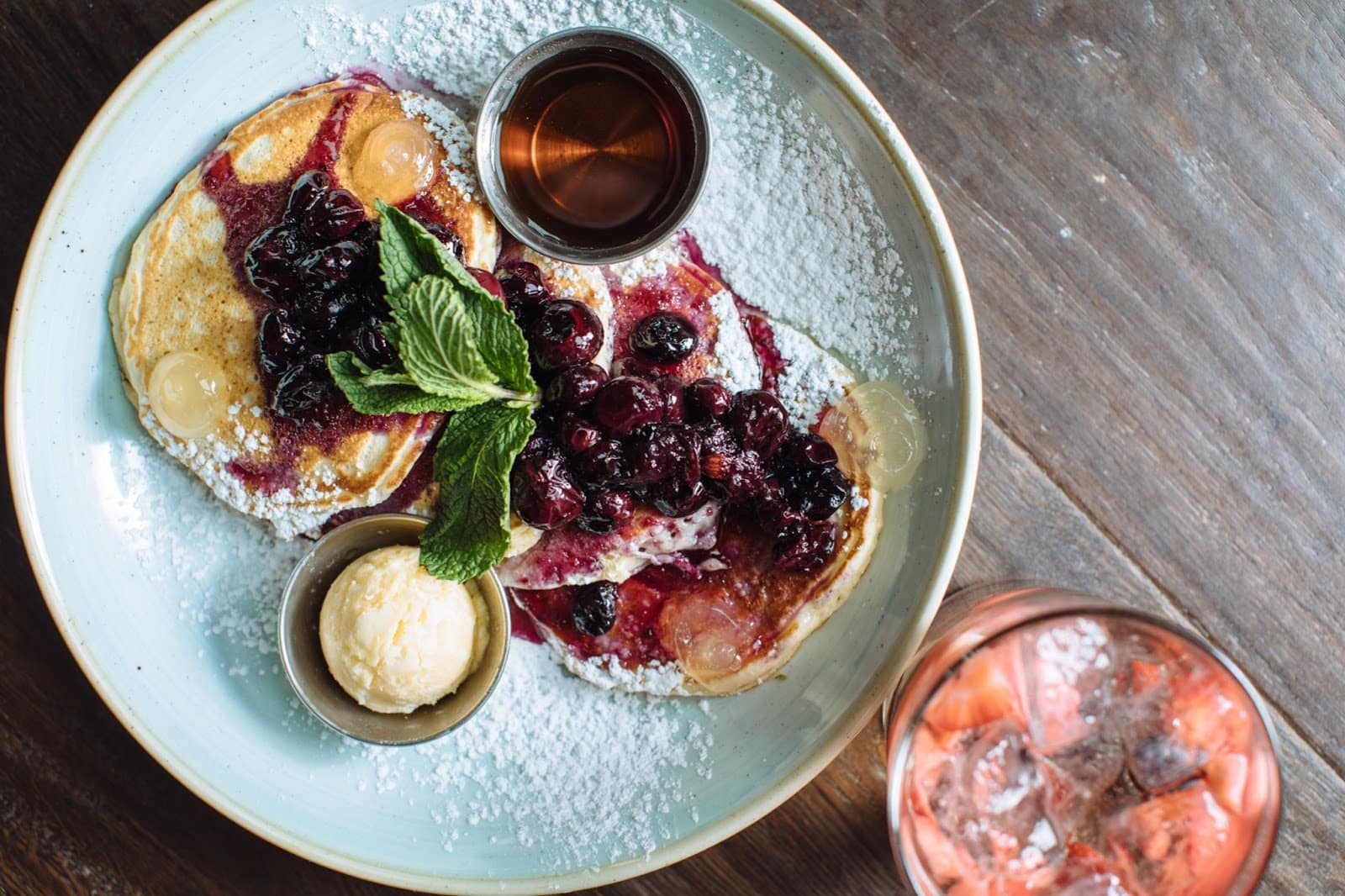 Easter Brunch at Bulla Gastrobar
On Sunday April 9, Bulla Gastrobar will serve a delicious Easter brunch that family and friends will love. The Spanish-style restaurant located in Legacy West will open its doors early at 10 a.m. The brunch will feature its chef-inspired three-course prix fixe menu, along with sparkling mimosas starting at $3. Bulla Gastrobar is located at 6007 Legacy Drive, #180 in Plano. For reservations call 972-805-4590 or visit BPLANO@BULLAGASTROBAR.COM.
Just in time for Easter brunch or other season celebrations, La Madeleine has added these new pastries to their menu. Blueberry & Lemon Individual Cheesecake, classic cheesecake topped with a tart lemon whipped cream, Blueberry and Lemon Crepe, two crepes with a blueberry and cheesecake filling topped with powdered sugar, fresh blueberries and whipped cream, and Carrot Cake, a slice of carrot cake with a mix of brown sugar and rich spices, all topped with a classic cream cheese frosting and candy carrot.
La Madeleine Seasonal Pastries
Three seasonal favorites returning include Lemon Blueberry Danish: Flaky pastry with blueberries and a lemon cream center, topped with a sweet lemon glaze. Lemon White Chocolate Chunk Cookie: A freshly baked white chocolate chunk cookie iced with tangy lemon glaze, and Lemon Poppyseed Muffin: A light and fluffy lemon poppyseed muffin topped with a sweet lemon glaze drizzle.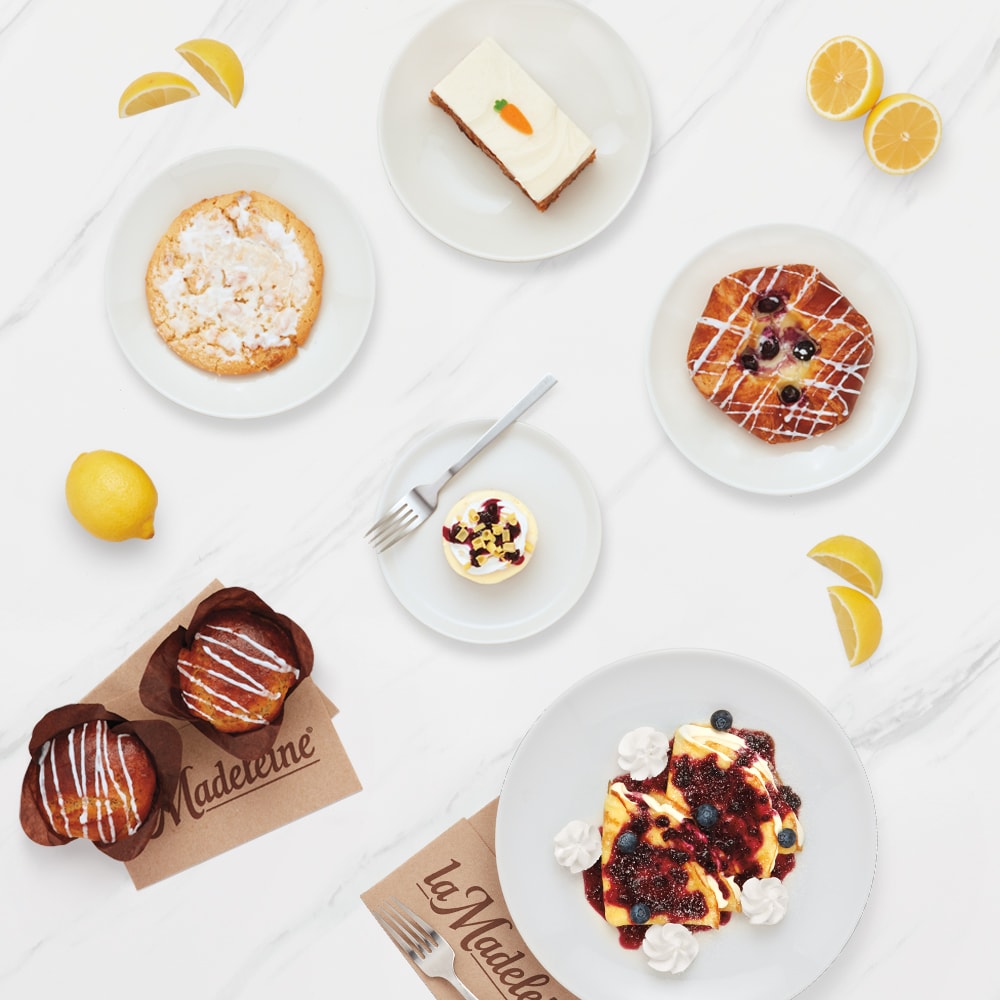 To find the La Madeleine nearest you, visit lamadeleine.com.
Kate Weiser Chocolates offers a variety of fun chocolates and candies that look as good as they taste. That includes "egg yolk" bonbons, bunny bark, chocolate eggs, bonbons and cute animal figures filled with chocolate and caramel to make your Easter baskets special. The featured items are available in stores, with select products also available online.
Celebrate Easter With Kate Weiser Goodies
Egg Yolk Bonbons: These fun treats only look like eggs. The egg white is actually white chocolate and the yolk is made with passion fruit caramel. $4.50/each, available in-store, or online for in-store pickup. Bunnies in the Garden: This six-piece box of hand-painted bonbons contains one flavor each of Blueberry, Lemon Mint, Rosemary Praline, Walnut Sage Caramel, Lime Basil and Roseberry. $22, available in-store and online.
Bunny Bark: These crispy, crunchy rabbits are available in three flavors: Lemon Crunch, Coconut & Caramel and Milk Chocolate Peanut Butter. $10 each, available in-store and online. Six-Piece Chocolate Egg Box: Gorgeously painted eggs are available in three flavors, featuring two eggs each of Strawberry Peanut Butter, White Chocolate Almond and White Chocolate Cookie Butter. $25, available in-store and online.
Easter Bonbon Chocolate Egg: A dark chocolate shell is filled with assorted bonbons. $28, available in-store, or online for in-store pickup. Small Figures: These cute animal figures are filled with cookie butter duja quail eggs and milk chocolate caramel balls. Choose one, or get all three: Lil' Lamb (Dark Chocolate), Lil' Chicken (White Chocolate), Lil' Piggy (White Chocolate). $20, available in-store, or online for in-store pickup.
For more information or to purchase chocolates online, please visit kateweiserchocolate.com.
Celebrate Easter Early at Old City Park
Old City Park is making sure the adults get to join in on the fun of hunting Easter eggs this year. On Thursday, April 6 from 6-8 p.m., Old City Park will open its gates to guests above the age of 21 to participate in an egg hunt. Find festive treasures including candy, tickets for Four Corners beer and Old City Park branded swag.
The historic outdoor setting on Main Street will come to life with live music, the perfect backdrop for a BYOB celebration. Enjoy a drink in the park and grab your buddies for a game of Jenga, cornhole and giant Connect Four. Admission for Old City Park's Adult Easter Egg Hunt will be $10 per person, and participants will have the chance to go home with up to six beers.