Blue Goose Cantina received a warm welcome from local dignitaries as they helped cut the ribbon to open the new location in Grand Prairie April 11. Company executives, city officials, and school district administrators cut the ribbon before the restaurant officially opened for lunch at 11 a.m. Company officials also announced an exciting partnership with the Grand Prairie ISD and the culinary arts program at Dubiski Career HS.
To emphasize their partnership with Grand Prairie ISD, the new restaurant includes a display of a chef's coat from Dubiski Career High School, and football jerseys from the high schools. A Supreme Refrigeration 48″ Two Door Refrigerated Sandwich Prep Table and a Cayenne 14″ Countertop Electric Griddle are being donated to 161 Bistro, (operated by Culinary Arts students at Dubiski Career High School). Blue Goose and Dubiski are also working together on culinary internships to provide hands-on experiences to aspiring chefs.
Blue Goose Cantina Grand Prairie
Grand Prairie is one of the largest Blue Goose Cantina restaurants, featuring over 7,700 square feet and a 302-seating capacity. The new location employs approximately 250 team members, offering warm hospitality and excellent service to diners. A grand patio, an extensive bar area, their famous wood fire grill, and the legendary tortilla factory are all featured at the Grand Prairie location. Warm colors, Loteria artwork, and gorgeous tile add to the authentic décor of the new restaurant.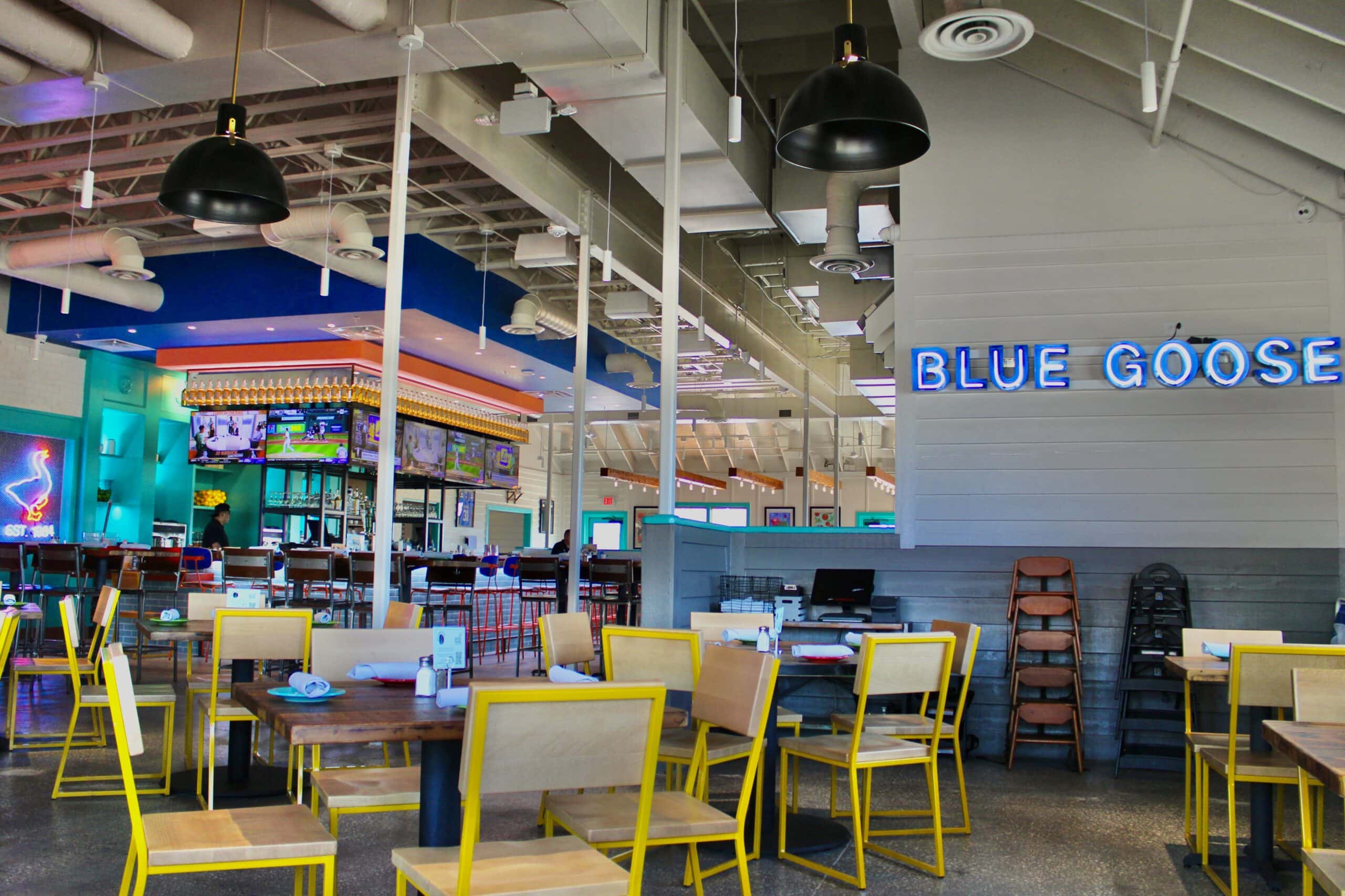 The lunch menu is served from 11 a.m. to 4 p.m. daily, and includes Blue Goose's famous Mesquite-grilled fajitas, top shelf Queso, homemade tortillas, enchiladas, tacos, and margaritas. My husband enjoyed the Lunch Fajitas combo, while I sampled several ala carte items. We both really loved the freshly made guacamole, agreeing it's one of the best we've ever tasted. The chicken tortilla soup was also delightful, served with Jack cheese, sour cream, avocado and tortilla strips. It featured large chunks of chicken with the unexpected but flavorful addition of mushrooms. The sour cream chicken enchilada and jumbo, bacon-wrapped shrimp were also delicious.
Blue Goose Ribbon Cutting
Dignitaries conducting the ribbon cutting included Nick Peterson, CEO, Peterson Management Group (the parent company of Blue Goose Cantina); and John Herrera, Vice President of Operations, Peterson Management Group. Dr. Linda Ellis, Superintendent, Grand Prairie ISD; Dr. Loraine Whitley, Asst Superintendent, Grand Prairie ISD; Aniska Douglas, GPISD Executive Director of CTE, Grand Prairie ISD; Dr. Holly Mohler, Principal, Dubiski Career High School; and Chef Jonathan Taylor, Dubiski Career High School, Students from the Culinary Arts program at Dubiski Career High School were also included in the ceremony.
Grand Prairie city officials at the ribbon cutting ceremony included Steve Dye, City Manager; Cheryl De Leon, Deputy City Manager; Gerald Hodges, Asst. to City Manager; Mayor Pro Tem Cole Humphreys; and Council Members Jorja Clemson, Junior Ezeonu, and Kurt Johnson.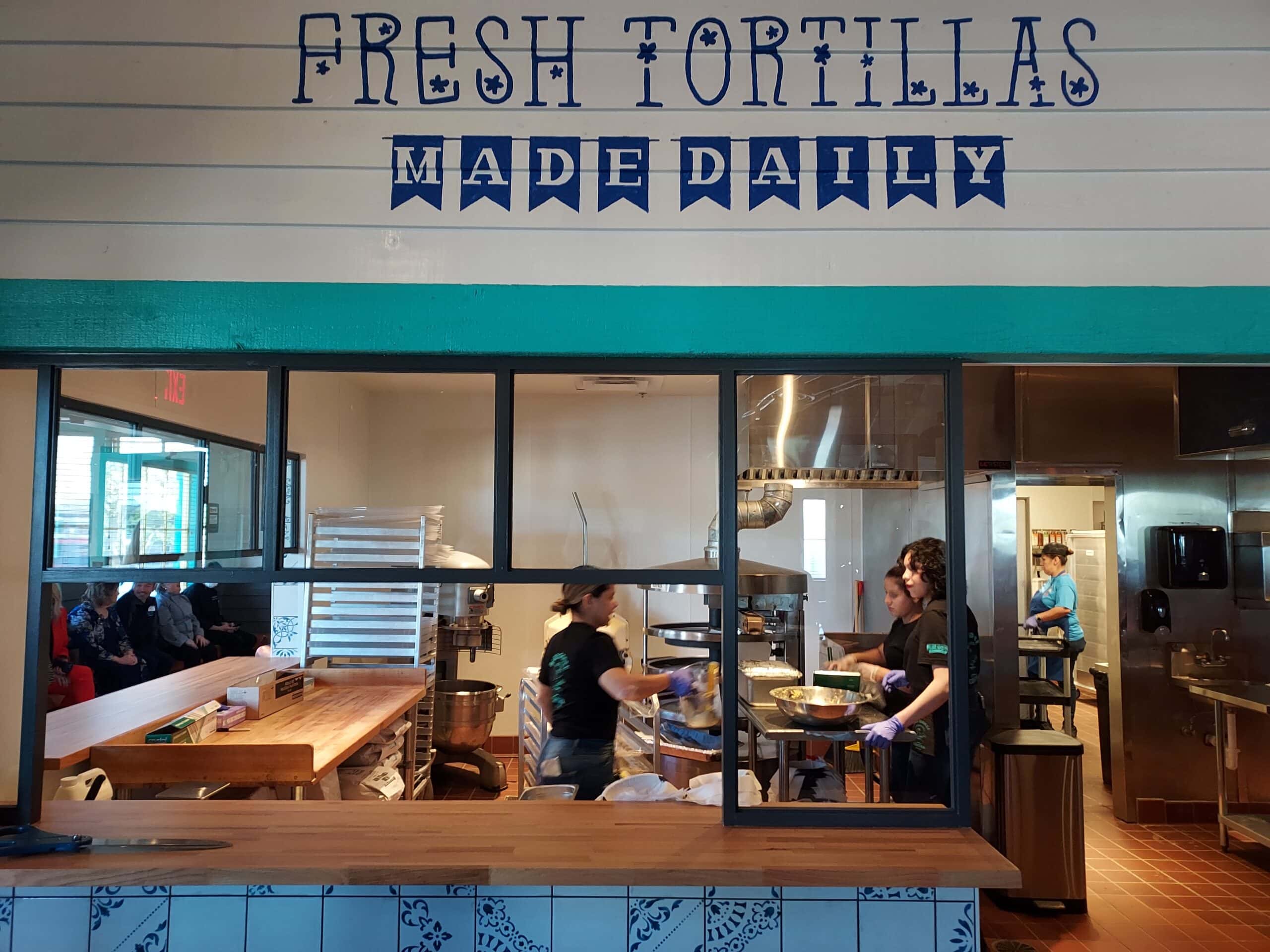 Blue Goose Cantina was established in 1984, and brings together made-from-scratch Mexican food, legendary cocktails, top-notch service, a fun atmosphere, and a kick-ass attitude. A division of Peterson Management Group, a family-owned and operated restaurant management company, Blue Goose currently has seven North Texas locations in Frisco, Plano, Highland Village, McKinney, Grapevine, Fort Worth and now in Grand Prairie. For more information, including menu and locations, please visit BlueGooseCantina.com.
The recently opened Blue Goose Cantina is located at 2536 West Interstate 20 (off South Bowen Road) in Grand Prairie. Open Mon.-Fri. from 11 a.m. to 10:30 p.m.; Sat.-Sun. from 10 a.m. to 10:30 p.m. Happy Hour: Mon.-Fri. 2:30 to 6:30 p.m.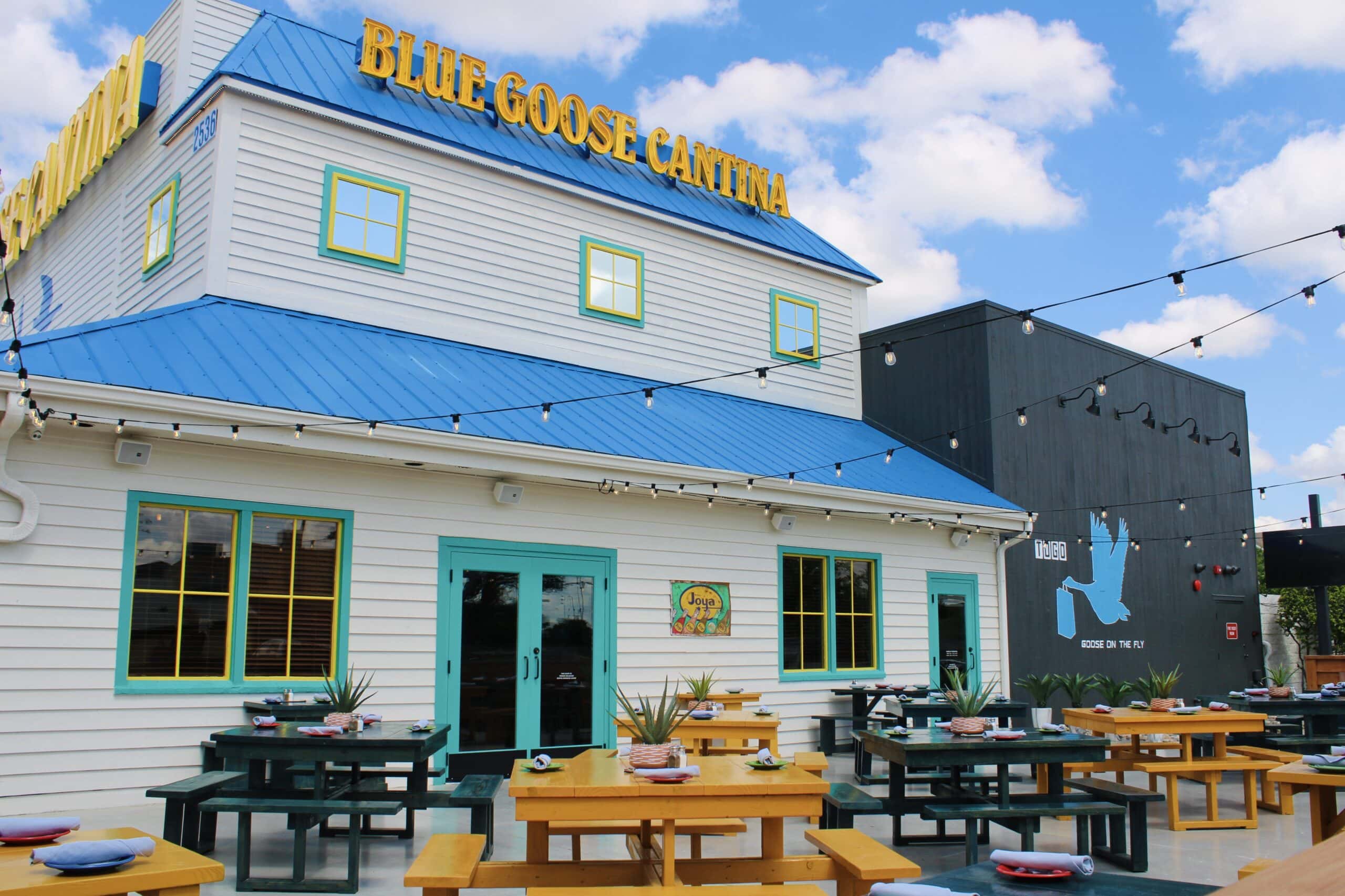 Peterson Management Group
A family-owned and operated restaurant management company with 12 restaurants located across North Texas, Peterson Management Group was founded by Bob Peterson and Scott Holyfield, two guys with larger-than-life personalities. It all started in 1983 with eclectic seafood shack restaurants, Aw Shucks and Big Shucks Oyster Bar. They are the best places in North Texas to get raw oysters, shrimp, catfish, crab legs, po'boy boy sandwiches, a nice cold beer, and some tasty crawfish when in season. Peterson Management Group opened Blue Goose Cantina in 1984, and the restaurant chain has repeatedly been voted the best in North Texas for its winning combination of food, fun, and signature margaritas. Today, Nick Peterson, the son of Bob, leads the family business and serves as its CEO.