You know how in every family, there seems to be one person in charge of all the travel plans. Well, that's me, and let me go ahead and share that I did not volunteer for this position; instead, I was drafted. So, whenever my husband notifies me he has booked a flight or cruise, that's my cue to start looking for a place to stay, transportation, and crafting an itinerary to keep us busy. It's alright, as I get control over choosing the area and ensuring we have creature comforts like air conditioning- not always a given when visiting Europe.
Pro Tip: Even if the hotel says they have air conditioning, verify with the hotel and reviews they have central air and ask if they limit the hours and temperature of the a/c. In some European hotels, a/c is only available during designated hours.
And, to his credit, he tried to take the initiative and book us an apartment in Italy last summer. But, when I looked at the location and amenities, the apartment he chose was far from the city center and did not offer Wi-Fi. So, long story short, I am in charge of booking hotels, Airbnbs, and more when we travel. He's in charge of our flights and cruise bookings.
When he booked us on a 12-night cruise from Barcelona to Rome, we were excited to explore Spain, France, and more of Italy. I started researching areas to stay in Barcelona, but when I began to look at room rates and hear about how crowded the city is, I decided we should stay a bit outside of the city.
In 2021, there was a big bruhaha with Airbnb and Spain, resulting in a ban on short-term, private-room rentals. Barcelona is looking for ways to rein in tourism, and this was part of their plan. Due to less-than-stellar reviews and some horror stories about cancellations, we decided to avoid Airbnb altogether while in Spain.
So, my search on the Marriott website led me to a reasonably new Marriott property, the Sabàtic, Sitges Autograph Collection, an all-suites property located a short walk from the beach.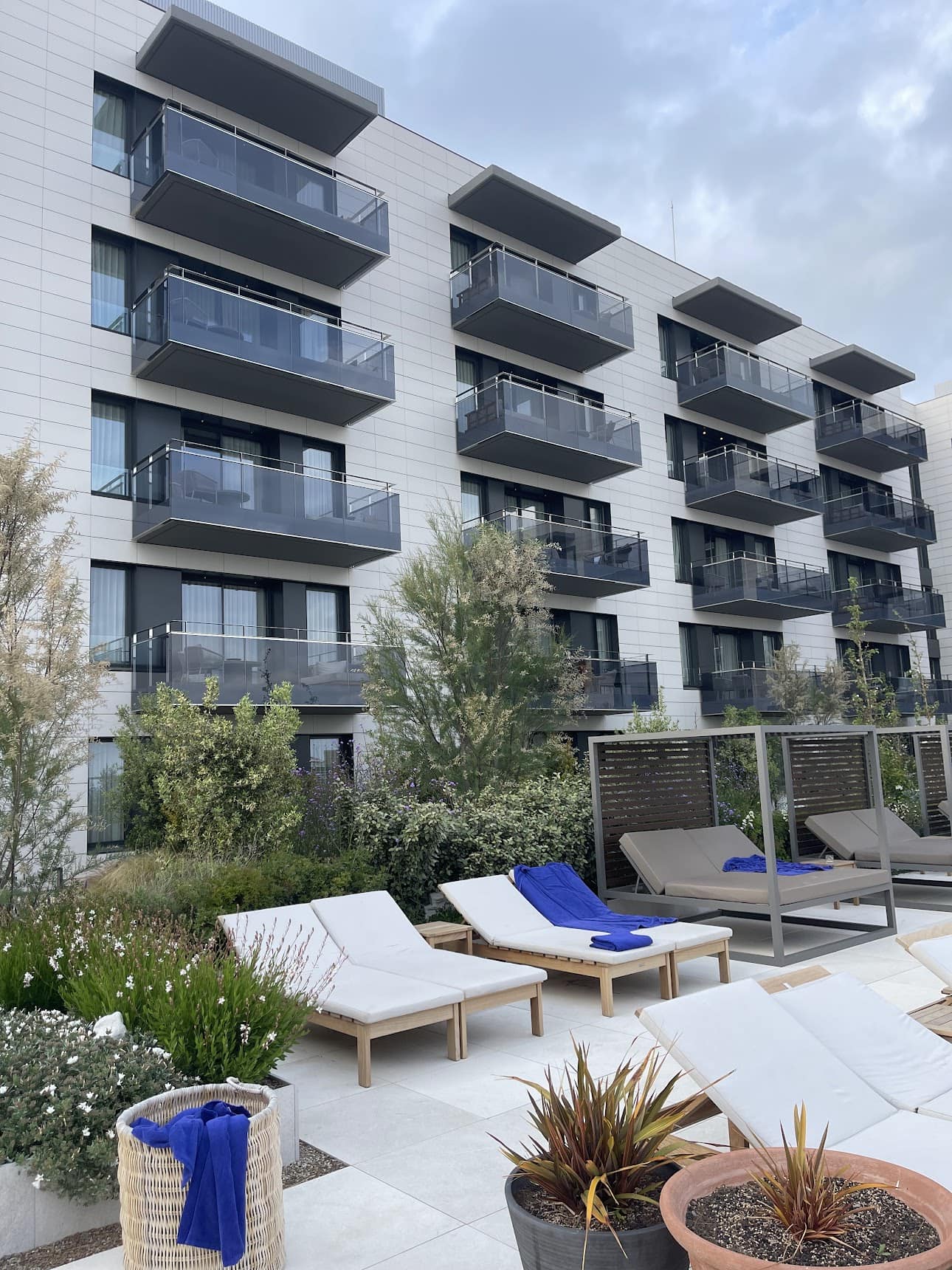 When we arrived at the Sabàtic, we were exhausted due to flight delays, missed connections, and two missing suitcases. Maria greeted us and had us in our two-bedroom suite in less than ten minutes. Here's where I remind you elevators in Europe are not like the ones in the United States. Guess it was good two of our large bags were missing because we had to take two elevators to get to our room.
You can imagine our moods after traveling over 20 hours, so we were thrilled to have the space to spread out in the 699-square-foot room. Also, having two bathrooms when traveling with teenagers is priceless.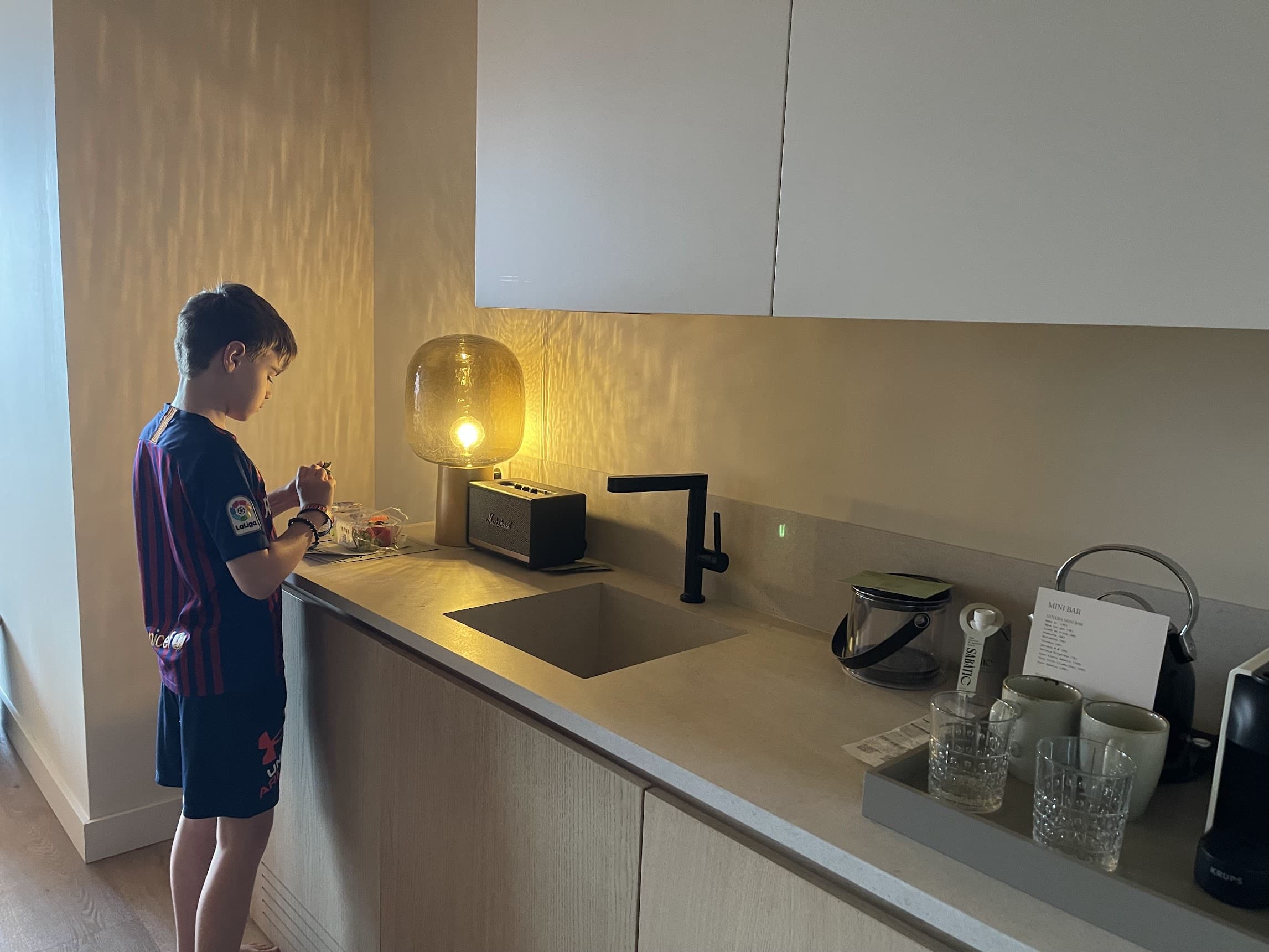 Our suite had a living area with tv, a dining area in a kitchenette with a small fridge and microwave. On the right was a main bedroom with king and ensuite bathroom, and on the opposite side was the kid's room with two twin beds, another bathroom was next to the dining table. My favorite spot was the terrace-with two chairs and a sofa; it was the perfect quiet spot to sit and enjoy a glass of wine, a craft beer, or catch up on work.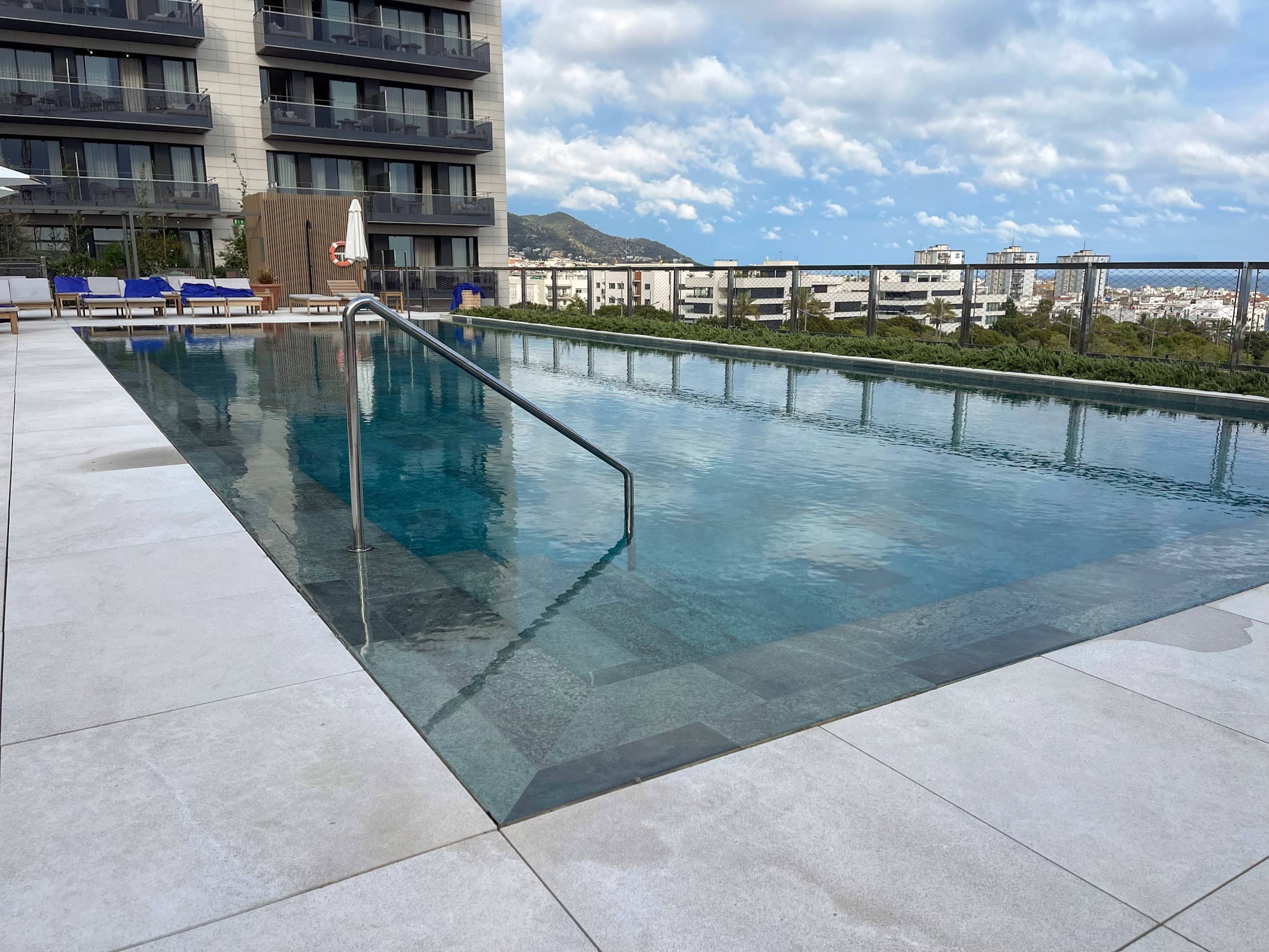 Of course, it is true that one of the most essential criteria in choosing a place to stay is: LOCATION. And, while definitely biased, I scored a 10/10. We were roughly 30 minutes from the Barcelona airport, a ten-minute walk into the town of Sitges, where there was shopping, restaurants, and a beach.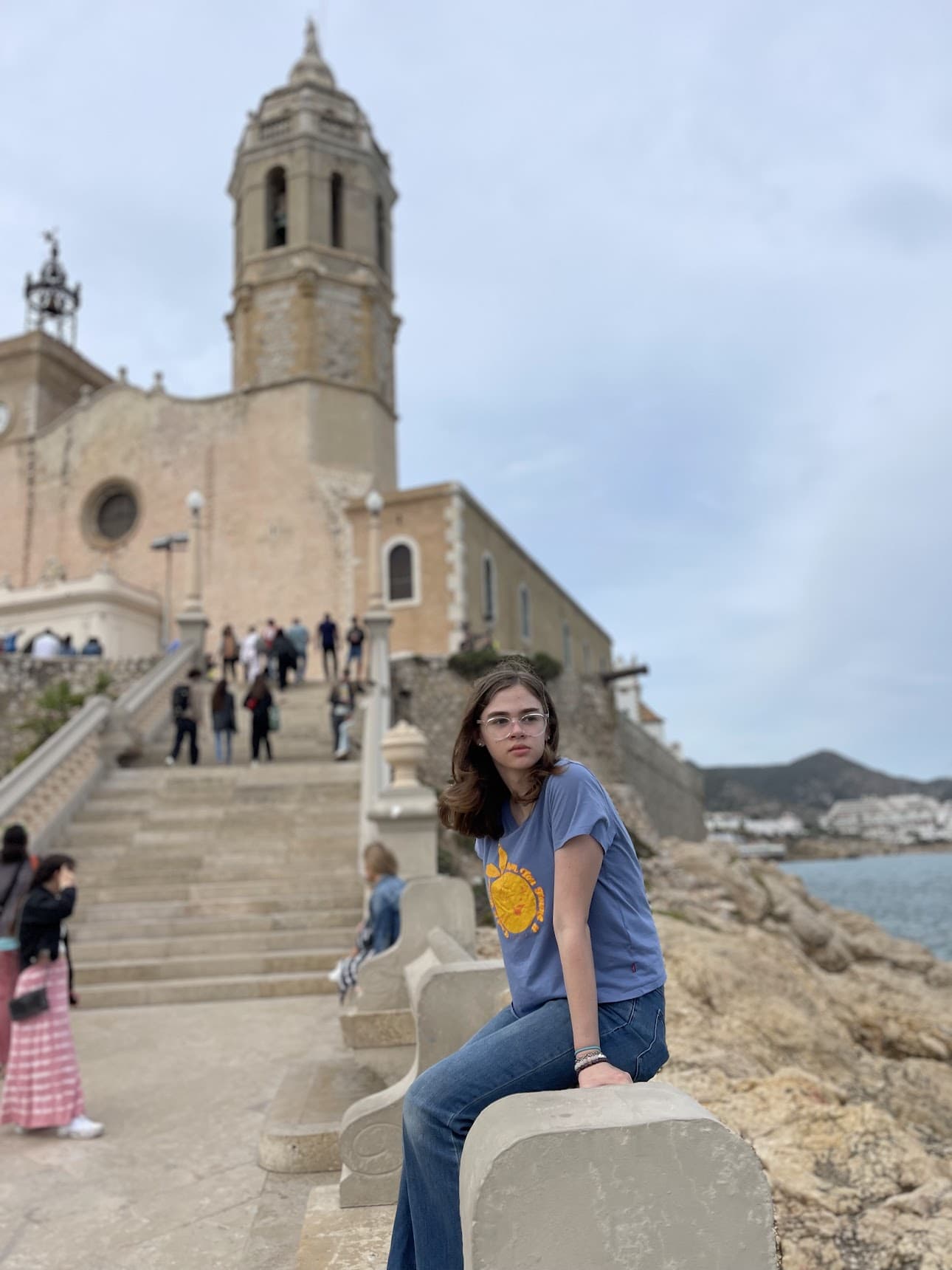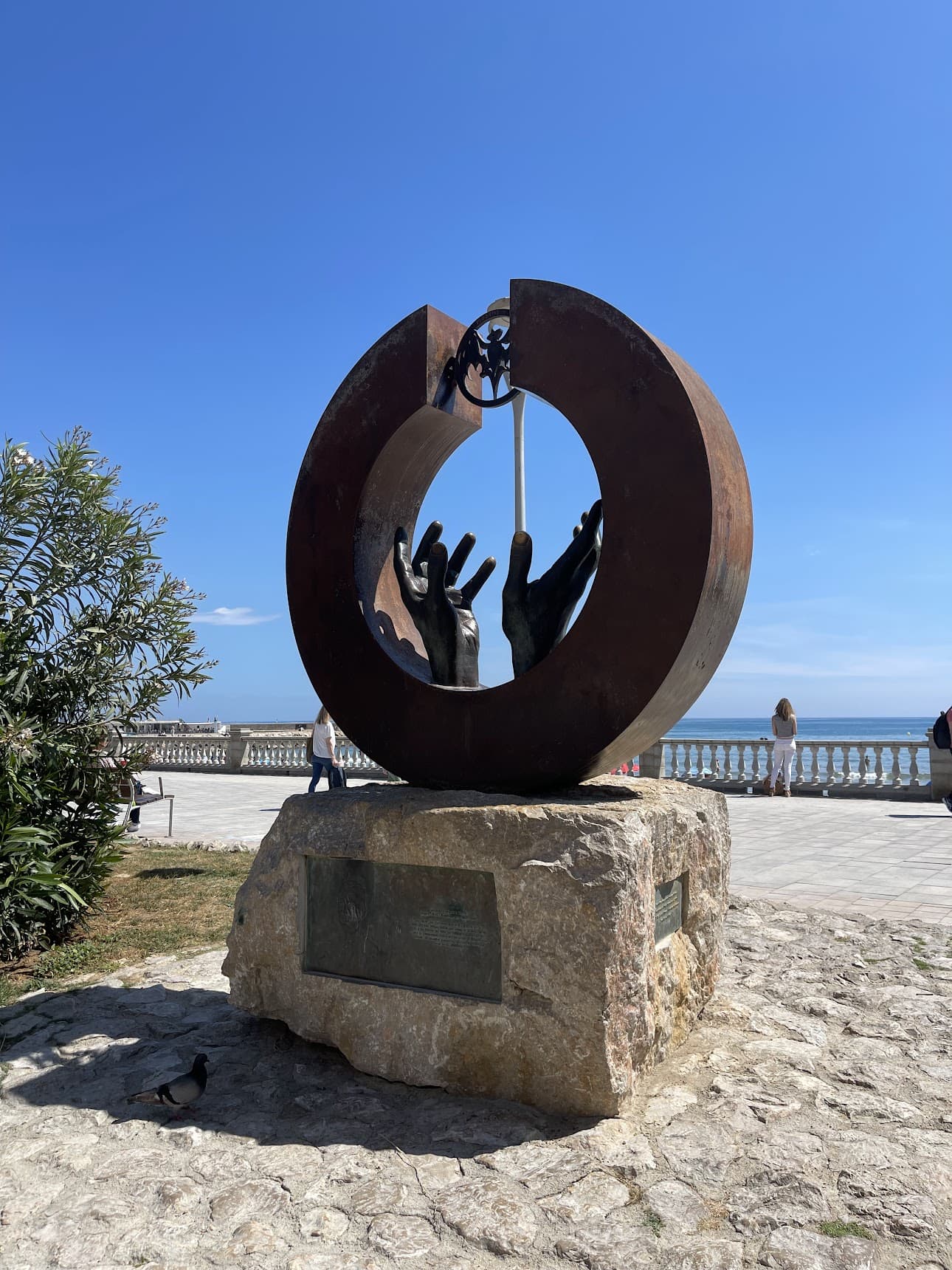 Only a 15-minute walk to the train station, you can be in Barcelona via train in roughly 41 minutes. Bonus: there was a grocery store on the same block as the hotel where we bought bottled water, sandwich meat, bread, and beer.
In the mornings we would head downstairs and enjoy the breakfast buffet featuring pastries, fresh fruit, sausages, cheeses, fresh squeezed juices and made to order eggs. This was the most impressive hotel breakfast we've ever enjoyed, and by purchasing breakfast when we made our reservation we were able to score a great deal.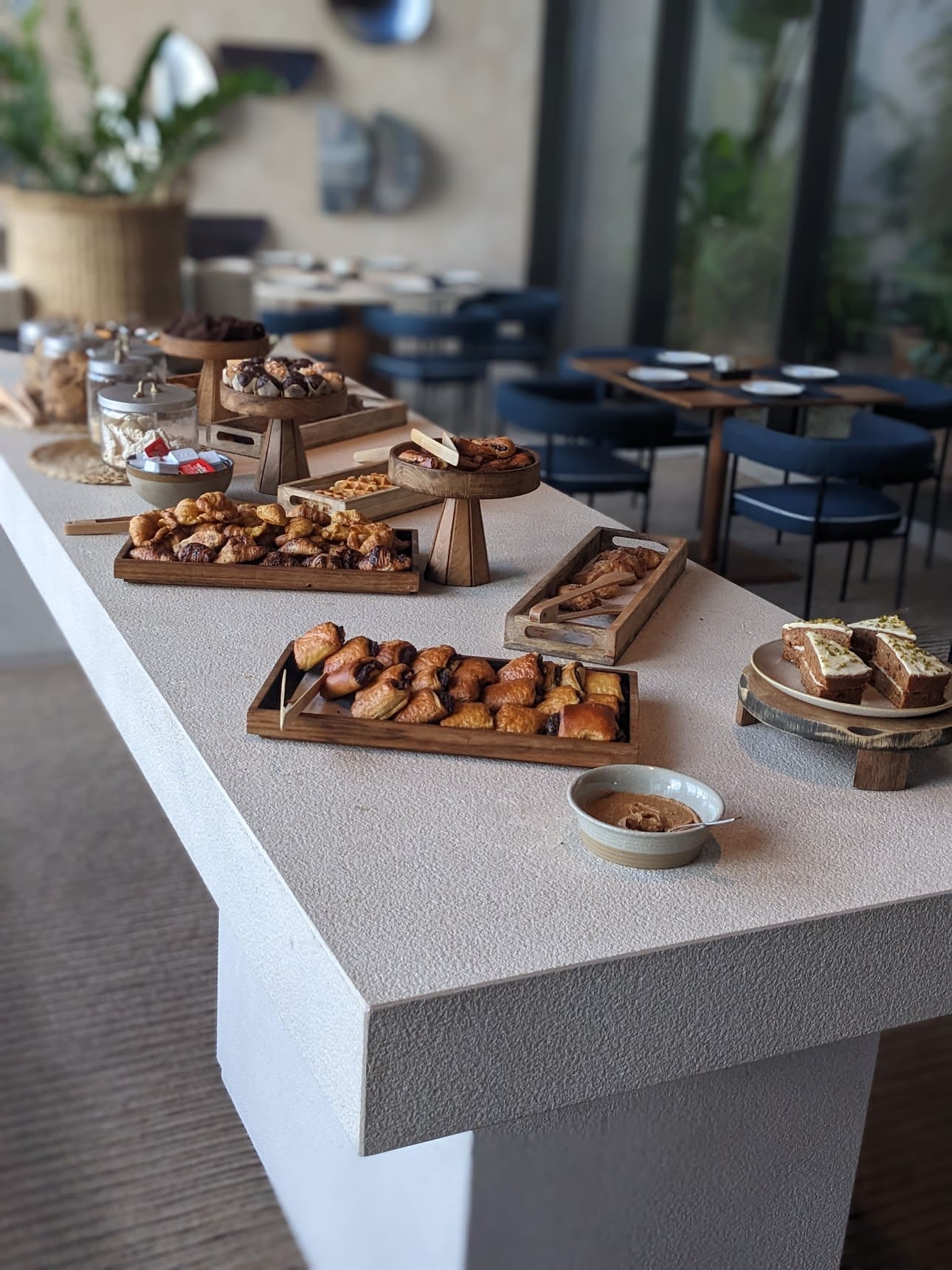 During the afternoon we walked into town and explored the beach area, local street vendors along the beach and the shops. You can easily find fresh seafood, hot empanadas, tapas and more. Make sure to wear comfortable shoes because you can walk for miles and there are hills.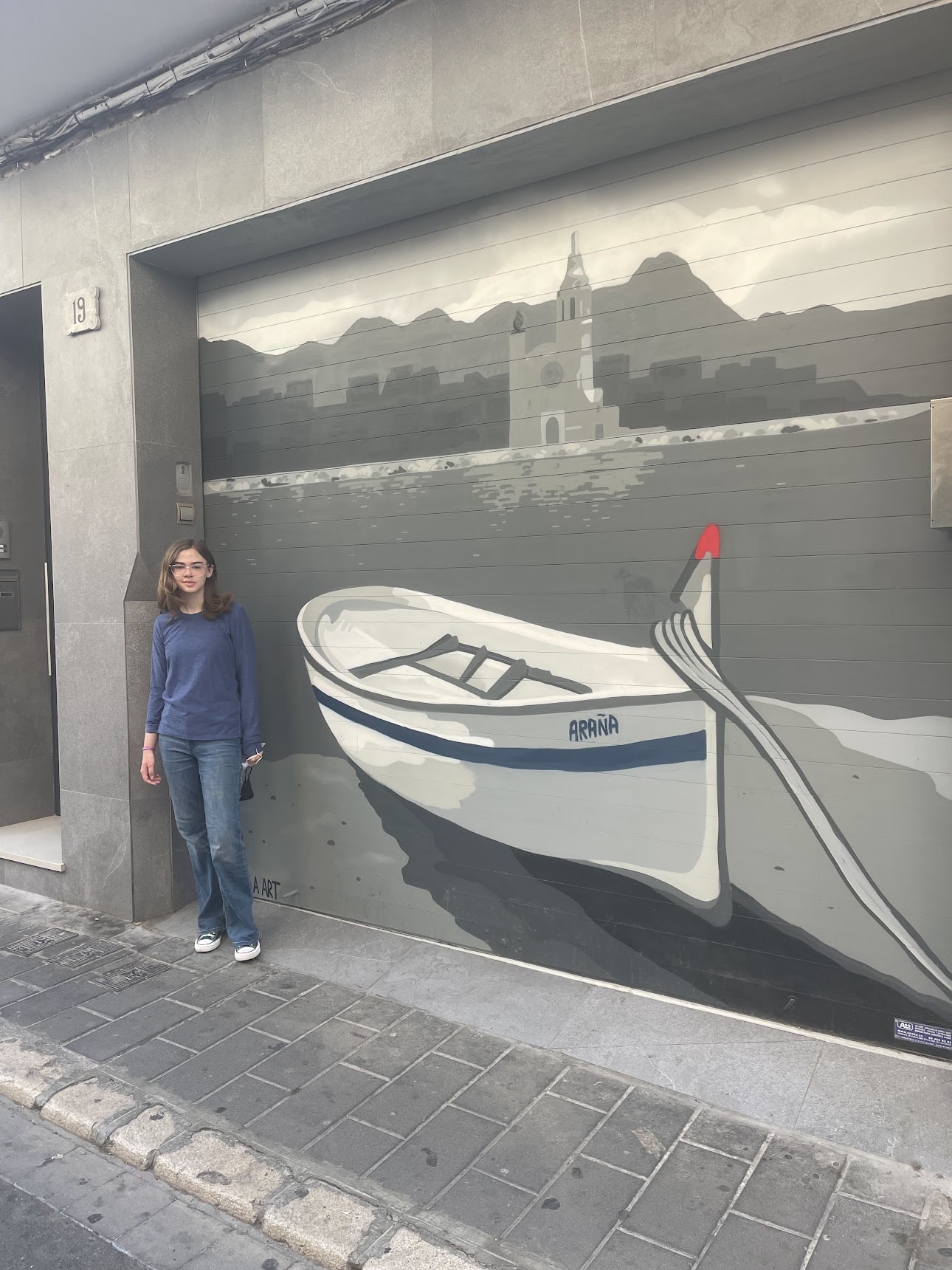 Not into long walks? No problem, Sabatic has bicycles you can borrow at no additional charge, or if you're feeling adventurous, you can rent one of their motorcycles. If you're traveling without children, this property has a lot to keep you entertained from an adults only pool, a live DJ, their "vermouth" tradition, and daily sessions of yoga and Pilate.