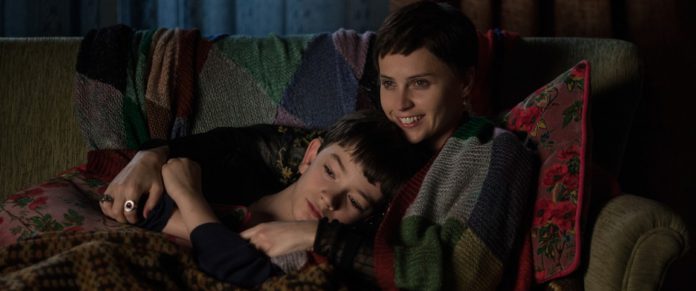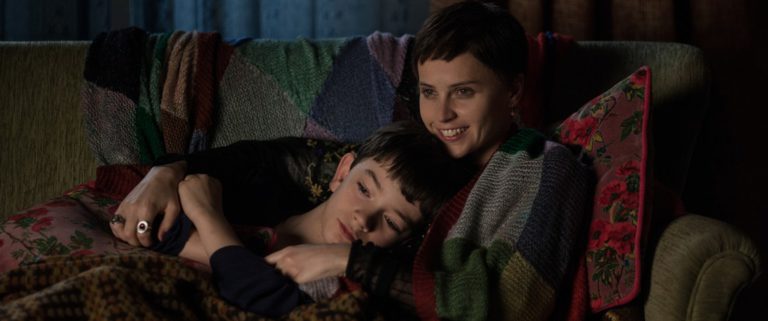 A Monster Calls, Not All Monsters Are Scary
A Monster Calls is a fairy-tale featuring a scary-looking monster who proves to be (thankfully) friendly. The tree-like monster, voiced by Liam Neeson, might initially frighten very young children. But 12-year-old Conor (Lewis MacDougall) is not so much afraid of the monster as he is angry with him. He wants the monster's help in waging battle against Conor's enemies. But the monster only wants to tell Conor stories.
Conor is described as someone "too old to be a kid, too young to be a man" by the narrator. His main foe is the cancer that's threatening to take his beloved single mom (Felicity Jones) away. Second is the constant bullying from larger classmates at school, and third is his hard-to-please grandmother (Sigourney Weaver). He worries that he might someday have to live with her.
Conor and his mom live in the U.K. while his father (Toby Kebbell) lives in America with his new family. Since his dad left when Conor was five, he hasn't played much of a role in the boy's life. Playing a much larger role is the monster who lives in the Yew tree seen through Conor's bedroom window. The monster reminded me of Steven Spielberg's "BFG," another friendly giant who guides a child through troubling times.
The dark subject matter of A Monster Calls may be a little grim for children younger than Conor. Most adults will quickly realize there isn't likely to be a happy fairy-tale ending for Conor and his mom. There is amazing chemistry between Jones and MacDougall, both wonderful in their roles. It's impossible to watch the deep bond between this mother and son without sharing their heartbreak.
The poignant coming-of-age drama is written by Patrick Ness (based on his 2011 novel). The film is directed by J. A. Bayona ("The Impossible"), and rated PG-13 for thematic content and some scary images. The Focus Features film opened wide Friday and is 108 minutes long.