2018 GMC Acadia Review
Seat warmers may not be the first thing most people write about when discussing their vehicle test drive. However, I was so impressed with the near-instant heat that greeted me when I "fired up" my 2018 GMC Acadia I just can't resist.
Every day I had the Acadia to test drive, the outside weather was simply dreadful by Texas standards. I'm not sure we ever even saw the temperatures rise to the "mere freezing" level. Just the few steps from the front door to the vehicle were excruciating. The pain in my ancient joints and muscles was such that I dreaded the morning and the need to head to the office.
But!!! Surprise, Surprise!! When I pushed the start button on this technology-laden vehicle, not only did it greet me with a wonderful purr, the seats started to warm my butt, making the beginning of the day much more tolerable. I admit to hating the cold. That's one reason I left my native Minnesota the very day I graduated. Yes, I did stop off a few years in New York City for a stint with the New York Daily News (if you can make it there, you can make it anywhere!), but as the old saying goes, I eventually got to Texas as soon as I could.
No thought has ever crossed my mind about leaving – but, it sure might have this past week if not for the 2018 GMC Acadia. I didn't even make it out of the driveway before feeling the heat pulsing through my body.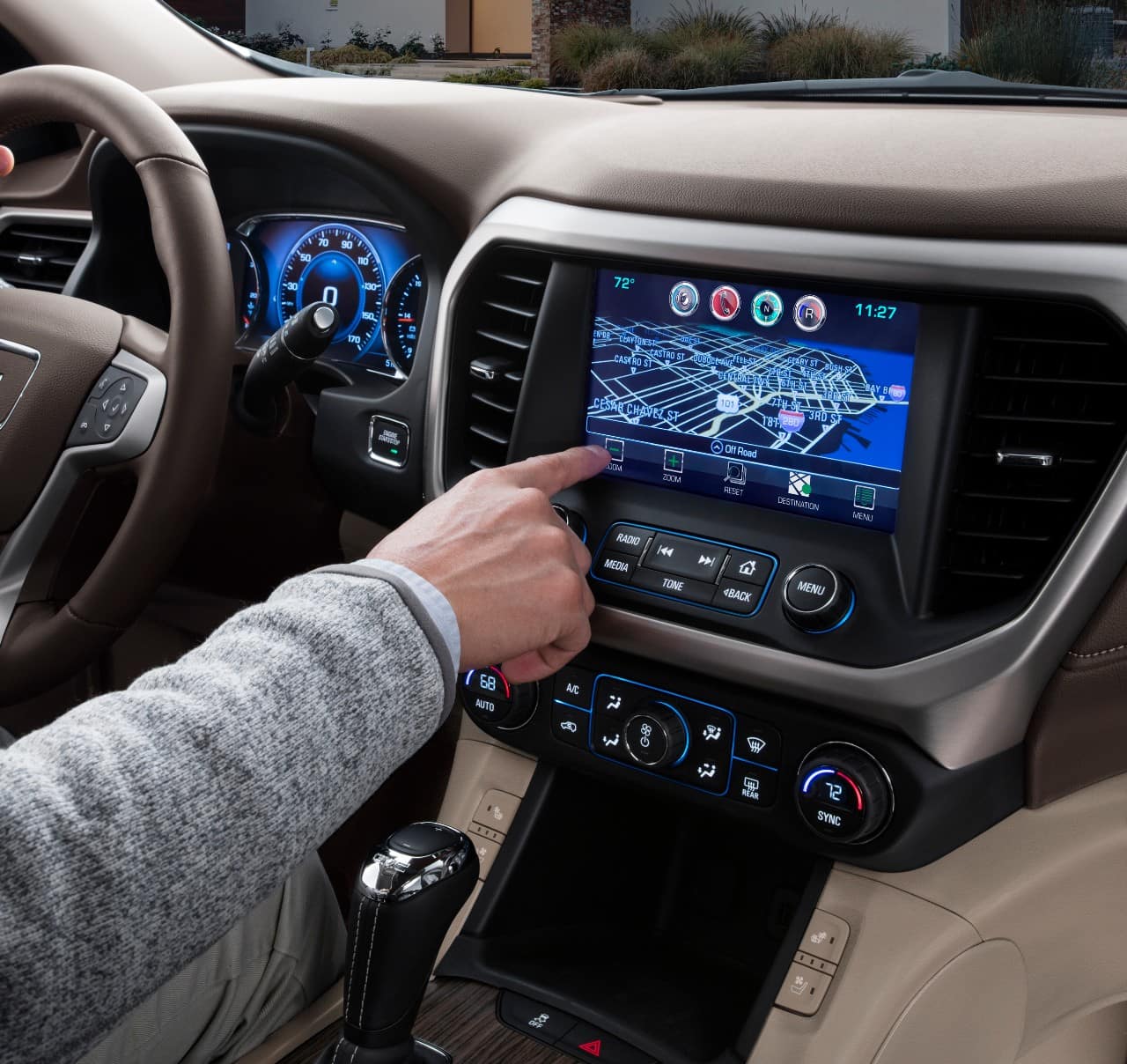 So Much Safety
Yes, there is a lot more to like about the Acadia. I did mention technology laden, right? There is Apple CarPlay, an eight inch infotainment screen, a wi-fi hotspot, GM's very important teen driver control system, power programmable liftgate, traction-select (important for my test time in that there were icy roads all over the metroplex), and remote vehicle start. Ah, so much to enjoy. I'd be lost without side-and-rear-traffic alerts, lane-keeping alerts, automatic braking, and a follow-distance indicator.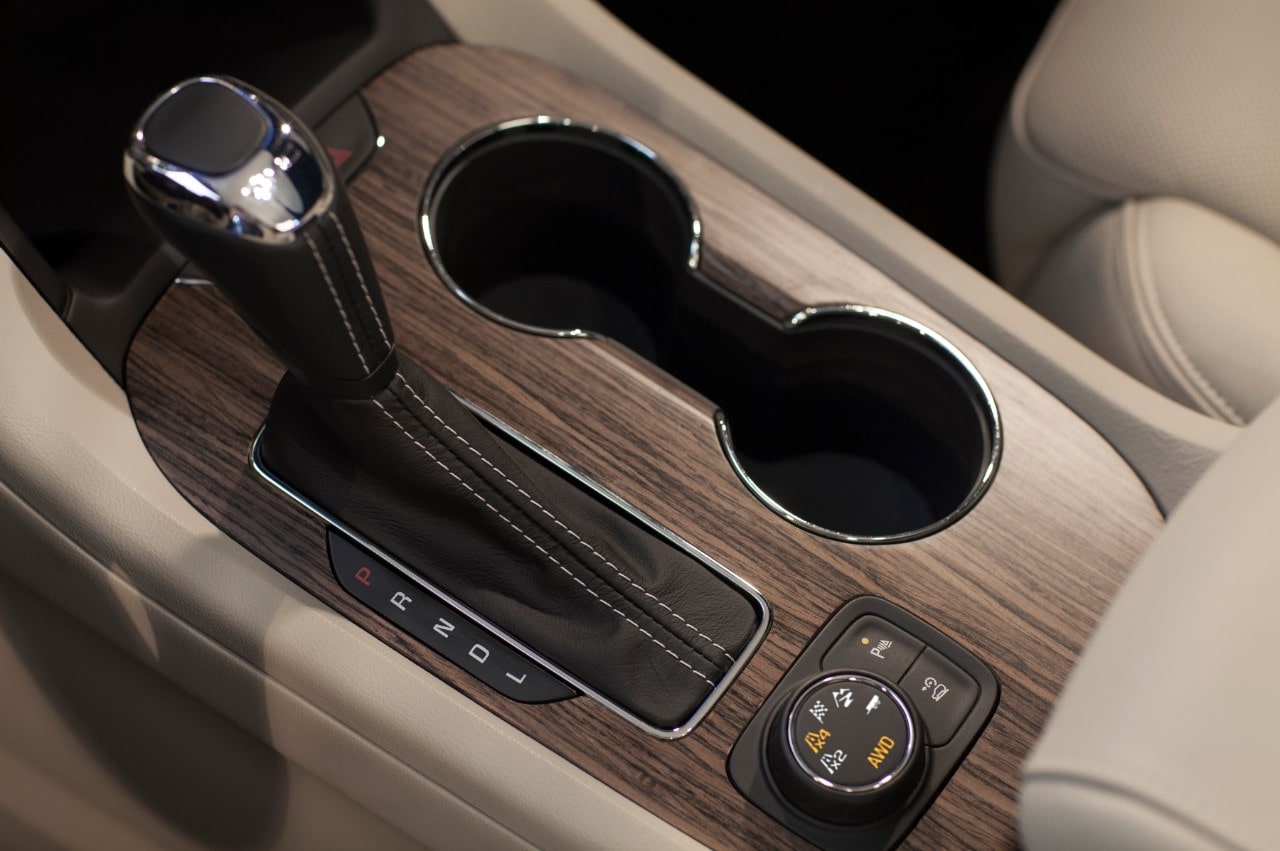 The General Motors Teen Driver alert system has been implemented to help parents monitor the driving younger drivers in the family. The parent can program the teen driver's key fob so all aspects of driving can be monitored and the parent can be supplied a "report card" on the teen's driving habits and actions. The report shows distance driven, the maximum speed reached, any stability control events, any anti-lock brake events, any forward collision alerts and any forward collision avoidance Braking events. Would I tell my teen I was watching them? Probably, because I wouldn't want them taking any risks or doing anything unsafe knowingly or intentionally (yes, I remember being a teen and "invincible").
Powerful V6 Engine
My test model was Crimson Red and sported a base price of $41k. A special all-terrain option added 6-passenger seating, advanced all-wheel drive, hill descent control, roof rails and special wheels. Can't say that I particularly cared about the sunroof option that was included, but I know they are popular for the general auto-buying public so I can live with pleasing them I guess.
Power wise, I had no trouble with the Acadia's 3.6 liter V6 engine and its very responsive six speed automatic transmission. Leaving our very steep driveway using traction-select presented no challenge even with some ice glazed pavement.
I managed to get through the entire week without needing additional fuel which is often quite an accomplishment for me. The EPA rates the Acadia at 25 mpg highway and 20 mpg overall. I actually came in at a tad over the 25 mpg overall. I "might have" had a bit lighter foot than normal that week however, due to road conditions.
Six passengers. Heated seating. SiriusXM. Remote Start. Leather comfort. Lots of storage. The new 2018 GMC Acadia was a perfect way to spend a holiday week, even when that week feels more like the frozen tundra than like a Texas Christmas should!