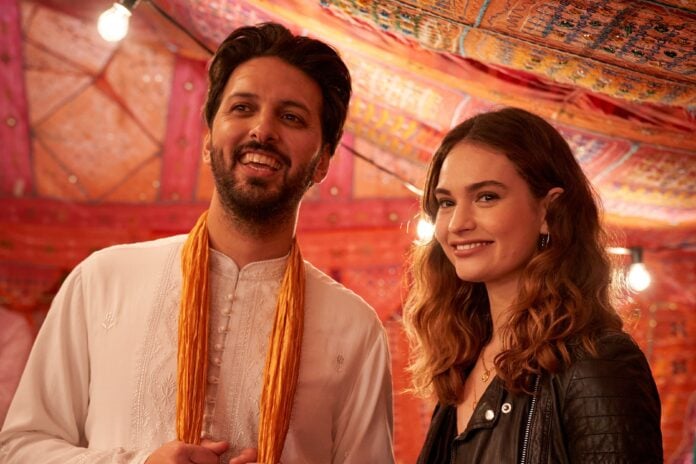 What's Love Got To Do With It? is one of the most charming romantic comedies I've seen this year. The film opens in DFW theaters May 5, and I recommend it for anyone who needs a touch of light-hearted romance in their lives. Watching this film instead of the news of the day definitely lifted my spirits.
The delightful contemporary film is set in London, and stars Lily James (Zoe) and Shazad Latif (Kaz) as a young couple from different cultures. Although they grow up as best friends who've lived next door since childhood, they are both "losers" in the game of romance. They've both concentrated on their careers, and Zoe has become an award-winning documentary filmmaker while Kaz is now a successful medical doctor. At 32, neither of them has found someone to share their lives with. That's when their moms decide to find them suitable mates.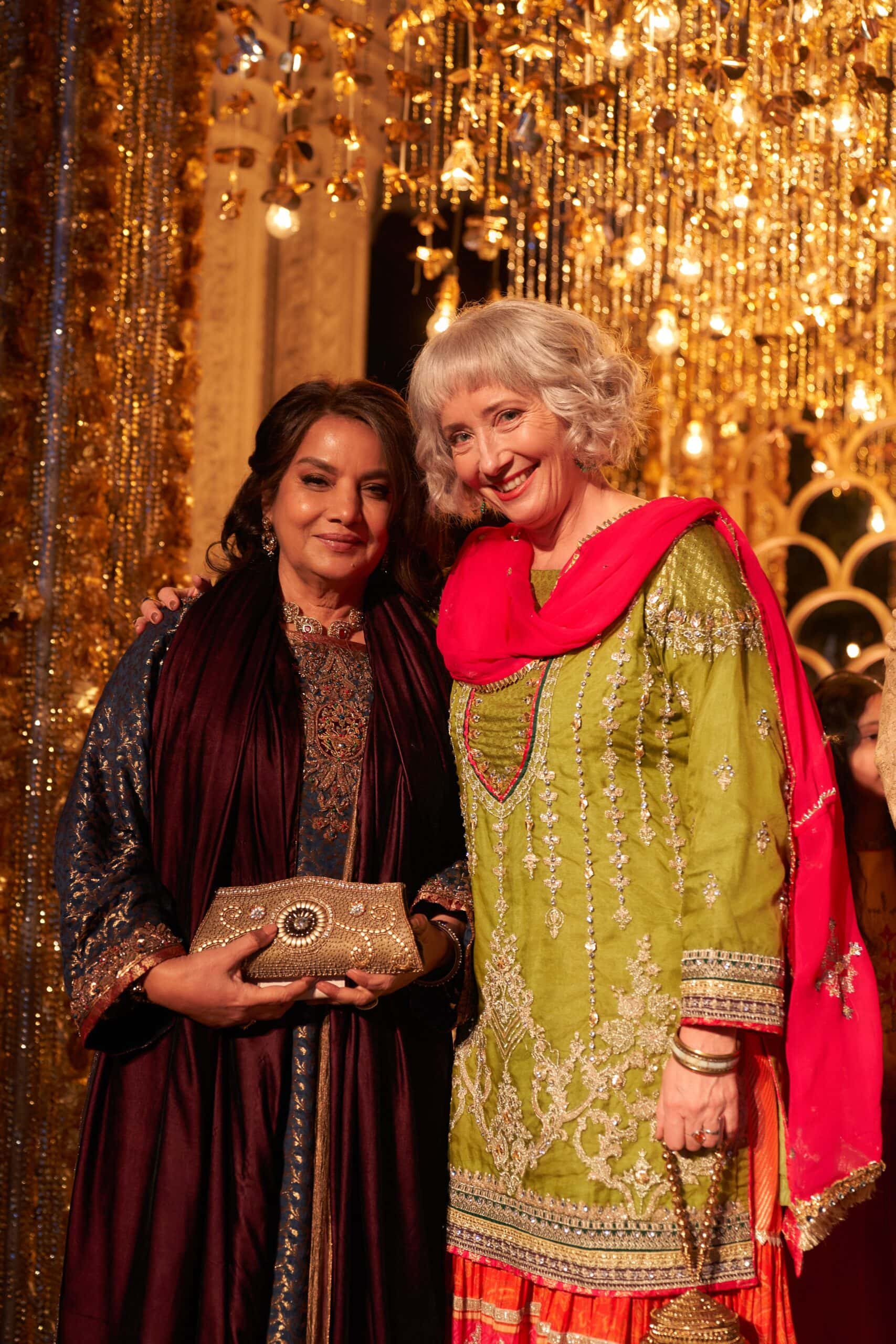 Kaz's mom (Shabana Azmi)—whose own parents found her a suitable husband–has found her son a desirable candidate back in Pakistan. After a few zoom meetings with the demure, soft-spoken, lovely young attorney picked by his mom, Kaz decides to propose. As her neighbors prepare to leave for a wedding in Pakistan, Zoe pitches a documentary about how successful this old/new type of "assisted marriage" could be. While she arranges to video the wedding and interview the bride and groom for her documentary, Zoe's mom (Emma Thompson) finds a nice young veterinarian to court her daughter.
What's Love Got To Do With It?
The film is directed by award-winning filmmaker Shekhar Kapur, and written and produced by Jemima Khan. Other cast members include Sajal Aly, Asim Chaudhry, Jeff Mirza, and Pakistani singer Rahat Fateh Ali Khan. "What's Love Got to do With It? is distributed by Shout! Studios, and opens Friday in DFW venues including the Angelika Film Center in Dallas and Plano.
The Angelika Film Centers invite moviegoers to bring a friend to share the romance in What's Love Got To Do With It? May 5-11 through their Bring a Friend to the Movies program. Tickets can be purchased online at angelikafilmcenter.com, or at the box office to receive a free companion ticket for the same show.