Mother's Day is everyone's favorite holiday, since we all want to show Mom our appreciation. One day doesn't seem long enough, after all she does for us 365 days a year. This Mother's Day is May 14, and we've rounded up a few gift ideas to help you say "Thanks, Mom."
John Wayne's Mom
Iconic film legend John Wayne loved holidays, and always wanted the people in his life to feel honored on special occasions. He especially celebrated his mother, shown in the above photo. For that reason, on Mother's Day Sunday, May 14, Moms get free admission into John Wayne: An American Experience.
The exhibit is structured to give guests an intimate tour of the life of John Wayne. Starting with his early childhood and career, each room highlights an aspect of The Duke's legacy. For film aficionados, an extensive gallery called "Life on Screen" highlights the most iconic film props and costumes. In the "America, Why I Love Her" gallery, guests can immerse themselves in patriotism through Grammy-nominated original poems recited by John Wayne.
Visitors to the exhibit have exclusive access to never-before-seen family photos and correspondences that have been thoughtfully curated by the Wayne family. They give guests a holistic view of the icon, whose values translate both on and off the silver screen. The exhibit is located in the Historic Exhibits Building, 2501 Rodeo Plaza in Fort Worth Stockyards. For information visit johnwayne.com.
Thompson Dallas Spa Thanks Mom
Treat your mom to a lux spa service this Mother's Day at Thompson Dallas' premier Spa for the perfect vacation away to recharge, relax and reset. The 'Make Her Day' service is available May 1 through May 31 for $585. Book online or call 469-726-4114. The package includes: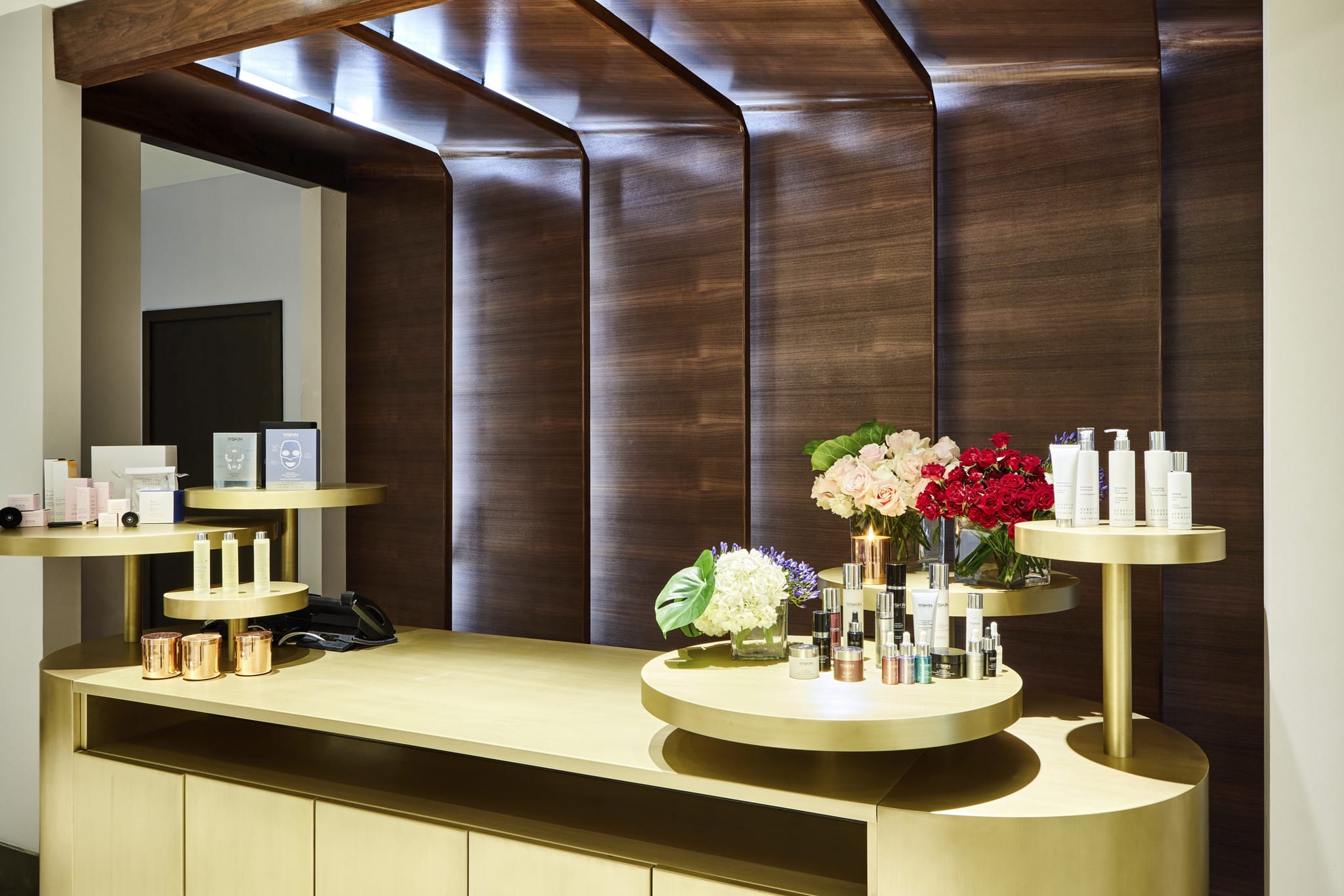 A 50-minute Vagus Nerve Meditative Massage to increase relaxation and renew the bodies' response to stress. A 75-minute Healing Cocoon Body Treatment including a full body exfoliation, wrap and scalp massage. A 50-minute Pure Organic Facial including a thorough cleansing, revitalizing mask, soothing massage and impeccable skincare techniques to leave the skin radiant and glowing. Refreshing cocktails at the Moms Mimosa Station, and Thompson Spa's special Mother's Day gift of travel size OSEA Undaria Body Oil.
Foxtrot Market Says Thanks, Mom
Foxtrot offers the best of gift boxes for you to say Thanks, Mom with her favorite foods, goods, and gifts. This year, Foxtrot features two gift-wrapped Mother's Day boxes that are perfect for moms everywhere who need a little rest and indulgence. Available on the app, in-store at any Dallas location, or for nationwide shipping via Foxtrot
Do Not Disturb Mode-Best Bubs Bath Bomb, Loops Beauty Single Mask, Brooklyn Candle Studio Travel Tin–$39.99; A Sweet Moment for Mom – Daily Skin Mask, Foxtrot Mini Chocolate Mix and Mini Gummy Mix, Foxtrot Grahams, and Vitamasque Eye Mask-$29.99.
Shop & Sip Mother's Day Celebration
The Shops at Park Lane (between CAVA and Starbucks) invite you and your mom to join them from 2-6 p.m. May 13 for a shop & sip event in celebration of Mother's Day. Bring Mom out to enjoy the festivities, or check off your Mother's Day shopping list while enjoying live music and sip stations brought by Bubble Bus Co. Live art painting and a custom cookie photo-booth station by Plush for you to make a cookie with your picture on it are featured. More activities and giveaways are also included at the Shop & Sip Mother's Day celebration on May 13.
KATE WEISER
Say thanks, Mom with a 12-Piece or 24 piece Mother's Day Collection -$40-$80; or the Mother's Day Gift Tower $65. Why not spoil your mom with this over-the-top tower with 15-piece Artist Collection of assorted chocolates, plus cocoa-dusted chocolate-covered almonds, powdered sugar toffee chocolate almonds, and the new Berry Parfait Heart Candy Bar? It features a dark chocolate heart shell filled with layers of yogurt ganache, strawberry and raspberry pate de fruit, and very berry granola crunch. Available at anyh Kate Weiser store location or online at kateweiser.com.
Duck Pond Wines
For the e embody and reflect a steadfast commitment to farming sustainably and organically. Their vision is to produce quality wines that express Oregon's purest, most natural form, just as Mother Nature intended. In 2020, Duck Pond produced the first ever Natural Path Production Wines, Certified by the Clean Label Project. Duck Pond embarked on this process to further their mission in leaving the world a better place than we found it and fulfilling a promise to their customers, to provide the highest quality wines, with minimal intervention at the best value.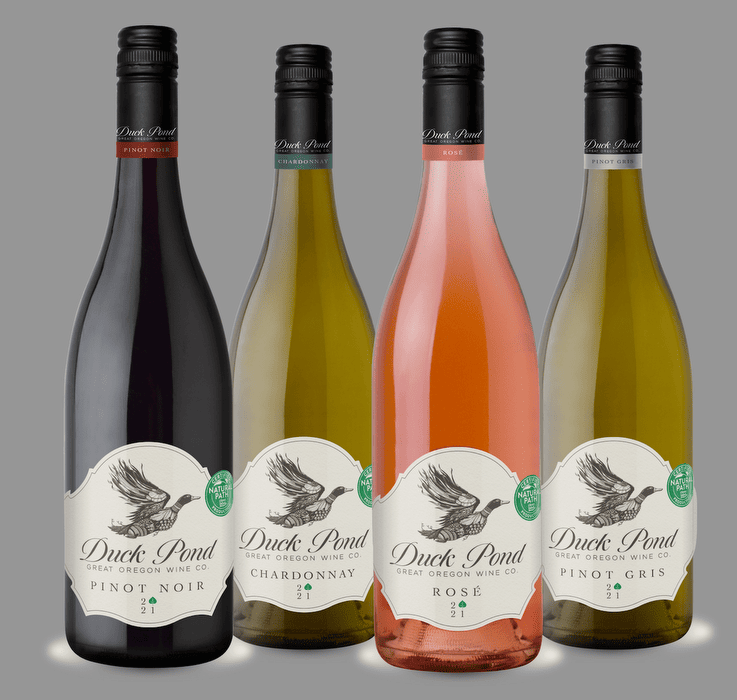 Other wine labels have been hesitant to strive for this certification because of the time and effort required to achieve it. But Duck Pond was committed to the task and is currently the only label with this prestigious certification. Duck Pond, known especially for its Pinot Noir and Pinot Gris, is free of harmful glyphosate and neonicotinoid pesticides. The company closely oversees the growing of all of its grapes to make sure nothing but good-for-you and great-tasting ingredients go into each bottle. The line offers everything: Pinot Noir, Pinot Gris, Rose, Chardonnay and more. (Range starts at $14.99).
Hiatus Spa and Retreat
Make this Mother's Day one to remember with special offers from Hiatus Spa + Retreat. The award-winning Texas day spa is featuring several packages with Mom in mind, available for purchase now through May 14 online or in the spa. The Silence is Golden package is an attractive, stress-free offer for a busy mom, featuring two essential services for $198 ($240 value). Mom can choose from a Signature Massage, Tailor-Made Facial, One & Only Mani-Pedi, Body Wrap, Body Glow, or Acupuncture. Several locations in the DFW area, visit hiatusspa.com for information.
Hilton Anatole
The Hilton Anatole is celebrating moms in style this year with an all-around urban resort experience from spa to swim-up bar and their first-ever Mother's Day brunch at SER Steak. The Mother's Day Room Package, is available May 5-22. It offers a staycation with an overnight room stay, champagne, and a gourmet whoopie pie at check in. Complimentary valet and free breakfast buffet at The Terrace, plus a 50-minute massage at the Verandah Spa, are also included. Moms can further unwind at JadeWaters Resort Pool, where the swim-up bar is serving a specialty Mother's Day cocktail, the Pineapple Champagne Margarita.
Say Thanks, Mom with Yacht Life Vodka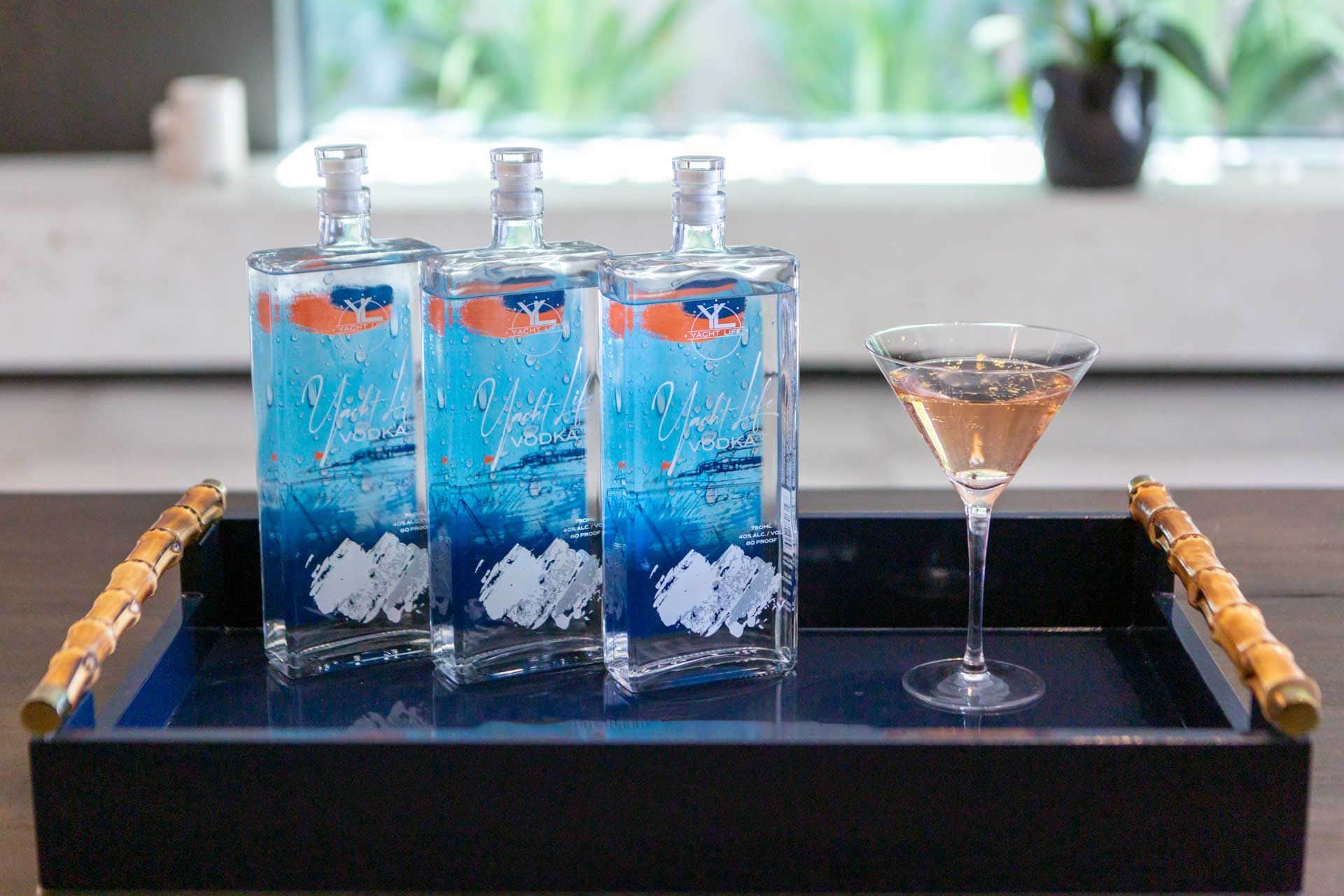 If your mom enjoys premium spirits, Yacht Life Vodka is bound to please even the most discriminating palate. It's made from two pure ingredients: water and the finest American wheat. As an extra added bonus, this premium vodka arrives in a unique, decorative bottle that she'll want to display prominently in the home bar. The sophisticated square bottle was created by a yacht designer with his "taste of the good life" friends in mind Yacht Life Vodka is distilled in a pure copper still for a minimum of 17 times, then charcoal filtered to further remove any impurities. This process results in a sophisticated vodka with a smooth taste and finish. It's available in a beautiful gift box, for a perfect Mother's Day presentation.
Remy Martin Tercet Cognac
For the Mom with a taste for the good life who enjoys fine spirits, this top of the line cognac–the Remy Martin Tercet–is a perfect blend of flavors. It's produced through the combined efforts of the Remy Martin Wine Master, the Master Distiller, and the Cellar Master and marks a return to their winemaker roots. The Remy Martin Tercet Cognac is available locally at Total Wine & Spirits in Cedar Hill for $121.99. One reviewer said it's "extremely round, it coats the palate, punctuated with notes of citrus, exotic fruits, and spices. The finale, with a touch of grilled almond, is extremely long and complex in the mouth." This cognac would make a perfect finale for even the grandest dinner or celebration event.
Mode Chocolate
If your Mom is trying to limit her sugar intake, Mode Chocolate—termed "Chocolate without the sugar rush," is a sweet gift she would relish. Mode contains just 1 gram of sugar (94% less than more traditional chocolate bars). It comes in both dark chocolate and milk chocolate bars, and features all-natural ingredients. Swee3tened by Monk fruit, the bars are Keto friendly and non-GMO. They're available to order online at ModeChocolate.com.
Soda Bossa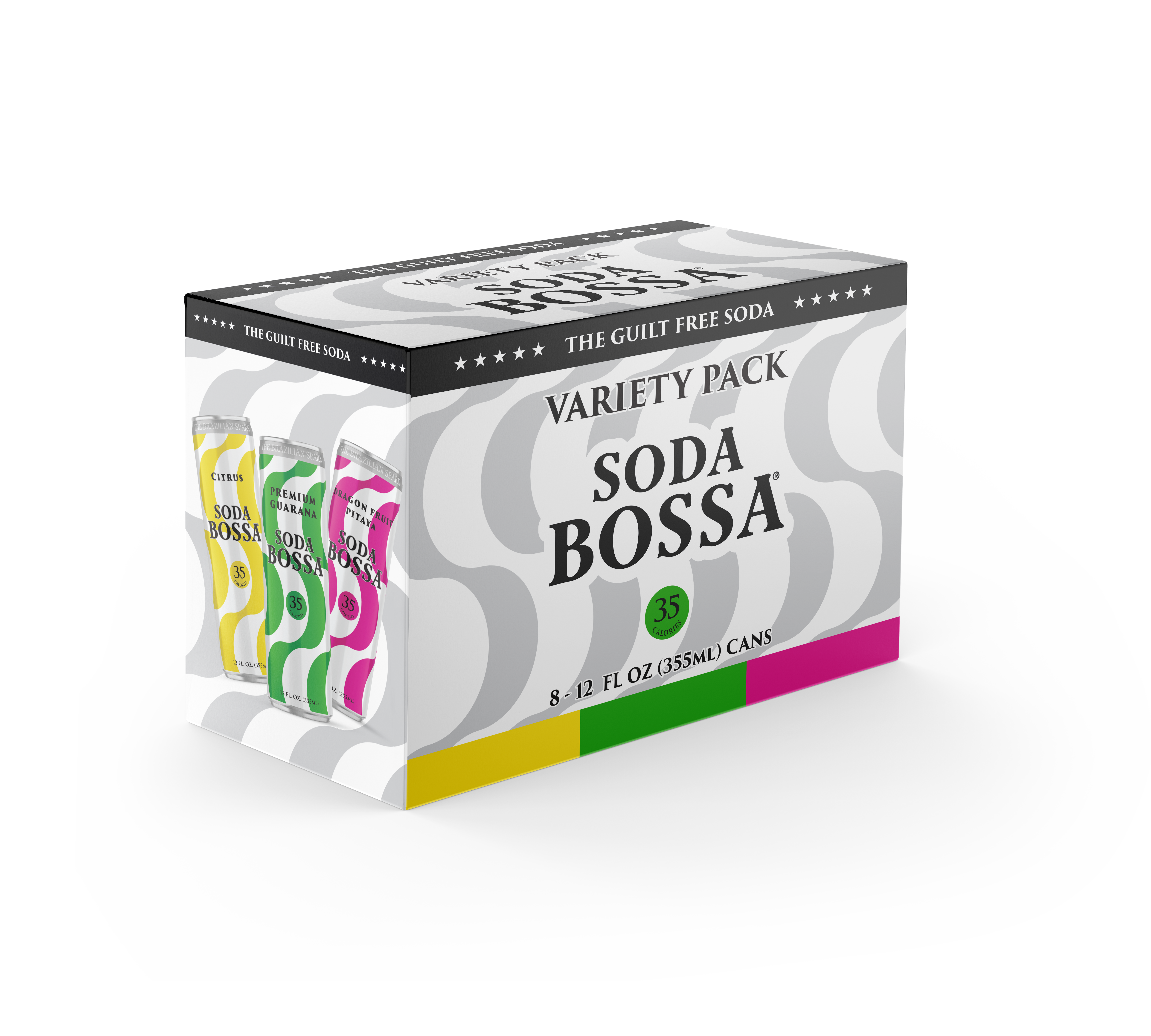 For those moms trying to maintain their girlish figures (and isn't that all of us) we recently discovered a "guilt-free soda" from Brazil. While it was a little sweet for my taste, my husband absolutely loved these sodas. The two of us shared a variety pack of three flavors: Dragon fruit, Guarana, and Citrus, and my favorite was the Citrus. By sharing, I should explain he drank all but one of the sodas. I was happy about that, though, since it meant he didn't drink a single bottle of his favorite sugar and calorie-laden soda during that time. He also admitted feeling better and having more energy.
All Soda Bossa flavors follow the same guilt-free formula: real cane sugar, low calories, zero compromise. Press materials said it's "the perfect soda to complement relaxing days, fun adventures or energetic nightlife." Bossa offers three unique flavors: Dragon fruit, Guarana, and Citrus. The variety pack contains four of each, and is available for $23.95 on Amazon.com.