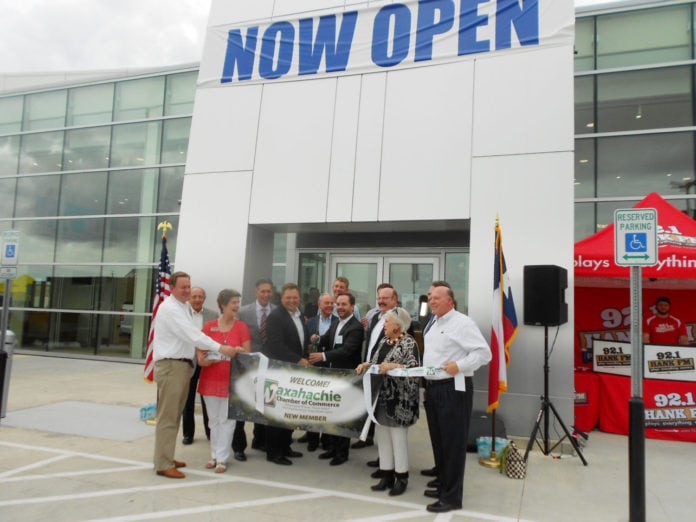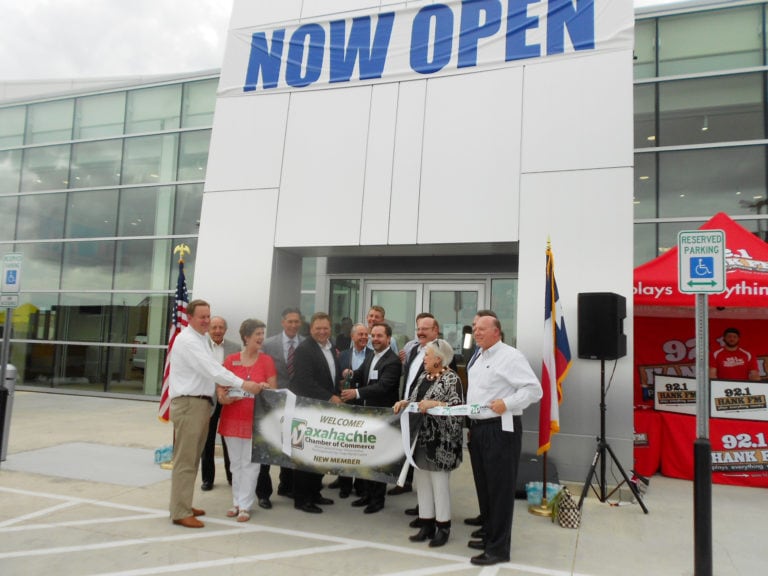 New Or Used, Waxahachie Autoplex Has The Right Vehicle For You
WAXAHACHIE — If you are considering a back to school car for your teenage driver then Waxahachie Autoplex should be high on the list of stops as you begin the search.
Recent expansions at the Autoplex have increased the chances of finding a perfect vehicle in Waxahachie.
"The growth of our area has warranted the expansion of the [location] as well as our need to update and upgrade our facilities for our customers," said Waxahachie Autoplex General Manager Bobby Malatia.
It originally began as a Ford and Dodge/Chrysler dealership.
"The new Ford store was completed a year ago and has been a great addition to the Autoplex facilities," Malatia said. "The new $7 million Nissan store will be completed in mid-January and open for business in February," he added. The existing Nissan store at the Autoplex is currently open and providing exceptional deals on Nissan autos, SUVs and Trucks.
The Autoplex includes facilities dedicated to Jeep and Ram brands as well.
On the side, Malatia gives one secret about upcoming news for the location "We are in conversations with other manufacturers, but have nothing to announce yet."
Whatever the announcement, it will fit in with the recent expansions.
"We will have state-of-the-art service facilities," explains Malatia. "Our goal when designing our facility was to focus on our customers, which Nissan is known for and to also pay respect to our community and its history."
He believes there must be a balance between speed and service, "We are always trying to master both."
Since the expansion Malatia said he has more than doubled his total inventory, including the doubling of the pre-owned selection.
Tips for Teens First Car
By the numbers, the Autoplex sells around 300 vehicles a month. With the expansion they have increased sales by about 25 percent. So, with more inventory comes increased sales making it good place to begin any new or used vehicle search.
Malatia, who has been in the auto business since 2001, says his most important tip for teen drivers looking for a back-to-school vehicle is, "Make sure your vehicle has an up-to-date state inspection."
Other key ideas for parents who want to make sure their teen is in the best car and stays safe include suggestions like buy the latest model you can afford and make sure it has the most safety features possible. This includes antilock brakes, electronic stability control, side airbags and daytime running lights. Also consider the size of the vehicle and go for at least a mid-size car even if automakers are touting the smaller compacts for teen drivers.
Teen drivers do not need more than 200 horsepower and besides, insurance can get pretty expensive. Find out what the insurance will cost on any vehicle you are interested in purchasing for your young driver before signing on the dotted line. Insurance premiums are already high for teen drivers so the year, make and model will make a big difference in cost.
Look for a vehicle that is fuel-efficient. This will likely mean a four-cylinder engine with an automatic transmission – almost all car makers offer something. Also make sure there is a GPS system available for your teen. Whether in the car or on a phone that can assure peace of mind for everyone.
Something For Everyone
"Whether it is a new or pre-owned vehicle we help our customer focus on these areas pointing out the different attributes of each model," Malatia said. "Every need is different so getting to know our customers and their needs plays a big role in allowing us to best guide them to the best options for them to chose from. That is also why we keep such a large selection of inventory in stock and the advantage of having three different manufacturers under one roof so to speak."